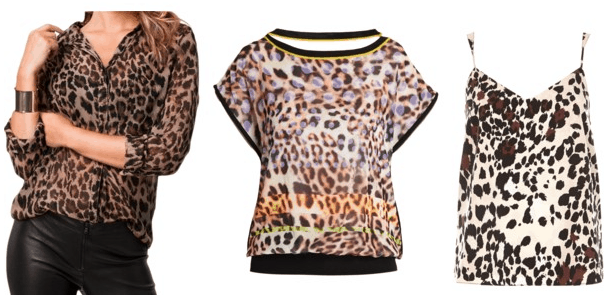 Do you struggle with transforming your outfits from day to night? Don't worry, CF is here to help turn that daily annoyance into a fun challenge. Class to Night Out focuses on one piece per week, and aims to help you take your look from study sessions in the library to dancing the night away.
I remember leopard print having its moment in the '90s, and I'm sure I'm not the only one who wasn't devastated to see it go (for the most part). I thought it was tacky, and it definitely can be if you're not careful. But this fierce print has been resurrected, and I can confidently say it's grown on me.
If you want to see how I styled a leopard print top for class and a night out (hint: I kept it classy), keep reading!
Leopard Print Top: Class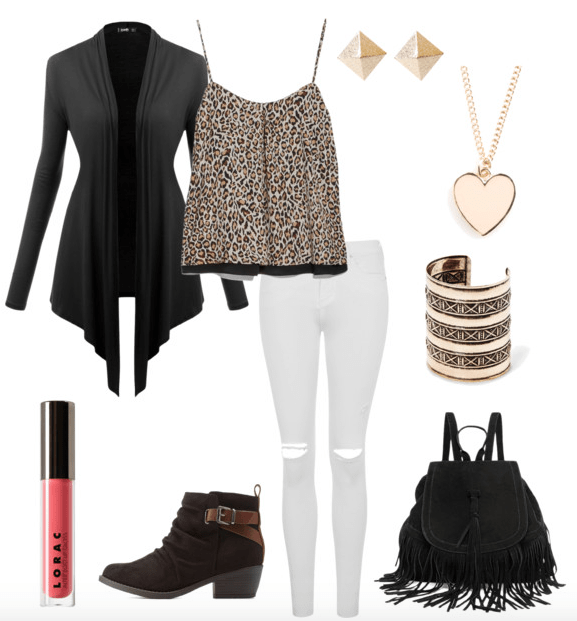 Top – Pants – Cardigan – Shoes – Bag – Bracelet – Necklace – Earrings – Lipgloss
This tank top is simple and doesn't have too many busy colors going on, which makes it a versatile pick. It will look great for daytime with a pair of white skinny jeans and a loose-fitting black cardigan. These slouchy ankle booties have a low block heel, so they will still be comfortable throughout your busy day.
Tote your books around in a fringe backpack, and accessorize with a gold cuff, a heart necklace, and pyramid stud earrings. Give your lips a little extra shine with a pale pink lip gloss.
Leopard Print Top: Night Out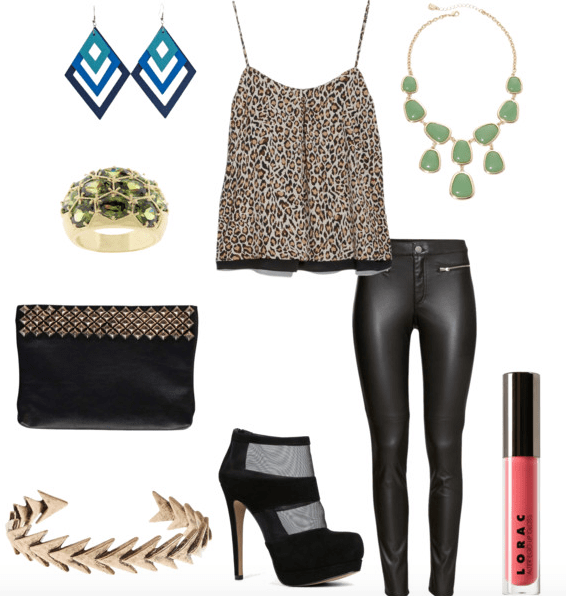 Top – Pants – Clutch – Shoes – Bracelet – Necklace – Ring – Earrings – Lipgloss
For your night out, swap your white skinnies for a pair of faux leather biker pants and your booties for sky-high platform heels. A black studded clutch ties together all the edgy elements of this outfit.
Add a little bit of color with a light olive green statement necklace and cocktail ring, as well as blue-green geometric earrings. Remember to gloss your lips throughout the night to keep looking fierce.
What do you think?
Would you wear a leopard print top or do you think this look should have stayed in the '90s? How would you style a leopard print top for class and a night out? Let me know your thoughts in the comments!