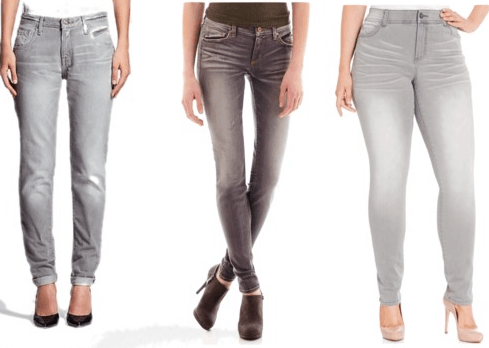 Do you struggle with transforming your outfits from day to night? Don't worry, CF is here to help turn that daily annoyance into a fun challenge. Class to Night Out focuses on one piece per week, and aims to help you take your look from study sessions in the library to dancing the night away.
Ah, jeans. Our tried and true friends that never let us down. We all love our classic blue jeans and of course all kinds of colored jeans. There are just so many styles and lengths to choose from, it can be overwhelming.
In the midst of all of these options, gray jeans often get overlooked. Your immediate thoughts may be that they are too "gloomy" or "boring". But there are so many outfit possibilities to be made with these jeans!
Keep reading to see how I styled a simple pair of gray jeans for class and a night out.
Gray Jeans: Class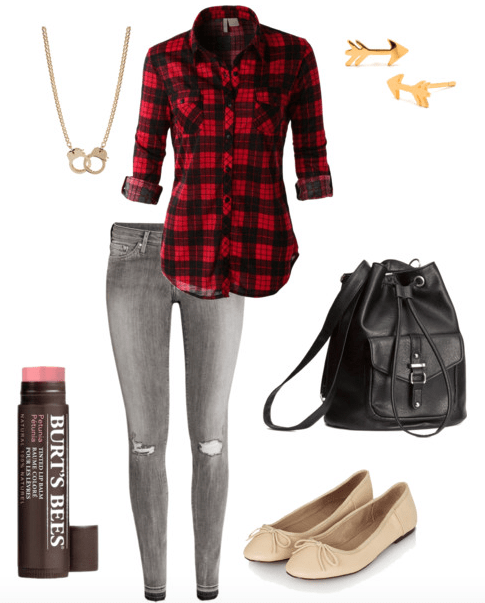 Products: Shirt – Jeans – Shoes – Bag – Earrings – Necklace – Lip Balm
Keep your look for class a little rough and grungy. Stay comfortable in with a red flannel shirt and a pair of nude flats. This chic faux leather bucket bag will get you from class to class in style. Keep accessories equally as simple with some gold arrow studs and this gold handcuff necklace that adds even more edge to this outfit.
Side note: Since the weather is cooling down, it's important to keep your lips moisturized (and to exfoliate when you need to!). Many lip glosses seem moisturizing but you may notice they are actually slightly drying, so find a nice tinted lip balm to give your lips both color and moisture.
Gray Jeans: Night Out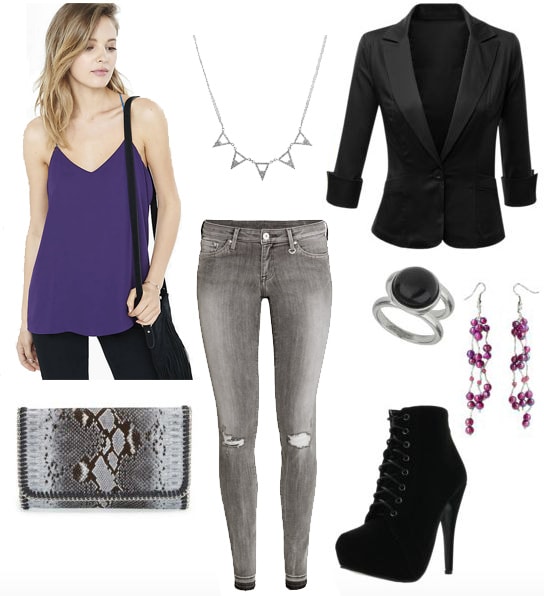 Products: Jeans – Top – Blazer – Shoes – Clutch – Earrings – Necklace – Ring
For night, pair your gray jeans with a loose, royal purple cami and a black blazer. Put on some black lace-up boots and pair them with a black-and-grey faux snakeskin clutch. Use silver as your base for jewelry (since it looks amazing with gray): I chose a silver-and-black ring and a silver triangle necklace. Finally, add some purple earrings to draw from your purple tank.
What do you think?
Are you going to rock some gray jeans this fall? How would you style a pair for class and a night out? Let me know in the comments, I love hearing feedback!