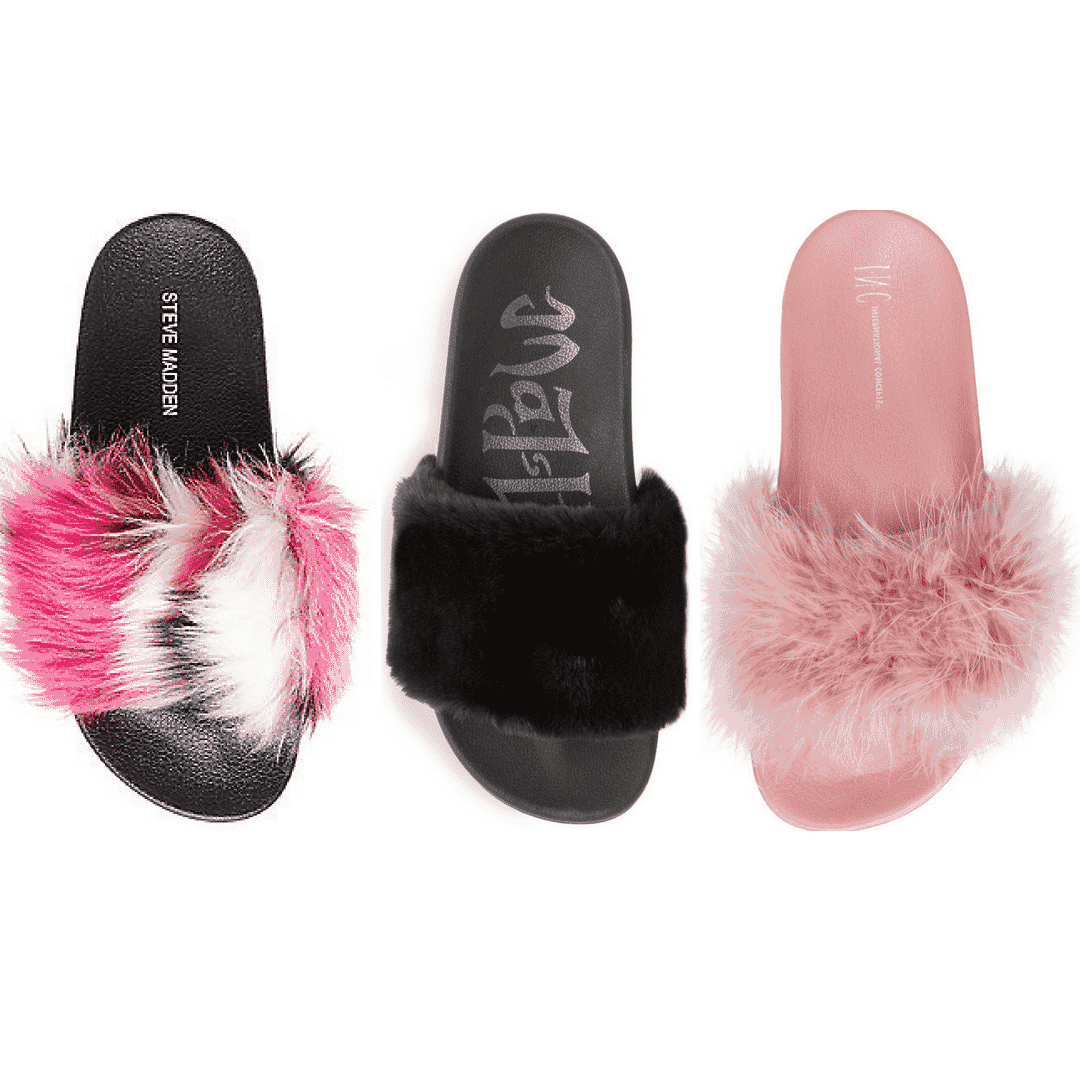 Products L-R: Steve Madden, Target, & Macy's.
Faux fur slides have been making waves in the fashion world for quite some time now. These slides, an offshoot of the original pool slides trend, come in many different colors and styles these days. As we all know, faux fur fashion is forever, so it was only a matter of time before faux fur showed up on slides.
Wondering how you can style these for class and a night out? We're here to help with this fashion conundrum. Here are two outfits to show you how it's done.
How to Style Faux Fur Slides – Outfit for Class: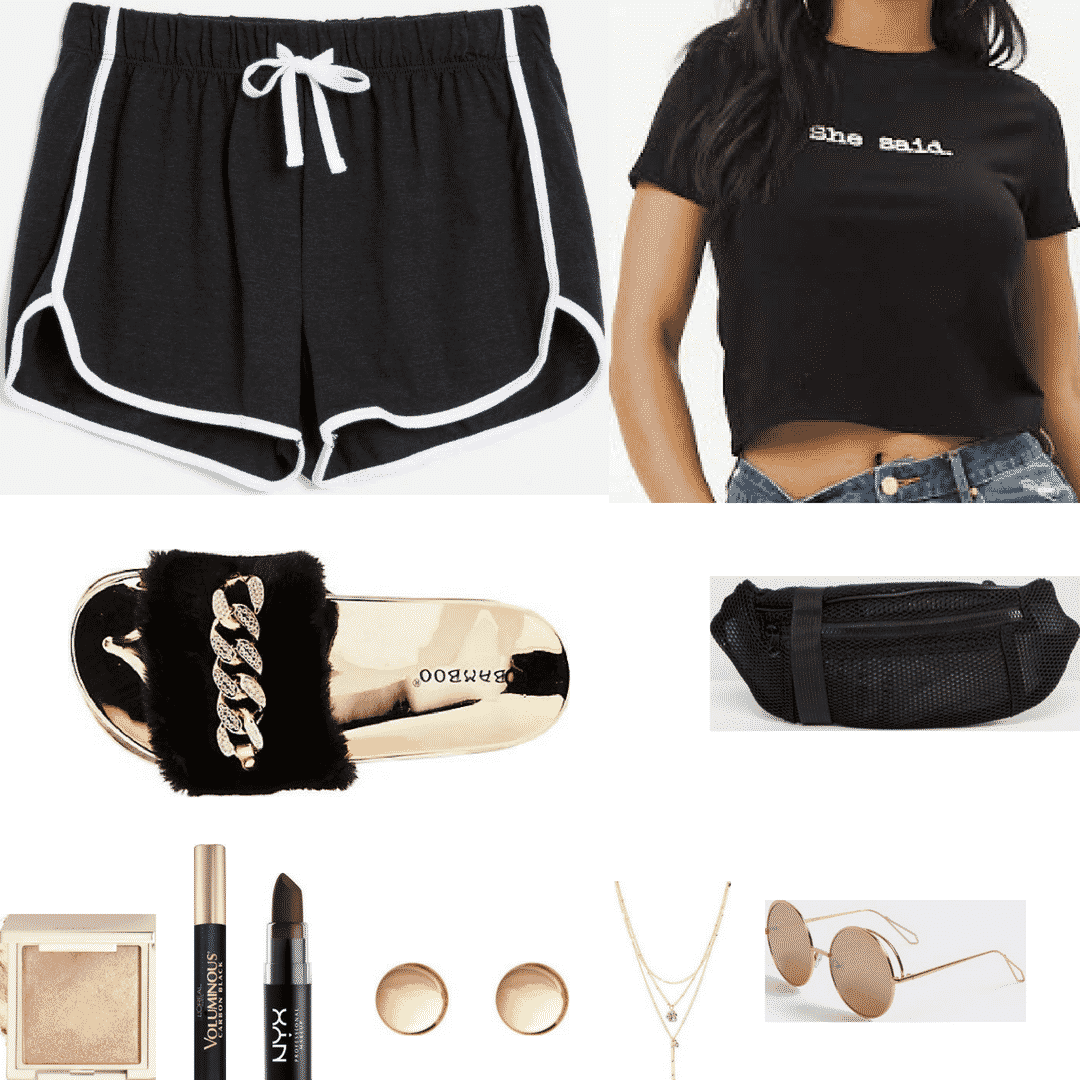 Products: Slides – Charlotte Russe, Fanny pack – ASOS, Shorts – Topshop, Tee – Forever 21, Highlight – Jouer Cosmetics, Lipstick – NYX, Mascara – L'Oreal, Sunglasses – Aldo, Necklace – Charlotte Russe, Earrings – H&M.
This is the perfect chill outfit for class. Topshop's athletic shorts and Forever 21's "She Said" tee are a match made in heaven (we love the black and white detailing and they pair flawlessly with the fur slides). Jouer Cosmetics has a beautiful highlight that makes your skin flawless. Adding some L'Oreal mascara to make your eyes pop and a deep burgundy lipstick from NYX will make your look more interesting without taking it over the top.
How to Style Faux Fur Slides – Outfit for Going Out: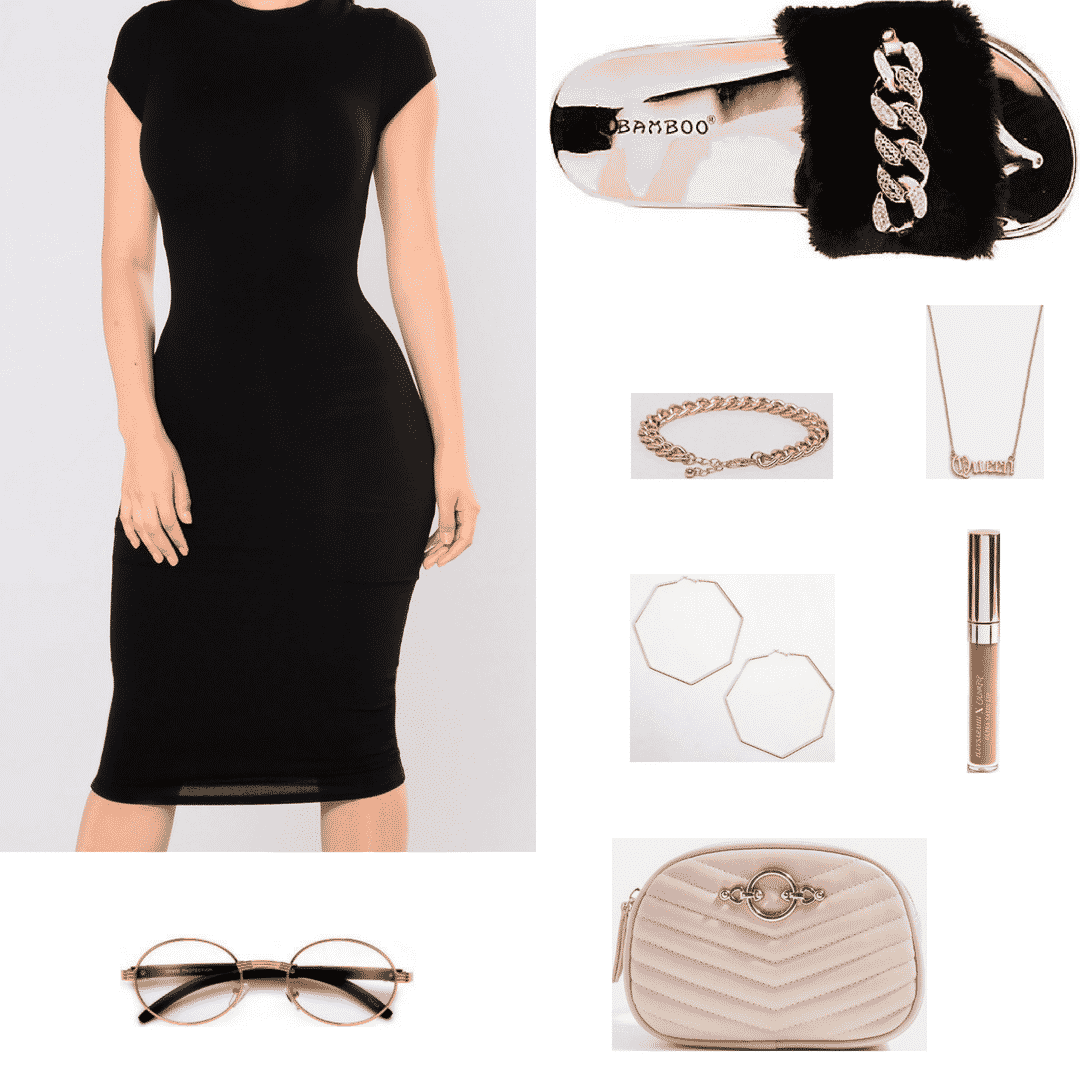 Products: Slides – Charlotte Russe, Dress – Fashion Nova, Earrings – Forever 21, Bracelet – ASOS, Fanny pack – Topshop, Lipstick – Colourpop, Necklace – Missguided, Clear frames – Sunglass Spot.
This outfit proves that casual slide sandals can totally be worn for a night out. You can never go wrong with an all black dress from Fashion Nova that hugs you in all the right places. Pairing it with the gold chain faux fur slides from Charlotte Russe and a nude lippie from Colourpop is really all you need, but of course adding some jewelry always helps. Stylish heptagon earrings from Forever 21 and other gold accessories add flavor to your look.
How do you feel about faux fur slides?
Will these slides be your thing this summer? How will you style them? Comment and let us know!