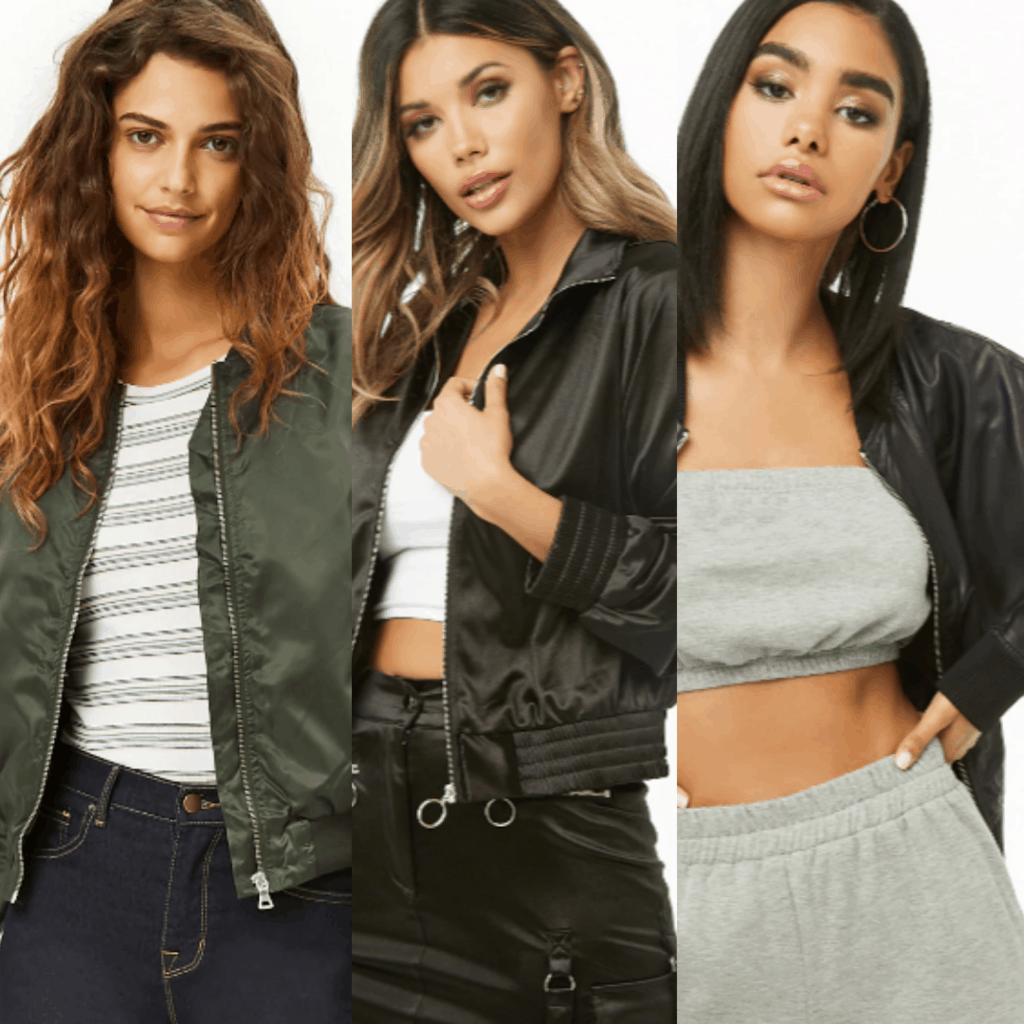 Products L-R: Forever 21, Forever 21, Forever 21.
Bomber jackets have been "in" for a while now, but we still absolutely love the look. In fact, we think they've gone from a trendy piece to wardrobe staple status. After all, these jackets are great for fall and winter, plus they add a lot of style to your outfit with minimal effort.
We especially love how the bomber jacket is so versatile and easy to wear. In fact, in this post, we're going to show you two cool ways to style a bomber jacket, with options for day and night.
How to Wear a Bomber Jacket to Class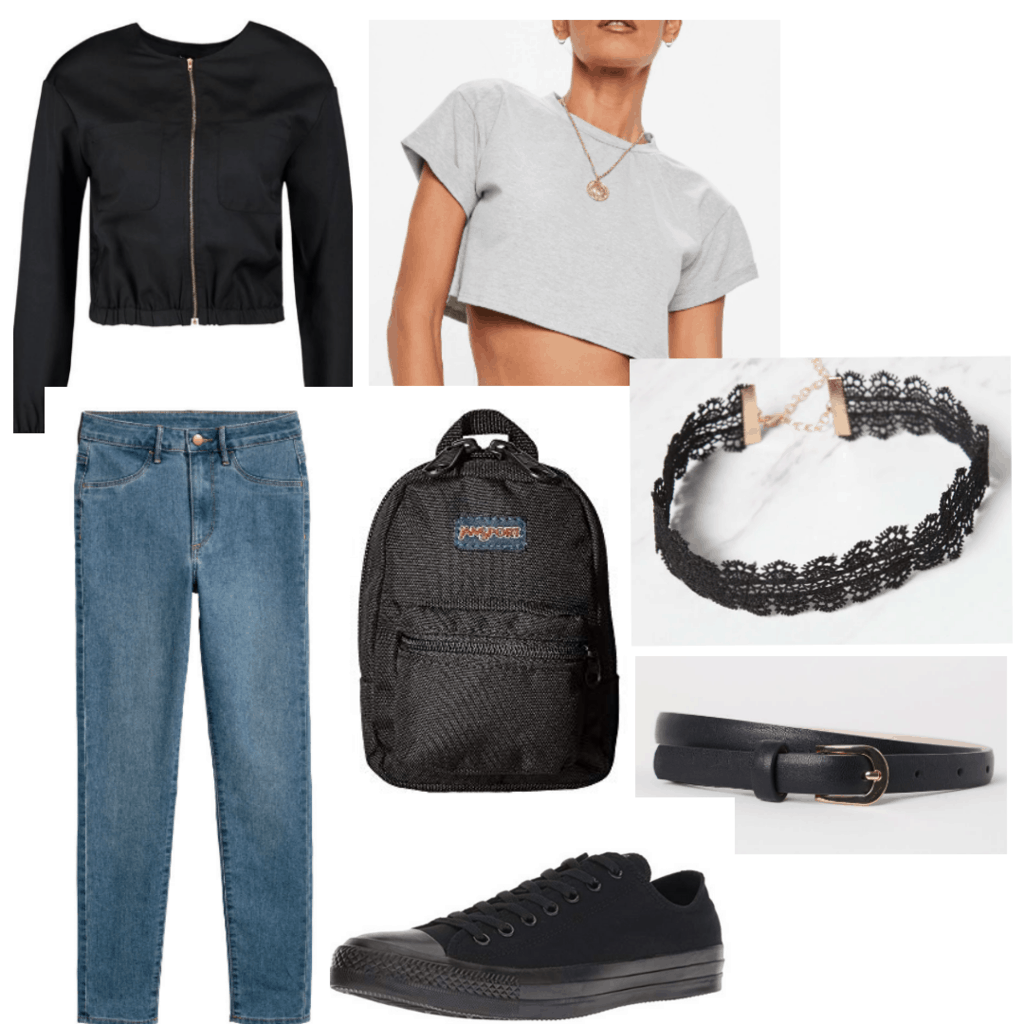 Products: Bomber Jacket – Boohoo, High Waist Denim Jeans – H&M, Crop Top – MissGuided, Converse – Amazon, Backpack – Zappos, Belt – H&M, Choker – Pacsun.
Bomber jackets aren't too difficult to style. In fact, they make any outfit look more complete. For those of you who have never worn a bomber jacket before, start off with a black one. Black matches everything, so you'll get the most bang for your buck.
Once you've found that perfect black bomber jacket, pair it up with a cute crop top. Crop tops and bomber jackets were made to be worn together! Because you are going to class, you want to make sure that you are comfortable, so be sure to wear your favorite high-waist denim jeans.
High-waist jeans always look fabulous with crop tops, and now you have the bomber jacket to make your outfit look even better. To make sure you are truly comfy in this outfit, complete the look with a pair of Converse. Bomber jackets and sneakers have a related street-wear style, so pairing these two will make you comfortable for class, but still give you a badass feeling.
Of course, you're going to need a backpack for all of your belongings, but the accessories do not have to stop there. Opt for a belt to go with your jeans, plus a trendy lace choker that matches the color of your bomber.
How to Wear a Bomber Jacket on a Night Out
Products: Bomber Jacket – Boohoo, Sexy Cut Out Leggings – Nordstrom Rack, High Heels – MissGuided, Lace Bodysuit – MissGuided, Crossbody Purse – Amazon, Necklace – MissGuided, Bracelet – Kohl's, Hoop Earrings – H&M, Rings – H&M.
That same black bomber jacket can take your from the lecture hall right to a fun night out on the town. It tends to get cold in the evening, especially with fall here, so having a bomber jacket will keep you feeling warm and looking awesome.
For a nighttime-ready ensemble, we chose to pair the bomber with a sexy lace bodysuit, which looks trendy and sexy at the same time. All eyes will be on you! As for the bottoms, why not try these bold cut-out leggings? Yes, you can wear leggings to a night out and they go great with the bodysuit and bomber.
To top this outfit off, wear your favorite pair of stiletto heels for an even sexier outfit. The bomber jacket will keep you warm, yet make you feel sexy and like a badass. To make sure you are trendy and stylish, pair this outfit up with a cute crossbody purse, as well as some hoop earrings, a bracelet, a few rings, and a nice necklace. Now, you're ready for the night!
Yay or Nay?
Bomber jackets are so versatile, and as we showed you, they can easily be dressed down or dressed up.
What do you think of bomber jackets? How do you style them? Let us know by leaving a comment!