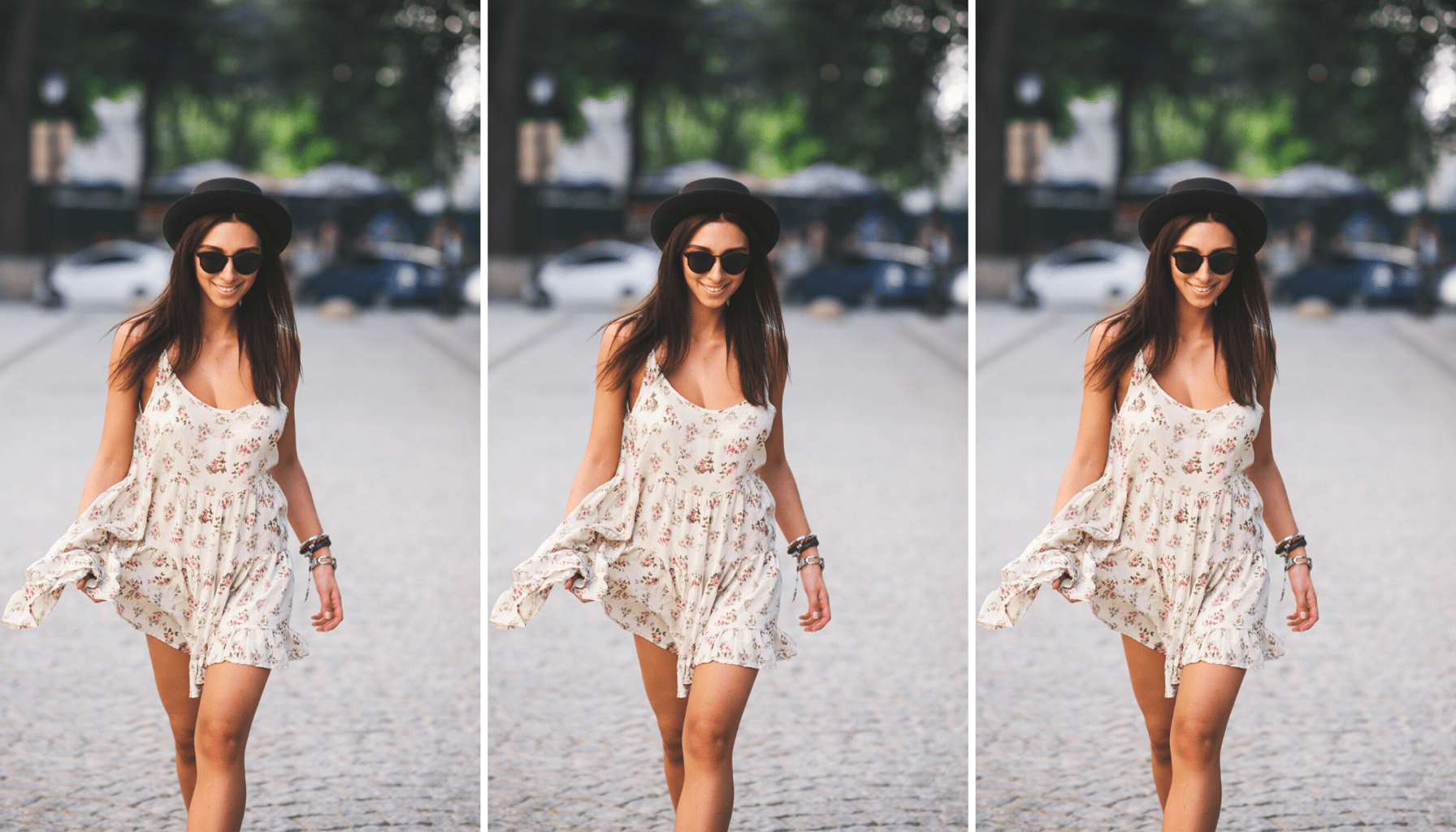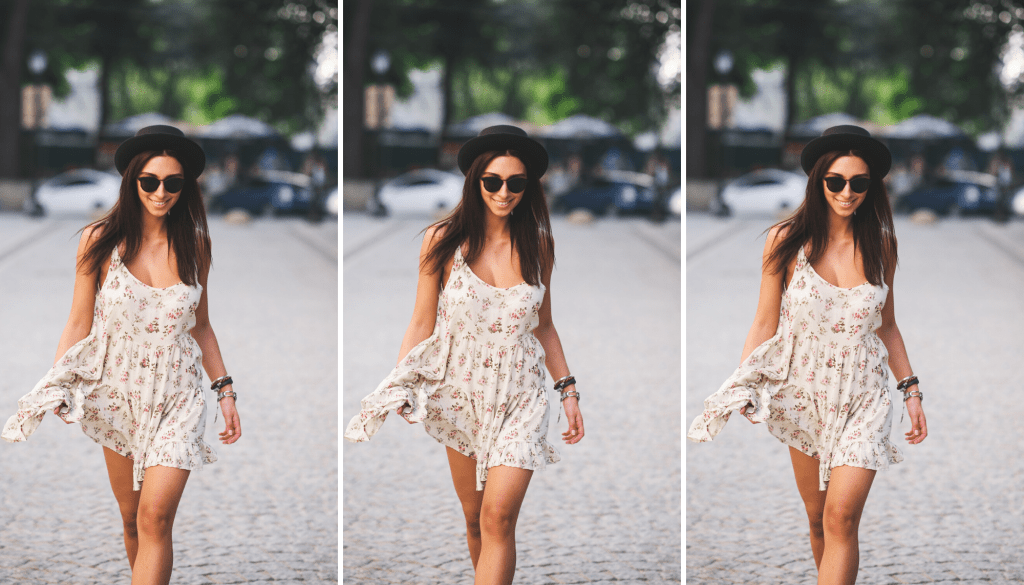 It's mid-July and we are finally done with classes! Being home for the summer with (a little) free time calls for comfy and casual summer outfits.
Comfy and casual can sometimes mean sweatpants and a big t-shirt, which can definitely start to feel repetitive after a while. So let's switch it up. There is still room to have fun and look cute while dressing casually by trying new accessories or combinations of clothing.
Summer is an especially great time to experiment with new looks — especially if you're spending it at home instead of at class or in a workplace. Anything goes, so have fun with your look!
Here are 9 stylish and casual outfits we are obsessing over for this summer season.
Related reading: The Cutest Summer Outfits for Women to Wear on Repeat
1. Minimalistic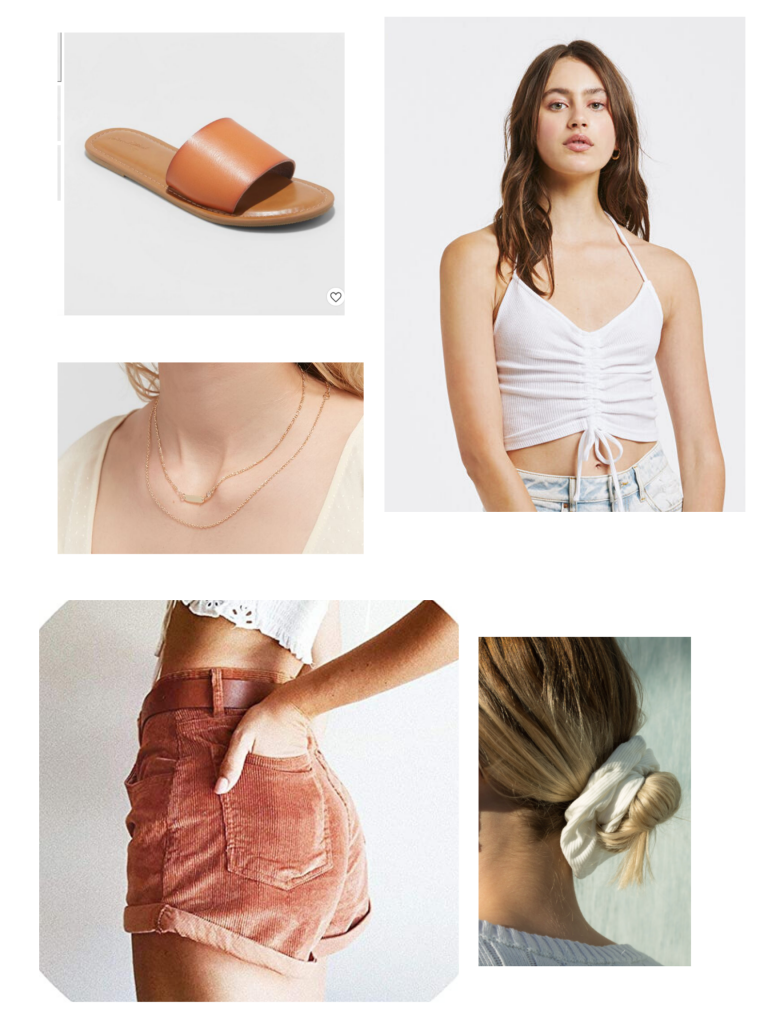 Products: Top, Bottoms, Necklaces, Scrunchie, Shoes
Sometimes less is more. This minimal take on a casual summer outfit will have you looking effortlessly chic.
To get this outfit, base your look around white and brown tones. I suggest using any white top you have that has little to no detailing — remember, we are going for a minimalist vibe. On the bottom, rock corduroy or another fun texture to break up the look.
Accessorize by matching the color scheme and sticking to white or gold finishes. Brown sandals or white sneakers complete the look.
2. Lime Couture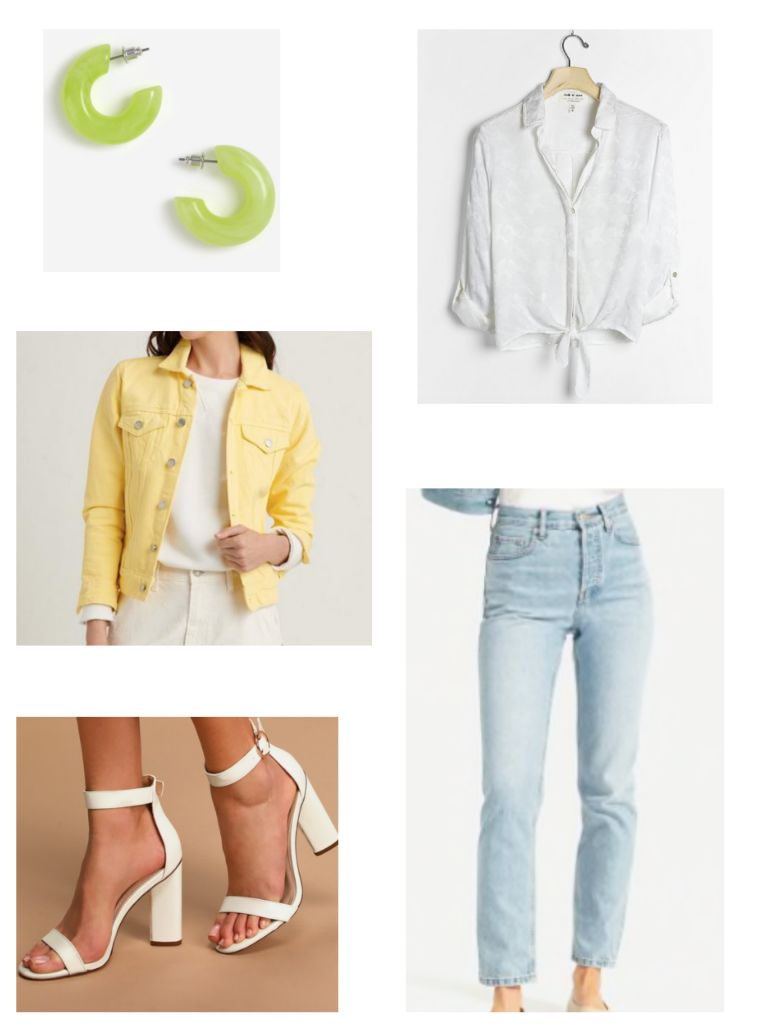 Products: Top, Bottoms, Jacket, Shoes, Earrings
Icy and fresh, this zesty look will add a hint of flavor to your favorite white t-shirt and jeans look.
Use white as a base and accent the look by using neon green, lime or pale-yellow colored accessories. These additions will brighten the outfit and are sure to turn heads.
The combination of white paired with green or yellow creates a fresh and clean vibe. This outfit would be perfect for outdoor dining this summer.
Related post: The Best Cute Outfits for Teens to Wear On Repeat This Year
3. Bold and Bright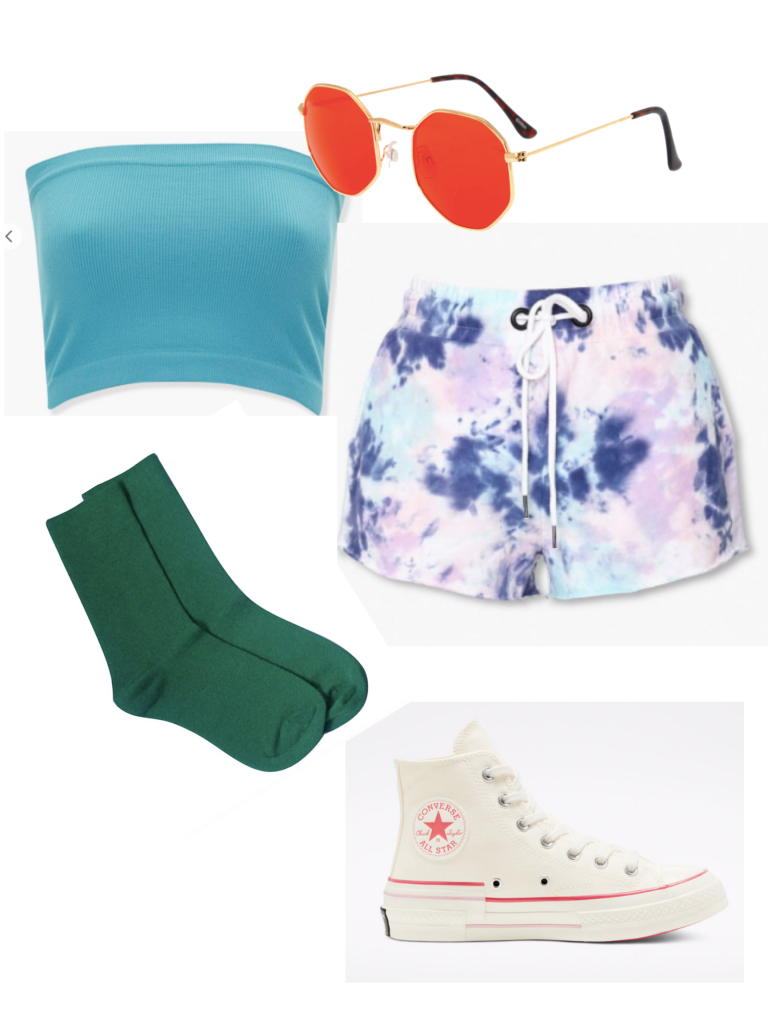 Products: Top, Bottoms, Socks, Shoes, Sunglasses
Rocking bold colors from head to toe will give your day-wear a pop of excitement.
This casual summer outfit is perfect for a fun day with friends at the park or shopping around town. Get out your tie-dye and your bold, primary colors to make the outfit stand out.
This look is proof that you shouldn't be afraid to mix multiple bright colors together — as you can see, it looks intentional and unexpected, not random. Add some unique accessories to tie the look together.
4. Romantic Pink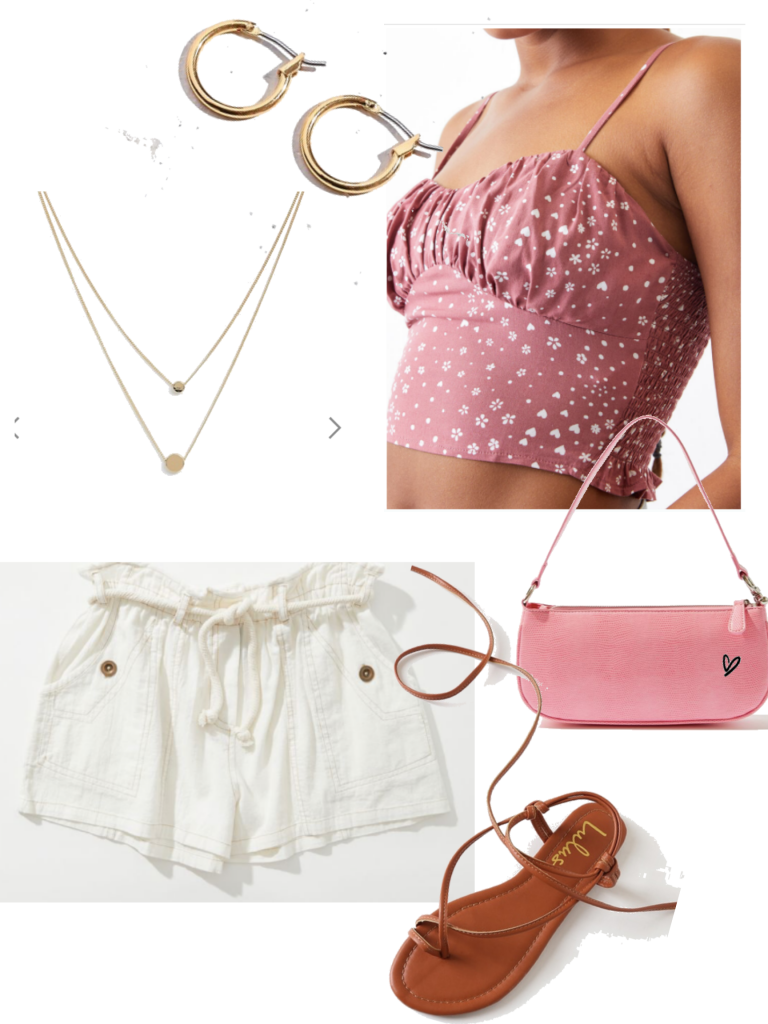 Products: Top, Bottoms, Purse, Earrings, Necklace, Shoes
Soft pinks, reds, and whites work together to create a beautiful and romantic outfit. This look is perfect for anyone with a girly sense of style!
Bring out your feminine side by throwing on some blush shades and gold jewelry.
This super cute outfit is great for a summertime date or fancy brunch with the girlfriends.
5. Edgy Layers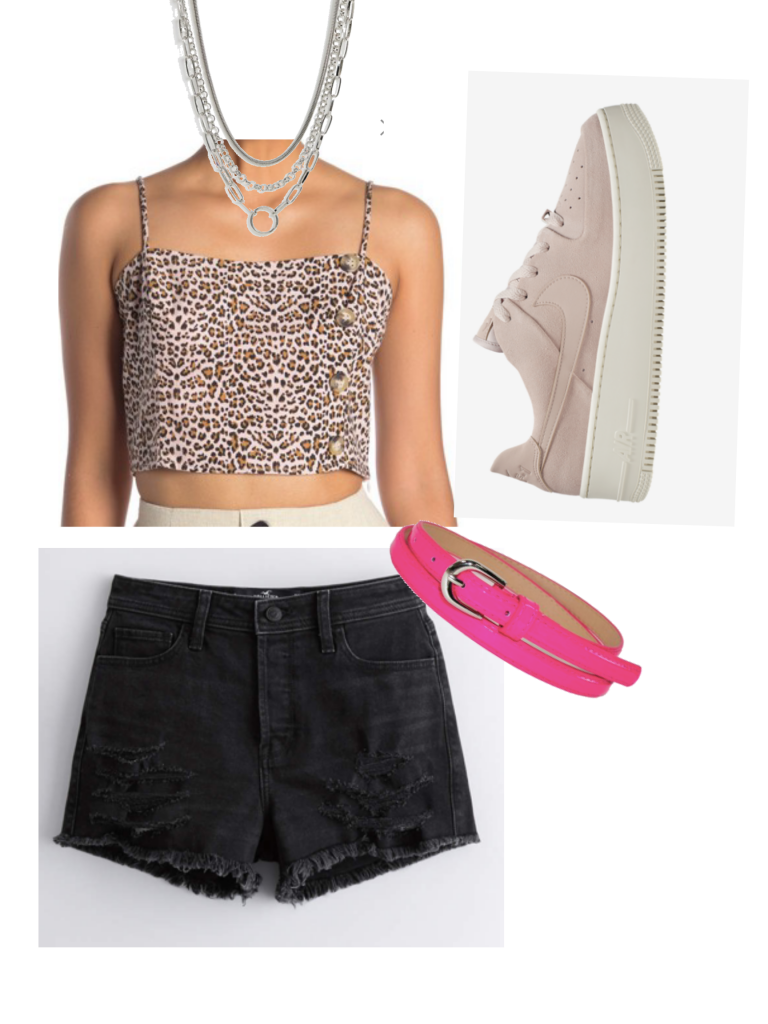 Products: Top, Bottoms, Belt, Necklace, Shoes
This look is all about layering and mixing different colors and textures. It's a slightly edgy take on a casual summer outfit.
To get this look, pair a cheetah print crop top with black denim cutoffs. A pop of neon helps to create a unique ensemble. Finish it off with blush toned Nike sneakers.
Bring a little something extra to the look with a few layered necklaces, a huge trend this summer.
Related reading: 10 Comfortable College Outfits Inspired by Your Day
6. Black and White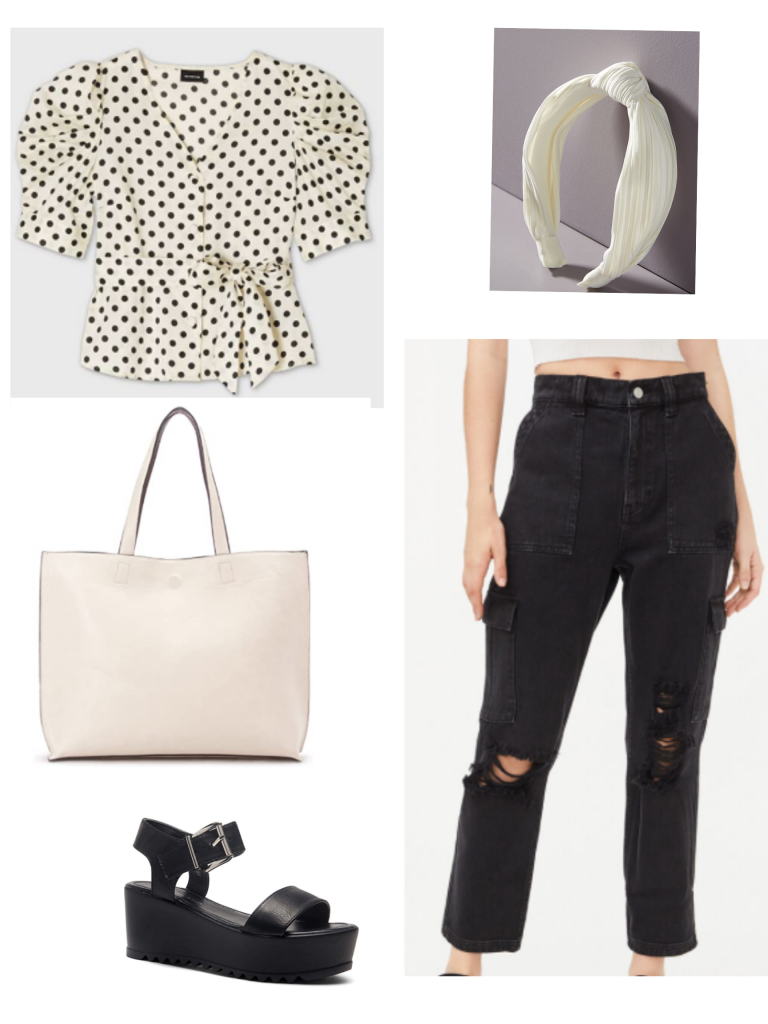 Products: Top, Bottoms, Shoes, Headband, Bag
A popular choice for more formal events, black and white can be a great classic combo for casual summer outfits, too.
For this cute and casual summer outfit, pair a polka dot blouse with ripped black jeans and platform sandals. Add some white accents like an oversized tote, socks, or a headband to complete the look.
This is the kind of summer outfit that you can wear anywhere — even to the office on casual Friday — it's so comfortable, chic, and cute.
7. Monochrome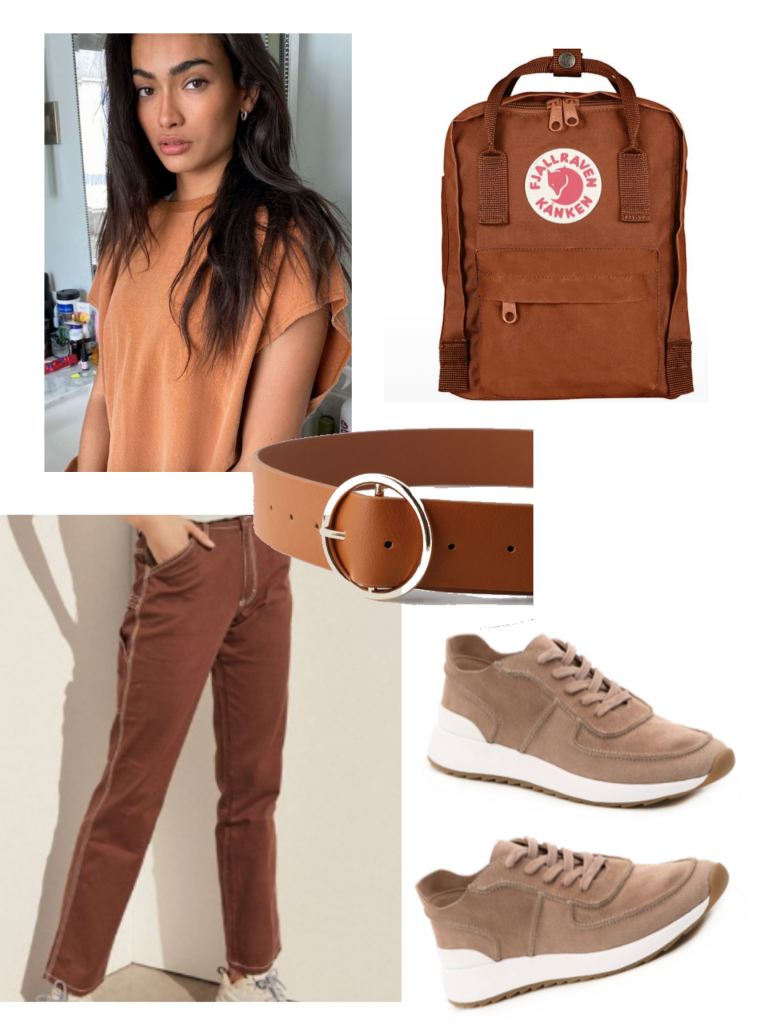 Products: Top, Bottoms, Shoes, Bag, Belt
Another way to make your chill-day pieces stand out is by creating an outfit with only one color in mind.
What's great about monochrome is that you don't have to be fancy or intricate with your outfit to have a look that appears to be those things. The simple act of using one color can make any outfit look fresh and stylish.
Throw on a t-shirt with matching shorts, shoes and accessories for an easy- breezy, yet totally cute, casual summer outfit.
Not sure what color to use for your monochrome look? A helpful hint is to start by looking at what color shoes you have in you closet and building up your outfit from there.
Wear this for days around the house or when you're going out to eat. Monochrome is so versatile that it can be dressed up or down. Whether you choose black, pink or white for the entire outfit, you're sure to look amazing and fashion-forward.
8. Formal Made Casual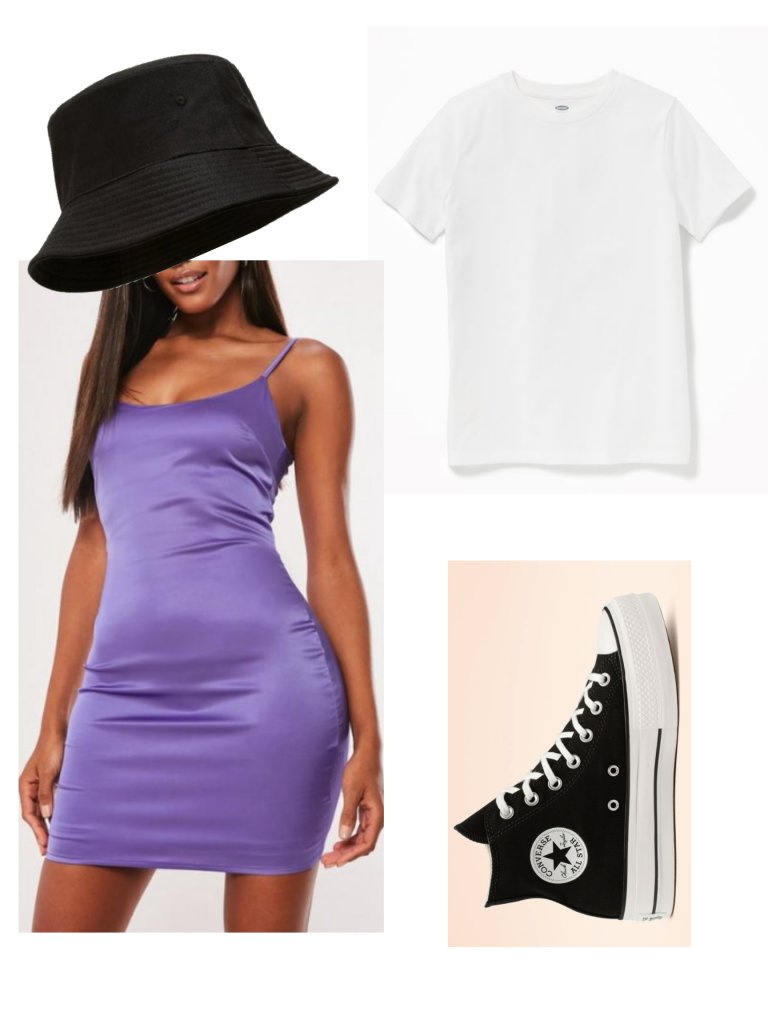 Products: Dress, White Shirt, Shoes, Hat
Who ever said party dresses can't be casual too?
Taking a more formal piece and dressing it down by adding layers and accessories can be unconventional but unique and stylish. I highly recommend giving this styling trick a try!
First, take a sleek slip dress and throw it over a white or black short-sleeve shirt. Add some day-wear accessories like a bucket hat, fun sunglasses or layered necklaces to make the look more casual. Throw on some platform sandals or boots to complete the outfit.
Making your pieces more dynamic by styling them with unexpected items can bring about an entirely different aesthetic. It's a great way to get some extra versatility out of your closet.
9. Athletic Leisure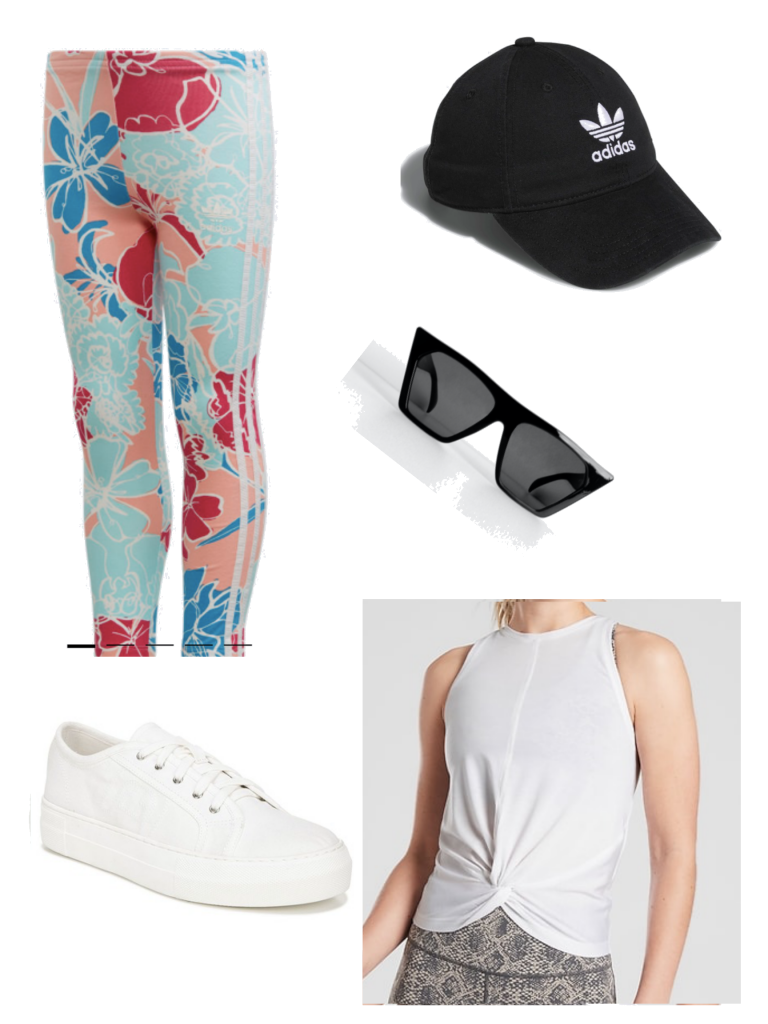 Products: Top, Bottoms, Shoes, Sunglasses
Whether you're taking a hike or going to the park, being active in the summer is so much fun. However, wearing athletic clothing can also be perfect for days of running errands or doing work around the house.
Patterned leggings and a tank top are a classic casual summer outfit combo. Wear them alongside some classic white sneakers and add some cute sunglasses (these angular cat-eyes are majorly trending right now) or a hat. You'll be sure to stay comfortable and casual all summer.
There are so many different patterns and styles for leggings that there's an opportunity to make this look go however you want.
Which Casual Summer Outfit is Your Favorite?
Dressing casual for the summer doesn't mean you can't change it up every now and then. Add some layers and accessories to your everyday fits to try out some different aesthetics.
What's your go-to casual summer outfit? Which of these looks is your favorite? Tell me what you think by leaving a comment down below.