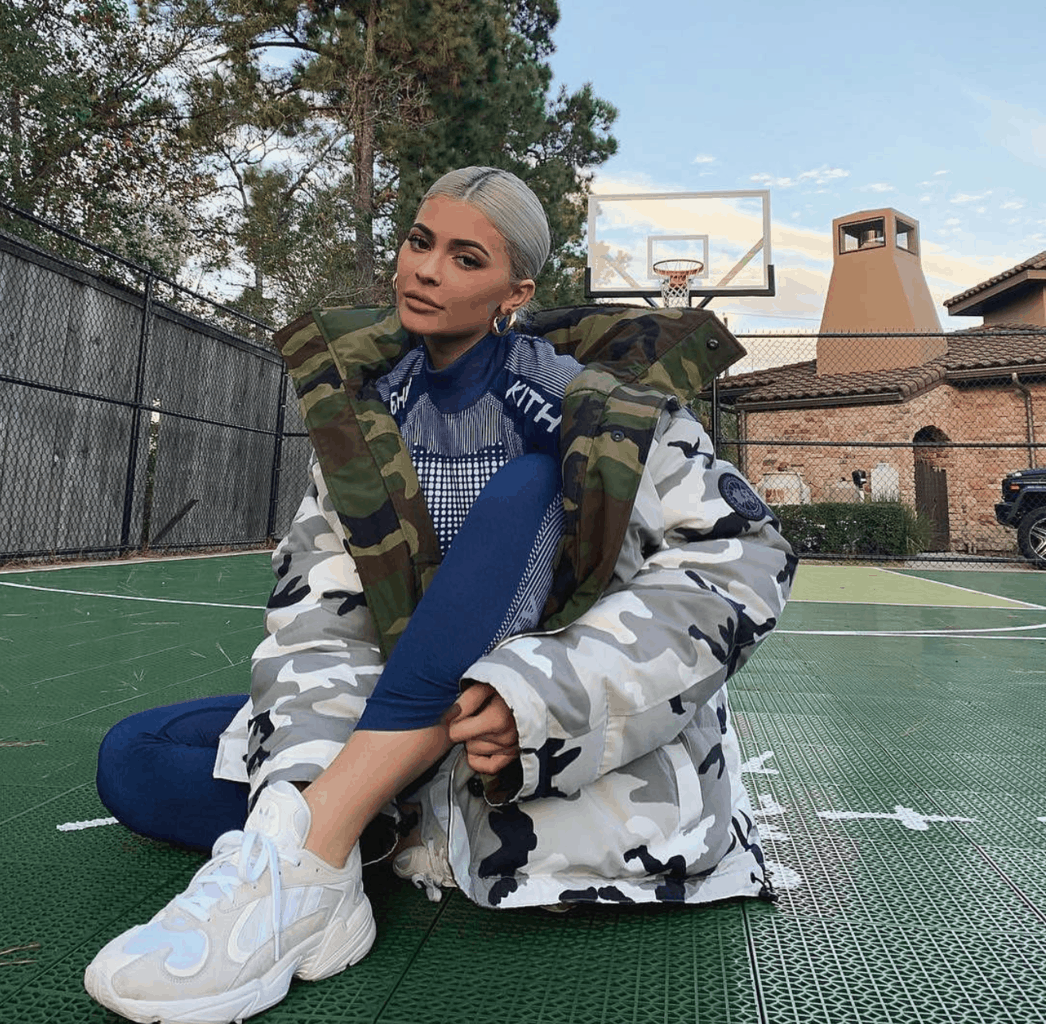 You've seen it everywhere, or maybe you haven't (lol). Camo is coming back!
What a great time for fashion; so many cute prints are in style!
Camouflage print has traditionally been used to blend in or to make yourself difficult to see. But, that doesn't apply when it comes to fashion.
Camo print is bold, edgy, and SO fun! It is definitely making a comeback as it is seen more and more in stores right now. Let's figure out the best ways to wear it this season!
How the celebs wear camo:
Can you see them? If you look closely you'll see Bella Hadid and the Weekend in head to toe camouflage. It looks like they're pretty fond of this trend.
Kylie Jenner, killing it as always, in a reversible camo puffer jacket. That's camo x 2!!!
Here's Madison Beer sporting a pair of tan camouflage cargo pants.
How you can wear camo:
What's really cool about camouflage is that unless it's made into a different color, basic camo is composed of neutrals. That means that it can go with anything!
Camo's versatility makes it easy to dress up, dress down, and pair with a wide variety of outfits!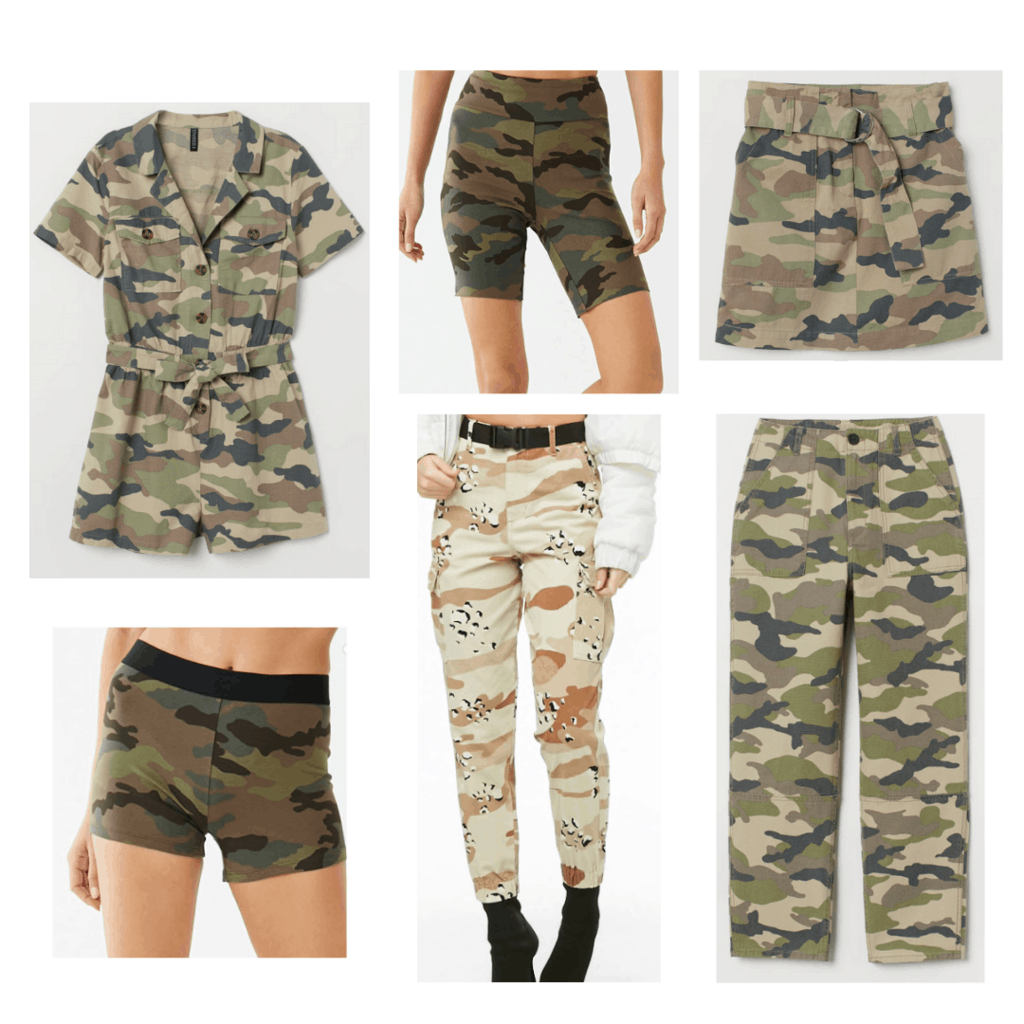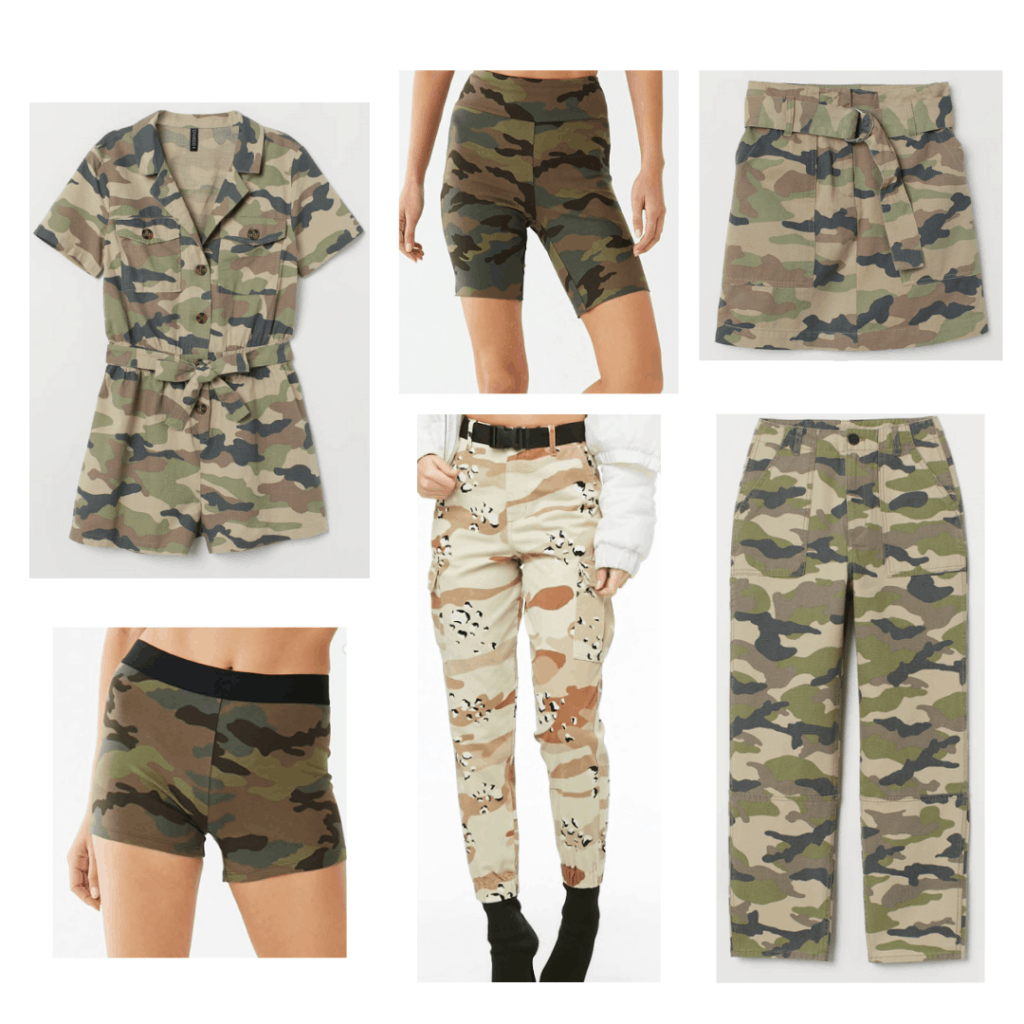 From left to right: Camo Romper – H&M, Camo Biker Shorts – Forever 21, Camo Skirt – H&M, Camo Spandex Shorts – Forever 21, Camo Cargo Pants – Forever 21, Camo Ankle Pants – H&M
Here are some ideas for camouflage bottoms that you can use for a camo look!
As you can see, there are many options. The spandex and biker shorts could be worn to the gym and the pants could be dressed up for a night out with the girls or worn casually.
Try mixing up some tops with your favorite pair of camo bottoms like Madison Beer did above. Anything from a bright basic to a nice neutral color will look great!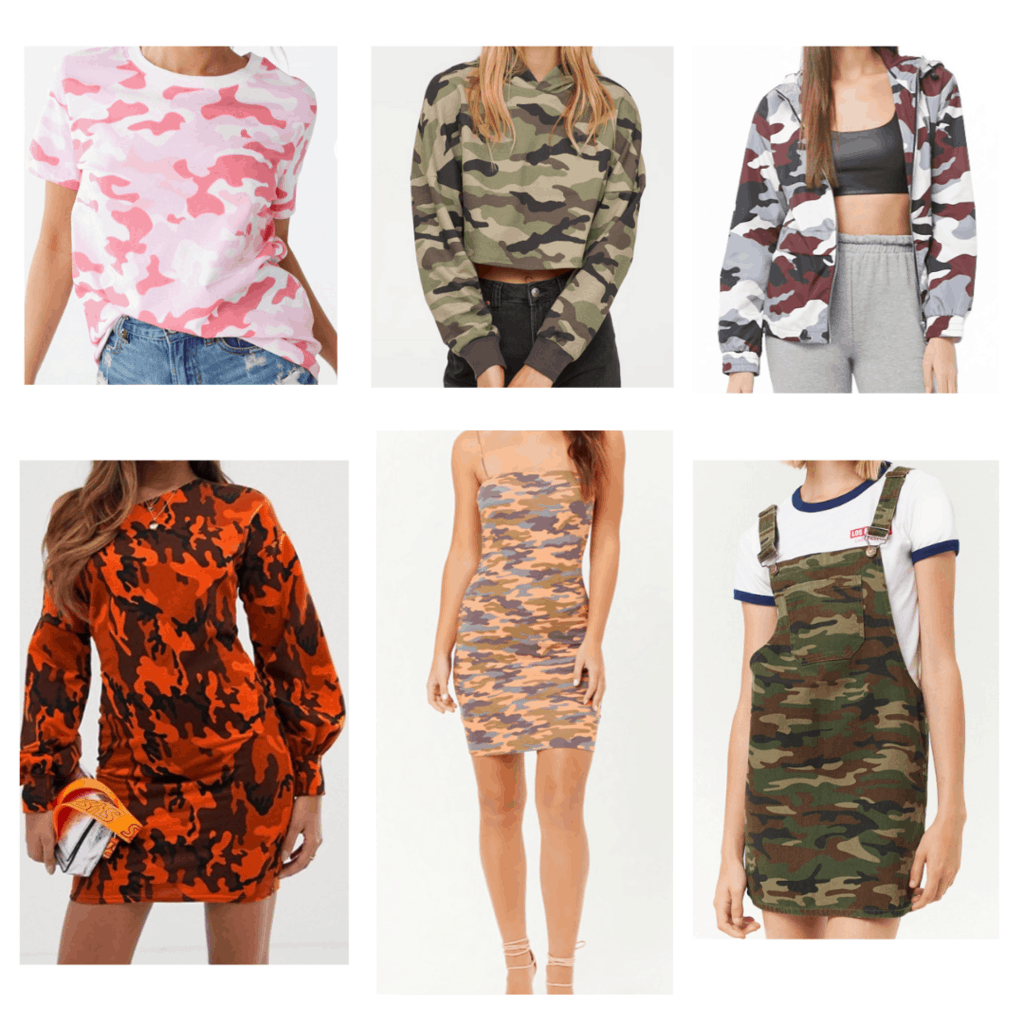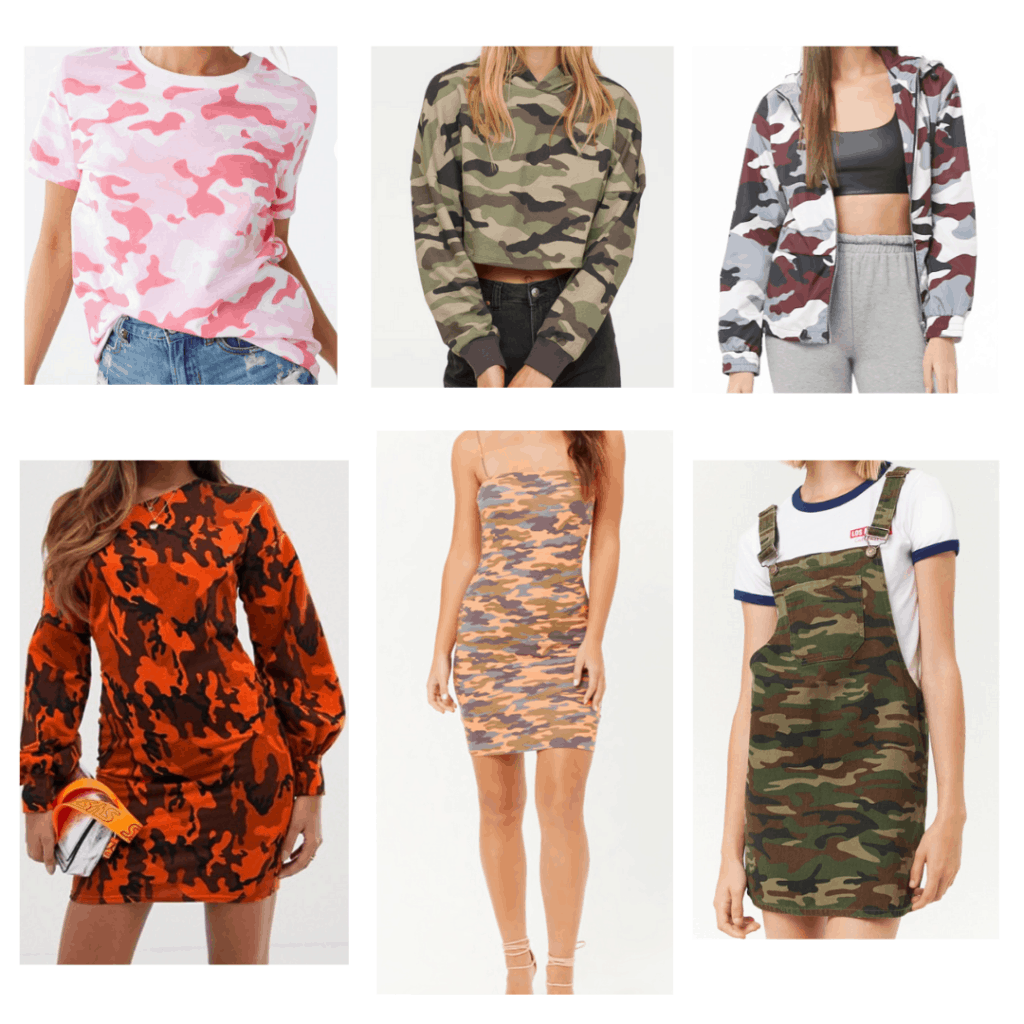 From left to right: Pink Camo Shirt – Forever 21, Camo Crop Sweatshirt – H&M, Camo Windbreaker – Forever 21, Red Camo Sweatdress – Asos, Camo Mini Dress – Forever 21, Camo Overall Dress – Forever 21
Here are some fun camo tops and dresses to try! These looks show a better range of colors that camo can come in.
The camouflage print automatically makes you look fierce, so pairing it with a color gives your look some dimension. You can go girly with a pink or trendy with an orange camo piece. Give one of these a try!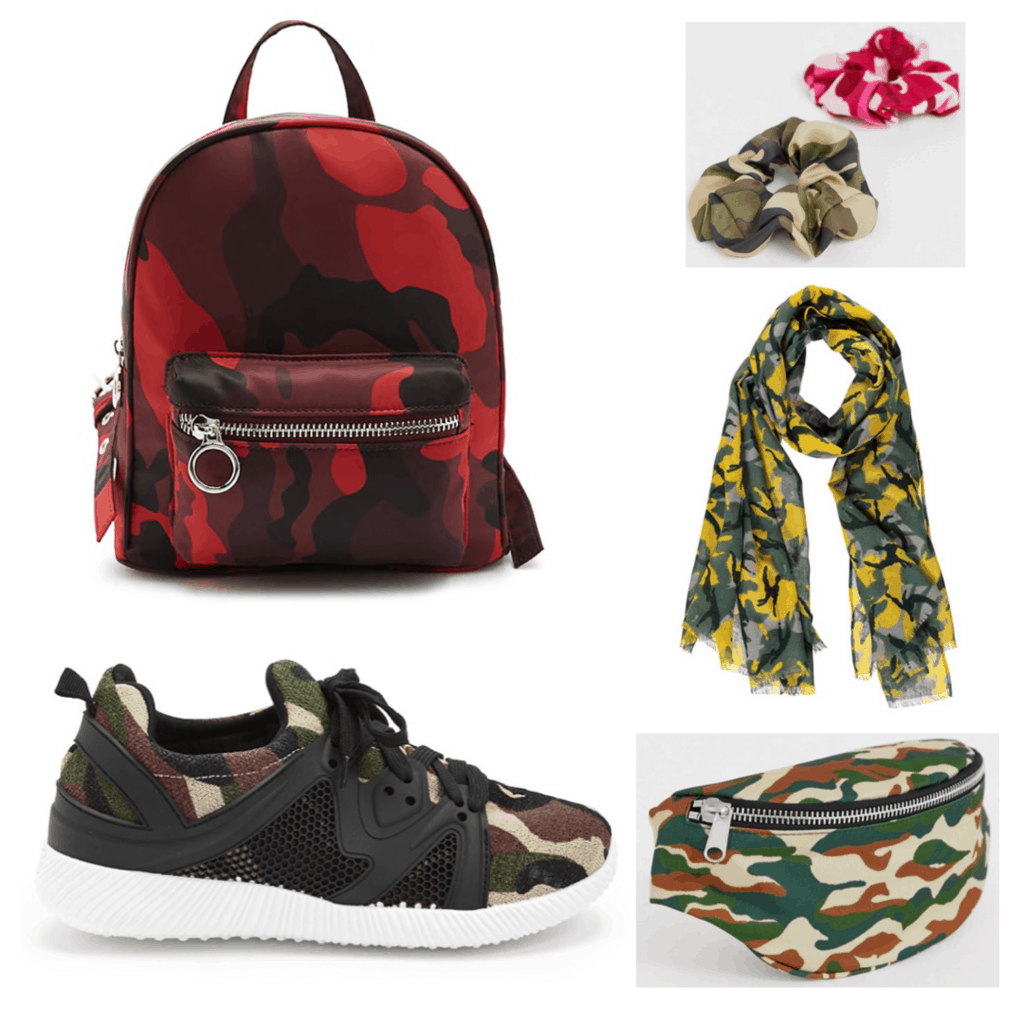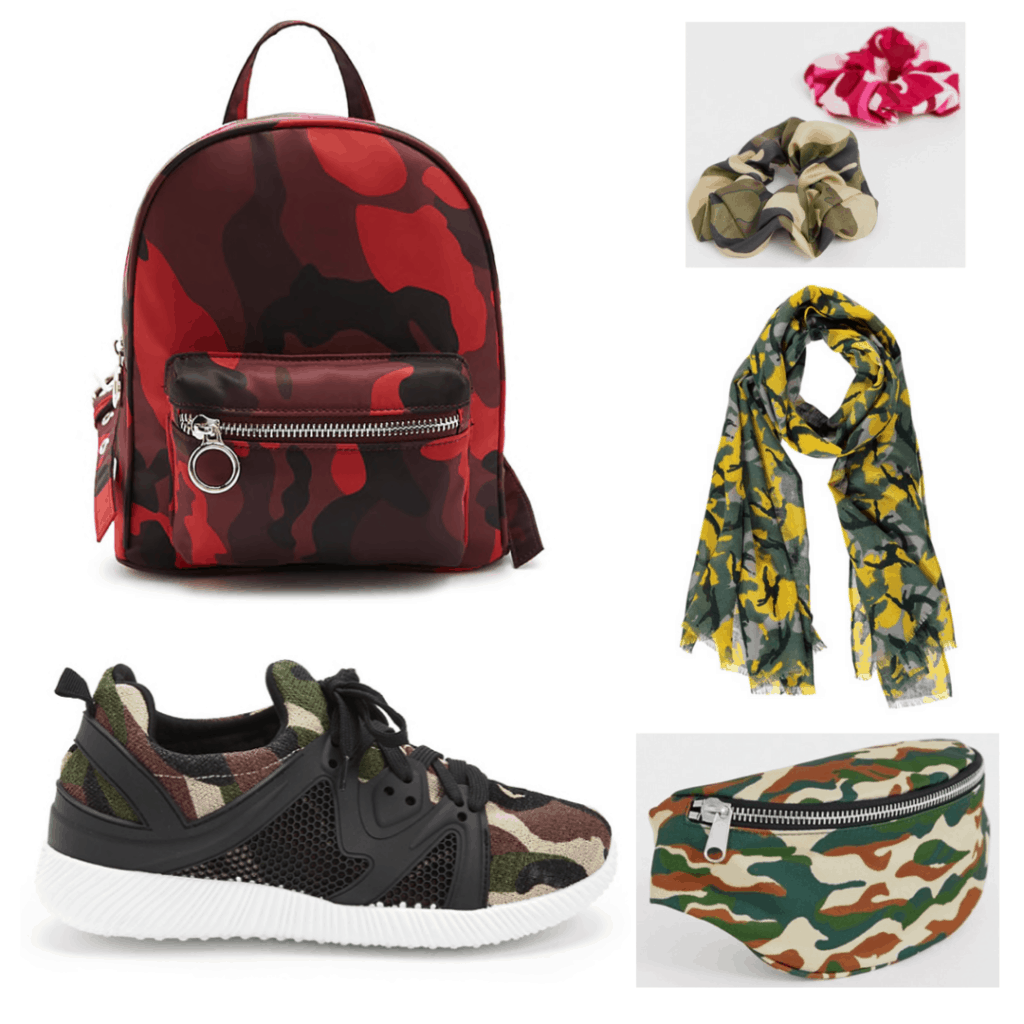 From left to right: Red Camo Backpack – Forever 21, Camo Scrunchies – Asos, Camo Scarf – Forever 21, Camo Tennis Shoes – Forever 21, Camo Fanny pack – Asos
If you're still not ready to fully commit and need to ease into the camo trend, look no further. There are so many great camouflage print accessories out there!
Adding a pop of camo print to any casual outfit will only make it cuter. Chances are, next time you'll want to wear even more camo!
I want to hear from YOU!
Are you on board with this trend? What is your favorite camo print item that you own? Let me know below in the comments!