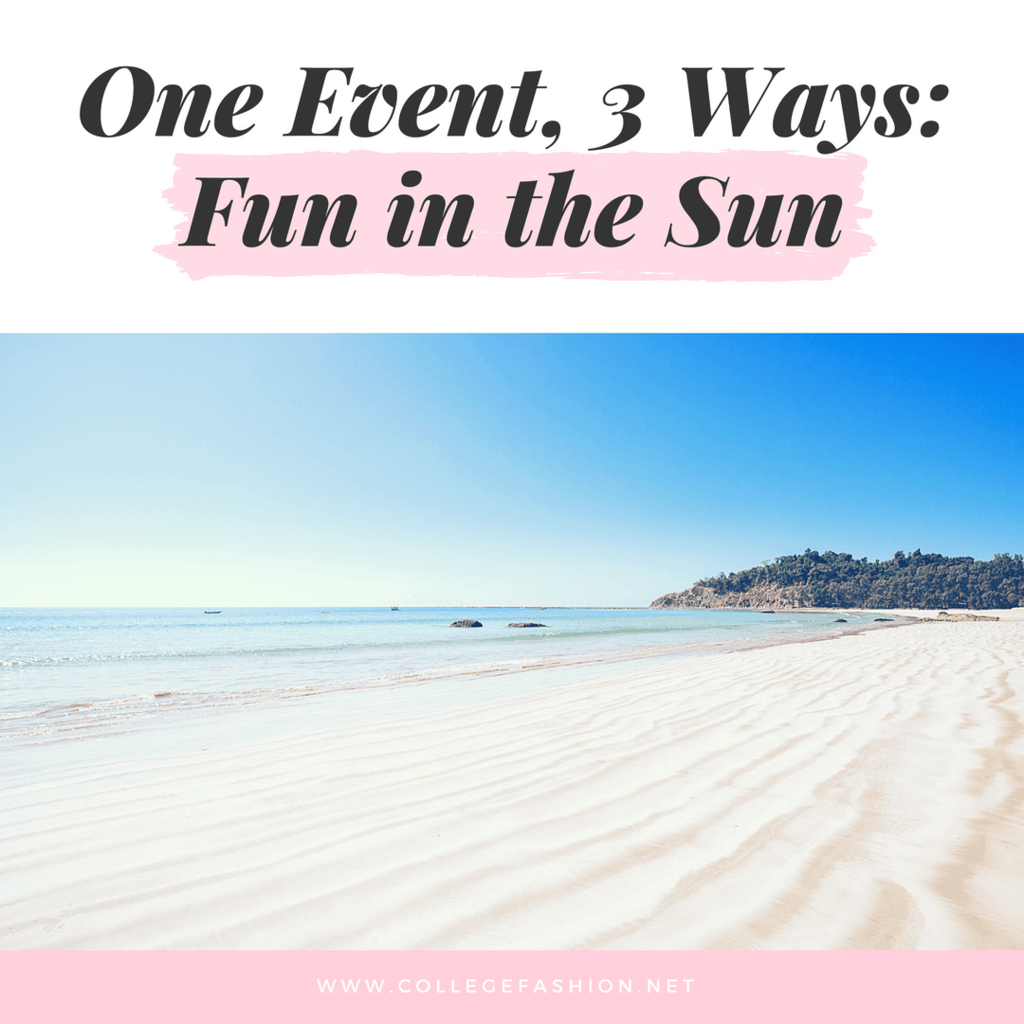 One Event, Three Ways is a new column where we take fun events and life moments and create picture perfect outfits in three different styles, perfect for staying true to your aesthetic!
I'm here to be the bearer of bad news: Your carefree beach days are limited.
Summer, after all, will soon come to a close (sob!), so now is the perfect time to grab your friends and head out to the beach or the nearest pool, if you're not close to a shore.
While you're at it, don't neglect your personal style. We've put together some looks for you that are comfortable and can take you from the beach to a date or a family function with no problem.
Beach Day Outfit Idea: Eclectic Girl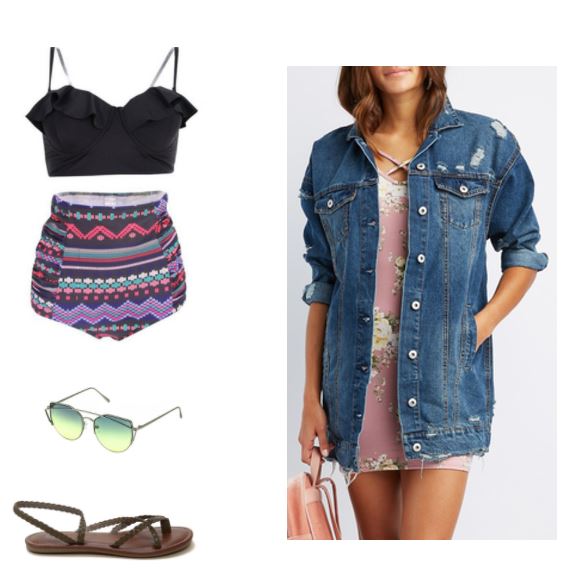 Products: Bathing Suit – Groupon, Jean Jacket – Charlotte Russe, Sunglasses – Amazon, Sandals – Hollister
A little bit boho, a little bit trendy, a whole lot stylish, this look is meant for the stylish girl at the beach. (You could slip shorts over the bikini bottoms to make it appropriate for dinner after the beach). With the long jean jacket, this look is also perfect for a get-together with friends on a warm night, around a bonfire, after a day of swimming.
The retro bikini is eye-catching with its understated top and colorfully patterned bottoms. The sunglasses and denim jacket lend some cool girl vibes to the look, and the sandals keep it simple and grounded without going overboard.
Beach Day Outfit Idea: Preppy & Classic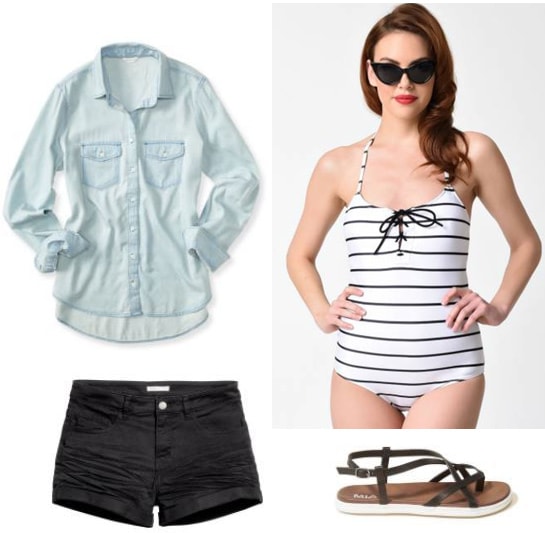 Products: Shirt – Aeropostale, Shorts – H&M, Bathing Suit – Unique Vintage, Sandals – Hollister
Maybe it's just me, but this one-piece bathing suit gives me some serious Marilyn Monroe vibes. It's one of those swimsuits that you could almost wear as a traditional bodysuit (after you dried off, of course).
This preppy and classic outfit has that double duty in mind, and with the shorts and shirt, it's perfect for a date. Just throw the shorts on over the bathing suit, leave the shirt unbuttoned (because seriously, that suit is cute), and slip on your sandals. Ta-Da! You're ready to make an impression, whether you're coming or going.
Beach Day Outfit Idea: Romantic & Trendy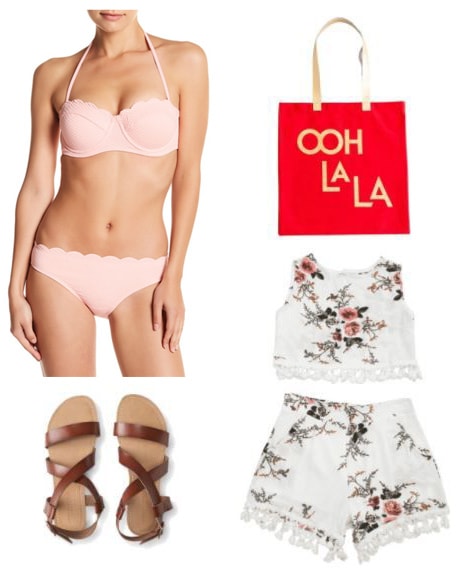 Products: Bathing Suit – Nordstrom Rack, Two-Piece Set – Zaful, Tote – Nordstrom, Sandals – Aeropostale
Surprise! That cute floral two-piece outfit is actually a cover up! With how simple and proper it looks, this is the perfect outfit for when you want to hang out with friends but have a family obligation afterward.
Yes, the bathing suit's push-up silhouette may be a bit too daring for polite company like your grandma, so save that for splashing around the pool with your besties. When it's time to go, slip on your sandals, stash your towel in your bag and throw on your cover-up. You'll be ready for a family reunion or dinner with the grandparents in no time!
What do you think?
Are you heading to the beach this summer? Any styles you want to see outfits inspired by? Any cool events coming up for you that you're excited to dress up for? Let me know in the comments!