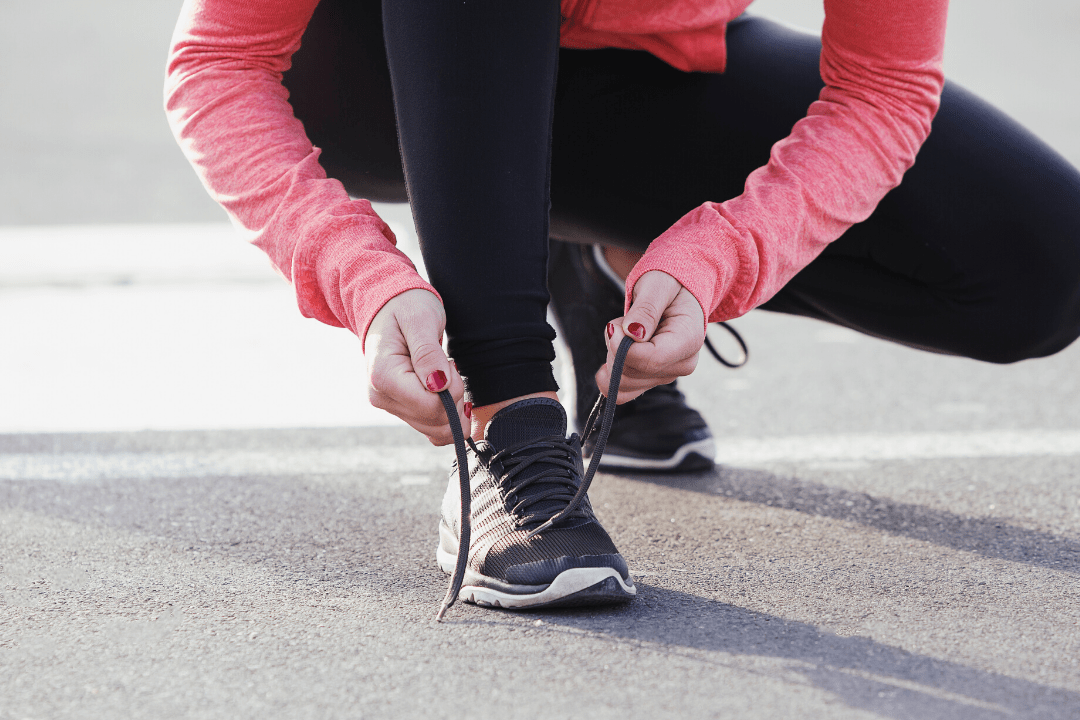 Welcome to the latest edition of Ask CF! Every two weeks, we select a reader fashion question and answer it here on the site. Do you have a specific fashion question for us? Scroll to the bottom of this post to learn how to send it our way!
Ask CF Question
Dear College Fashion,

I thought it would be an awesome idea to take an 8am yoga class this semester. But, I have a problem. I have three other classes all back-to-back on the same day. I've never worn workout gear to class before. Any tips on how to not look sloppy?

Sincerely,
Yoga Pants Problem
Our Response
Even though we're college fashionistas, it's also a pretty big reality that many people wear workout outfits to class in college. So, even if you feel weird that you might stand out, don't worry, you won't.
However, if this issue ruffles your inner fashion diva's feathers, there are a few ways to make you look less like you just killed it at the gym and more like you've been prepared for this class all semester.
Having an early morning fitness class or fitting in a workout between classes can be difficult, so it's important to be prepared to get in and get out of the gym so you can get back to your busy life.
Before you hit the gym, pack a bag the night before with all of your workout essentials, along with items that will help you get presentable quickly. For example, smell-good stuff, like deodorant or body spray, is an absolute must, along with facial wipes to keep your skin clear, and baby powder to help absorb excess sweat and oil.
The next part of being prepared is planning your outfits. Below, I've created three workout-to-class looks that hopefully will inspire you when choosing what to wear. Enjoy!
Outfit #1: Sleek & Stylish Gym Gear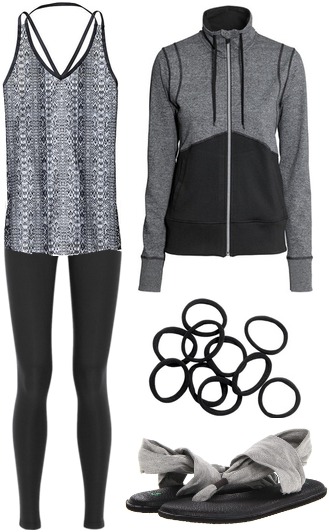 Product Information: Leggings, Top, Jacket, Yoga Sandals, Hair Bands
If you know that your workout isn't going to leave you super-drenched, like a calm yoga class, one option is to simply wear your workout gear to class, but spruce it up a bit.
Stick with slim lines and a cohesive color scheme. If you show up wearing your baggiest t-shirt from 2008 and neon, printed athletic shorts, things could very easily get sloppy. The outfit above features a sleek silhouette in shades of black and gray, and with a high ponytail, you'll look put-together in no time.
Outfit #2: Layer & Accessorize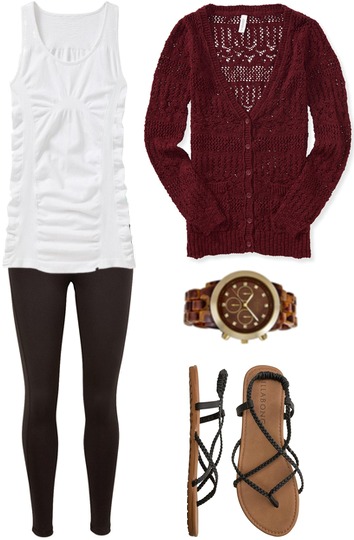 Product Information: Leggings, Workout Tank, Cardigan, Watch, Sandals
Another option is to add trendy and chic touches to otherwise plain workout basics. For instance, in the look above, we started with black leggings and a white workout tank. Layer on a cardigan for a pop of color before you head to class. Also, bring along easy-to-pack accessories, like watches, bracelets, and rings, to jazz up your ensemble.
Outfit #3: Cardio to Class Presentation
Product Information: Dress, Denim Jacket, Sneakers, Cuff Bracelet, Headband
If you need to look especially nice one day, like for a class presentation, go light during your workout, then duck into the locker room or nearest bathroom and quickly change out of your gym clothes.
An easy-to-assemble outfit, such as a dress and light jacket, is key. If it's a really important presentation, maybe pack along some foldable flats and a blazer that doesn't wrinkle easily. In this outfit, the pale color palette is soft and feminine, while the gold accents add a hint of sophistication.
Do you have a pressing fashion question? Ask away!
Is there a piece in your closet that you never know how to style? Do you have an important event coming up? Is there a certain trend that is completely lost on you?
If you have a question you want to see answered in this column, just send it on over via email to askcf @ collegefashion.net and one day you might see your question answered right here on the site!
Please note: We get A LOT of email and unfortunately we will not be able to respond to every single question. However, we will read through each question and then decide which ones will be most helpful to the most readers. Thank you for your understanding.
What do you think?
What is your go-to outfit that transitions easily from workout to class? Are you comfortable with wearing athletic gear to class? Would you wear any of these outfits? Do you like the outfits I picked out? Let us know in the comments!