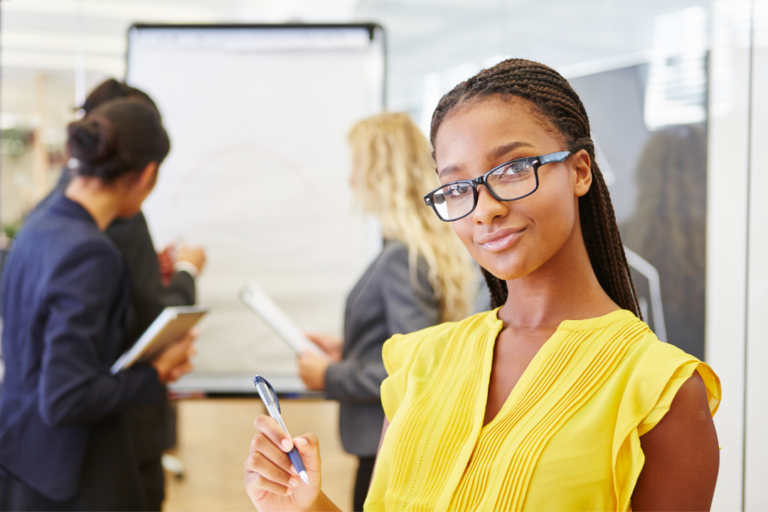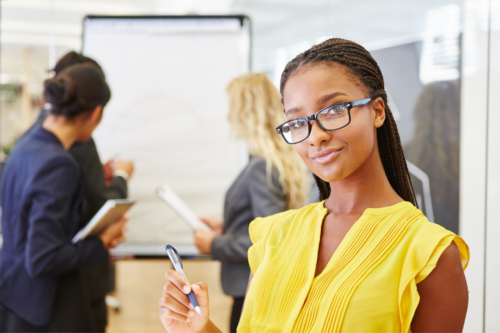 Welcome to the latest edition of Ask CF! Every two weeks, we select a reader fashion question and answer it here on the site. Do you have a specific fashion question for us? Scroll to the bottom of this post to learn how to send it our way!
Ask CF Question
Hi!

I have an internship in New York City this summer, which is exciting! What isn't exciting is the sweltering NYC heat… and trying to look presentable in it. At the same time, my internship is very casual (I'm talking jeans and sweaters in the winter) and I am trying to figure out how to stay casual, cool in the heat, AND presentable for a relatively casual internship! Showing up in cut-offs and sandals doesn't sound like the right decision. I am desperate for help!

Sincerely,

Warm and confused
Our Response
It can definitely be difficult to decide what to wear in the summer when you have to look professional. Luckily for you, it sounds like you can dress pretty casually. Just because you're dressing casual, though, doesn't mean you can't make your way to the top in the office!
The most important thing to remember when dressing casually in a work setting is to stay polished. Avoid super-low necklines and short hemlines that may distract from an otherwise work-appropriate outfit. As for tips on keeping cool in the hot NY summer, gravitate towards looser-fitting silhouettes and breathable fabrics, like cotton. Skirts and dresses are also a great way to stay cool.
Below, I've created three casual yet professional outfits to help inspire your summer work wardrobe. Enjoy!
Outfit #1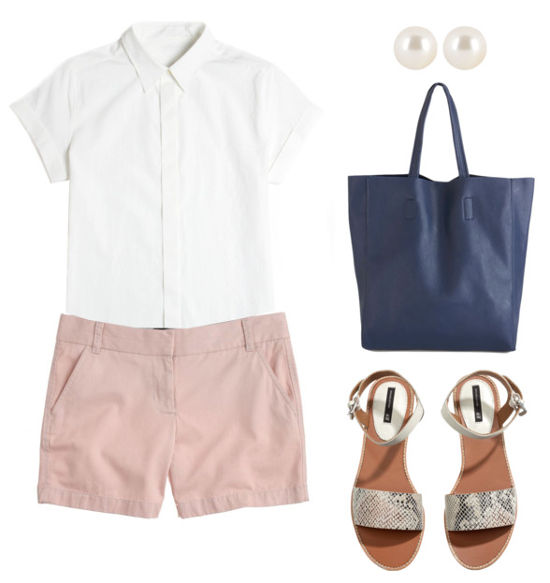 Product Info: Shorts, Button Down, Shoes, Purse,  Earrings
Tailored shorts and a button-down look polished and put-together with nice sandals and a tote to hold all of your belongings. If your workplace doesn't allow sandals, feel free to switch them out for a pair of cute ballet flats. The crisp lines of the button-down keeps things professional, but the short sleeves allow you to stay cool when traveling around the city. Complete the look with classic pearl studs.
Outfit #2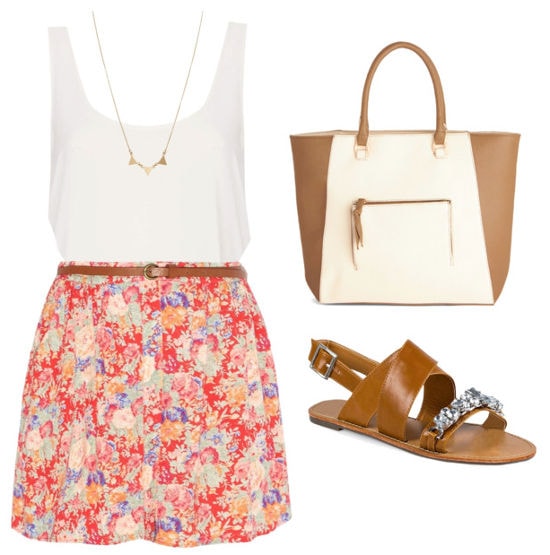 Product Info: Skirt, Tank, Sandals, Tote, Necklace
A bright floral skirt matches the sunshine of the season, and this one also has a work-appropriate hemline. Tuck this belted skirt into a white top, then grab a structured tote. These embellished sandals look extra chic, but again, opt for closed-toed shoes if your office requires them.
Outfit #3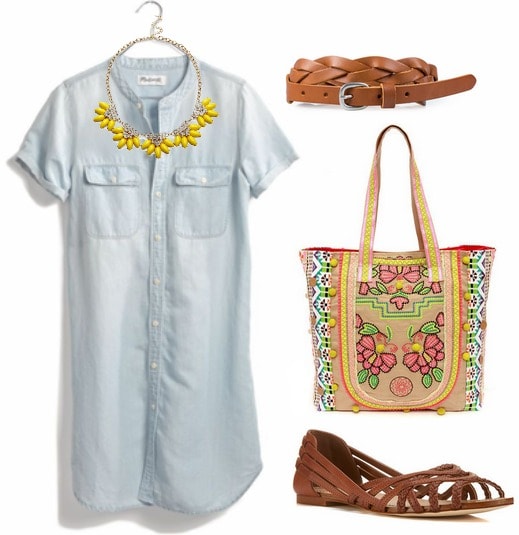 Product Info: Shirtdress, Necklace, Belt, Shoes, Purse
A chambray shirtdress is an effortless way to look cool and collected during the summer. This dress is designed to be loose-fitting, but if you like to accentuate your waistline, add a woven belt, then slip on some matching flats. A statement necklace adds a pop of color, while this tote is a fun way to show off your style.
Do you have a fashion question? Send it our way!
Is there something in your closet that you can't seem to figure out how to wear? Do you have an event coming up and need an outfit idea? Do you have a specific fashion conundrum you need help with?
If you have a question you want to see answered in this column, just send it on over via email to askcf @ collegefashion.net and one day you might see your question answered right here on the site!
Please note: We get A LOT of email and unfortunately we will not be able to respond to every single question. However, we will read through each question and then decide which ones will be most helpful to the most readers. Thank you for your understanding.
What do you think?
How do you dress to stay casual and cool in the summer? Do you like the outfits I picked out? Which one is your favorite? Please let me know by leaving a comment below!