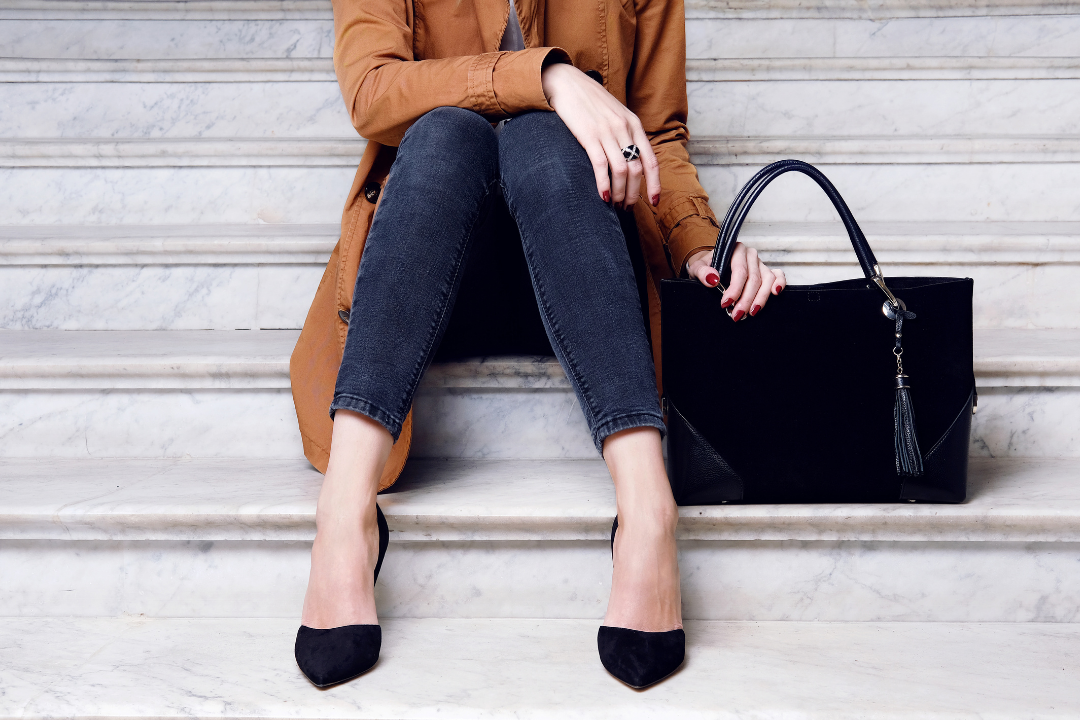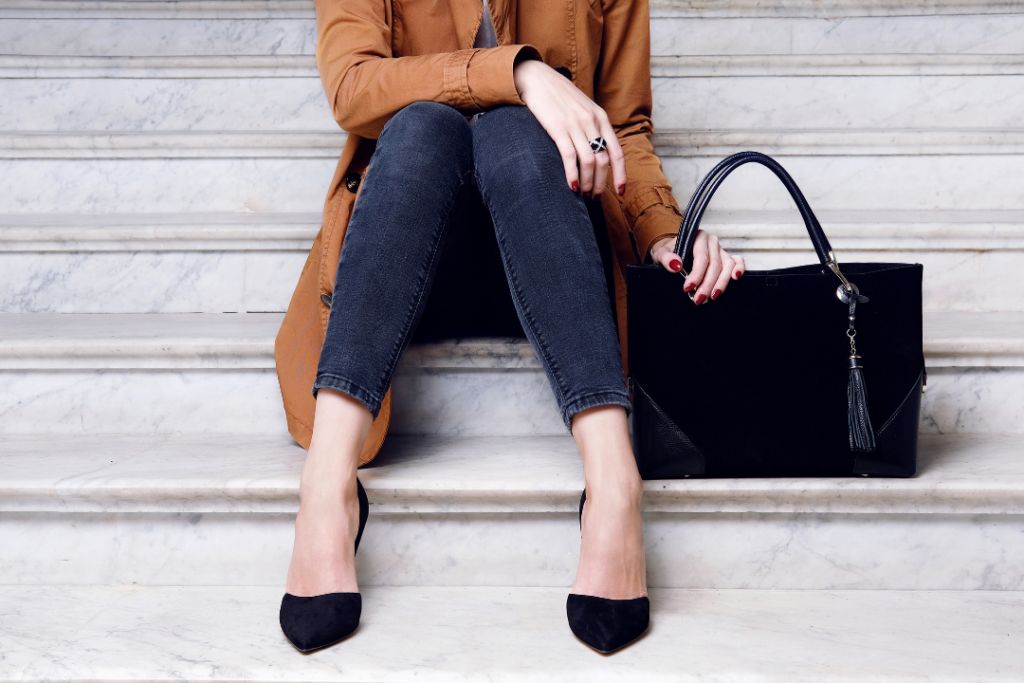 Welcome to the latest edition of Ask CF! Every two weeks, we select a reader fashion question and answer it here on the site. Do you have a specific fashion question for us? Scroll to the bottom of this post to learn how to send it our way!
Ask CF Question
Hi!

I am a musician and have been working on the music for a musical for the last few months. This isn't a super classy affair or anything, but I would like to present myself in a professional way while I (hopefully) make connections! I want to use this show as an opportunity to start building a wardrobe of clothing that is professional, yet shows off my edginess and creativity for a variety of performances and other music related things. Any ideas?

Thank you!
Our Response
When you're in college, it can be tough trying to dress professionally without sacrificing your personal style. Sometimes it seems like the only options are to either go all the way with business wear or to call it quits and stick with your comfortable everyday clothes. However, the best way to merge professional attire with chic and edgy elements is to stay modest, stay comfortable, and stay accessorized.
For this occasion, it looks like you're seeking outfits that illustrate your creative and edgy side, while staying fairly conservative and respectful. Since it doesn't sound like a very formal event, pumps and pantsuits don't really seem appropriate.
A good way to approach this type of outfit is to imagine how you would express your personal style if you were wearing a school uniform – only instead of a jumper for high school English class, the uniform is your basic, not-too-flashy wardrobe staples. Then, you can add edgier touches, like an angular statement necklace or killer boots, to make the look your own.
I've created three professional yet edgy outfits that you can wear to networking events in a creative field. Check them out below:
Outfit #1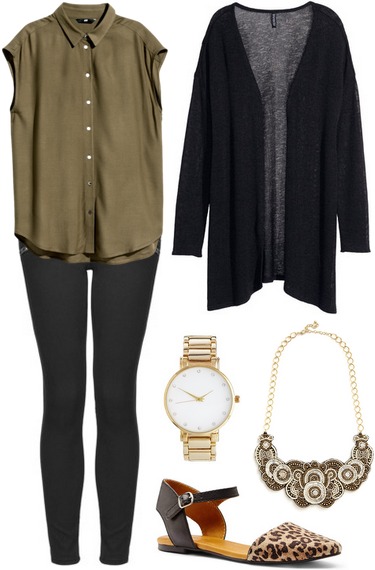 Product Information: Jeans, Top, Statement Necklace, Sweater, Watch, Flats
The darker neutrals in this look have a slightly-edgy yet polished vibe, while the pop of cheetah print and smooth metal tones add some flair. A button-front blouse is always a chic option for conservative affairs, and black jeans or pants are a wardrobe staple. This outfit is topped off with a polished black cardigan, but you can always go for a more formal blazer if the occasion calls for it.
Outfit #2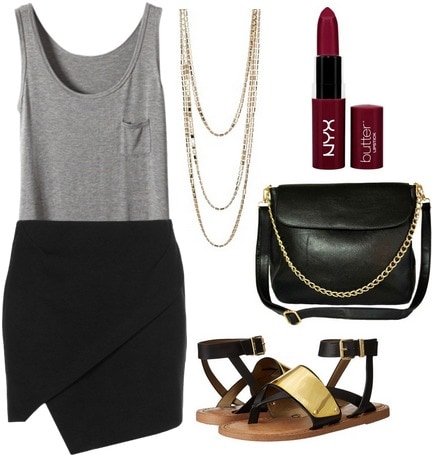 Product Information: Origami Skirt, Tank, Necklace,Purse, Shoes, Lipstick
This outfit gets its edge from the asymmetrical lines of the skirt and the sleek black and gray color palette. In addition, the bright metal accessories give off a chic and modern vibe. This look is on the casual side, but could easily be dressed up with tights, heels or booties, and a blazer.
Outfit #3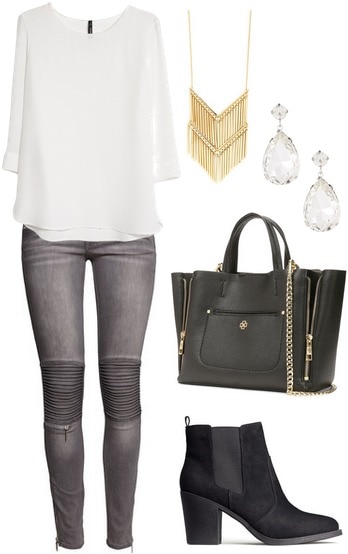 Product Information: Pants, Top, Necklace, Earrings, Purse, Booties
This final outfit is easily my favorite – the detailing on the jeans has a cool, artsy look, but the high neckline and delicate fabric of the blouse looks so classy. When it comes to the jewelry, the fringe necklace has an edgy feel, while the drop earrings are sophisticated and glam. The sleek ankle booties make this ensemble appropriate for a laid-back event where you need to walk around and mingle.
Do you have a pressing fashion question? Ask away!
Is there a piece in your closet that you never know how to style? Do you have an important event coming up? Is there a certain trend that is completely lost on you?
If you have a question you want to see answered in this column, just send it on over via email to askcf @ collegefashion.net and one day you might see your question answered right here on the site!
Please note: We get A LOT of email and unfortunately we will not be able to respond to every single question. However, we will read through each question and then decide which ones will be most helpful to the most readers. Thank you for your understanding.
What do you think?
How to you dress professionally and incorporate your personal style? Would you wear any of these looks? Do you like the outfits I picked out? Let us know in the comments!