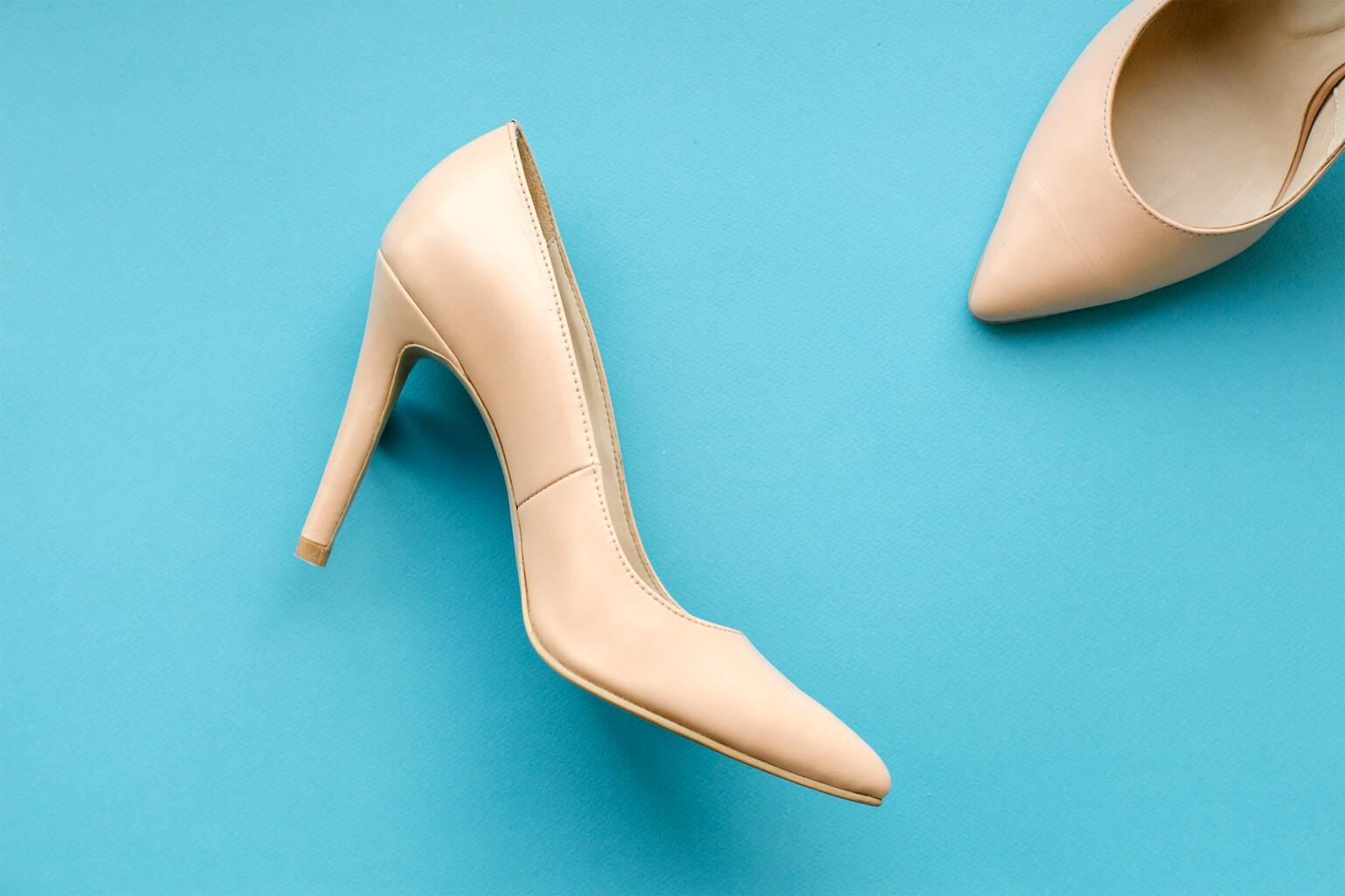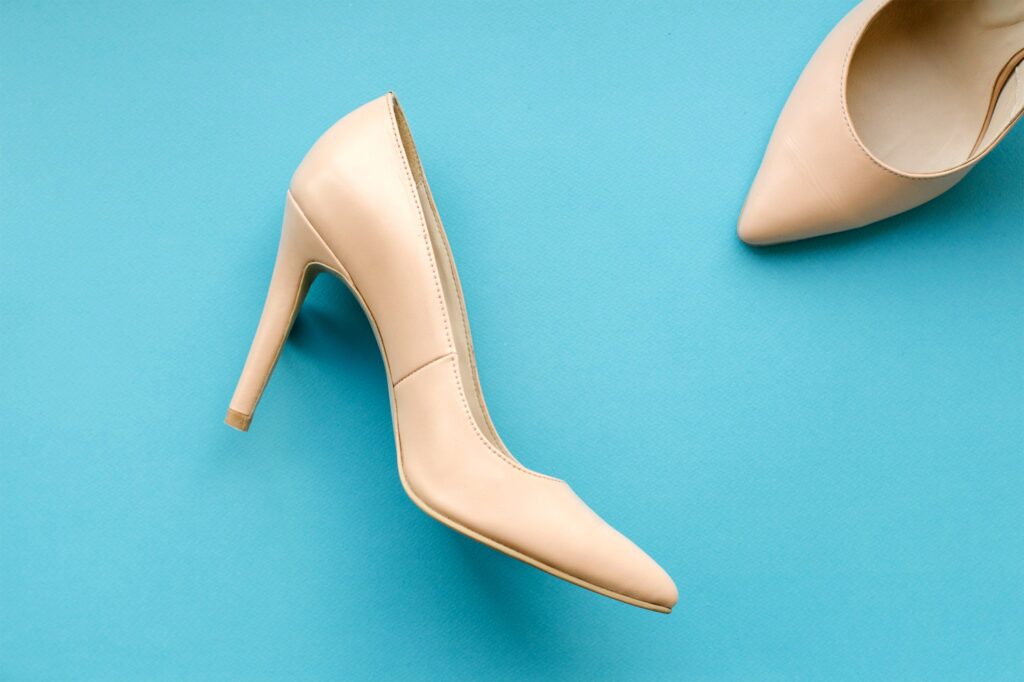 For part two of the Girl's Guide To High Heels series, today I want to focus on how to buy heels. In case you missed the last article in this series, check out How To Walk In High Heels.
Today's article will focus on the process of buying a pair of heels – from trying them on in the store, to what to look for in terms of quality, and even which shoes work best for different body types.
Also, if you've ever wondered which shoes are worth spending more on and which kinds you should buy cheap, there's a handy list of splurge-worthy and save-worthy high heel types to help you save money!
Hopefully, this article will help even seasoned high heel wearers learn a thing or two about shopping for every woman's favorite accessory.
Tips On Shopping For High Heels
Almost as important as which high heels you buy is how you shop for them! Here are some tips to keep in mind when shopping for heels to make sure you end up with the perfect pair for you.
Have your feet measured so you know your exact size. Sometimes your feet can actually be two different sizes! To get your feet measured, just go to the shoe section of any good department store. Most of them should have tools to measure your foot and find your perfect size.
Realize that you may be different sizes in different brands. Depending on the cut of a shoe, you could be a 7.5 in one brand and an 8 in another. Similarly, know what size you are in European sizes, because many quality shoe brands use those. For a handy conversion chart, click here.
Try on shoes at the end of the day. Believe it or not, your feet can change sizes throughout the day, and they swell a little bit by the end of the day. Try shoes on after walking around and you'll get a picture of your true size.
Walk around in the shoes before you buy them. Okay, a no brainer, but worth mentioning. You should do some laps around the shoe area in the shoes before you even think about buying! And remember to shop at stores that have good return policies – every shoe is going to be comfortable at first, but maybe not after an hour! Buy shoes somewhere with a decent return policy so you can wear them for a while and see they stay comfy before committing.
Quality High Heels: What To Look For
All heels are not created equal – in fact, there are huge differences in quality from one brand of shoe to the next. Learn how to spot high quality shoes and you can invest in heels that will last you forever!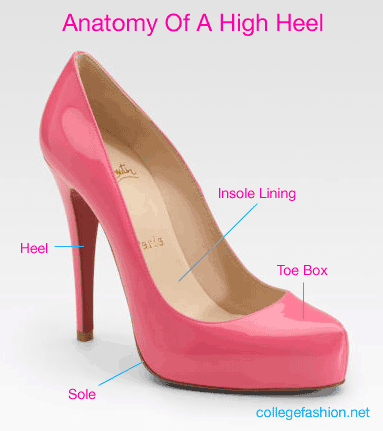 Shoes by Christian Louboutin, available at Saks Fifth Avenue
Note how the sole is attached to the shoe. If the sole is stitched on, make sure the stitches are even and look secure. If it's glued on, check to make sure that there is no space around the edges where the sole could start to peel off. You want a sole that's seamless and isn't going anywhere.
Look for shoes with a layer of rubber on the heel – this will help prevent slippage and make it easier to walk in the shoes. Some heels don't have rubber or any kind of grip, and these shoes will be difficult to walk in and possibly even dangerous!
Pay attention to the lining. In high-quality shoes, the insole lining is usually made of leather, not a synthetic material, and goes all the way around the inside of the shoe. If the shoe only has lining on the bottom but not the sides, it won't be as comfortable. Similarly, natural materials like leather absorb moisture and allow your foot to breathe – synthetics like vinyl won't absorb moisture and will be much less comfortable.
Material matters. Leather is the most popular material for high heels, but if you love animals and don't want to contribute to cruelty, there are fabulous vegan options out there as well (try Natalie Portman's shoe line or Stella McCartney!). Either way, make sure that you buy shoes that aren't made out of synthetic fibers like nylon or plastic. These will be extremely uncomfortable after a few wears, and won't last nearly as long as leather or good quality vegan shoes.
The Best Heels For Your Body
Let me just say that I don't think you should have to dress to minimize any part of your body. This site isn't a Trinny & Susannah book! That said, if you are self conscious about something, by all means dress to minimize it if it makes you feel better.
Here are some tips on which heels work the best with different body types.
If you have large ankles, don't buy anything with an ankle strap as it will make your ankles look wider and draw attention. Go for a pump or slingback instead. This will draw attention away from your ankles and make your legs look longer.
If your legs are short, avoid t-strap shoes because they shorten your legs and can make your feet look wider than normal. Similarly, ankle strap shoes aren't the most flattering. Go for open toed shoes or nude high heels – they make your legs look long and lean.
If you want your legs to look longer, pointy-toed shoes will give you the illusion of extra height. A warning, though: pointy-toed shoes may be uncomfortable if you have wide feet, so if that's the case, save 'em for the special occasions only! No point in being miserable all night just to look good.
If you have wide feet, round-toed shoes have a cute vintage look, and can be the most comfortable option for those of us with wider feet. As a bonus, they can make your feet look smaller too.
It's worth spending more on..
Classic pumps and basics. A great quality pair of basic black heels can be worn with anything and will last forever. Similarly, a pair of nude high heels will never steer you wrong. Both of these styles can be worn for years and will still be "in fashion."
Shoes for work, interviews, and internships. When your professional reputation is at stake, you want to look your best. This means investing in quality shoes for work, or for when you go on interviews. For tips on what shoes to wear to work, see: what to wear to a job interview.
Don't spend a lot on..
Espadrilles. There's really no difference in quality between the brands when it comes to espadrilles – linen is linen, and rope is rope. Cheap ones are just as good as expensive Christian Louboutins in this case!
Trendy shoes. If they're going to be out of style in two months, dropping more than $100 is a waste of your money. Also, if these are shoes you're mostly going to be wearing to frat parties or get togethers where they're likely to have beer spilled on them, definitely go for cheap shoes!
Your Thoughts?
Now that you've read my tips for high heel shopping, do you have any tips of your own to add? How do you tell a quality shoe from a cheap one? Do you believe in investing in quality high heels, or would you rather have lots of cheaper pairs? I want to hear what you all think, so leave a comment!
Also, be sure to check back for the next part in this series, where I'll show you where to shop for the best heels.