This post may contain affiliate links, which means we may receive a commission if you purchase through our links. Please
read our full disclosure here
.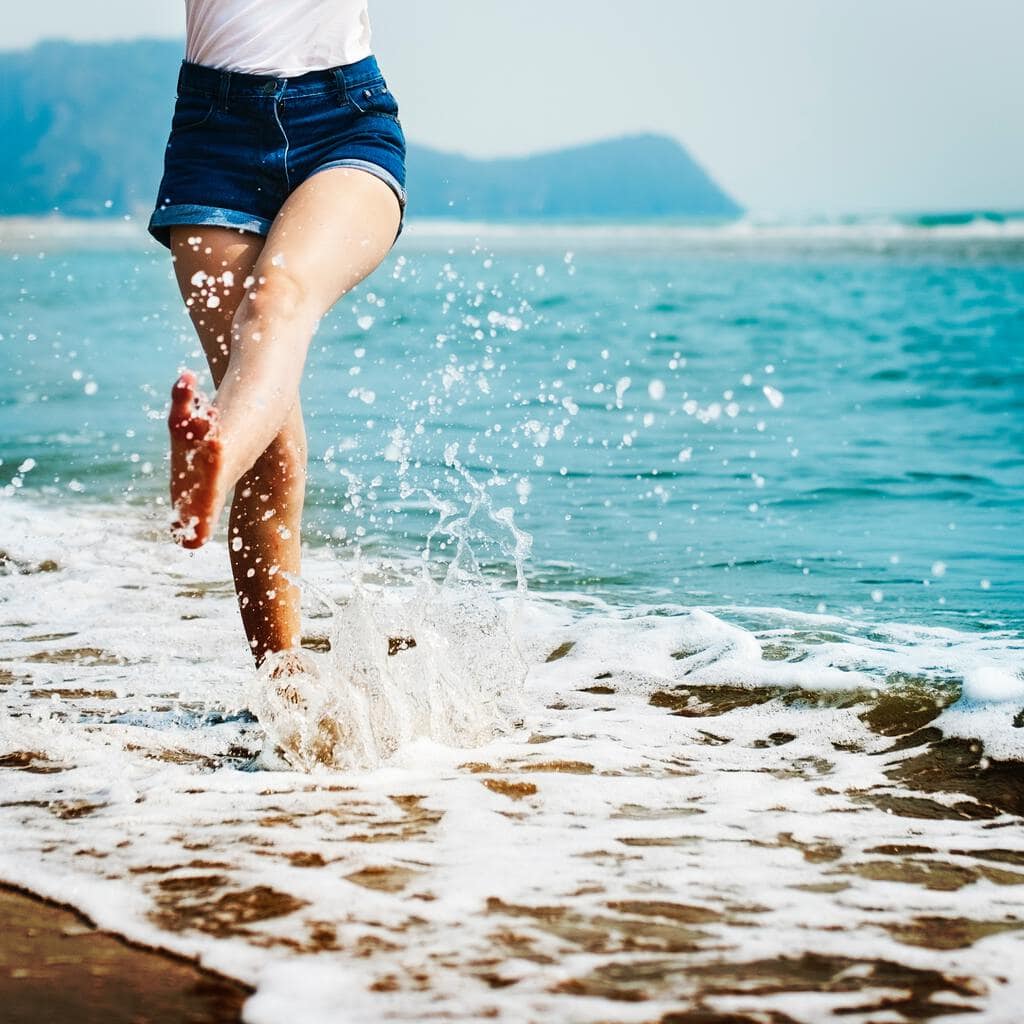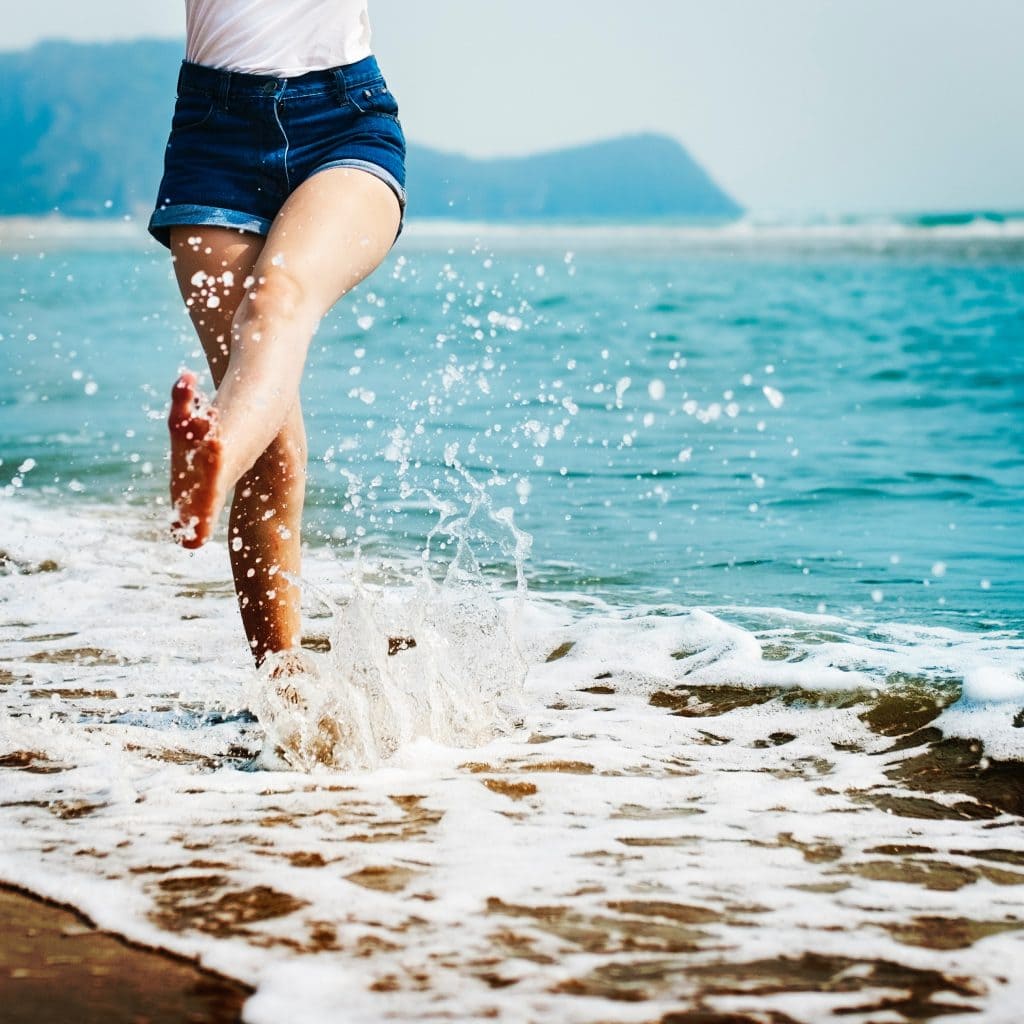 With many school years coming to an end and the start of summer creeping up, summer vacations are hot on our minds!
One of my favorite things about going on vacation is finding new clothes to take with me. It's always a blast to look up the weather and plan out the perfect outfits for all the events you have planned.
Because of this, I thought of three outfits I would love to take with me to a tropical vacation over the summer:
Summer Vacation Outfit One: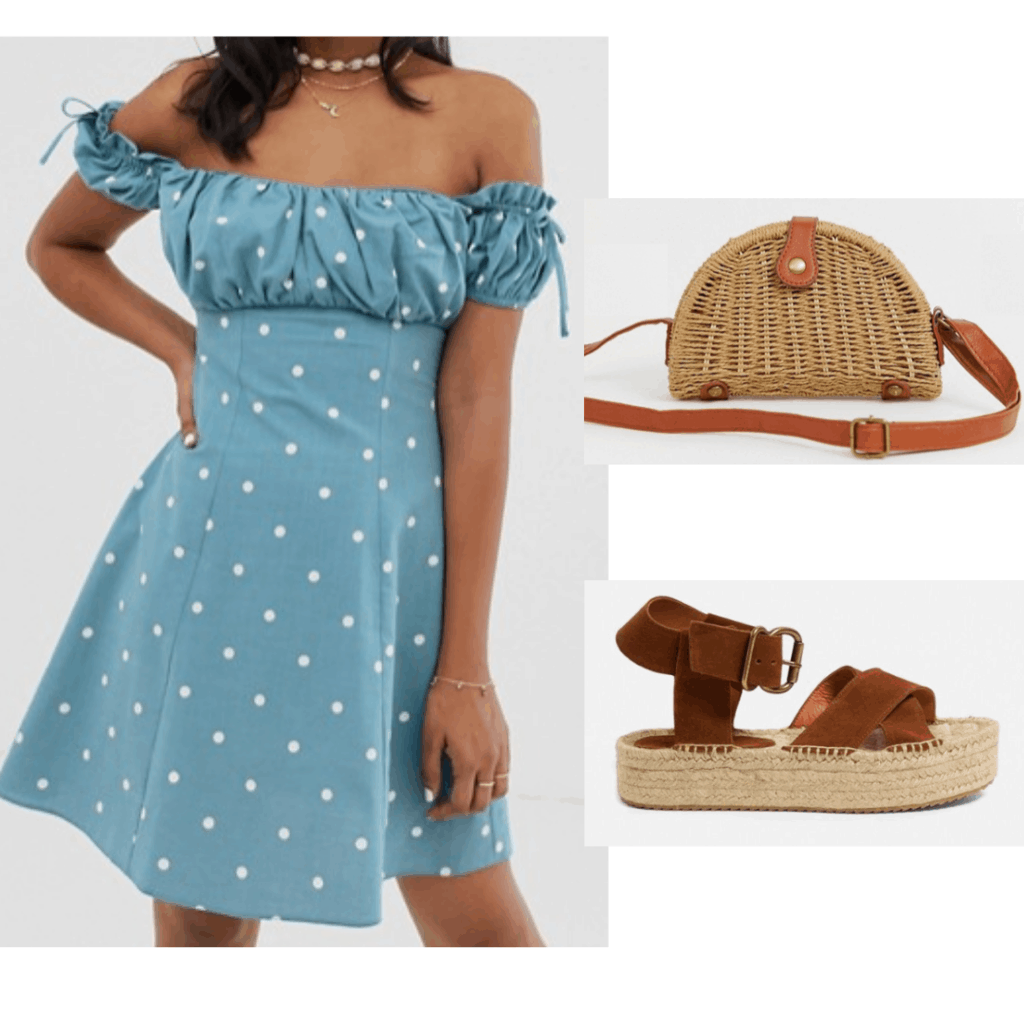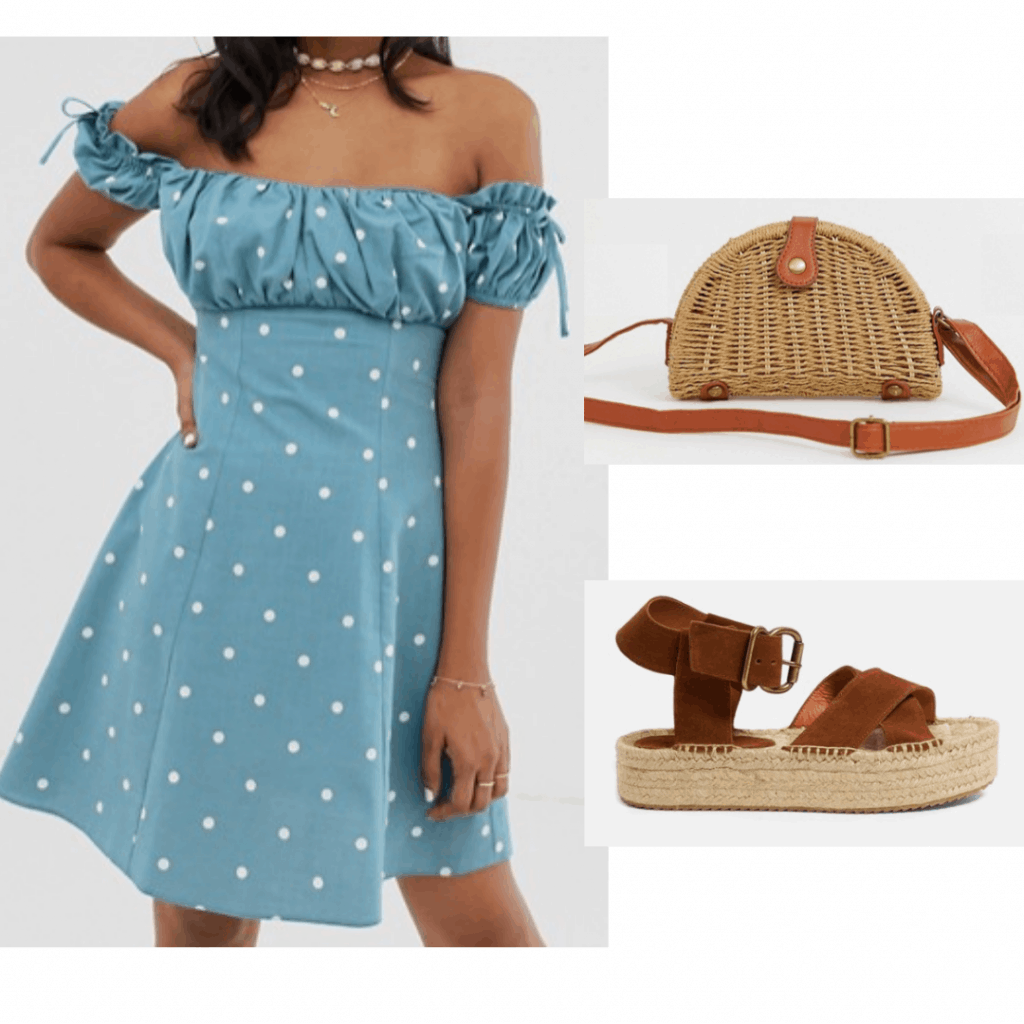 Products: Dress – ASOS, Shoes – Urban Outfitters, Purse – ASOS
Whenever I go on vacation, I always love to bring a cute dress with me. It's pretty common to have a nice dinner to attend when going on vacation. And if not, a dress is always a fun and easy way to look cute while sightseeing!
I love this blue polka dotted dress. The neckline and sleeves are very girly and flirty. I think it's a super flattering design and I would to wear this while basking in the tropical weather.
For accessories, I added brown pieces that are super summery. The platform sandals add height and make the dress stand out. The bag matches the sandals perfectly and the weaved design is great for the summer.
Outfit Two: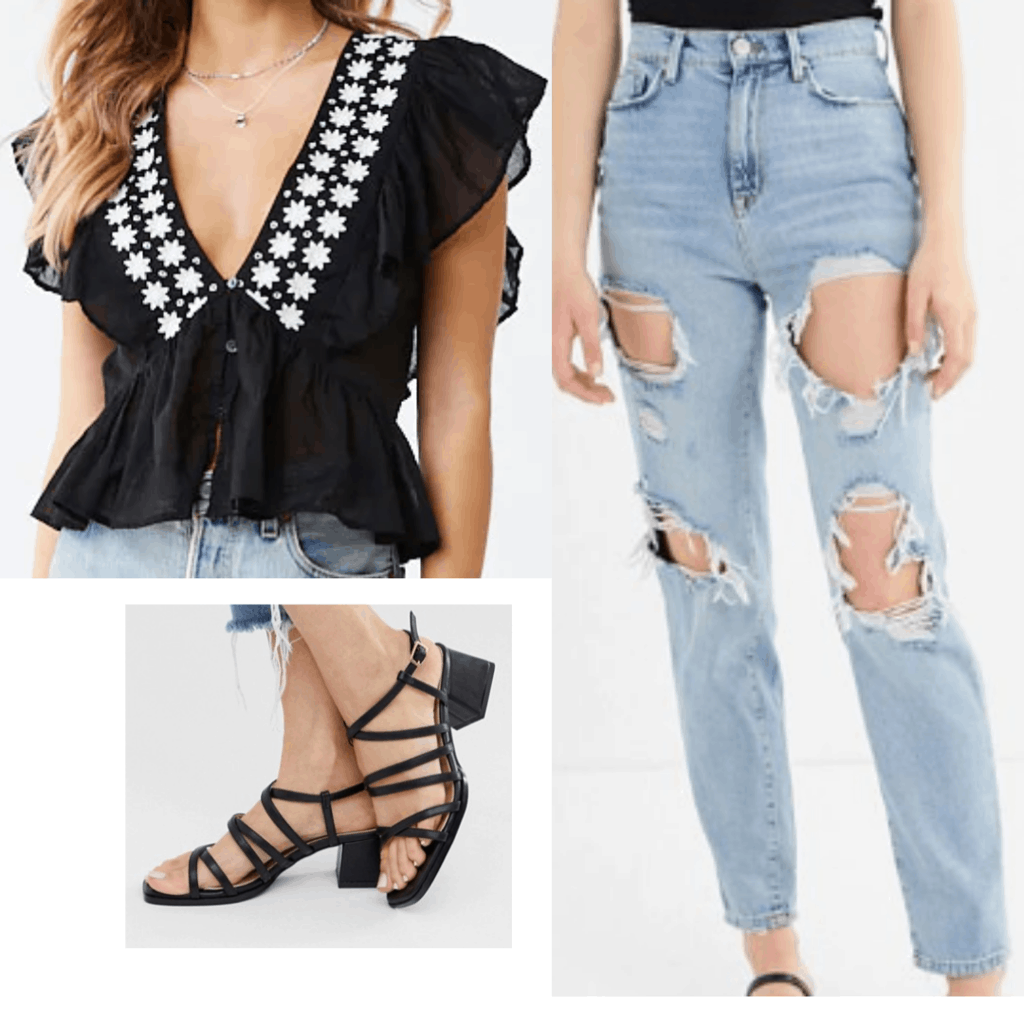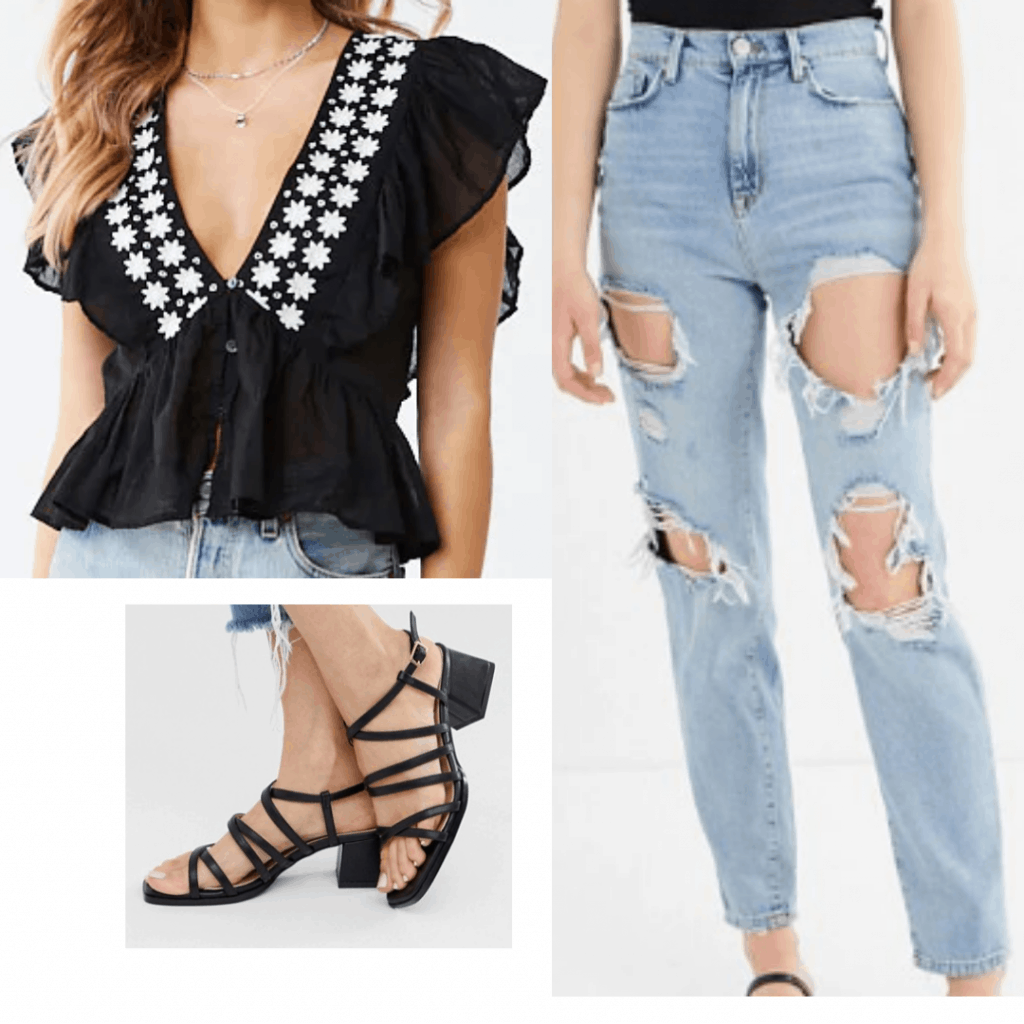 Products: Shirt – Forever 21, Jeans – Urban Outfitters, Shoes – ASOS
Our next summer vacation outfit is a cute shirt and jeans combo. Depending on the weather, you could wear shorts or a skirt with this option.
I really love this shirt. The white flower detail is super cute! I think the ruffled style of this shirt is super stylish and would look cute on so many people.
I chose to pair black sandals with this outfit because they match with the shirt. Since black is such a versatile color, these sandals could definitely be used again.
Outfit Three: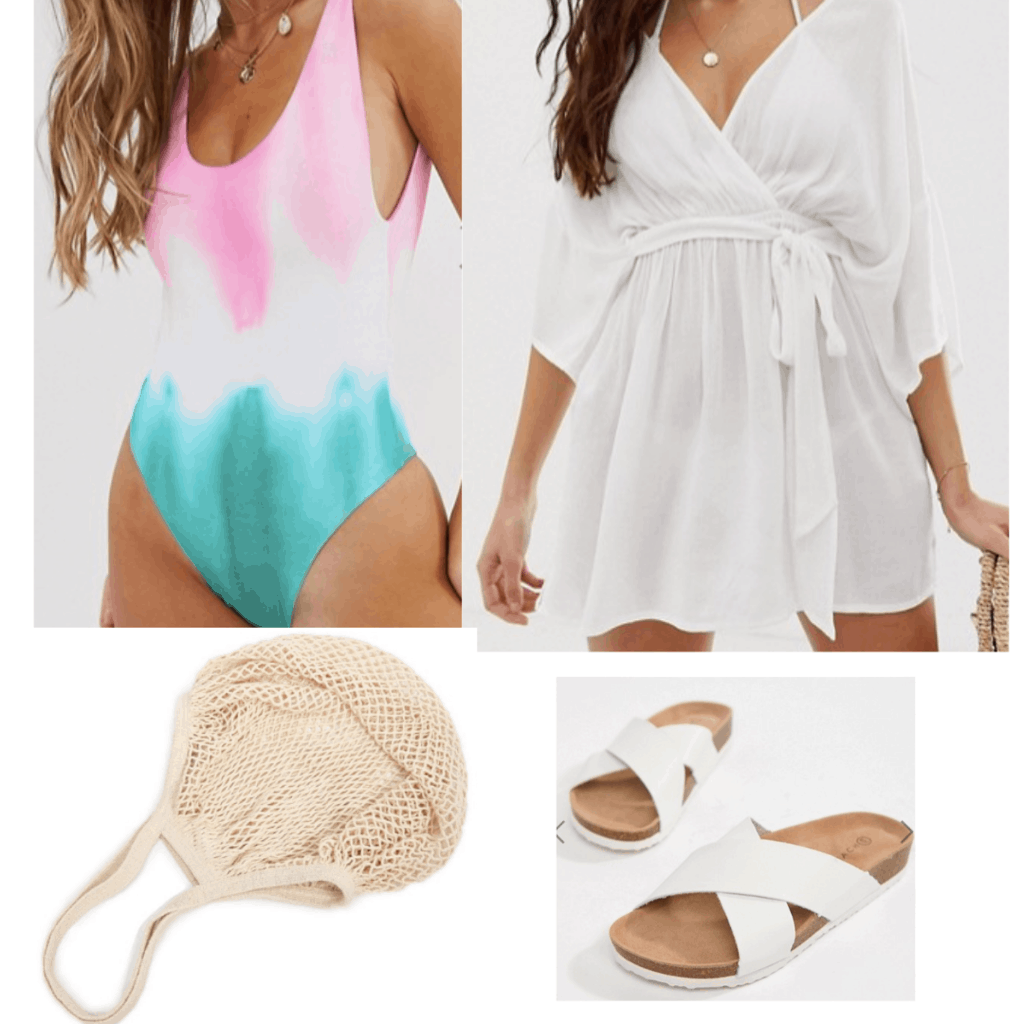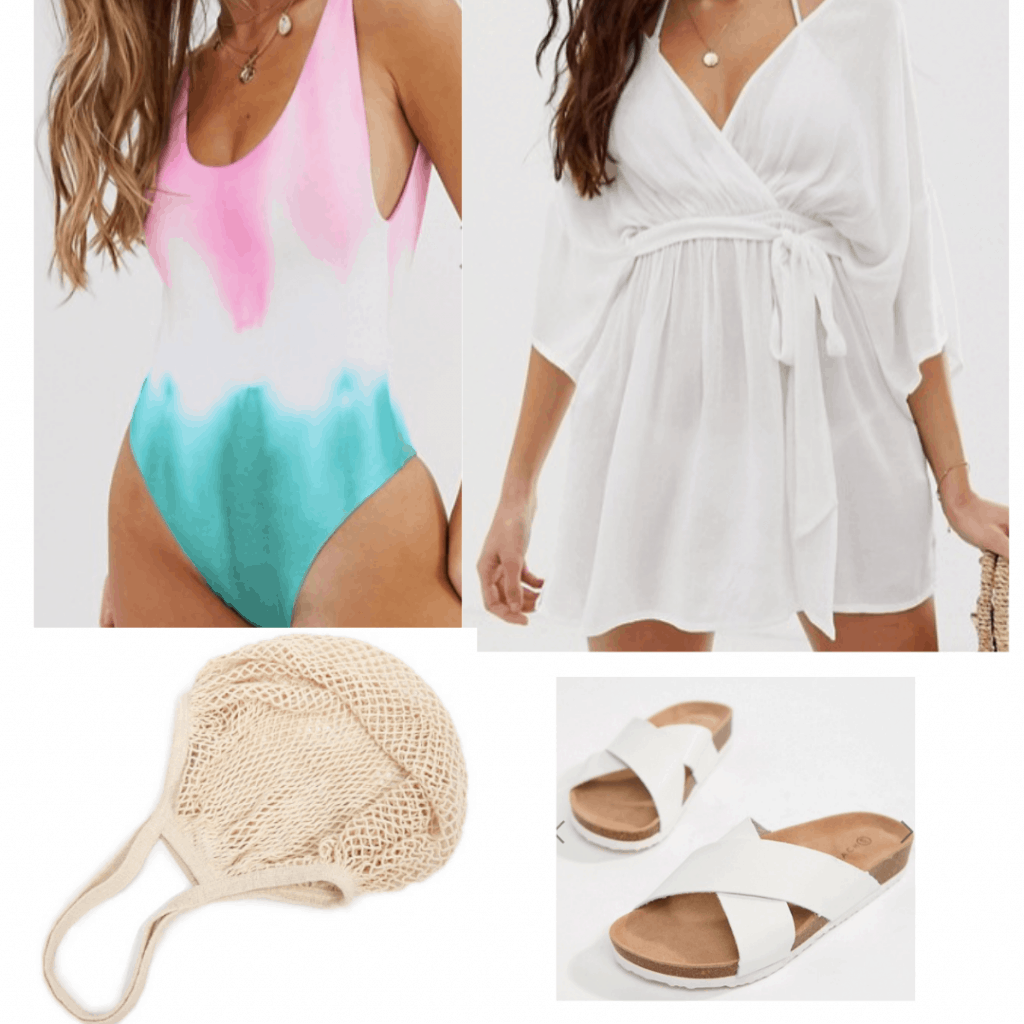 Products: Swimsuit – ASOS, Cover-up – ASOS, Bag – Forever 21, Shoes – ASOS
What's a vacation without a swimsuit option?
My next favorite thing about tropical vacations is being able to wear super cute swimsuits!!
For this outfit, I found a tie-dye swimsuit which totally ~ties~ in the recent tie-dye trend. I love the colors on this piece! It's definitely a swimsuit I would buy.
Because a swimsuit needs a little more pieces of clothing to be considered an outfit, I decided to pair a simple wrap cover up and white sandals.
Would you wear any of these summer vacation outfits on your next vacation?
Are you going anywhere fun this summer? If not, would you rock any of these summer vacation outfits at home? Let me know in the comments below!