There are so many fashion designers out there right now, and it can be tough to sort through them all.
There's a designer for everyone out there – some cater to the older "ladies who lunch" crowd, while others would be best suited to dress your mom or grandmother. But one thing's for sure – not all designers make clothes for young people! So which designers should you pay attention to if you're a fashion foward teen or twenty-something?
Here's a handy guide to my top 10 must-watch designers for young people. First let me say that they aren't necessarily "young designers" (although many are), they're just designers who appeal to a younger audience. There's also no ranking here – the designers are listed in alphabetical order because I love them all equally!
All of the designers listed have something unique to offer, and I think you'll agree that they're all inspiring in different ways. Hopefully there's something for everyone here.
*Photos courtesy of the always-amazing Style.com.
Alexander McQueen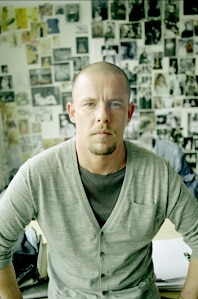 Always on the cutting edge, Alexander McQueen is an example of a designer that not everyone will "get", but we all have to appreciate from an artistic perspective. His collections are examples of pure theatrics and artistry – truly architecture in clothing form.
Alexander Wang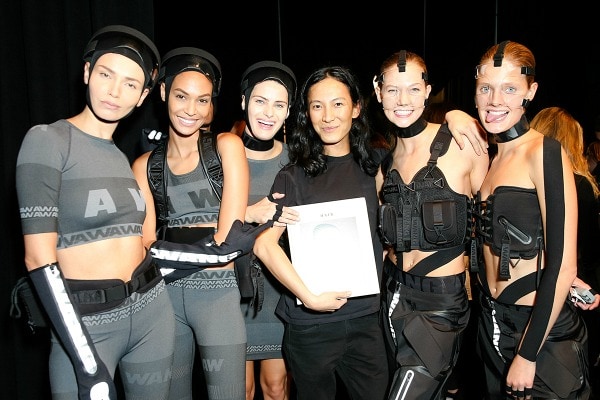 Alexander Wang is probably my favorite designer on this list – if I could wear only one designer's clothing every day, it would definitely be his. Every piece he designs is impeccably simple, but still edgy and fashion-forward. Alexander Wang's work is proof that simple clothes don't have to be boring, and that the beauty of clothing is in the details.
Balenciaga
I chose Balenciaga for this list because it's one of the most modern and envelope-pushing fashion houses out there today. It's been around since 1919, but has been transformed into a modern brand under creative director and fashion genius Nicolas Ghesquiere. Expect to be taken to another world when you check out a Balenciaga show. Maybe it's not the most wearable fashion house, but it's certainly one of the most inspiring, something we can all appreciate.
Betsey Johnson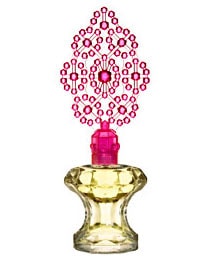 How could I write about young, fun, fashion designers and not mention Betsey Johnson? She's been rocking the fashion world with her exuberant, funky, and over-the-top styles for years now, and she's got legions of loyal fans all over the world! Betsey's clothes are always fun, sexy, and colorful, but they're also really wearable and somewhat affordable as far as designer clothes go. What's not to love?
Chloé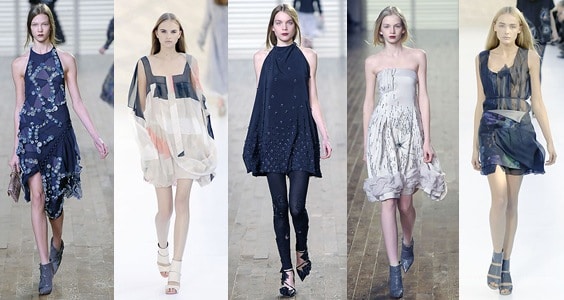 Chloé is a brand that's made for a true girly girl – tons of chiffon, floaty dresses, and incredible shoes & accessories! Chloé has been around since 1952, but has experienced a huge resurgence in popularity over the past 10 years. The brand is responsible for the cult-classic Paddington bag that was such a huge hit a few years ago. The bag's "it girl" status helped Chloé gain thousands of new fans and launched it as a popular fashion house among young people.
Erin Fetherston
I have to say – Erin is another one of my favorites on this list! She's another example of a young designer who's already become a huge force in the fashion industry with her girly and romantic clothes. Erin's style is fierce yet understated with a hint of cute – I can definitely picture Blair from Gossip Girl for example wearing most of her stuff. Celebrities have picked up on Erin's fabulousity as well – Zooey Deschanel and Kirsten Dunst are huge fans.
Luella Bartley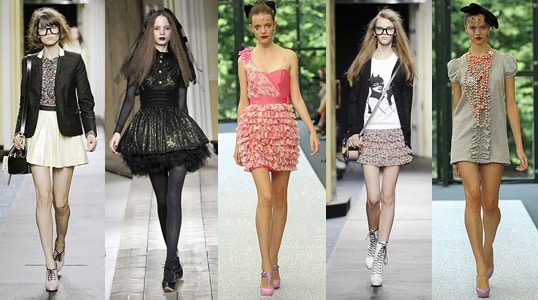 I fell in love with London's Luella Bartley about a year and a half ago and have faithfully followed her designs ever since. Her stuff is always very young, modern, and for the most part completely wearable. Luella's looks are perfect for a younger demographic – after all, mini skirts, punk rock jackets, and comic book tees don't work so well on most women over 35!
Marc Jacobs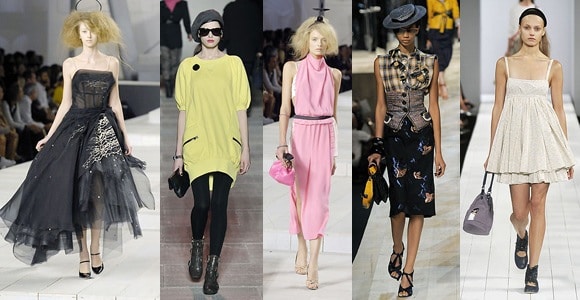 What list of fashion designers for young people would be complete without Marc Jacobs? He's got millions of fans, is always on the cutting edge of what's chic, and designs with young people in mind. While his main Marc Jacobs line is undeniably fabulous, the mass-market Marc by Marc Jacobs line is more suited to young fashionistas both in style and price. No matter which one of his lines is your favorite, it's tough to deny that Marc is a serious fashion force among young people.
Proenza Schouler
If you've never seen Proenza Schouler's designs, you don't know what you're missing! Designers Lazaro Hernandez and Jack McCollough met as Parsons students a few years ago and won the CFDA's Perry Ellis Award for new talent in 2003. From there, the two went on to form Proenza Schouler, a brand that's already on par with some of the best fashion houses in the world. Proenza Schouler's look is young, minimalist, and a little bit mod. Their pieces are impeccably tailored and have incredible details. It's a really sophisticated line that's young at the same time.
Stella McCartney
Laid-back and effortless are two words I'd use to describe Stella McCartney's signature look. Her clothes are always relaxed yet still so chic and luxe looking. She also mixes in a little bit of rock & roll which gives her clothes a youthful edge. My favorite thing about Stella's line, though, is that she doesn't use any animal products at all in her clothes. Even her shoes are made of plant products – no leather in sight!
Honorable Mentions
Here are some designers who didn't quite make my list, but they're certainly worth checking out as well.

Chanel – Such a classic fashion house – of course I couldn't leave Chanel completely off the list! It goes without saying that Chanel is a brand worth watching. After all, it's got time on it's side: 100 years old and chic the entire time? Even better, Chanel has the amazingness that is Karl Lagerfeld.

Gucci – The "Gucci girl" is young, sexy, modern, and bold. While Gucci is an older fashion house in comparison to Proenza for example, it still caters to a younger demographic. If sexy's your thing, Gucci is perfect for you.

Dior – John Galliano is always envelope-pushing and inspiring – that's reason enough to pay attention to Dior. You never know what you might see from him next.

Calvin Klein – You might not think of Calvin Klein as a young brand, and in many ways it's not. But I'd like to argue that Calvin is perfect for the girl who appreciates minimalism and wants to look more grown-up and chic. I'm personally a huge fan of designer Francisco Costa so I'm always checking out Calvin Klein's looks to see what he comes up with.
Your Thoughts?
You've seen my picks for the must-watch designers for young people – now I want to hear yours.
I'm sure I left some people off this list, so I'd like to know who you'd add! Which designers make amazing clothes that you'd love to wear every day? Who makes the looks that inspire you? Leave a comment and discuss.