Even though I'm incredibly relieved it's summer after the long semester that just ended, I sometimes wonder what to do with all the time I now have. I work during the day, but in the evenings and on weekends I have to remind myself that there's no homework to be reaching for.
Even if you're taking summer classes, your workload is probably lighter than normal. If you're wondering how to fill this extra time productively, consider trying out one of these DIY decor projects! You can spice up your living space without spending a fortune.
Murphy Bar via Brit & Co.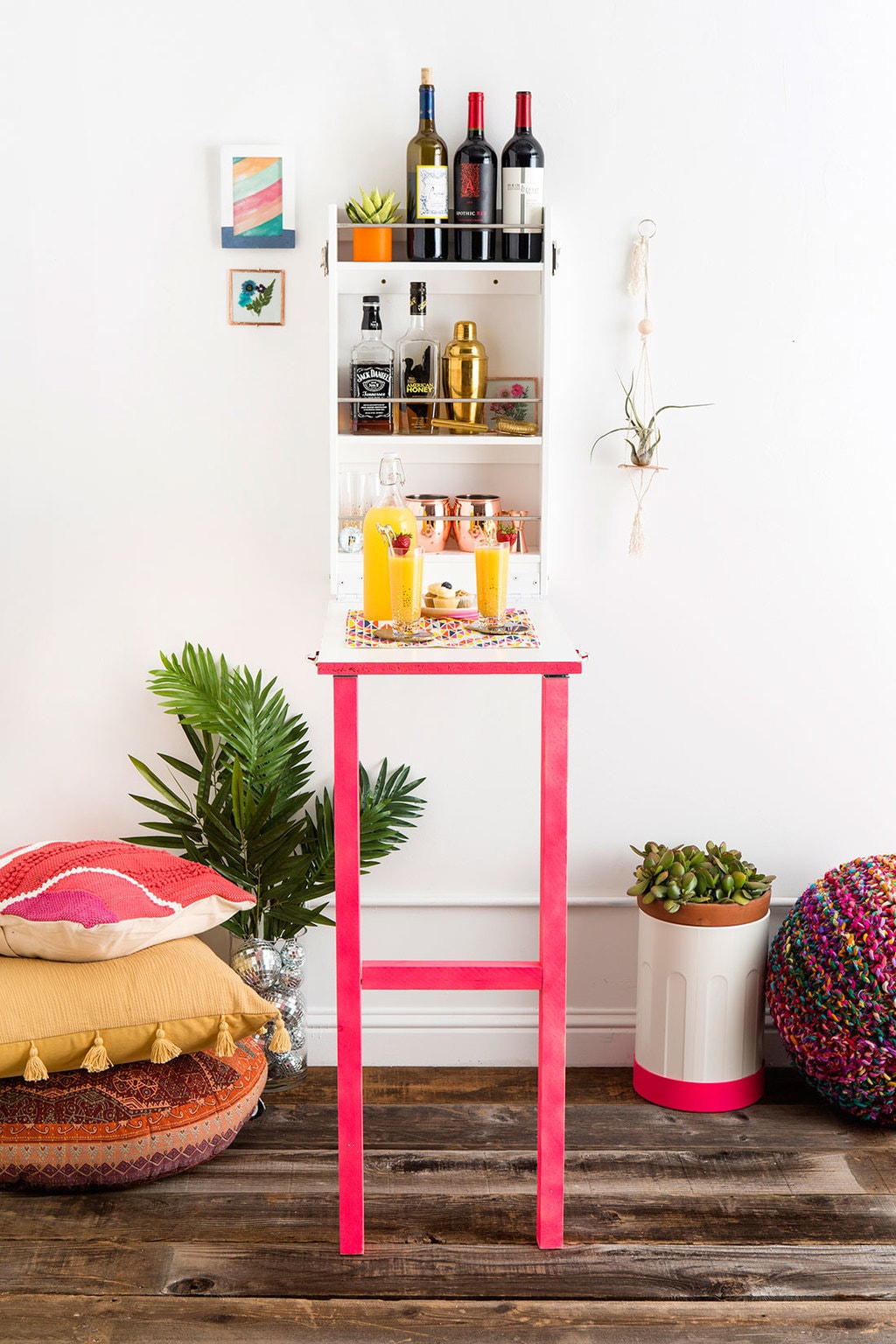 I'm starting you off with the most difficult project – but look at this; it's worth it! This Brit & Co project is a lot more technical than the others, so if you don't want to head down to Home Depot and learn how to screw things together, I'd suggest skipping this one.
BUT, if you're up to the challenge, this is a rewarding project that looks so dang cute. This murphy bar table folds up, which makes it the perfect addition if you're worried about taking up too much space. Pull it out at parties and impress your guests with the most precious bar in town. (It can be used as a coffee station or just cute storage if you're not of legal drinking age!)
Modern Art via A Beautiful Mess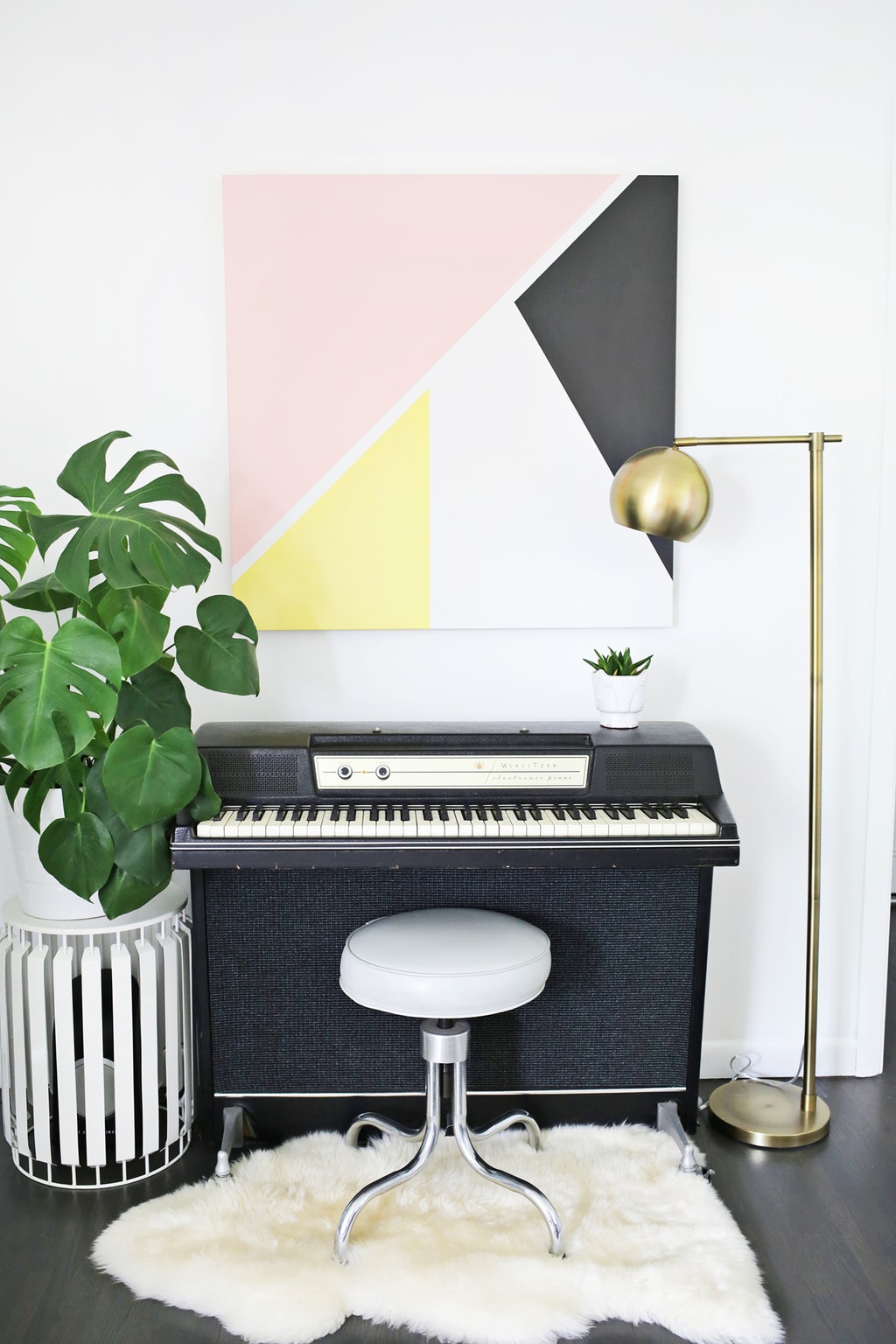 It's been done a hundred times. But this DIY modern art from A Beautiful Mess is just too easy and sleek to pass up. All you need is a canvas, painter's tape, and paint! You can choose the colors (if you're feeling a bit more bright this summer go ahead and move away from the pastels) and the shapes. The best part is that if you mess up, you can always paint over it with white!
Labels via The Creativity Exchange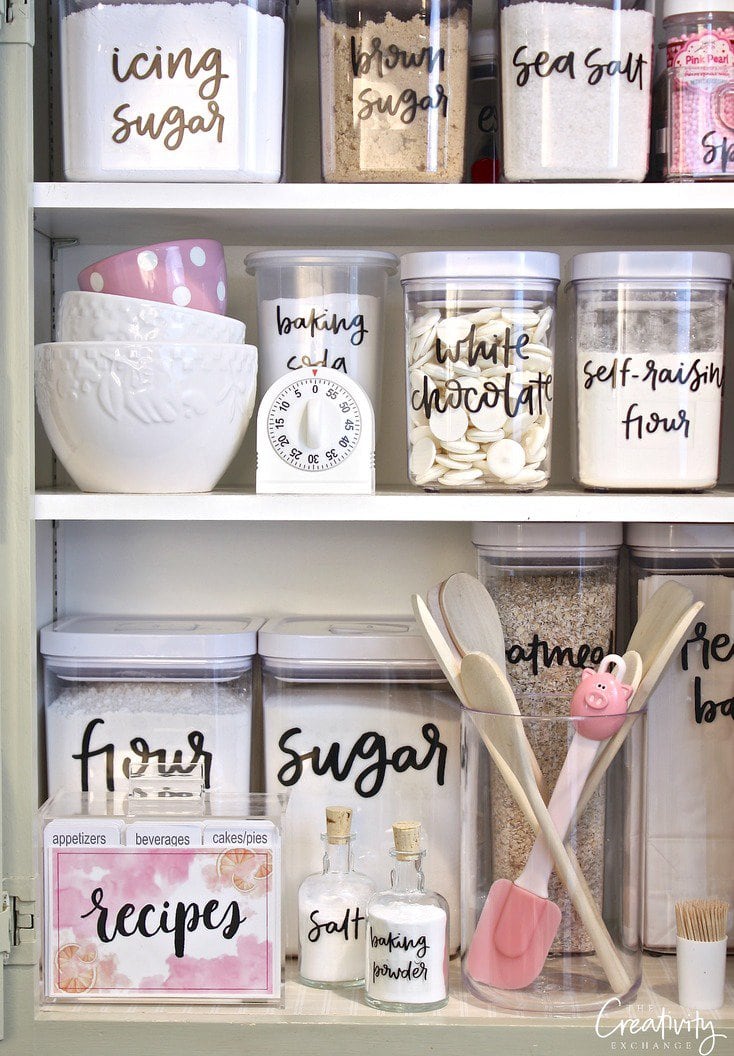 The Creativity Exchange has free printable storage labels that I wouldn't classify as your traditional DIY. It's a bit more complicated than simply hitting "print" on your computer, but once you get it, you can instantly transform your pantry into something AMAZING. The only thing you need are clear sticker sheets and a good printer.
Make sure to read through the printing instructions–it's easy to end up with low-quality prints that detract from your kitchen rather than add. If done right, however, you'll have fresh new labels to put on any unmarked jars and containers.
Pineapple Centerpieces via Sugar & Cloth
In the spirit of summer, I thought I'd share a seasonal centerpiece DIY that is great if you're hosting a party, or even if you just want some flair on your table.
Sugar & Cloth had the genius idea to take those cheap Hawaiian leis that are always being used in the summer and hot glue the flowers to a pineapple. The result is a fruit that's so cheesy it's adorable. You can mix and match with sizes (though you may not find much pineapple variety) and flower colors. These make great centerpieces if you're throwing a pool party or even a BBQ. You could even make one for some temporary tropical bedroom decor.
What do you think?
Do you plan to make any of these DIY projects this summer? Are there any others that you would recommend for others? Share your favorites in the comments!