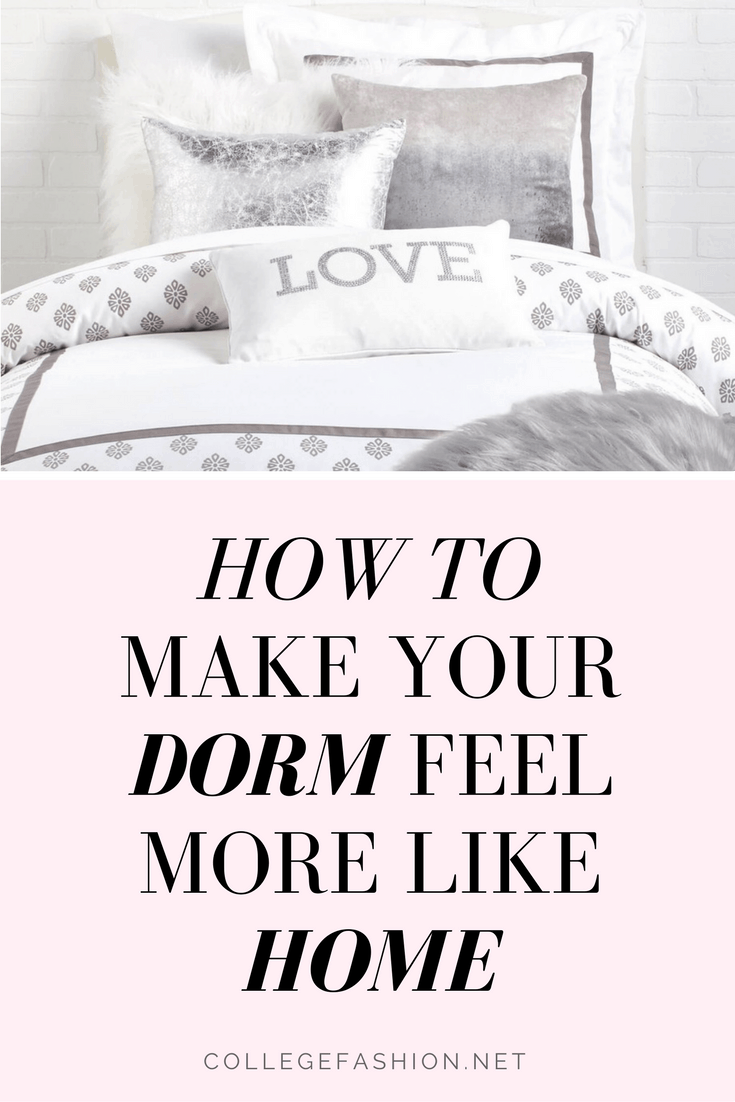 Decorating your dorm room may sometimes feel like a waste of time. You're provided the essential furniture and it seems almost impossible to make that wooden desk, matching chair, dresser and bed look any better than it does.
I get it.
But before you swear off making the effort, think about how important a role that room is going to play in your college experience.
Think about all the nights when you're going to host your classmates for a study session, invite your new hallmates in for a little pre-party fun, or maybe just enjoy a quiet, relaxing place to relieve the stress of your courses.
I can assure you that you won't be your most comfortable in a room with bare walls, fluorescent lighting, and standard-issue furniture.
Now, I realize that we are a bit into the school year, but these tips and a trip to Target is all you need to dress up your drab dorm room. And trust me, some of my best college memories are of me and my friends taking trips to Target and buying stuff we absolutely didn't need. It'll be fun!
Tip #1: Create mood lighting
The hideous fluorescent lighting in most dorm rooms isn't exactly ideal but it's a simple fix.
Consider buying a couple of lamps (the tall ones are best because they give off the most light and take up the least space) and maybe some string lights to improve the lacking lighting situation.
Tip #2: Add a touch of home
It's perfectly normal to feel a little homesick when you first go off to college: it's a completely new environment away from one you've been living in comfortably for 18 years (in some cases).
Of course it's going to feel weird at first!
A great solution for homesickness is to have mementos from home displayed in a cute way to remind you of the ones you love whenever you get a bout of homesickness.
I started a gallery wall of pictures and inspirational quotes my very first semester and have put it together every year; it makes me smile every time I look at it and honestly it got me through some pretty rough times my freshman year.
Tip #3: Focus on the spots where you'll spend the most time
While a nicely decorated bathroom is always nice, think about how much time you'll really be spending in there before you put all your efforts into picking out a matching shower curtain, rug and toilet seat cover.
If you spend most of your time in your bed or at your desk studying , focus on making those spots the best they can be.
Also consider creating a nice little study nook in case you get tired of studying at your desk. I spent $30 on a beanbag before my second semester freshman year and honestly I can say it was the best purchase I made. Plus, it provides additional seating if you have guests over.
Tip #4: Choose a color palette
Of course, you're stuff doesn't have to perfectly coordinated to where you have the exact same print on your bedspread as on your curtains as your rug and your shower curtain; I know mine certainly isn't. But if you choose a color palette, it will make it so much easier making decisions and weeding out the excess.
So at this stage, you might have quite the combination of colors mixed together in your dorm room. And maybe it looks great! But if you find that all the colors throws you off a little, maybe consider picking just 3 or 4 and sticking with those in all your decor for a more relaxing space.
Tip #5: Add some additional seating
Remember that study session you had in your room while you were cramming for an exam the next day, and speaking of cramming, everyone was forced to sit on the uncomfortable (and probably dirty) floor?
Maybe consider adding additional seating.
This certainly doesn't need to be your #1 priority by any means but maybe consider getting a futon for when friends come to sleep over or a bean bag chair for when you and your BFF are marathoning The Bachelor. This makes a huge difference in the comfort level of your room!
So there you have it!
Did you find these tips helpful? Do you have additional tips that made your dorm room feel a little homier? Share them below!