I'm all about jazzing up a dorm room to make it reflect my personal style, and there are plenty of options out there for personalizing almost every part of your college home. From bedspreads to tapestries to colorful rugs, every room accessory is an opportunity to make a personal statement.
However, one place where customization is a bit lacking is the pillow category. I think the pillow gets a little neglected because it's often plain white and hidden under a topsheet, but with my help you can turn your pillow into prime real estate for personalization.
I thought it would be a fun idea to put the lyrics to Beyoncé's "***Flawless" on my pillow, because who doesn't wanna wake up feeling like Sasha Fierce? I feel like it will give me a little confidence boost every time I "wake up like this."
Follow my quick and easy steps to put your favorite song lyrics (or quote or anything else) on your pillowcase.
Materials: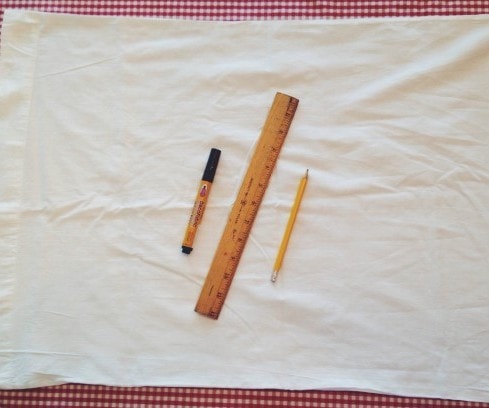 Here's what you'll need:
Blank pillowcase
Fabric marker
Ruler
Pencil
Steps: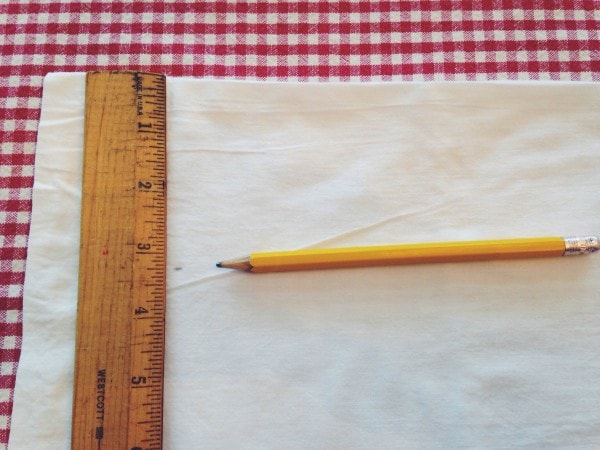 1. Decide what song lyrics you're going to put on the pillow, then decide how big you want the words to be. For "***Flawless," I wanted about 30 words on my pillow, and I figured about 5 words per line, and 6 lines for the pillow.
2. Use a ruler to mark the pillow with straight lines where you want your words to fall. I made each line about 3″ wide, because my pillow was about 18″ long. (18″/6 lines = 3″ per line)
3. Write out the lyrics in pencil first so you can erase any mistakes. If you're not comfortable with your own handwriting or script, you can print out stencils online to make it easier.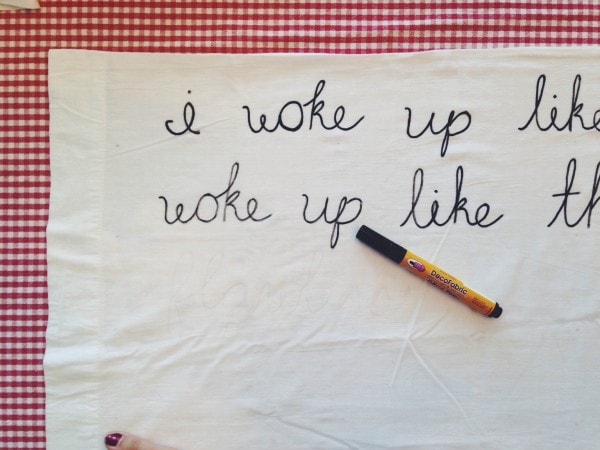 4. Start tracing over your pencil writing with the fabric marker. Go slowly and evenly!
5. When you're done tracing, allow the ink to dry and erase any unsightly pencil marks.
The Finished Project: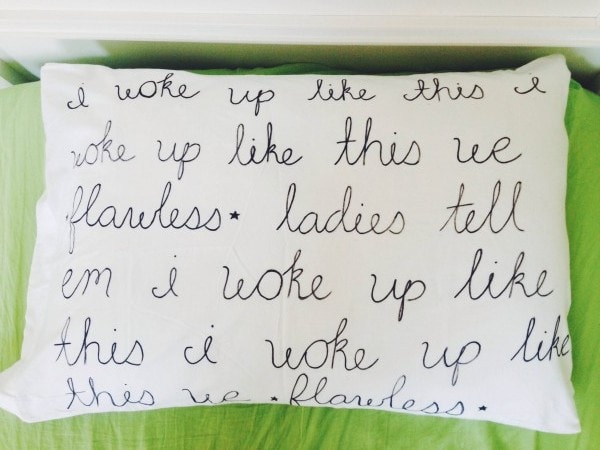 See, I told you it was easy. Put your pillowcase back on your pillow and enjoy! The good thing about fabric marker is it will survive many washes, but turn your pillowcase inside out when you wash it just to be sure it lasts as long as possible.
Here's another pillowcase I made, with lyrics from "Golden Slumbers"(get it?) by the Beatles, that has been through the wash a few times: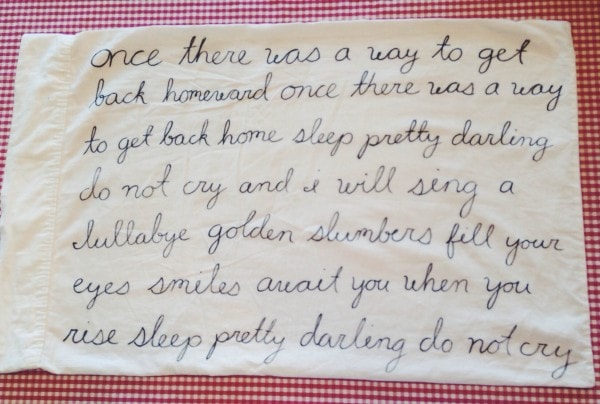 As you can see, it's held up pretty well.
Your thoughts?
What do you think about this quick DIY project to personalize your pillowcase? What lyrics would you put on yours? Let me know in the comments!