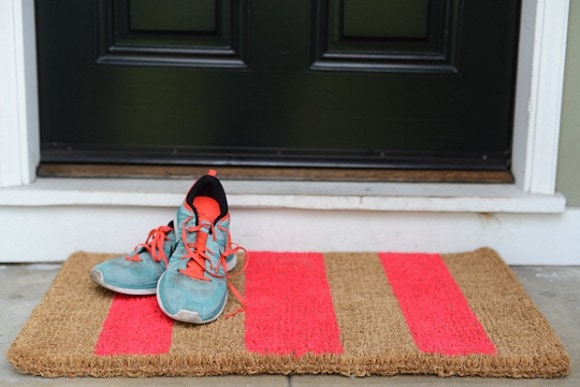 There are some weeks where I struggle a lot with my creative spark. This week was one of them. Not only did I have two problem sets and a midterm, but the rain keeps coming down on Boston like there's no tomorrow. Spending all that time holed up in a library studying can really stifle the artistic spirit.
As I was coming back from a particularly long study session one night and slogging my wet rain boots down the corridor to my room, I realized something — I don't have a doormat. This has become a bit of a problem lately, due to the elements that come back into my room with me (read: salty, dirty puddles everywhere) after a long day at classes.
Sometimes, a mundane need is just the little bit of spark necessary to rekindle creative thinking. While I was considering what type of doormat I'd get for the hallway of my room, I figured I might as well personalize it, and the ideas started flowing. This craft doesn't take much prep time, but it does require spray paint, which you have to be over 21 to purchase at craft stores in certain states.
Partially because of this (and partially because I just turned 21 a few weeks ago!) I decided on a short, sassy phrase for my doormat: "come back with wine." Every good hostess demands a little bit from their guests, right?
Read on to learn how to create your own customized doormat:
Materials: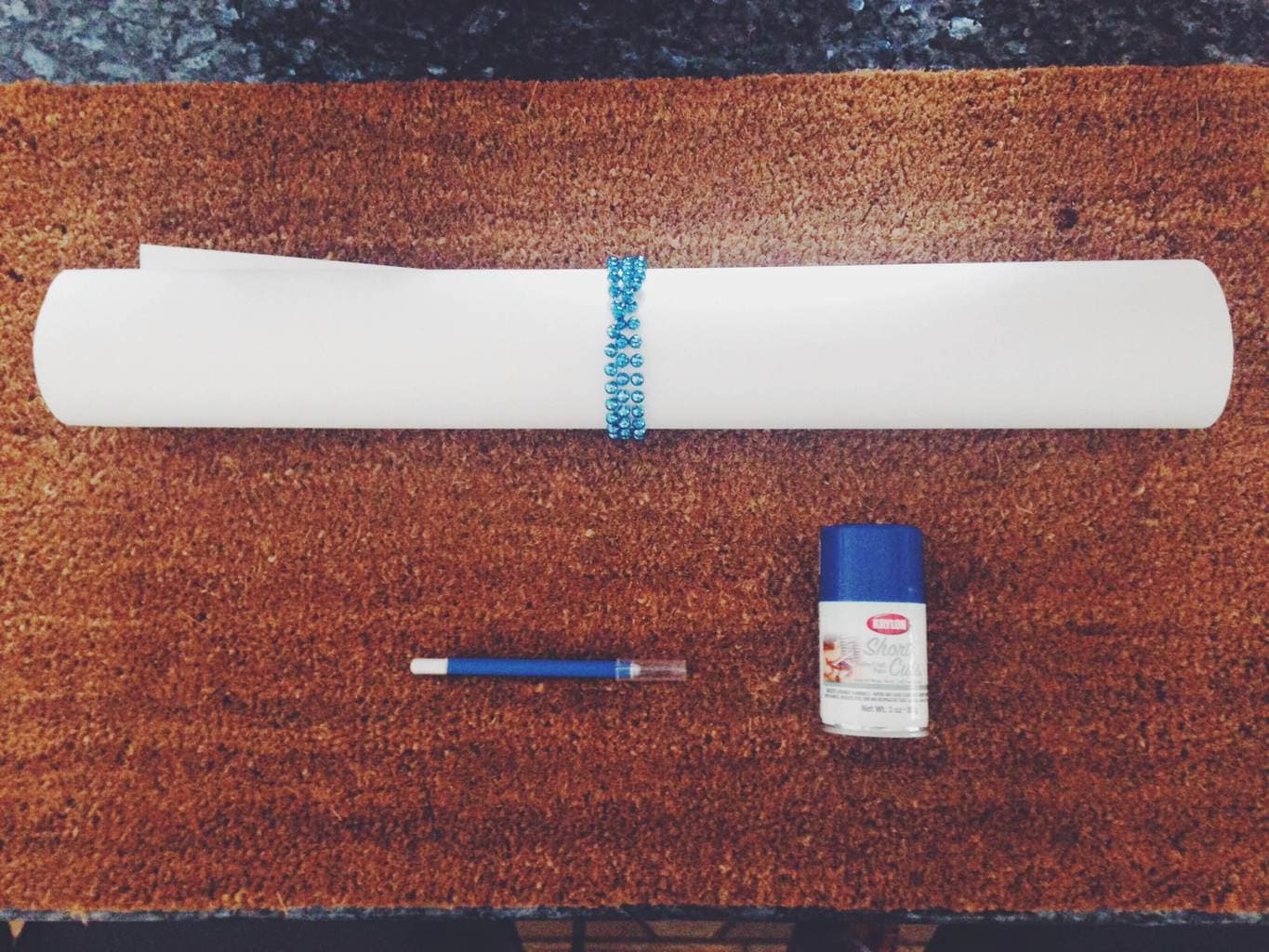 How-to: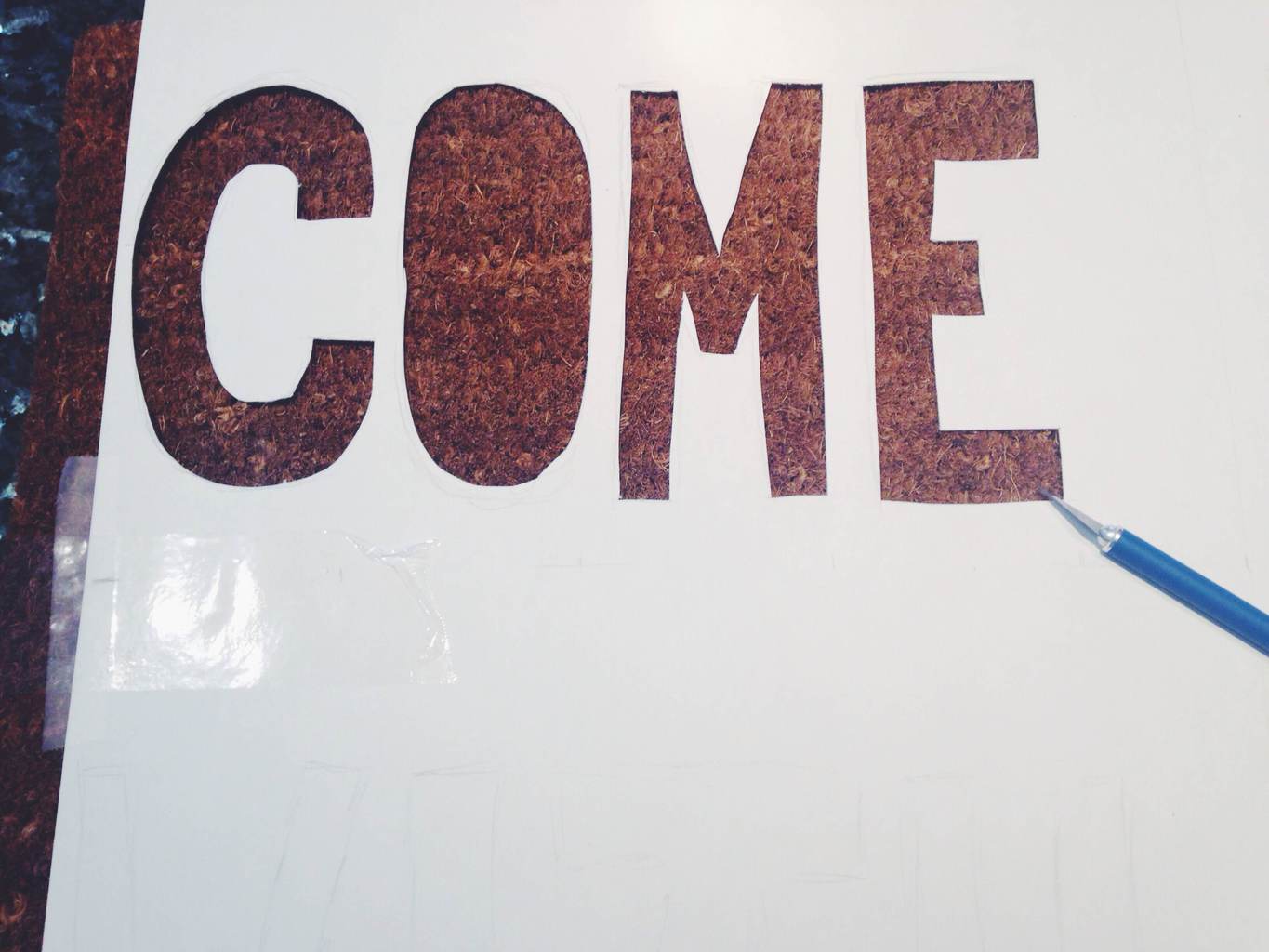 Decide which phrase you will use, then trace it out in block letters onto the blank poster board.
Next, use your X-Acto knife to carefully cut out the letters from the poster board. Try to create clean, straight lines. Take your time with this step!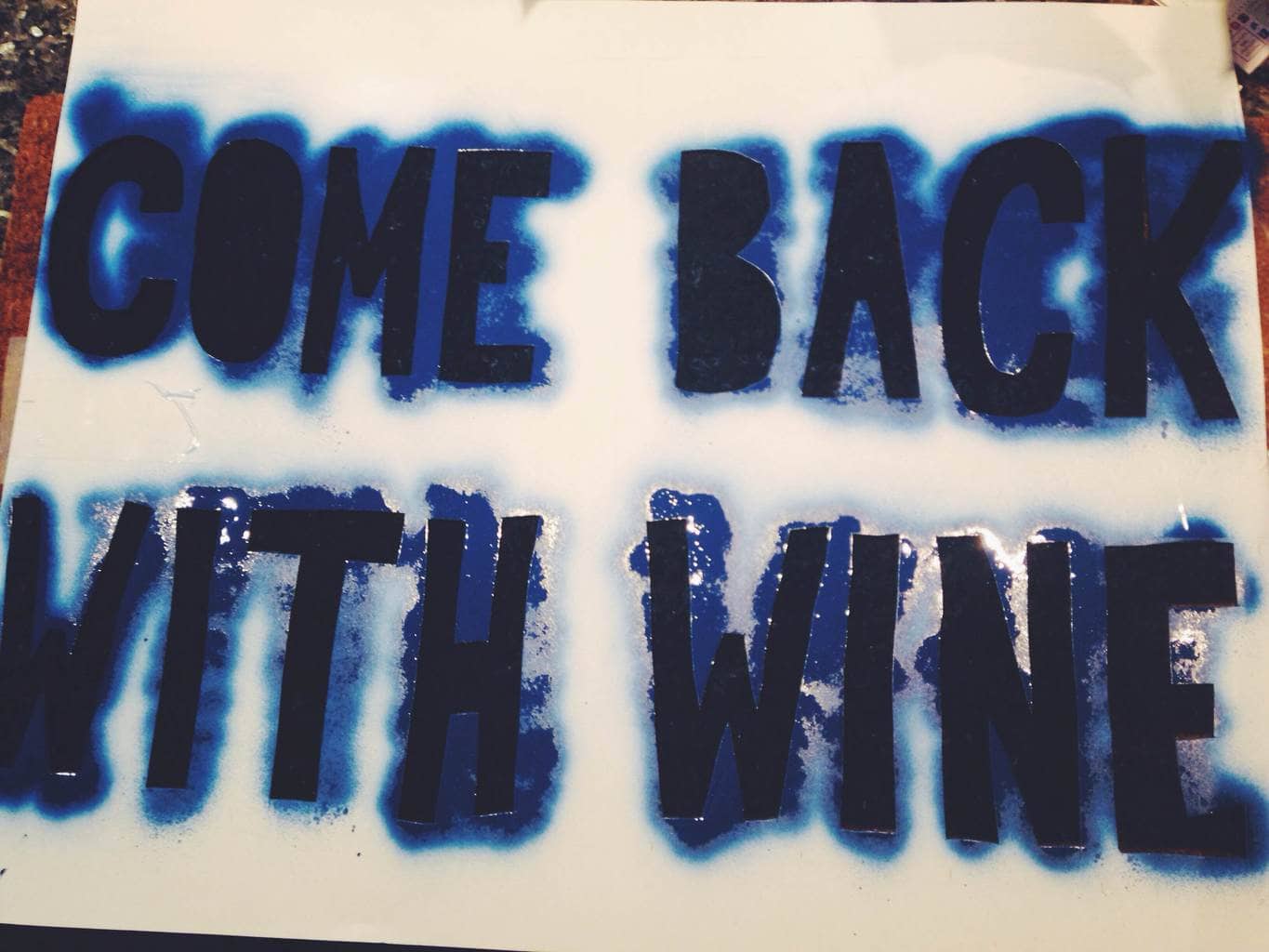 Take the mat outside. Lay the poster board template flat on the mat, then tape the poster board down.
Spray away! Remember to do this in a very well-ventilated area, and spray with even, horizontal strokes.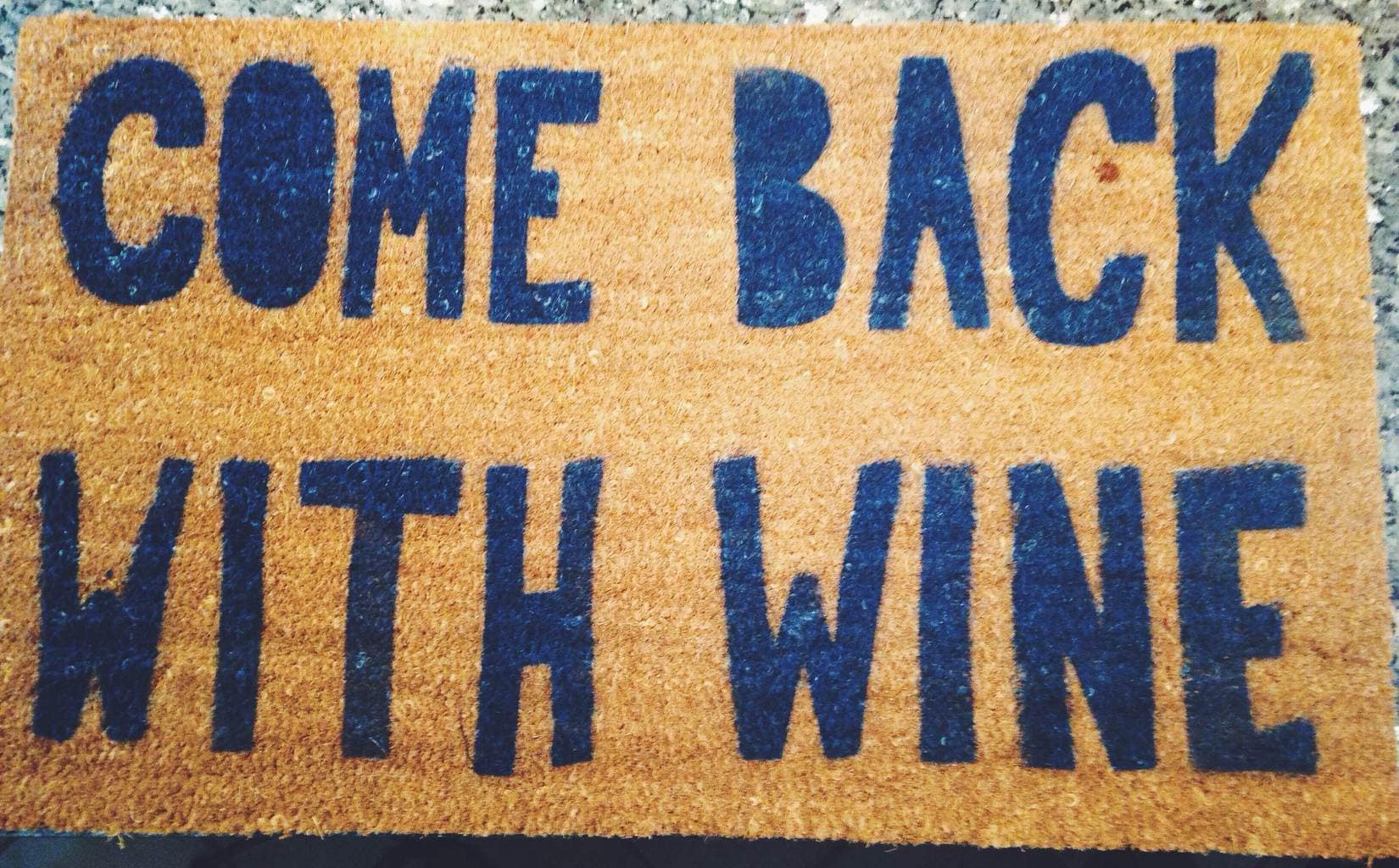 Leave the mat outside for at least 2-3 hours, or until it dries completely.
Voilà! You're done. This is a cute way to bring a little life to your hallway, and let visitors know what they're in for before entering your home ;). It's a fun way to add some personality to your doorway, and a convenient place to wipe your shoes after a long trek across campus.
Will you be trying out this DIY project?
What phrase will you use to personalize your doormat? What other DIY dorm decor projects would you like to see? Let me know what you think in the comments!