This post may contain affiliate links, which means we may receive a commission if you purchase through our links. Please
read our full disclosure here
.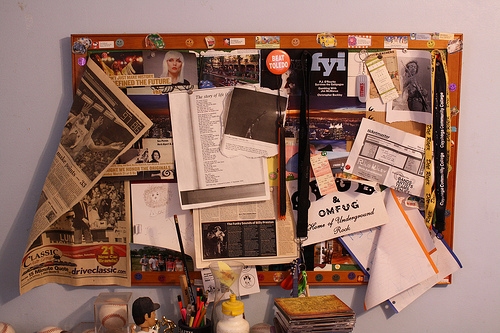 As college fashionistas on limited budgets, making our dorm rooms or apartments stand out without breaking the bank is a task most of us balk at. The decor we can afford seems to all be cut from the same cloth, and it's always uncomfortable when you visit a friend's room and see the exact same Target comforter or Audrey Hepburn poster you've got in yours. What's a girl to do?
Luckily, with a little creativity and a trip to your nearby craft store or college bookstore, unique (and cheap) dorm decor ideas are virtually everywhere! Move over, pre-packaged furnishings, DIY is exploding in popularity, making it easier than ever to create a space for yourself that truly reflects your personality while keeping you organized.
Below, I'll describe some creative alternatives to your standard dorm room fare, encompassing everything from repurposed ordinary household tools to exciting new spins on routine dorm elements. Let's go get inspired!
Sick of your plain old bulletin board?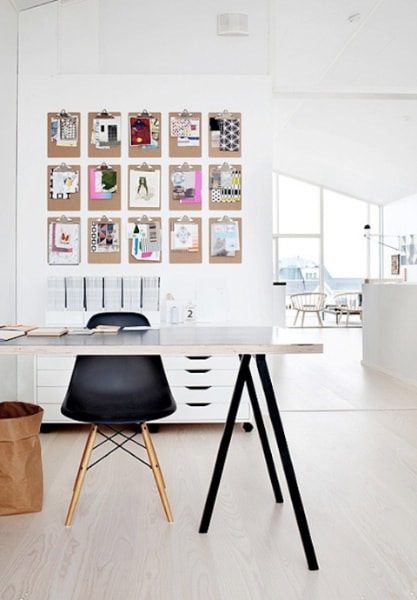 Who needs a cork bulletin board when you can mount clipboards onto your wall, as seen above? This is such a chic and inexpensive idea that looks fantastic in small spaces, because it draws the eye upward and is so versatile. Try using clipboards in different colors, or organizing your clipped pieces of paper and theming each clipboard. Buy them at any local office supply store, or order them in bulk for much less at wholesale stores.
Don't like how bulky a display board looks on your wall? Try hanging up a rectangular piece of cloth, creating a faux bulletin board for a textured and earthy feel.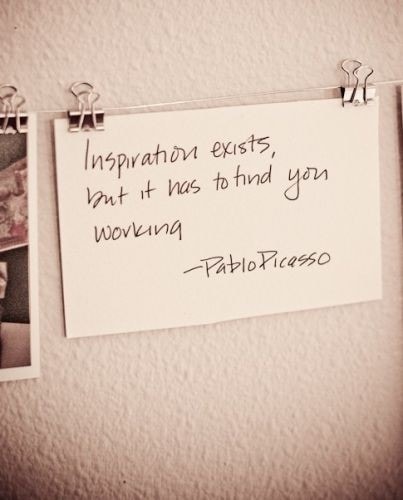 Forgo the bulletin board altogether and attach important reminders and inspirational quotes to string stretched across your wall! For an office-chic look, use binder clips or paper clips to clip the papers on, or try clothespins for an earthier feel.
Got an eye for geometry and fitting shapes together? Attach papers and mementos of a variety of shapes and colors to the wall with pushpins (if you're allowed) or Command strips. The result is a gorgeous collage that has a personality of its own!
Is your ho-hum rug or dull tile floor curbing your creativity?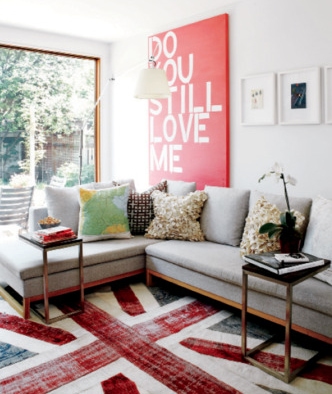 Don't be afraid to have your rug be the focal point of the room! Use a colorful tapestry like the Union Jack print featured above, or get some inexpensive cloth from your local art supply store and cut it to fit.
Want to be eco-friendly and add a modern feel to your decor? Try a bamboo mat for an easily cleaned and fresh twist on flooring. It's also easily rolled up and stored for when you need the use of an uncovered floor, and can be readily adhered to the ground.
Is your wall decor stereotypical and uninspiring?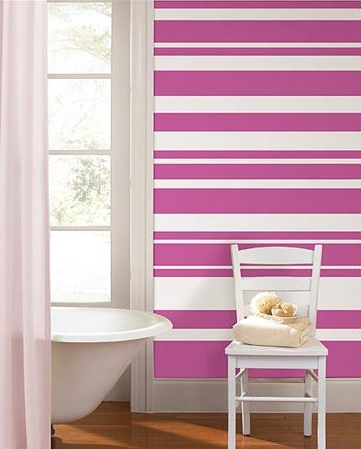 Don't worry about blank, boring off-white walls — with a pack of removable wall decals like Wall Pops, your dorm can have "wallpaper" in no time! My personal favorite is the Pebble hue: The gentle beige is wonderful for understated sophistication. Use these decals horizontally around the perimeter of your room, or build upwards to create vertical stripes.
An oldie but goodie: Use clear contact paper to make chevron stripes on your wall! Alternatively, use colored contact paper for a pop of color.
Hang up a section of wallpaper longer than your room is tall with a rod and some ribbon for an Asian-inspired, sleek and edgy alternative to bare walls!
What do you think?
Were you inspired by these tips? Have you got any creative uses for ordinary household things? What do you think the most cliché dorm furnishings are? Let us know with a comment!