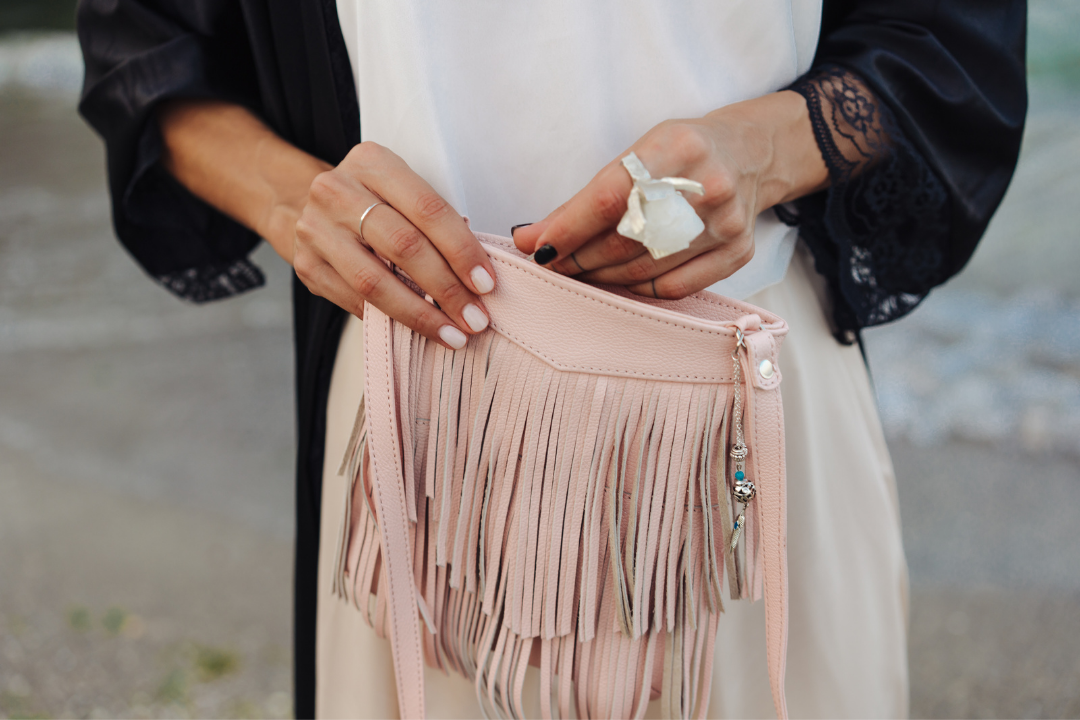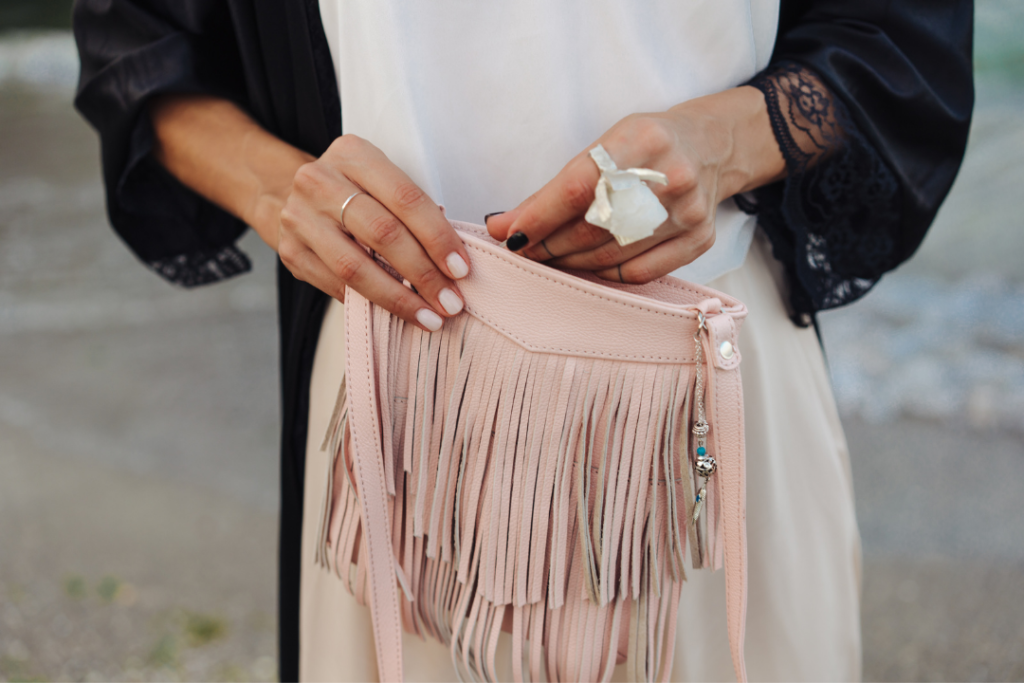 I don't know about you guys, but I'm a huge sucker for all those "What's In My Bag" posts and websites. I love seeing what knick-knacks people carry around with them. It's such an interesting insight into someone's personality, don't you think? In the words of my girl Carrie Bradshaw, "It's just a little bag, but we feel naked in public without it."
So, I thought I'd indulge myself (and you all) by giving you a peek into my purse! And let's be honest, it was a much needed excuse to finally clean out my bag…
Below, you'll find what I am currently carrying around in my handbag. Enjoy!
What's In My Bag?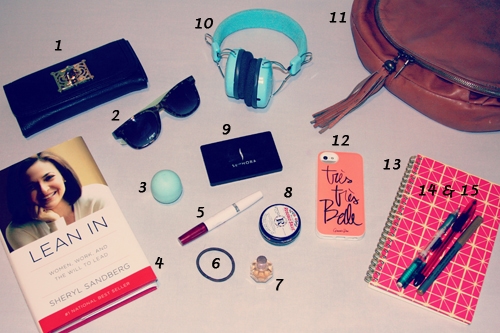 Wallet: I bought this wallet at Target this past winter, and I absolutely love it. It's the perfect size, plus it looks way more expensive then it actually is.
Suglasses: These adorable sunnies are from Forever 21, and they have the perfect pop of mint green.
EOS Lip Balm: I adore all EOS lip balms, but the sweet mint version is my favorite flavor (and color!).
Lean In by Sheryl Sandberg: I'm currently reading this book, and I can't put it down. Sandberg is so relatable and inspiring. Even though I'm still in college and some of it doesn't apply to me, this book is a must-read for women of all ages.
Maybelline Superstay 24 Hour Lipgloss: This shade is called All Day Cherry, and I apply it whenever I go out or when I want to amp up my minimal daytime makeup. It really does last forever, too!
Goody Ouchless Elastics: I can't go anywhere without a few extra hair ties!
Viktor & Rolf Flowerbomb Perfume Mini: I recently received this mini perfume sample at Sephora and I love it. The floral scent is heavenly and ideal for summer.
Rosebud Salve: This stuff has been around since 1892 for a reason. The light rose smell is lovely and you can put it on your lips, dry skin, or even your cheeks for some subtle color. I've had this tin for six months and there's still a bunch left.
Sephora Mirror Compact: My friend recently gave me a Sephora gift card which comes with this cute little mirror compact. So handy!
Amplitone Headphones: My brother gave me these beauties for my birthday and I'm obsessed. They're my favorite color and the vintage style is to die for.
Brown Leather Cross-Body Bag: I bought this purse when I was in Paris last summer, and I've pretty much been carrying it around with me since. Since it's real leather, it was a bit of a splurge, but it's roomy enough to hold everything I need. Plus it reminds me of all the amazing memories I had on my trip to Europe!
Garance Doré iPhone 5 Case: Speaking of all things French, this charming phone case had me the moment I saw it online. It's from Rifle Paper Co.'s exclusive Garance Doré collection. (Which is totally worth checking out, by the way.)
Pink Journal: This journal is from my guilty pleasure – the Target dollar section. I use it to jot down random thoughts throughout the day.
Paper Mate Clear Point Mechanical Pencil: These are my absolute favorite pencils. In fact, I've been using them since sixth grade!
Pentel RSVP Ballpoint Pen: I recently found this pen floating around in my desk and started using it again. If you're left-handed like me, try these out! They dry really quickly, so your writing won't smudge.
Love any of the items I featured from my bag? Check out this set I put together inspired by the contents of my purse! The sources are listed below: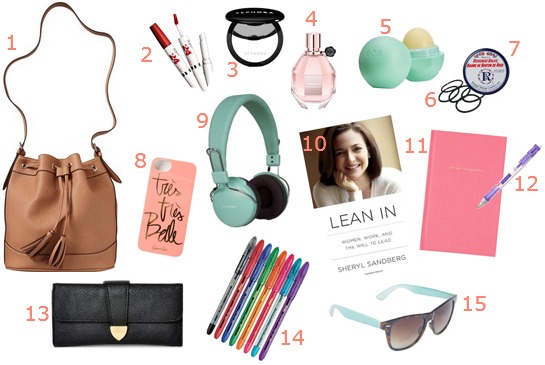 1. Purse, 2. Lipgloss, 3. Compact, 4. Perfume, 5. EOS Lip Balm, 6. Hair Elastics, 7. Rosebud Salve, 8. Phone Case, 9. Headphones, 10. Book, 11. Journal, 12. Pencil, 13. Wallet, 14. Pens, 15. Sunglasses
What's In Your Bag?
What items do you have in your bag right now?What are your must-haves in your purse? What bag are you using at the moment? Sound off below, I'd love to hear!