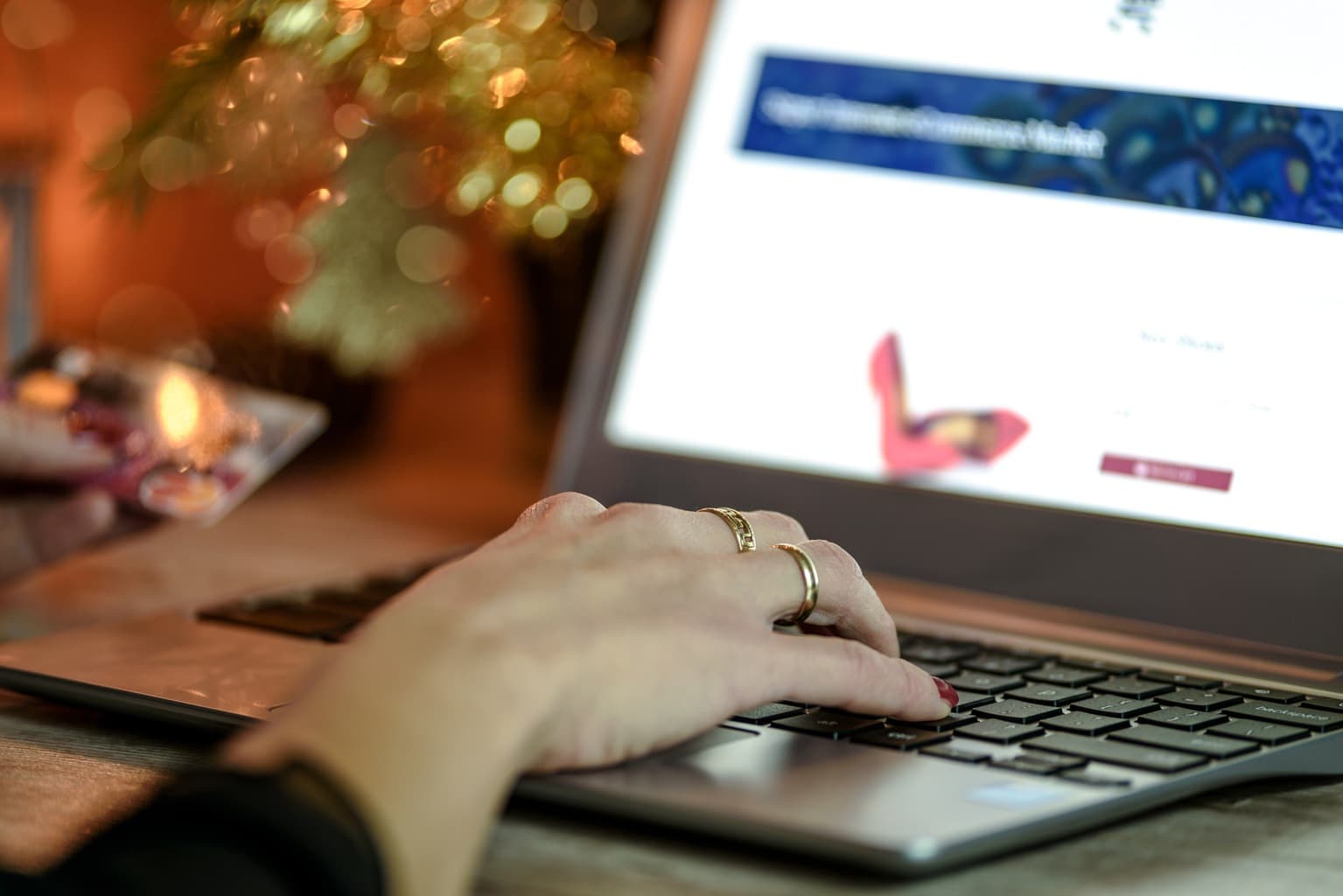 I know, we all took a short break for Thanksgiving, but now it's time to get back to our regularly scheduled obsessing-over-Christmas, right? WRONG!
The day after Thanksgiving is, arguably, just as important as Thanksgiving itself. I mean, somebody has to eat all those leftovers. Here are my top three recommendations for how to spend this momentous occasion!
Option 1: Black Friday Shopping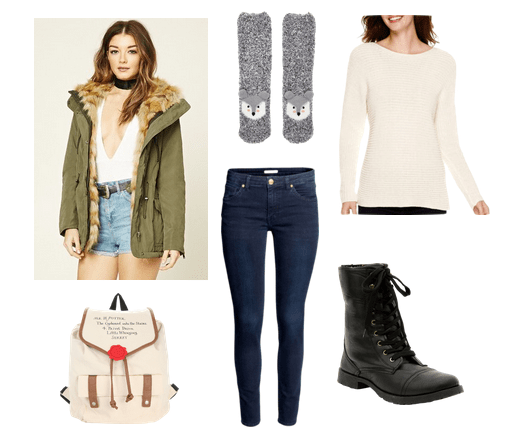 Products: Jacket, Backpack, Socks, Jeans, Sweater, Boots
If you recognize that the risk of broken limbs is worth the chance of getting a reasonably discounted TV, you're probably already Black Friday shopping even as you read this, camped outside a Walmart with two thousand of your closest, angriest friends. I've got mad respect for you… but will definitely NOT be joining in. (I prefer to shop online Black Friday sales, where you don't have to leave the house or put on real pants or talk to people.) However, if this is your sort of thing, then this outfit is the perfect choice to keep you warm and safe(-ish).
Pair a neutral sweater with simple dark wash jeans (this will help you blend in and look non-threatening, and is also a good solid base for any half-off clothes you might need to try on), then slip on your coziest socks (these have fox faces on them! So precious!) and your most aggressive boots. You know, just in case. Staying warm yet fashionable will be easy in a fur-lined army green jacket, and your hands will be free for shopping (and fighting) if you store all your necessities in a cute backpack like this Harry Potter letter-inspired one.
If need some help scoring Black Friday deals (I'm sure you're already a pro), check out our list of fashion and beauty sales and deals. For other shopping categories, I like blackfriday.com.
Option 2: Eat All Your Leftovers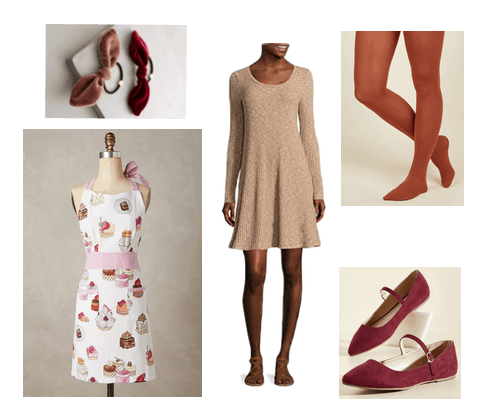 Products: Hair Ties, Apron, Dress, Tights, Shoes
Don't give up after one food coma! One of my favorite things to do after Thanksgiving is make sure that my food baby has a food baby. After all, very few things are better than leftovers.
To look extra cute while reheating all your refrigerated carbs, stick to a seasonally-appropriate fall palette with rust-colored tights, wine Mary Janes, and a taupe dress (this one conveniently comes with a silhouette that will hide how much food you've inhaled). Don't forget to protect your outfit from stains with a cute apron, then tie your hair back with a color-coordinating ponytail holder.
If you like to pretend you're more of a cooking connoisseur (or just watch way too much Chopped), like me, check out FoodNetwork or Country Living, both of which have great roundups on what to do to "elevate" your leftovers.
Option 3: Binge-Watch Gilmore Girls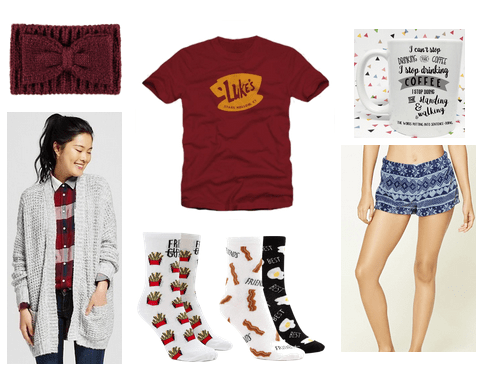 Products: Head Wrap, Cardigan, T-Shirt, "Fries Before Guys" Socks, Eggs and Bacon Socks, Coffee Mug, Pajama Shorts
I saved the best for last, obviously. Why would you even bother leaving the house today when Netflix has graced us with such a nice early Christmas present? Gilmore Girls: A Year in the Life is now fully available for streaming, so grab your favorite coffee mug and park yourself in front of your computer for six hours.
For an optimally cozy viewing experience, simply throw on a t-shirt (this Luke's Diner one is very appropriate), wintery-themed pajama shorts, and an oversized cardigan. Keep your feet and head toasty with food-themed socks that the Gilmore Girls would love and a warm cranberry head wrap. I don't know about you, but I ALWAYS get hungry watching Lorelei and Rory eating on this show, so here are some Gilmore-worthy recipes to tide you over during your marathon.
How will you be spending your Post-Thanksgiving?
Will you be doing one of the above? All three? Or something completely different? Let me know in the comments!