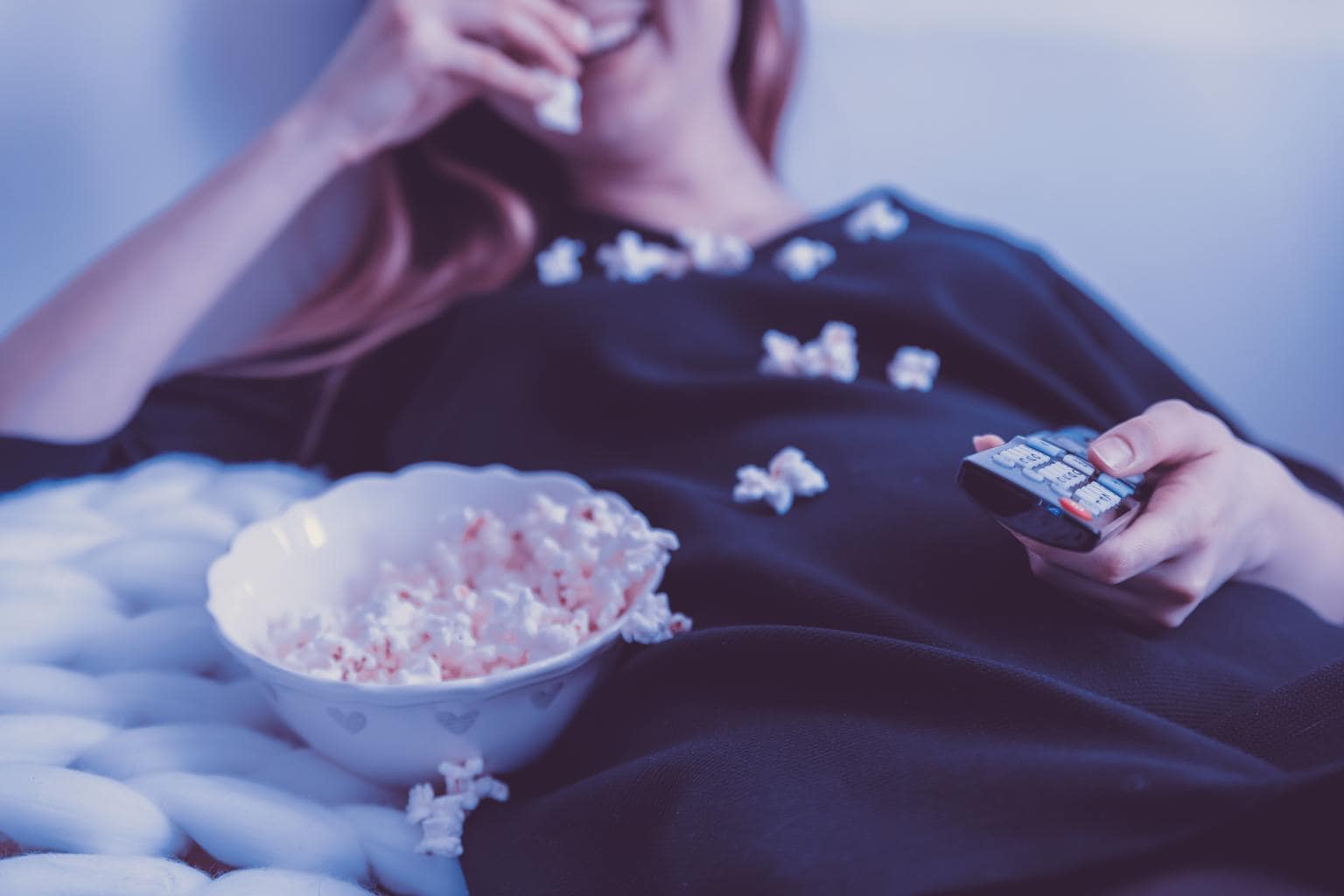 You know those days when you're stuck between starting a Netflix movie you know you'll never finish or re-watching the same one for the thousandth time? Those days are over.
There are dozens of TV shows on streaming right now that are telling authentic female-centric stories and starring incredible actresses. You have no excuse not to try a few out!
Here are a couple of my favorite shows that I think every college girl should be watching:
Comedy
The Bold Type
A mix of comedy and drama, The Bold Type perfectly shows what it's like to be a working woman in her 20s in a big city. Three best friends who work for a fashion magazine explore their career possibilities, sexualities, and personal relationships.
The best part about this show is that each leading lady's storyline focuses on her job. I love how it shows us what it's like to be a social media coordinator, a writer, and a stylist's assistant. The show puts the girls' personal ambitions at center stage and it's refreshing to watch.
Plus, the show is set at a fashion magazine which means the clothes are amazing. I get so much style and beauty inspiration from this show (along with all the great general advice).
Catch season three airing now on Freeform or on the Freeform website (where you can also stream the earlier seasons).
Action and Suspense
You
As a college woman, this show is terrifying and definitely made me want to throw away my cell phone. You has been out for a little while on Netflix, but if you haven't seen it yet, you need to.
The series stars Penn Badgley (of Gossip Girl fame) as Joe, a book-store-manager-turned-obsessive-stalker who tracks and manipulates a graduate student into falling for him. It turns into a life-or-death game of social media stalking and tracking that highlights the dangers of dating in today's social media-obsessed world while exploring the difference between romance and infatuation.
You stars a diverse cast of supporting characters that make the show even more enjoyable. Shay Mitchell's obsessive, vindictive turn as Peach Salinger is so fun to watch. And main character Beck's struggle to make ends meet as grad student while trying to become a writer is as real as it gets.
It's a must-see for all college girls, if not for the compelling cliffhangers and fast-moving plot, then for an inside look at all the red flags to avoid.
You can stream the entire first season on Netflix, and good news: it's been renewed for a second season, though there's no official release date yet.
Supergirl
I have to give credit to the CW for putting awesome female characters in their shows. Supergirl is a fun, feel-good action show that's still somehow relatable to every 20-something's day-to-day life.
My favorite parts of the first season were the scenes when Kara impressed her boss in her job as a personal assistant or struggled with her emotions of liking a co-worker. Melissa Benoist is so authentic and quirky as Kara that I'd probably watch the show even if she wasn't Supergirl.
Supergirl is a must-see for college girls because the fun superhero plot is perfect for when you need a breather from mundane nights of studying or work. Plus, it breaks apart action-packed fight sequences and a sci-fi storyline with heartfelt moments of what it's like being a girl in her early 20s.
The show is currently in its fourth season, and you can catch it Sundays on The CW or watch online from their website. You can also catch up with the earlier seasons on Netflix.
Drama
Good Trouble
A spin-off of The Fosters, Good Trouble follows two recent post-graduate girls as they navigate romance and entering the workforce. The show features a diverse cast of young professionals all struggling to make ends meet and discover who they are outside of college.
If you were a fan of The Fosters, then you'll be pleased with how well the show covers modern social issues like police brutality and workplace discrimination in relatable and interesting ways. And you'll be just as thrilled to know that so many of the cast members from the old show make guest appearances.
Good Trouble balances social commentary with drama all while creating a compelling ensemble of characters--almost everyone can relate to someone who lives at The Coterie (their community apartment building).
You can catch up on Good Trouble season one on the Freeform website. Get excited for season two which is set to premiere June 18.
Good Girls
Good Girls isn't about college life, but it's one of the most relatable and compassionate shows on TV for women of all ages. Three moms rob a grocery store to support their families and end up being reeled into a world of crime and gang violence.
The three lead actresses play incredibly flawed, vulnerable women that I guarantee will reflect at least one of the women in your life. The judgements and discriminations they face in the workplace, from public officials, and within their own families, are experiences most women can relate to.
The show offers a beautiful insight into what it's like being a working woman supporting a family and just how far strong women go to get the job done! Plus, Retta (aka Donna from Parks and Rec) steals scenes with her signature comedic style, so that's a must-see within itself.
Good Girls airs Sundays on NBC. You can watch it on the NBC website and stream the first season on Netflix.
What are your must-see TV shows for college girls?
Do you have any female-led show recommendations? Let us know!