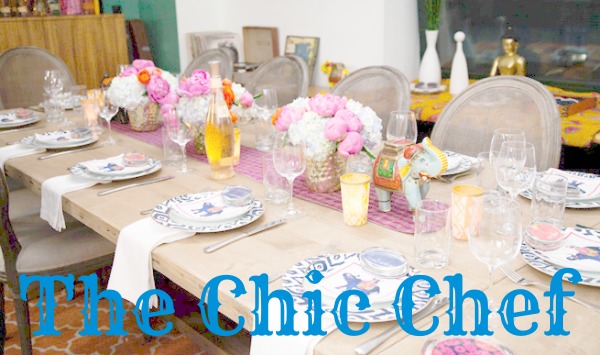 Hey Girls! Last week we covered fresh, perishable items that are staples in a college student's kitchen, and this week, we're tackling pantry and freezer staples.
For the days when you're too tired or too short on funds for a planned, fresh-cooked meal, having a few key items in your pantry can save you the grief and expense of getting take-out or wrecking your healthy diet with fast food.
That's right, there are items that will last a long time but still be nutritious. You just have to think it out and plan a bit. The good news? Unlike last week's list, most of the items on this list are very inexpensive!
After you're done reading, be sure to leave a comment and tell us what some of your must-have freezer or pantry items are. Let's get to it!
Pantry Staples
Protein Sources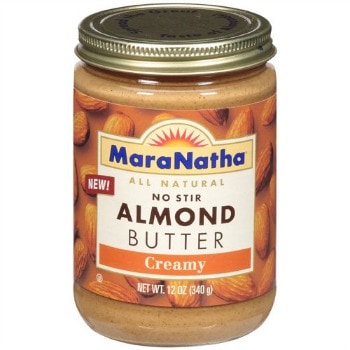 Peanut Butter – or Almond or Cashew Butter. Spread on crackers or toast for a balanced snack, add to smoothies for a rich and tasty boost, toss with salt, pepper, olive oil, and pasta for a "poor man's" Pad Thai, or eat straight off a spoon.
Canned or Pouched Tuna. Unless you hate fish. If you love fish, try canned salmon or sardines, too!
Canned Garbanzo Beans. Blend up for homemade hummus, roast for a crunchy snack, add to salads for a kick of protein, or add to soups to bulk them up.
1-2 kinds of Dried Beans. I like to keep lentils at hand since they don't require a lot of prep work, and pinto beans for the weeks when my bank account is silly low.
Starches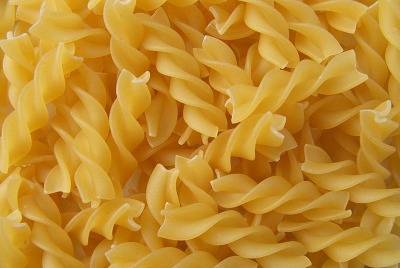 Photo Credit: Wikimedia Commons
At least 2 kinds of Pasta. One long and skinny variety (like spaghetti, linguine, or fettuccine) and one small, short style (like penne, rigatoni, fusilli, or macaroni). If you're super healthy, opt for brown rice or quinoa versions.
Quinoa. It's pricey (even at Walmart it's close to $5 a box) but is so nutritious that I always make room for it in my budget.
White and Brown Rice. They're dirt cheap and last forever, so stocking up on both isn't a bad idea.
3-4 packages of Ramen noodles. Because we're college kids! Toss spinach or an egg to the broth while cooking, and finish with a squirt of Sriracha.
Veggies, Soups, and Sauces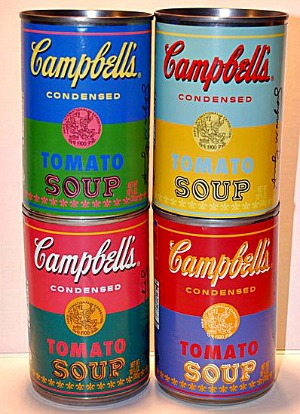 Photo Credit: Wikimedia Commons
Campbell's Tomato Soup. A classic that's served best with grilled cheese or Ritz crackers.
Cream of Mushroom Soup. Turns pretty much any frozen vegetable and meat combination into a casserole that can be served over rice.
Several cans of various Tomatoes. Tomato sauce can thicken up soups, bulk up spaghetti sauces, or serve as a base for chili. Diced tomatoes can go into casseroles or soups, be mixed with cheese for queso, or blended to turn into a sauce. Whole tomatoes, crushed tomatoes, and tomato paste all have a place in a well-stocked pantry, too.
A few of your favorite jarred or pickled veggies. My favorites are roasted red peppers and pickled okra, but sauerkraut, pickled beets, olive salad, banana peppers and Italian mixes are all good choices. After a night on the town when I'm craving a late night snack, a burst of saltiness is all I really need to quell my hunger, and pickled okra has A LOT less calories and fat than potato chips.
Chunky Spaghetti or Marinara Sauce. Add your favorite pasta and you'll have dinner in a jar.
Spices, Baking Basics, and Kitchen Essentials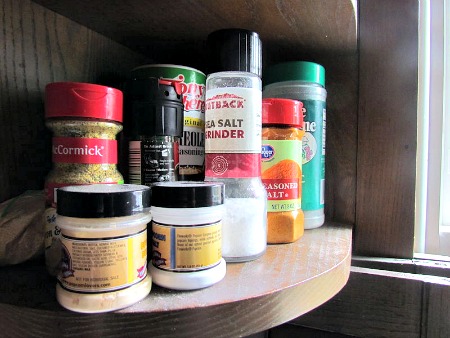 Photo Credit: Wikimedia Commons
Sugar. Brown and white to cover all of your bases.
Flour (or a gluten-free alternative). Use for baked goods, to thicken up stews and sauces, for breading on fried meats, and more.
Olive Oil. Great for flavoring veggies, meats, salads, and more. I'm not brave enough to try it, but Giada DeLaurentiis swears it tastes amazing drizzled on vanilla ice cream, too!
Vegetable Oil (or canola, corn, coconut, etc). Olive oil is too expensive and too delicate to waste on frying, stir frys, baked goods, etc. Use one of the oils mentioned above for these applications instead.
Balsamic Vinegar and Red Wine Vinegar. Balsamic is dark and strong, and red wine is light, but both are tangy and add a nice kick of acid to various dishes. Between the two of these, you should be covered for most recipes.
Chicken Bouillon (or Veggie Bouillon). Way less expensive and more compact than cartons of stock. Look for low sodium versions.
A handful of spices. You could just buy spices as you need them, but I've found that the most inexpensive way to acquire a good, basic collection of spices is to just go buy a set in the kitchenware section of Walmart or Target. The cheapest one is probably between $20-$30, but believe it or not, it's cheaper than buying them all individually. Plus, they'll all be in adorable little matching containers!
Jarred Minced Garlic. Because sometimes you need garlic, but don't want to smell like it for days.
Salt and Pepper. Obvious, I know. I go for kosher salt and a black pepper grinder.
Your favorite salad dressing. Because it makes eating veggies that much easier.
Jelly or Jam. PB&J's are the sole reason why I survived between the ages of five through eight. Still just as tasty today.
Freezer Staples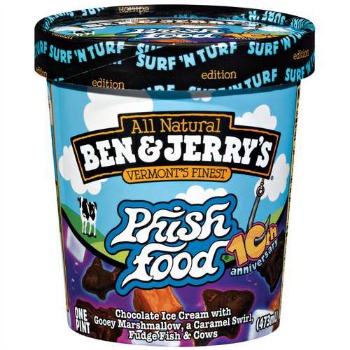 2-3 kinds of Frozen Veggies. I like to always have a bag of mixed veggies on hand, too. Use them in casseroles, soups, fast stir-frys, or just steamed and tossed with Italian dressing.
1-2 kinds of Frozen Fruits. Toss into smoothies, eat with yogurt, or thaw and turn into fruity topping for ice cream, waffles, or pancakes.
Frozen Fish Filets. They thaw out in a flash, are cheaper than fresh fish, and are usually portioned out perfectly for single servings. If you aren't a fan of fish, try frozen breaded chicken breasts or veggie "meat" patties.
Frozen Ravioli or Lasagna. An easy and hearty meal that's also a no-brainer. These are especially handy if you have to feed unexpected guests.
2-3 Healthy, Microwaveable Single-Serve Meals. For the days when turning on the stove just isn't an option.
A pint of Ben and Jerry's. Or any other guilty pleasure food – everyone needs something indulgent to get them through hard times. I have a weakness for chocolate ice cream, jalapeno poppers, Asian pot stickers, and – don't judge me – fish sticks!
What Do You Think?
What are some of your go-to pantry items? What are some of your favorite treats from the frozen food aisle? Do you buy spices as you need them, or did you acquire a pre-filled spice rack? Did I leave off any items you love?
Leave a comment and tell us what you think!