Editor's Note: This is part three of Noel's ongoing series about her adventures navigating the NYC sample sale world, adjusting to life without total financial support from her parents, and learning where to spend and save to support her love of fashion while staying within budget! In case you missed them, see Spending and Saving in New York City: Part One, and Spending and Saving in New York City: Part Two.
"I can't believe I spent more than you," remarked my suitemate as we sat at the counter, eating Crumbs Bakery cupcakes and watching the passers-by ogle our giant cupcakes.
We had spent the entire day wandering SoHo and the West Village — two neighborhoods that are known for their designer boutiques and not for their college student budget-friendly shops. The two of us were determined to find suitable winter gear for the North East, as I am from California and she is from Texas. I was used to wearing sandals in December back at home, after all.
I introduced my suitemate to Uniqlo, a popular Japanese retail chain store that I have been obsessed with ever since I ventured into the SoHo store during the summer of 2008. Uniqlo sells high-quality basics and casual wear from Japan for a much more student budget-friendly price than American Apparel. Additionally, the retail chain has collaborated with a variety of contemporary fashion designers, such as Alexander Wang and Phillip Lim.
The store in SoHo is also their only store in North America. You can imagine how eager I've been to convince my fellow Columbia students to venture downtown for the sake of Uniqlo.
The moment we entered the store, I walked towards the shelves of denim. You see, I only have one pair of jeans in my wardrobe — the black Uniqlo skinny jeans that I bought two summers ago. Being so short, it's difficult to find properly fitting jeans. After that fateful summer day when I discovered that Uniqlo sells size 0 jeans and tailors them for free, I didn't bother wasting my time buying jeans elsewhere. If I'm going to buy jeans, I'm going to buy them at Uniqlo for less than $50 — why bother spending $200 on a pair?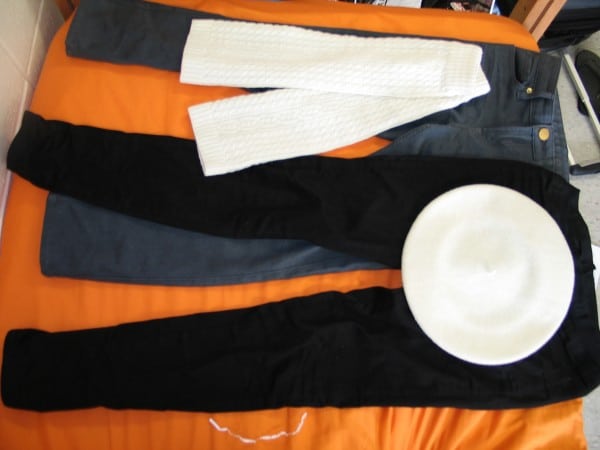 I was in desperate need of pants for the winter. Skirts and dresses with stockings were perfect for the Mediterranean climate back home, but I was already shivering in October in New York City. So, I bought a pair of dark gray skinny jeans for $30, a pair of black "Satin Leggings" that look like high-quality pants but only cost $20, a pair of legwarmers for $10, and a woolen beret for $10. $70 for practical gear? Not bad.
I then ventured into Madewell, which is owned by J.Crew and is still only fractionally cheaper than its sister store. I bought a pair of black stirrup leggings for $32 — oops, I was not aware of the 15% student discount, which I discovered shortly after writing an article about student discounts for the Columbia Daily Spectator's weekly features and arts magazine, The Eye. Ah, dear store associate, could you not tell that I was hesitant about spending $32 on a pair of fairly opaque leggings?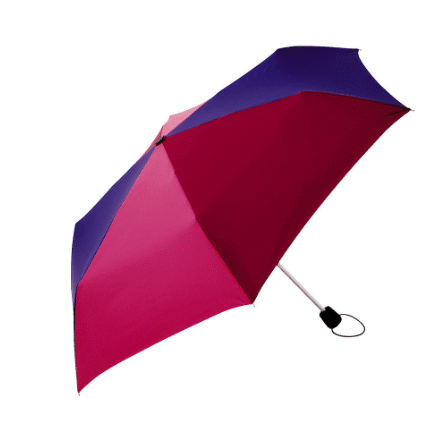 Photo Credit: 1
Still, $100 for three new pairs of bottoms and two winter accessories is not a bad deal, and my suitemate was equally satisfied with her new purchases — including a beautifully retro umbrella for only $8.
Of course, we wandered around the boutiques in SoHo and the West Village (I had to introduce my suitemate to an oversized Stella McCartney clutch I was eyeballing at Intermix, after all), but we decided to relegate our indulgence of the day to cupcakes at Crumbs Bakery. Only $3.75, and almost just as satisfying.
What is your favorite place to get basic pieces? Have you experienced the amazingness of Uniqlo yet? Do you have any favorite NYC shopping spots? Let us know with a comment!