Editor's Note: This is part two of Noel's ongoing series honestly documenting her adventures budgeting, spending, and saving while attending college in NYC. Read part one here: Spending and Saving in New York City: Part One.
Okay, I cracked.
I bought two Hermès silk scarves at the Hermès sample sale last week. Yes, not just one — but two at $225 apiece.
You see, I was only planning to look around the Metropolitan Pavilion, admiring the equestrian saddles and well-chiseled men and women who would actually purchase these pieces. Security was so tight that I had to keep my belongings with an attendant (except for my Fendi wallet, of course). I waited in line for 30 minutes, standing amidst corporettes on their lunch breaks and grandmothers in cashmere sweaters, wondering where the younger people were.
I started off well. I admired some Birkins and fingered a few coats. I tried on a pair of pink sandals and promptly put them back on the shelf — after all, the rainy season has dawned upon New York City and I need more boots! I inhaled the signature cologne. I will not buy anything, I thought to myself.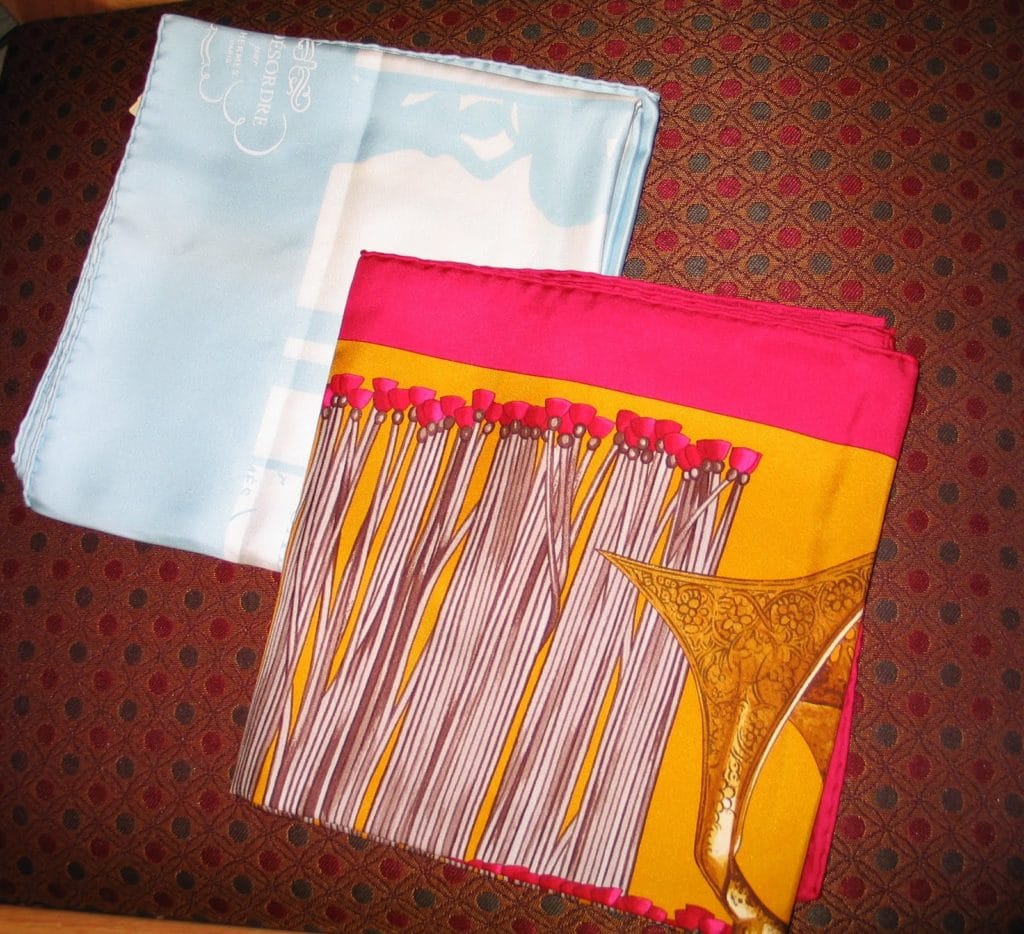 Ah, but then I saw boxes and boxes of silk scarves in a rainbow spectrum of colors and designs. These 90 by 90 centimeter pieces of silk are hand-printed using silk screens and hand-stitched to perfection.
I stroked a few of them, but was not inclined to buy any until I saw it — a light blue and white one. (Of course, this was before I spotted the Indian rose and gold one as well.)
Why did I buy? Well, I tend to supplement my purchases with justifications on the side, which now alarms me to a comparison to Rebecca Bloomwood from the film Confessions of a Shopaholic. Especially because she, too, splurged on a scarf — except at least she was out of college and she only purchased one.
So, these are the reasons I used to convince myself to buy two Hermès silk scarves:
The baby blue scarf would be perfect for sporting and spirit events at Columbia University! Never mind the fact that I have yet to attend a football game and that I skipped out on some organized activities for other fun excursions during New Student Orientation Week. I could be chic when I attend Homecoming. Who needs body paint when you have an Hermès scarf tied around your neck?
The Indian rose and gold scarf would add color to my exceedingly dark wardrobe. I wear at least one piece in black every day, and I desperately need to add more bright colors in my ensembles.
Hermès scarves can be worn in so many different ways — and not just around the neck. They could be tied into halter tops, skirts, headscarves, and more. I'm just purchasing a scarf; I'm practically purchasing a new wardrobe! Yes, I know I'm getting ludicrous.
These are classic pieces that I won't outgrow. If anything, my collection will probably grow throughout the years. I mean, Grace Kelly used an Hermes as an arm sling!
Rebecca Bloomwood of Confessions of a Shopaholic splurged on a green scarf — and it eventually became her magazine column name: "the Girl in the Green Scarf". Who's to say my scarves won't give me equal or greater success as a writer?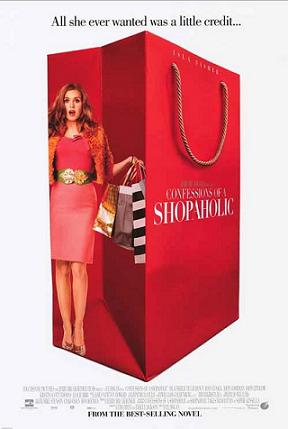 "Sorry dear, we only accept credit," said the clerk at the cashier. I begrudgingly handed over my credit card.
Later that day, by some crazy stroke of fate, my dear father called me to tell me that I am paying my own taxes this year and that I should sign up for an accounting course — none of this had to do with the purchases I had made earlier, by the way.
He just wanted me to become completely financially independent by the time I graduated college. And as I told my father that accounting courses were out of the question this year because of my tight schedule, I glanced back at my new scarves.
I'm quite a lucky girl for having parents who are willing and able to support me, but I came to New York City to study and to build my future — not to increase my wardrobe size. Luckily, my parents reminded me that with independence comes great responsibility and sacrifices.
I'm keeping the scarves (they are non-refundable anyways) and I don't regret buying them at all, but I'm not going to be a college student forever. Everyone should splurge once in a while, but as every college student fashionista knows, college is about working hard and playing hard — shopping hard is just another temptation when you happen to go to school in New York City.
What about you? Have you splurged on anything recently? What have your biggest impulse purchases or splurges been on? Tell us in the comments.