This post may contain affiliate links, which means we may receive a commission if you purchase through our links. Please
read our full disclosure here
.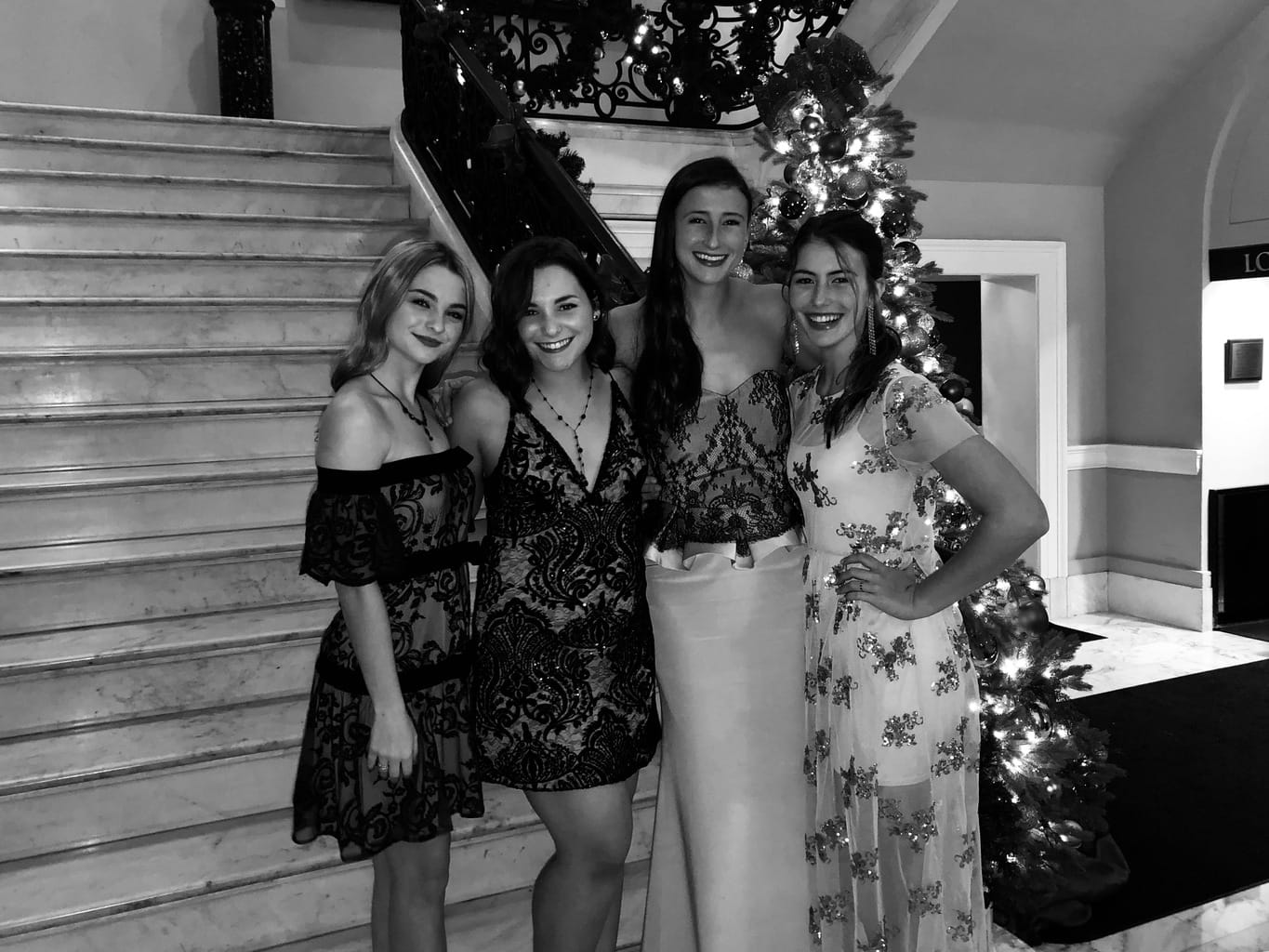 Just because the days are darker and colder does not give you the excuse to bundle up and hibernate in your groufit forever!
Yes, fuzzy socks with sweatpants and a sweater under a heated blanket is a beautiful combo this time of year. But, it's important to peep your head out from your cocoon and see all the great outfit opportunities you've got!
Hello! It's winter formal szn people!!
Winter formals are a great place to experiment with darker colors, warmer fabrics, and glitzy embellishments.
So, break out your reds, your velvets, and your leather jackets ladies!
And, if that isn't inspiration enough, check out these 4 go-to winter formal outfits I have rocked as well as one I can only fantasize about rocking next:
All That Glitters
All that glitters does not have to be gold!
For this look I (tried to) channel some old-school Hollywood with a badass flair by pairing a super sequined mini dress with a rhinestone necklace and a leather jacket.
This look is super easy to re-create! But, if you are feeling a little stumped you can shop a similar dress here, leather jacket here, and rhinestone necklace here.
Who Wears the Pants?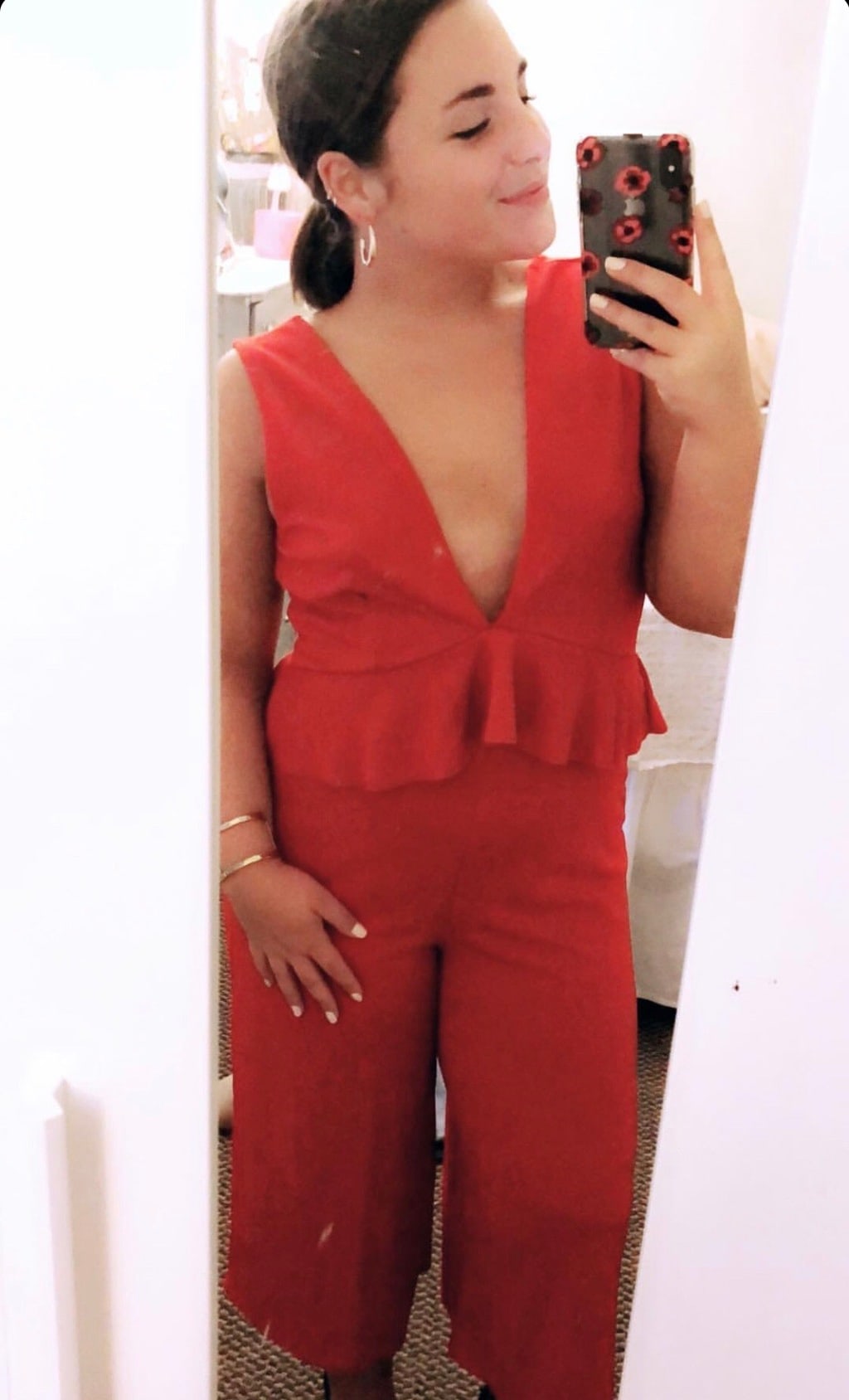 This look is a bit of a sneak peak for my upcoming winter formal and a reminder to myself that even without a date someone is rocking the pants!
Aka here I am to make a statement and show off my independence!
This plunging jumpsuit is paired with a black suede pointy-toe heel. To re-create this look find the jumpsuit here and a great pair of pumps here. Don't forget to make it your own by adding unique statement jewelry!
Slipping into a Little Something
This formal look is one of my favorite and most versatile!
The satin slip dress goes just as nicely with heels as it does with boots so it can translate to any occasion, I feel like it is something that should definitely be a staple in any closet!
For this formal I paired a rust colored slip dress with long gold earrings, a leather jacket, and a rust-colored velvet purse to help with my monochromatic scheme.
You can shop a similar slip dress here, earrings here, and bag here.
Now I know My LBD's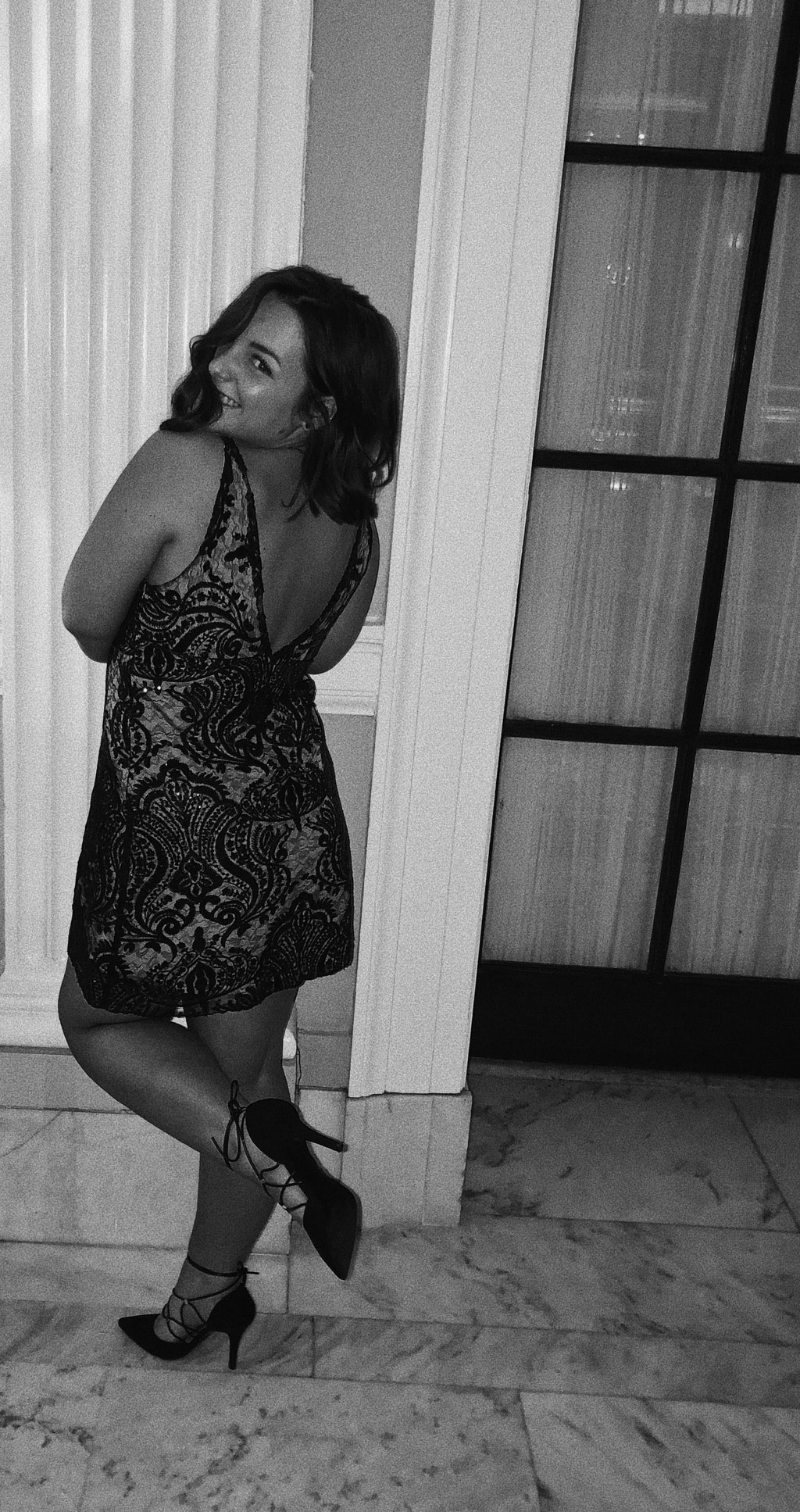 For this formal look, I chose a dress that proves little black dresses are classic and anything but simple!
I paired Free People's Night Shimmers mini dress with a long black necklace and lace-up pointed toe heels for a classic look.
You can shop this iconic free people dress here, a matching necklace here, and similar heels here!
It's a Girl's Club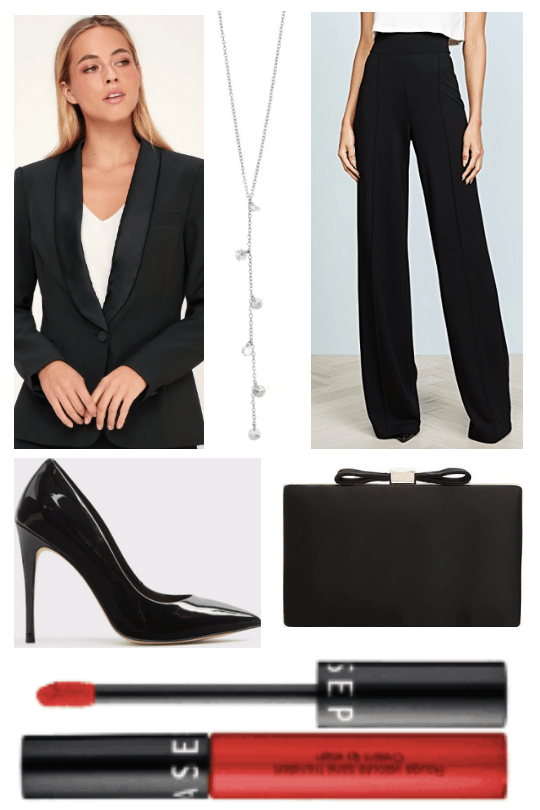 I can't tell if Kourtney Kardashian or Blake Lively inspired this look the most, either way I am OBSESSED! While I have not yet been brave enough to try – let alone pull off – this outfit, it is definitely something I want to try for my next formal.
From the outfit set I made, I envision the look like this: a wide leg trouser pant with a tailored tuxedo blazer and black patent pumps. I accessorized this look with a long silver necklace and a black clutch.
This look screams sexy and sophisticated while proving that the girl's club is much better looking than the boy's club!
I want to hear from you in the comments below!
Have these looks inspired a new look for you? Have you tried any of these looks in the past? How have you rocked them? What is your go-to winter formal look?