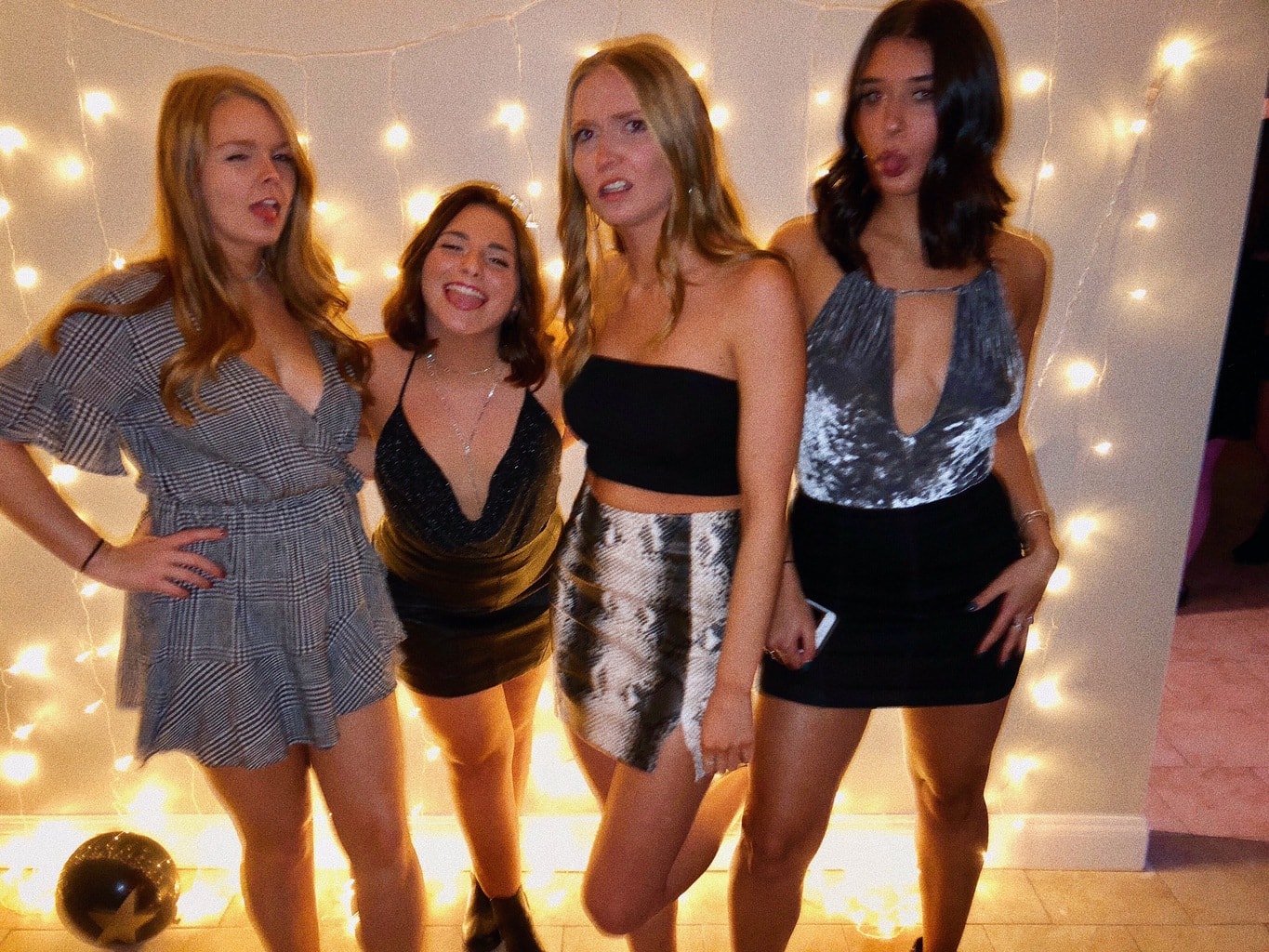 I think we all know what going to college entails — becoming inspired and getting a degree in something you love and making memories … all the while crushing it on the dance floor till midnight the night before your math final.
We also know that going to college entails that one fated detail: it will allllllll eventually come to an end.
After 22 years, and a lifetime of schooling, your life has changed drastically. It's okay to feel sad and lost and confused and lonely after graduation — don't let anyone make you feel unjust in your feeling. It's even more okay to wish you had one last year to get your sh*t together because the 'real world' has hit you all too hard.
And no matter how many testimonials you've heard from the people in your life, there is nothing that will prepare you for the end of college — or what's worse, watching all of your younger friends go back to your used-to-be normal life without you.
I know you've been feeling the post grad fomo too — or maybe you just haven't been able to quite put your finger on these emotions yet — but here are the 8 emotional stages I have felt watching my friends go back to their college lives without me:
1. Denial
After years of schooling — and 4 long years of college, with countless tests, all-nighters, parties, and memories made — it's hard to fathom that it is actually over.
It can't really be over … right?
2. Knowing You're in Denial, but Avoiding the Feeling
Okay — college is over, you know it's over, but we are going to pretend it's not.
You've lived this summer like every other so it's not real until the incoming freshmen move in and welcome back parties commence.
Oh sh*t … that's this week…
3. Loneliness: You're No Longer Living Five Feet Away from Your Besties
Back to school is here, it's happening and it's giving you all the fomo in the world.
As you lay in bed on a Saturday night watching welcome back Instagram posts and cheers-ing Snap stories, you can't help but feel so lonely.
For the first time in four years you're not five feet away from your best friends (ISA I MISS YOU!!!!) and a quick walk away from the ones who aren't as close.
What is life without a roommate??
4. At a Loss
I mean really, what do you do now?
How are you supposed to act? How are you supposed to meet new people?
This post-grad time in your life is like that weird in-between hair length that's just too annoying to handle. I mean come on, grow out already!
5. Annoyance When People Keep Asking About Post-Grad Life
Please stop reminding me that I'm not in college, I don't yet have a job, I have no boyfriend much less a booming social life!
So here I am, sitting here and smiling (and waving) like a crazy person!
6. Frantic Misplaced Positivity
It's all going to be okay … repeat the mantras … everything happens for a reason … the universe will send you something when it's right … it will happen when it happens.
Just believe in the system!!!! (Right?!)
7. Anticipation for Alumni Weekends
Aka the only thing you have to look forward to right now.
8. Okay-ness (and Sort of Acceptance?)
Look, this is a new life. It will take time to adjust and get your footing.
Think of it this way, you're now a freshman to the world. You just need to find your place, your people, and your social life again.
It will take time, but this is your life … and it's worth it!
Sound a little like you?
Tired of all the raging emotions in your head?
Feeling a little like a crazy person?
Same.
I want to hear from you in the comments below!
Are you in that post-grad weird in-between phase? How have you coped with this big change in your life? What have you done to curb some of these post grad fomo feelings?
p.s. a message to all my little undergraduate babies: take this year by storm and enjoy every minute of it! Know that I'm missing you all terribly and I hope you are missing me too! (You better be.) Love you all XO