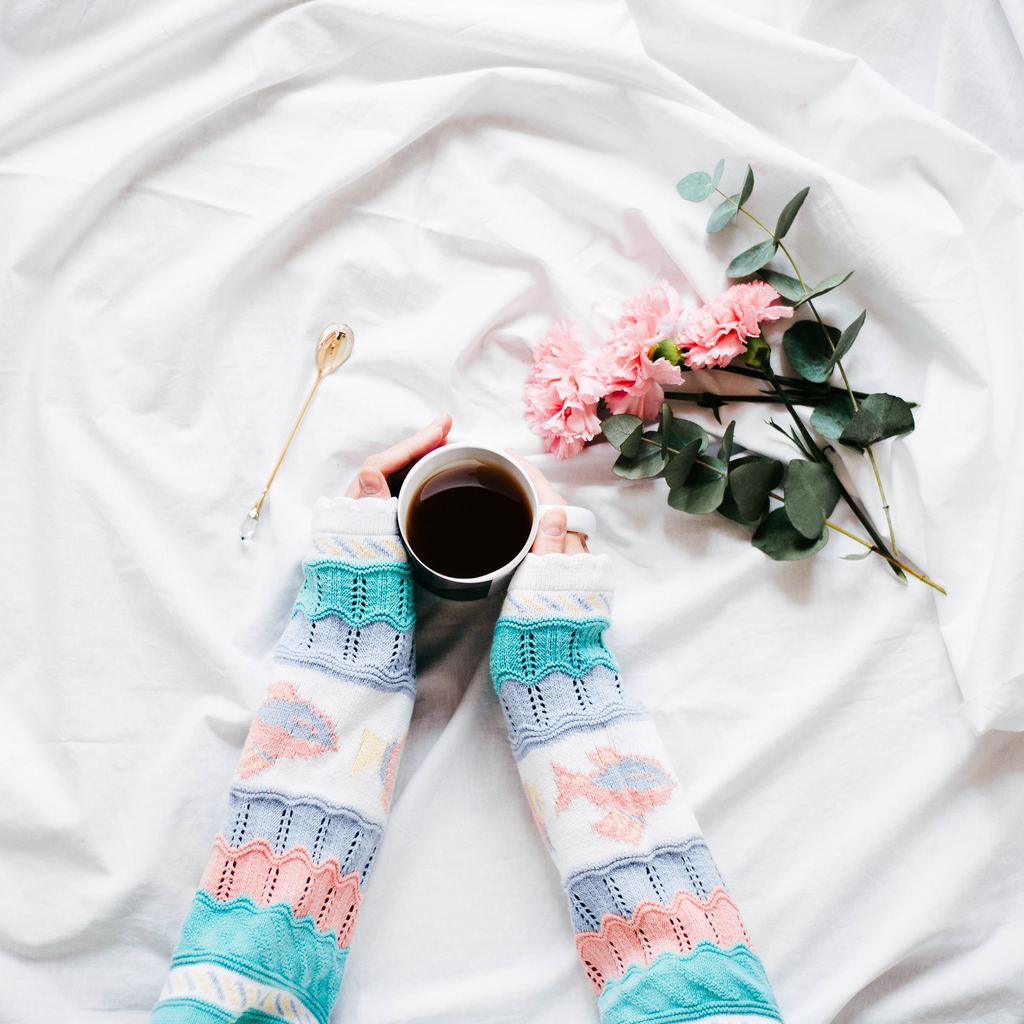 No matter your age, style, major or more, I think we can agree that periods are a nuisance, especially when you're a busy girl on the go. From the various physical symptoms (hello bloating, cramps, headaches and more) to the emotional speedbumps (fatigue, mood swings, crying), periods shape our lives for better or for worse.
As someone with PMDD and endometriosis, I've become a bit of a guru when it comes to solving period problems on the go. So to all of my busy girls out there who don't need Aunt Flo cramping their style (in every sense of the word), here are my best period survival tips for you!
1. Invest in some long-term options (instead of pads and tampons)
Don't get me wrong — pads and tampons are great in a pinch, but when you're on your period, comfort and convenience are super important.
While people swear by diva cups, I suggest period panties, like Thinx. Though they might sound weird at first, they're awesome. There are different levels of protection with each style of Thinx (ranging from 1/2 tampon's worth of blood to 2 tampons' worth of blood), and that protection is always reliable.
Period panties like Thinx are a bit pricey, but in my opinion, they're worth the splurge. They're eco-friendly (no need to use tampons and pads with them!), and they make up for their price with the fact that you're not spending money on pads and tampons.
2. Make an On-the-Go Survival Kit
No matter if you use Diva Cups, Thinx or tampons, a survival kit is a must, especially when you are on the go. It doesn't have to be big, and if you need inspiration, you can check out subscription boxes (such as this one or this one).
When I was making my first survival kit to stash in my backpack for those busy "can't go back to the dorm even though I just want to be in bed" days, this is what I included:
Pads/tampons
Extra Underwear (preferably black)
Aleve or Ibuprofen (small bottle)
Portable Heating Pads (Thermacare has saved my life so often)
Favorite healthy snack (usually a granola bar — anything to stave off hanger)
Refillable Water Bottle
Favorite sweatshirt (be it to cuddle up in or to use as a make-shift pillow)
As I've gotten more used to my periods and college schedule, I've gotten into the habit of also making survival kits to stay at the dorm to treat myself after a long day (such as essential oils, bath bombs, extra stretchy sweatpants). As with everything, whatever makes you happy should go into the kit!
3. Take Days Off If You Need Them
I know, I know: that doesn't quite fit with the "don't let your period stop you from doing your thing" vibe that we're working with. At the same time, it's important to stop and take a moment to take care of yourself as you need.
When it comes to me, my period pain leaves me bedridden two days out of the week. While I do what I can from bed, I also know that there's no point in putting myself through more pain. There's nothing wrong with taking care of yourself when you need it, and if that's what you need to do to survive your period, do it!
What do you think?
We're far from done talking about periods (next week I'll have period outfits for you guys), but what do you wish was covered? How do you survive your period? Let us know in the comments!