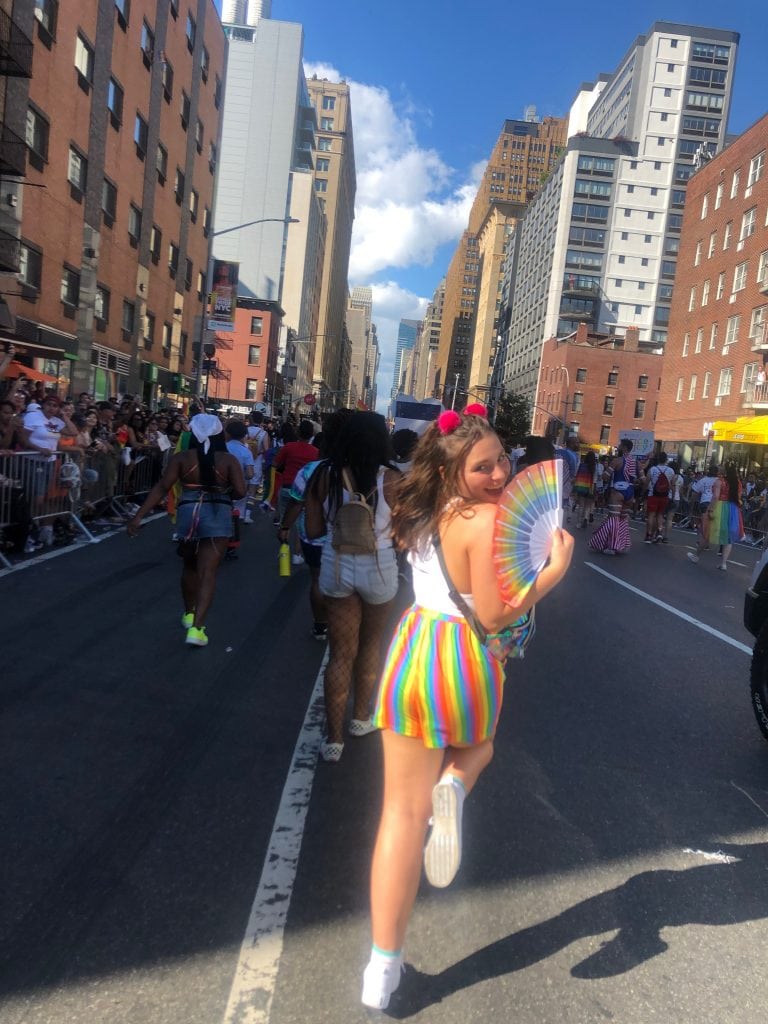 In the same way the streets of New York City are painted in vibrant colors, so too are the people of the world. Each with our own variation and unique markings that make us anything but normal.
On most days, I feel like a sunny yellow, but the end of June marks a special reminder that we are more than one thing — more than one color. A rainbow, if you will.
This year's New York City PRIDE parade brought this idea to life. Packed along the winding streets and avenues of Manhattan were tremendous personalities covered in every single beautiful color of the rainbow. They didn't care who you were, what you were, or how you identified. They cared that you were there.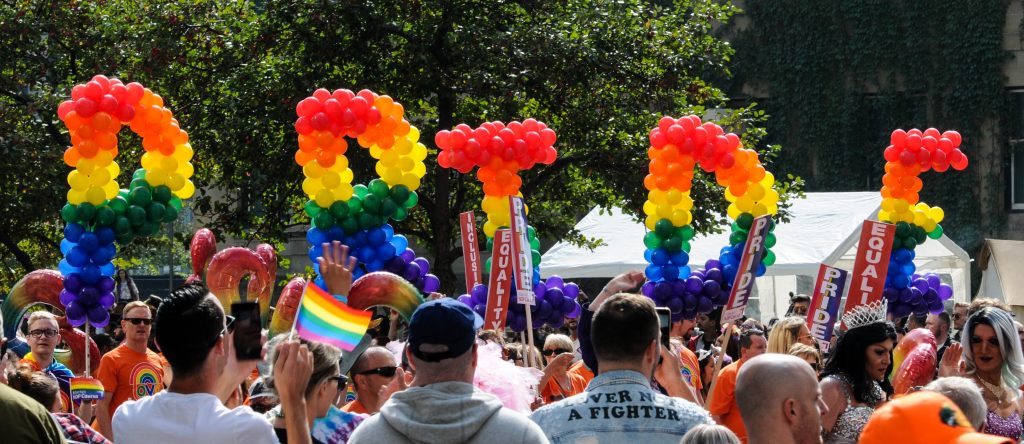 Identifying as a straight, cisgendered female, I am amazed at how deeply I am impacted by a community I am not directly a part of. I live with an underlying privilege, and it's the people who celebrate their differences so fiercely that inspire me to use my privilege as a catalyst for love and growth — even if this is as small a gesture as marching in support (or sharing the experience online).
But PRIDE is meant to be shared, and so too is the impact it has on us — which is why I was absolutely elated to be able to share this day with another beautiful soul.
Every PRIDE is different, but you never forget your first, and here's why Kyra won't forget hers: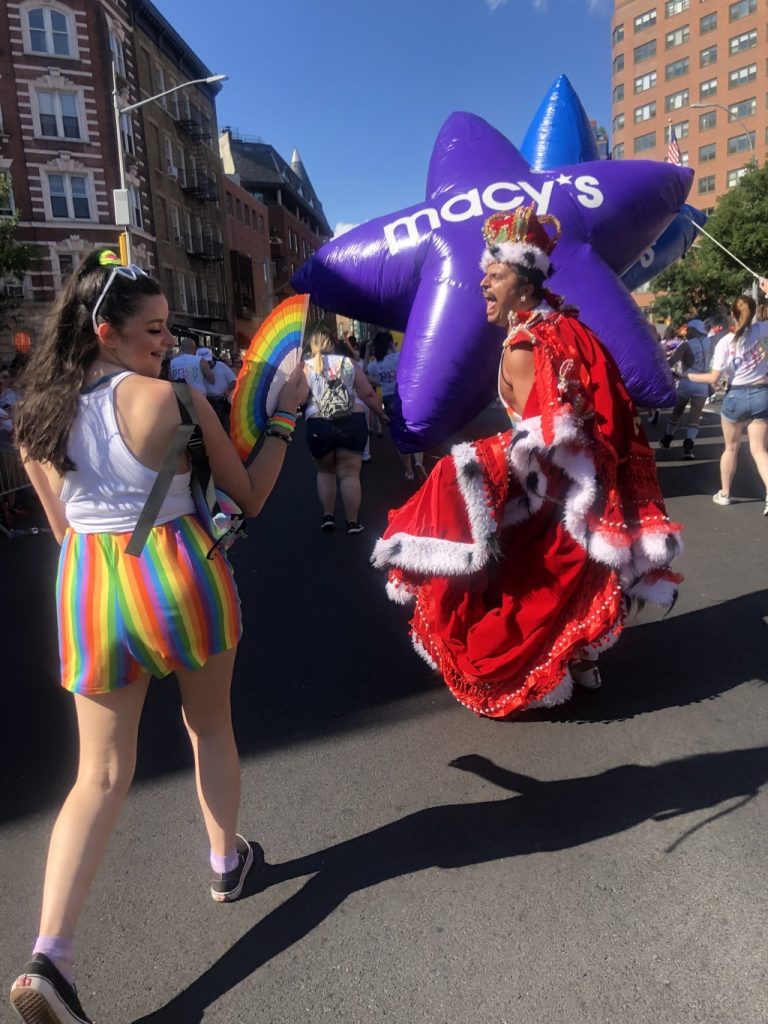 "I've always considered myself an LGBTQ+ rights ally — a staunch defender of all things civil rights and equality for all. But, it's not often that I physically immerse myself in a community I'm not a part of and truly learn from them. Stepping into my first NYC Pride Parade reminded me that everyone just wants to be seen. Everyone just wants to be accepted. Everyone just wants to be loved. It's that simple.
Stepping off of the bus and feeling the thrust of pride weekend energy was a different feeling. It was incredibly symbolic and extra special to be in this city on the 50th Anniversary of the Stonewall Riots. That historical context brought the experience full circle and served as a great reminder of how far we have come and how much longer we have to go.
When a friend asked if I would go to NYC Pride with him, my immediate thought was, "But I'm straight. Is Pride still for me?" While I kept that question to myself and attended anyway, I quickly learned that Pride is for everyone. It's a true celebration of life and all things colorful, authentic, and true. 
At NYC Pride, I found a new definition of being yourself, accepting who you are, and loving each and every flaw, each and every curve, bump, bruise, and pimple. It's a feeling you can never truly understand unless you go and experience it for yourself. No matter what your sexual orientation is or where you come from, Pride offers a shared experience for the LGBTQ+ community and its allies. Each and every person has their own unique identity, and that's what makes the world go round. But at the end of the day, we all just want to be loved."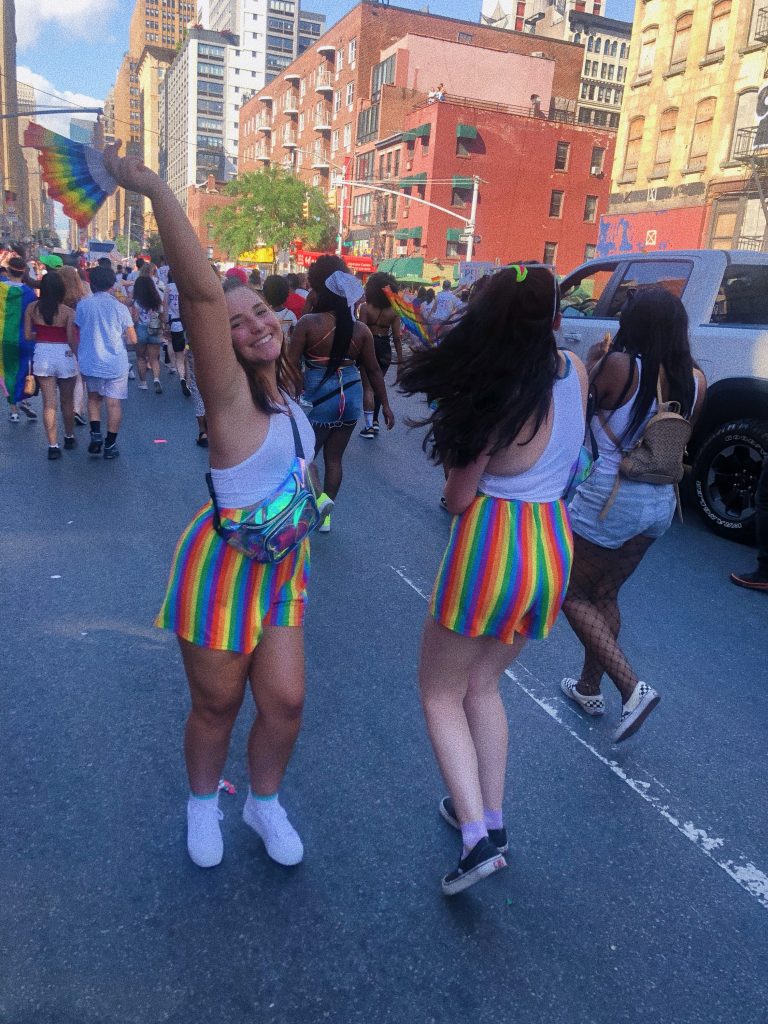 As young people, it is our duty to be the catalyst for change in this country.
It is our duty to grow loudly and boldly.
To be authentic and to celebrate that authenticity.
So speak up — for yourself, for others, and for the future of our world.
I want to hear from you in the comments below!
Have you been to a PRIDE event? How has it impacted you? What have you learned about yourself and the beautiful people around you?
Related reading: 20 Gorgeous & Eye-Catching Rainbow Nail Ideas