With temperatures cooling down, I find myself wanting to jump into fall full-force. All I want to do is wear sweaters, lace up my best boots, go apple picking, and, of course, eat warm and comforting food. I love the abundance of healthy root vegetables available this time of year. Although I've never really met a root vegetable I haven't liked, sweet potato definitely has to be my favorite.
When I first got to college, the thought of being separated from one of my favorite foods for so long was pretty depressing. Instead of accepting this as my new reality, I decided to find a solution. College kids can cook anything in a microwave, right? Although this might not be 100% true, the number of foods you can prepare in a microwave is pleasantly surprising, and, to my glee, sweet potato just happens to be one of those foods.
"Baked" Sweet Potatoes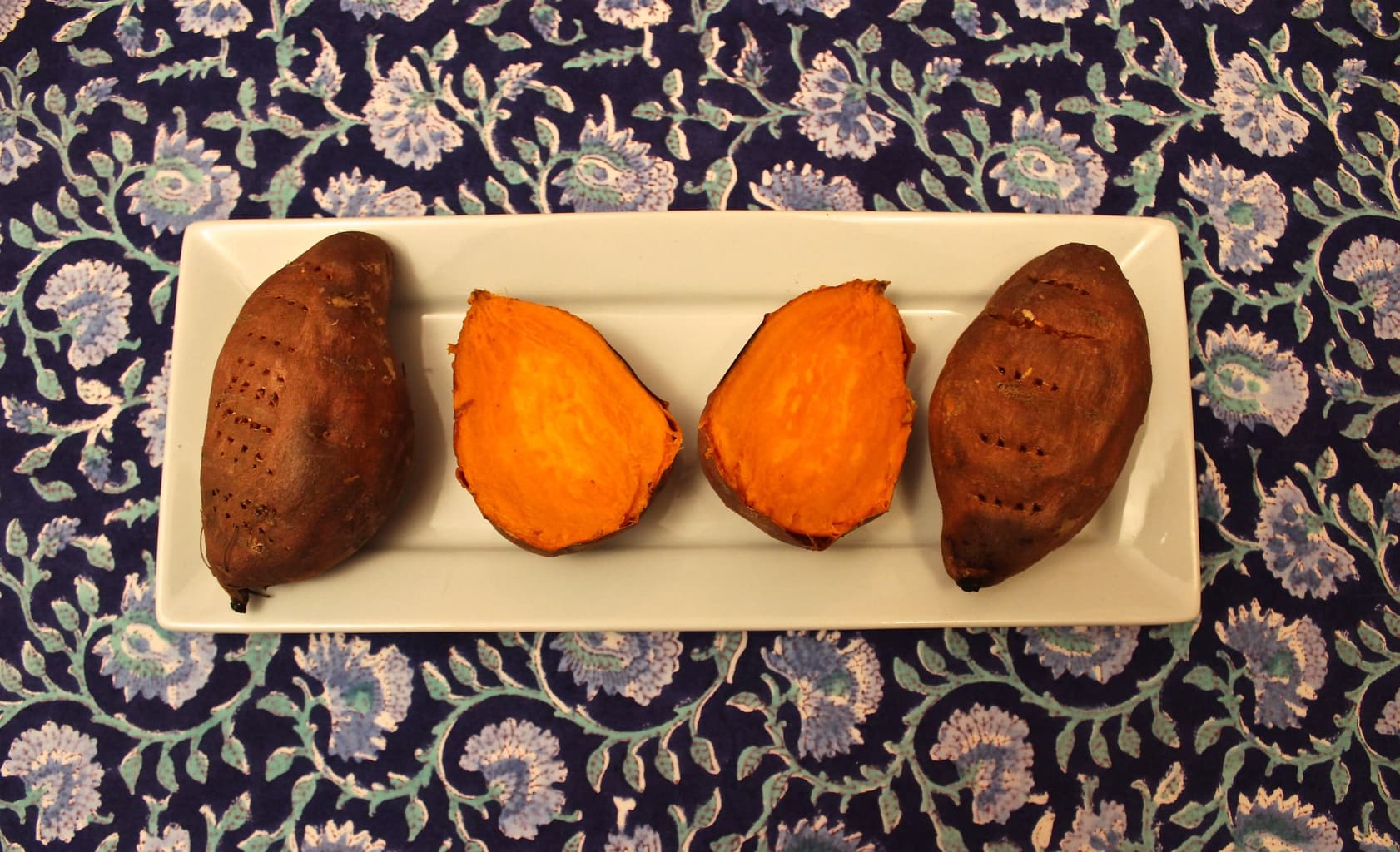 What You'll Need:
Small sweet potato
Microwave
Topping Ideas:
Black beans, avocado, salsa, and Greek yogurt
Almond butter (or any nut butter you like) and cinnamon
How to Make It:
First, pierce your sweet potato all around with a fork so that there are tiny holes around the whole thing. Next, place your potato on a microwave-safe plate and put it into the microwave for 10 minutes. Note: If your sweet potato is on the bigger side, you may have to keep it in a bit longer. After 10 minutes, you'll have yourself a sweet potato so good, it'll be as if it came right out of the oven.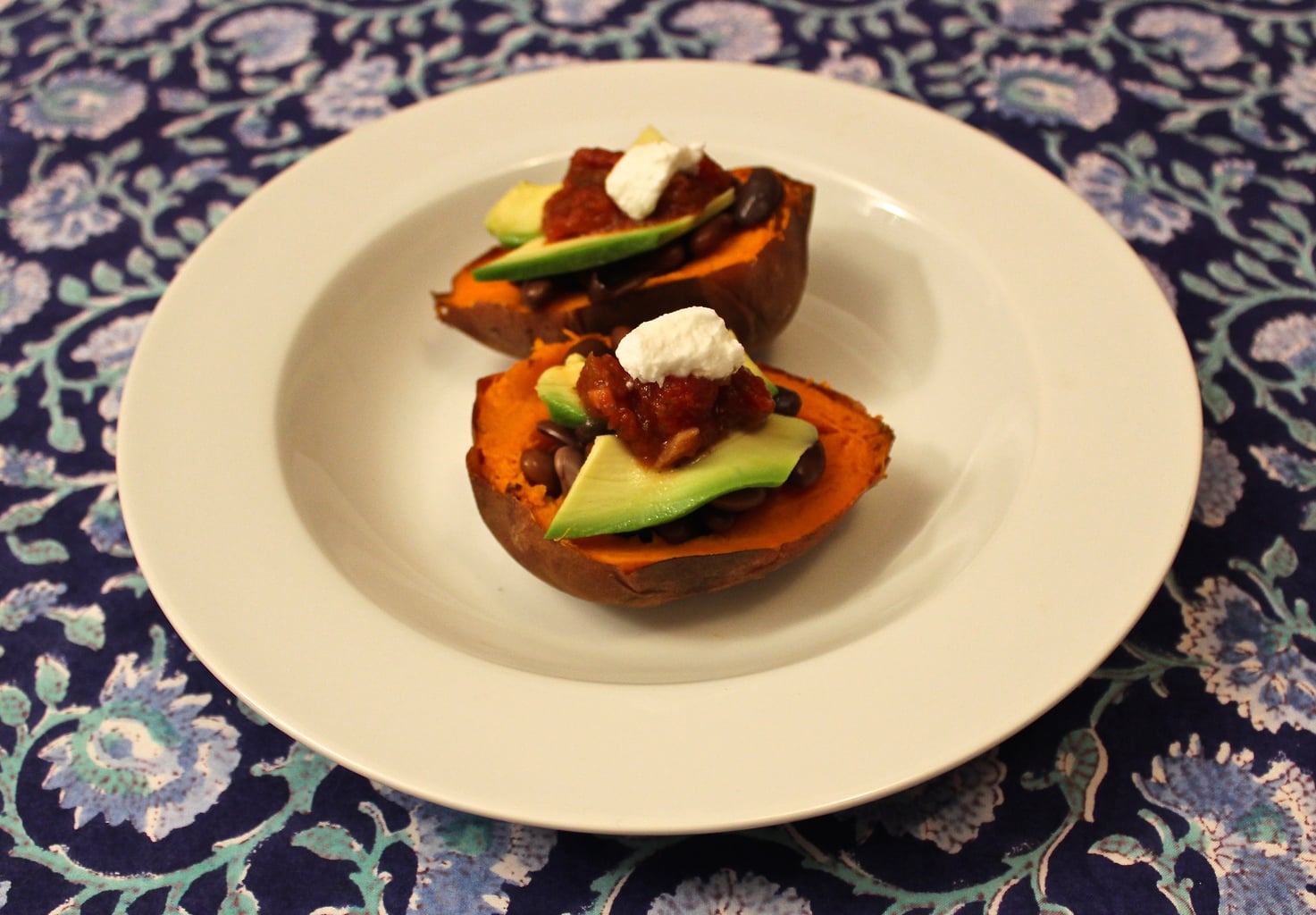 Sweet potato is a great option because it is quick to prepare, cheap, healthy, and totally customizable. If you're more of a savory person, try cutting your sweet potato in half and topping it with black beans, avocado, salsa, and a dollop of Greek yogurt, for a healthier version of sour cream. You'll get your Mexican food fix in no time! Do you have more of a sweet tooth? Top your sweet potato with your favorite nut butter and some cinnamon!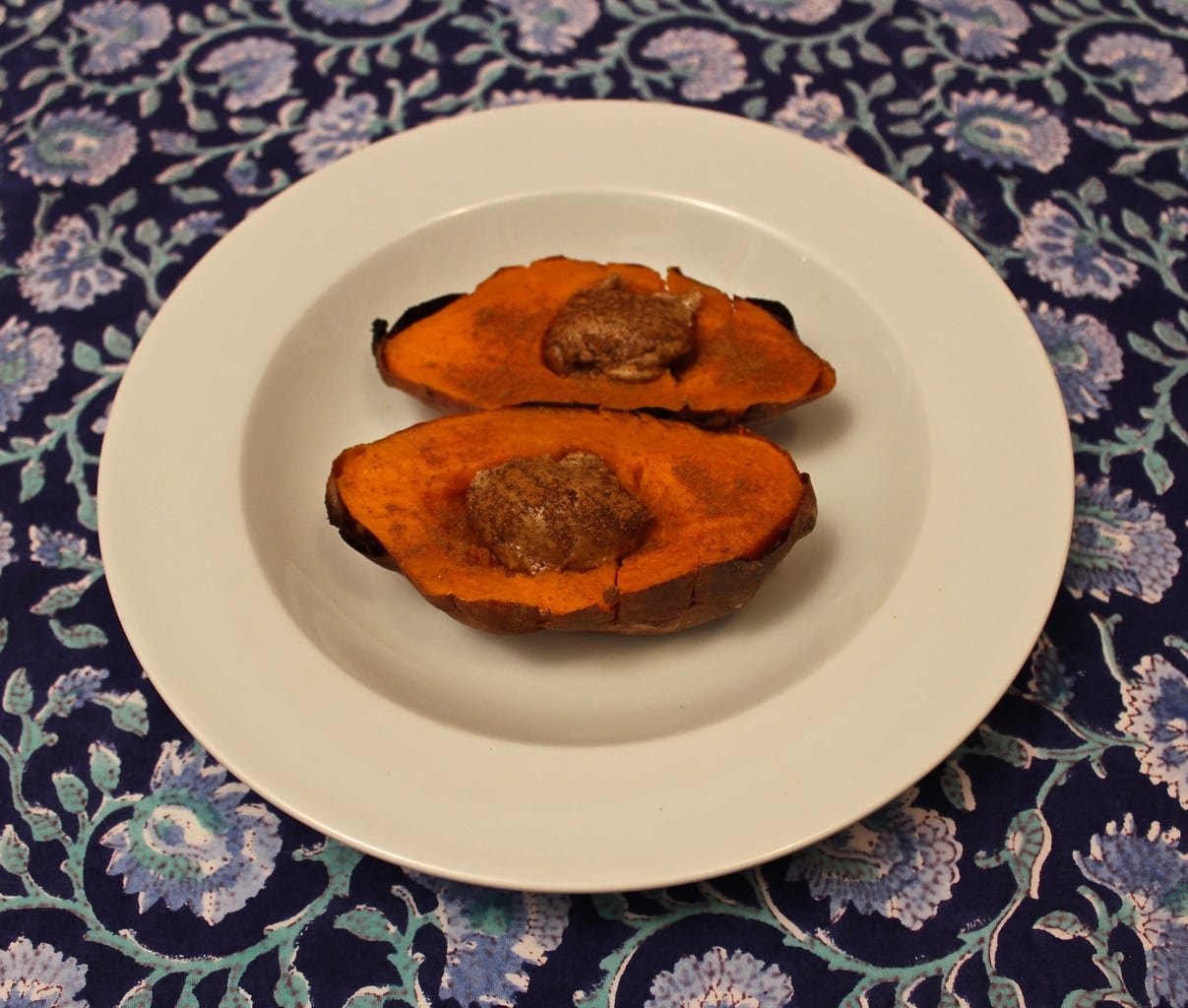 Ready to Try?
Are you ready to give this recipe a shot? Then run to the closest supermarket, grab some sweet potatoes, and throw them into the…microwave as soon as you can. If you come up with your own topping ideas, I'd love to hear about them in the comments. Until then, I hope you're all enjoying the start of fall!