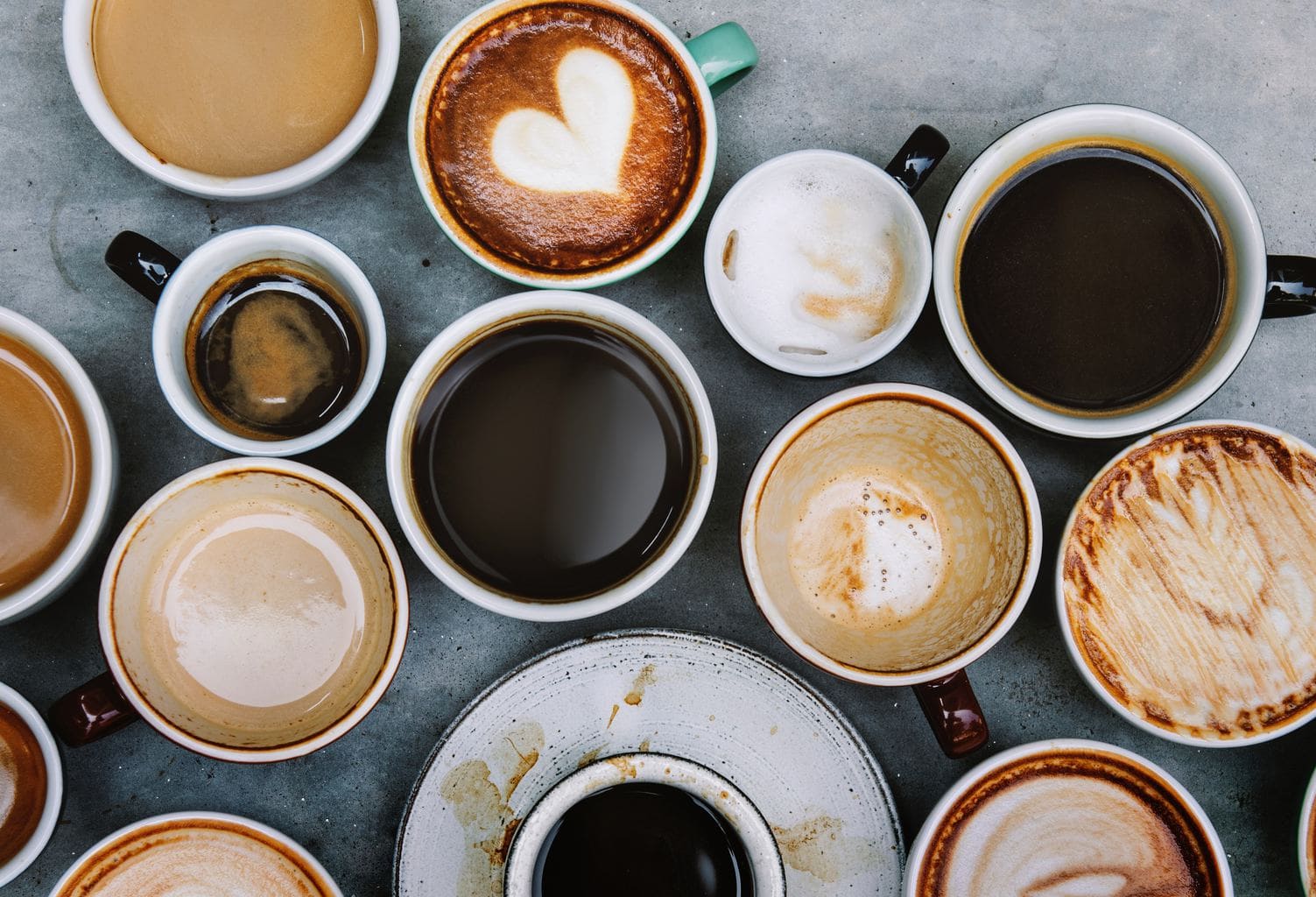 While growing up, my dad always avoided coffee shops, even going so far as to avoid crossing their path since the espresso bean smell would invade his nostrils. As a kid, I idolized my dad (and still do) and wanted to be just like him.
While escaping the mid-December freeze into a local breakfast spot, he grimaced at the coffee smell and confided in the then 9-year-old me his disdain for the "bitter" taste of coffee and so in turn, I exclaimed in my high-pitched voice, "Yuck! I will never, ever like coffee!" as we shared in conversation while holding piping hot chocolates.
When I turned 18, my demanding lifestyle got the best of me. Waking up at 5:00 am to arrive at my Nanny job, the family's Keurig machine called to me. "Urgh", I thought while looking into my cup of black liquid. Despite the Keurig coffee tasting like burnt cigarettes, the noticeable spike of energy helped a lot.
Still not knowing much about coffee other than it was a necessary evil, after pulling an overnighter to study for a history exam, I was led right into the arms of my college's Starbucks. The conversation between me and the barista went something like this:
Me: " I need a coffee."

Barista: "Will that be a tall, grande, or venti?"

Me: "A what?"

Barista: "Ugh, a small, medium, or large?"

Me: "Medium."

Barista: "Do you want cream in your coffee or did you mean you wanted a latte?"

Me: "What's with all these questions? I just need caffeine!"
Funny enough, last time I spoke to a Starbucks Barista, she said they actually prepare for how to handle the influx of novice Starbucks drinkers before the school semester begins. Thinking back to my confusing first Starbucks visit, I couldn't imagine how a barista could handle tons of college students just a clueless as myself.
Now, I would be considered a coffee enthusiast with espresso running through my veins.
But, if you're starting off like I did, being totally perplexed by a menu that could very well be in another language, here is a lexicon for your next coffee order.
Cafe Latte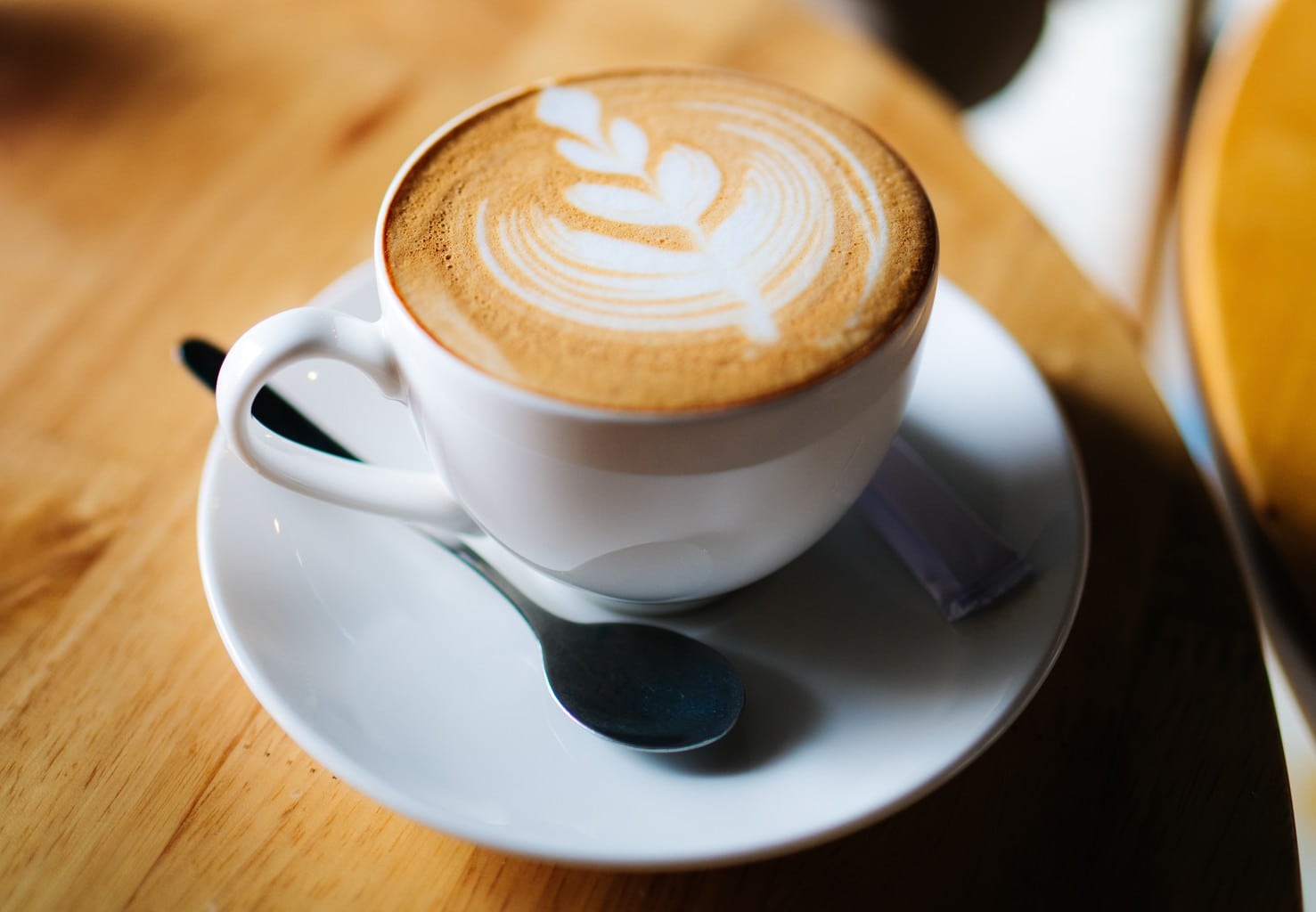 The American standard Latte normally consists of two shots of espresso, steamed milk, and is topped with milk foam. Most coffee shops use two shots of espresso across the board, meaning that when you're upgrading your latte from a small to a large, you're just paying extra for your barista to add more milk. If you like a bolder coffee-flavored latte, stick to the 12 oz, but if you want more milk, spring for the 16 oz or 20 oz.
**NOTE: Starbucks 12 oz (tall) contains only one shot of espresso, while their 16 oz (Grande) and 20 oz (Venti) contain two shots of espresso.
Also, if you enjoy flavored drinks, it's easy and fun to experiment with different flavors of lattes (i.e. pumpkin spice latte, vanilla latte, salted caramel latte).
It's not unusual for small business coffee shops to add foam decor to café lattes and cappuccinos. Foam Decor are those cool design, like flowers, hearts, and birds, that are created in the foam of espresso mixed drinks.
Don't get upset if your latte doesn't have one of these designs, as it's a very hard skill for baristas to master. Starbucks baristas are rarely trained in creating foam decor since they handle a higher volume of customers than other coffee shops and instead focus on getting their drinks out fast.
If you're craving a chocolate-flavored café latte, they're called Mochas. A Mocha tastes like espresso mixed with hot chocolate.
Cappuccino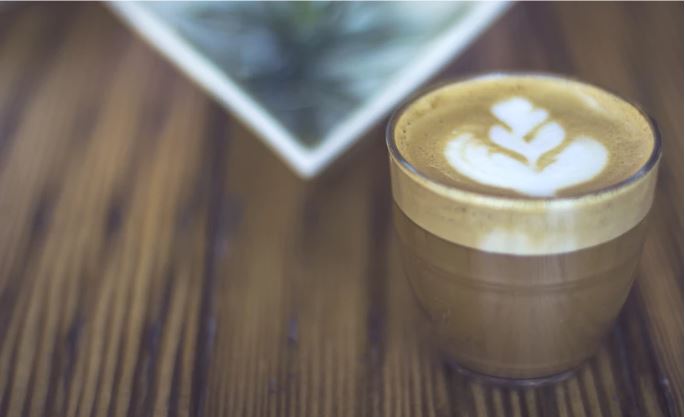 A Cappuccino is similar to a latte, but contains less steamed milk and a much thicker coat of milk foam topping. If you prefer a frothy drink, you should try a cappuccino.
Macchiato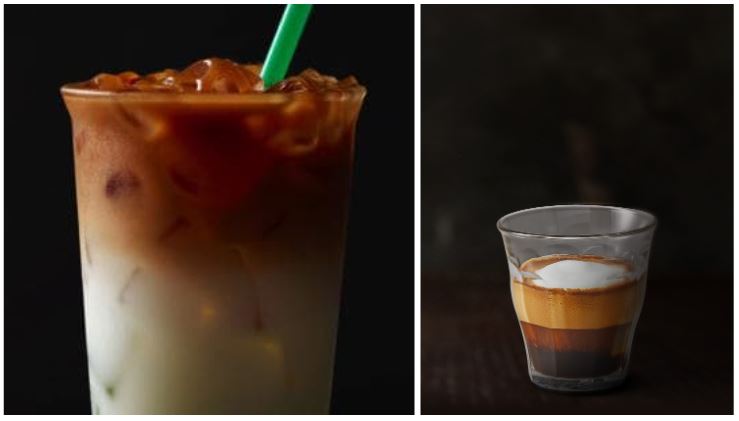 Depending on whether you're going to Starbucks or a local coffee shop, a macchiato can mean two different things. At Starbucks, a macchiato follows in the same vein as an unmixed latte. The milk sits at the bottom of the cup while the espresso floats on top. It's actually a really neat looking drink, which is why I got hooked on Starbucks Caramel Macchiatos when I first started drinking coffee.
When venturing to your small business coffee shop, their idea of a Macchiato is more traditional: a shot of espresso with a small splash of milk and foam.
Americano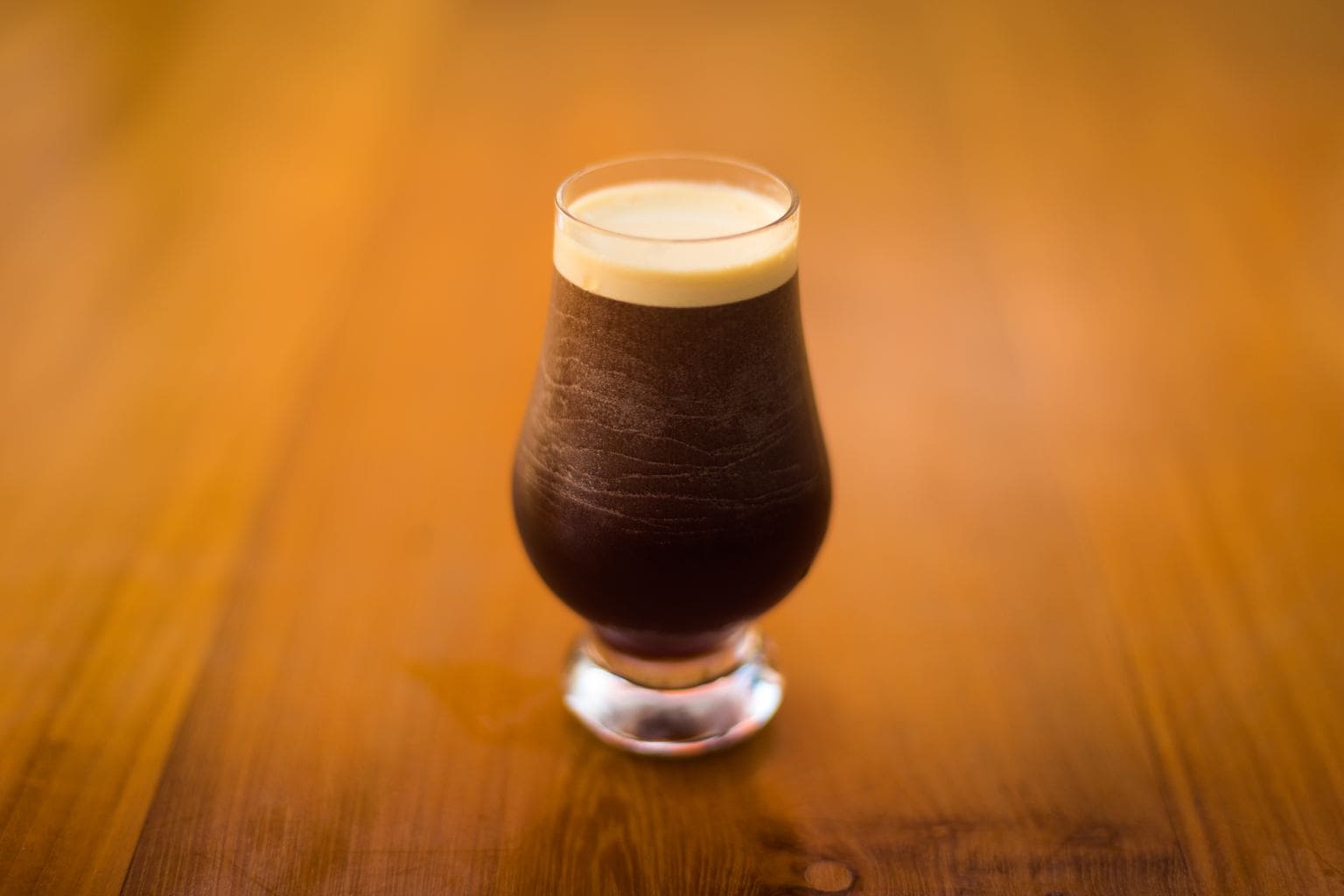 If you're looking for drip coffee's bolder and slightly more caffeinated cousin, an Americano might just be up your alley. The traditional Americano consists of a shot(s) of espresso and hot water. While not as rich and thick as espresso or lattes, they do make a great no-milk alternative for those who still want a bolder option than drip coffee.
Americanos are characterized by the dark appearance and thin layer of espresso foam, called the "crema", at the top.
For an even more caffeinated alternative, try a shot(s) of espresso mixed with dripped coffee. This drink goes by many names: Red Eye (one shot of espresso), Black Eye (two shots of espresso), Dead Eye (three shots of espresso), or a Shot in the Dark.
Cold Brew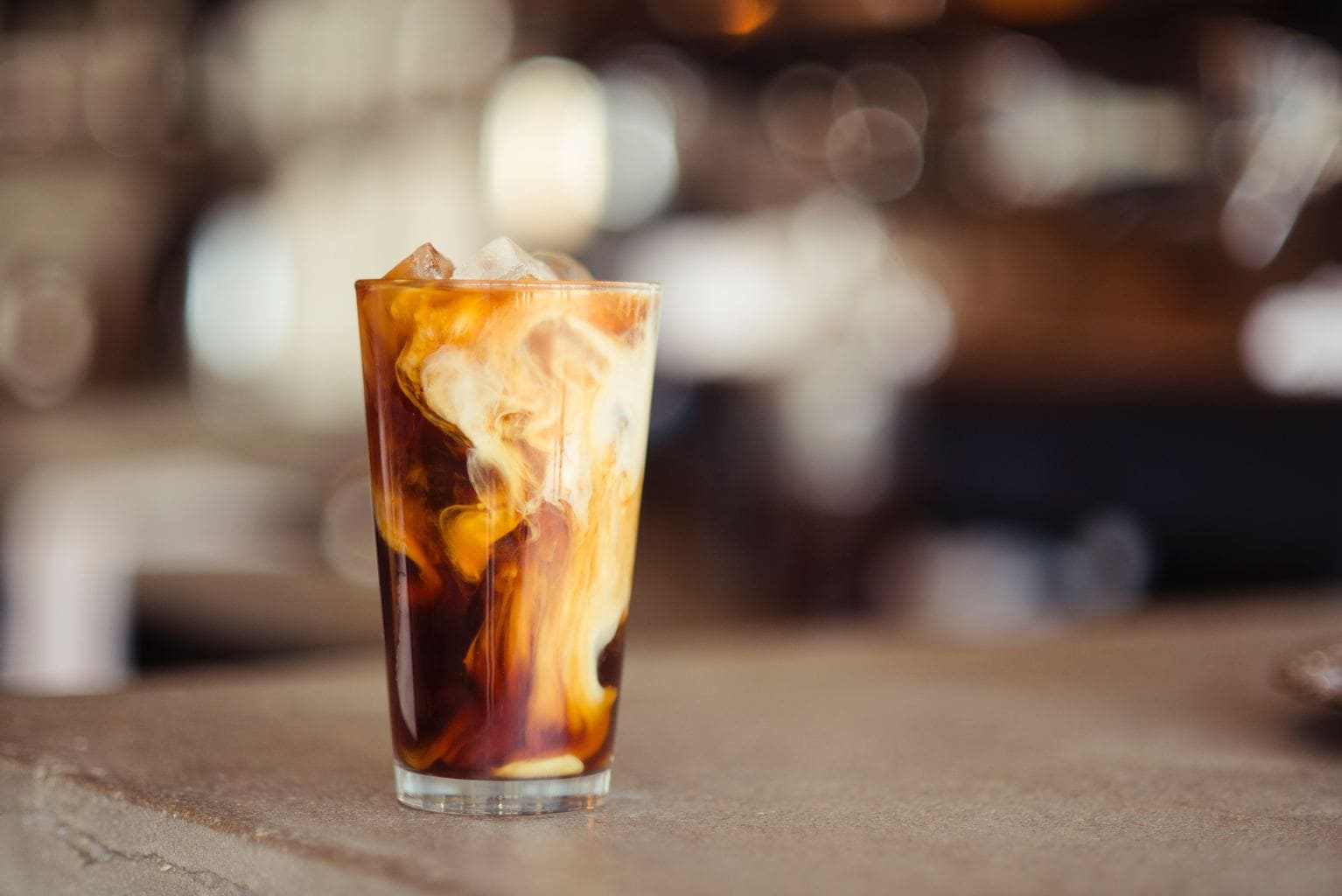 If you want the perfect iced coffee, getting a Cold Brew is the way to go. Sure it's a dollar or two extra, but it's definitely worth the upgrade! A cold brew is literally coffee that has just been brewed in cold water. The coffee grounds are steeped anywhere from 12 to 24 hours for full flavor extraction.
So, why does cold brew make a better ice coffee than traditional coffee? When coffee is made using boiling water, much of the coffee beans' natural acidity is present. When we're drinking coffee hot, we tend to notice its bitterness and acidity less because it is dampened by our sensation we get from the coffee's heat. That's why we like our hot coffee less as it gets cold.
By steeping coffee grounds in cold water as opposed to brewing grounds in hot water, the coffee grounds don't release nearly as much acidity, which creates a smoother and sweeter flavor profile.
Also, while a traditional coffee will get watered down by the addition of ice, a cold brew is typically a much stronger brew and its flavor is less affected by the dilution of melting ice.
A good cold brew poured over ice should look a Coke without the bubbles. I've always loved adding the cream in myself in order to watch its lava lamp effect as the half-and-half twists up and down into the coffee's black liquid.
To sweeten a cold brew, one can not simply just add a packet of sugar to their iced coffee (unless you like the grittiness of undissolved sugar). If you're an avid sweet tea drinker like myself, you should understand this all too well. Ask your barista for simple syrup (a concoction of melted sugar and water) or a pump of sweetened flavored syrup.
What Do You Think?
Did this guide help you understand the coffee menu better? Was there anything I missed that you would like to add? Also, if you're a coffee lover, what's your favorite drink? We love to hear from you, so comment below!