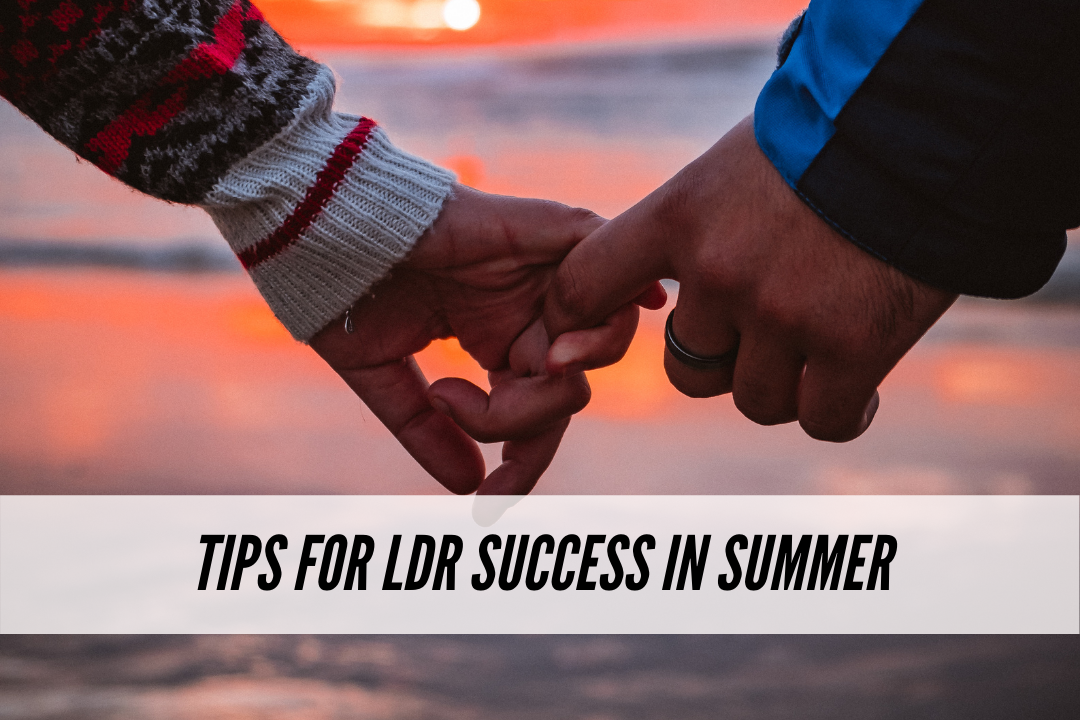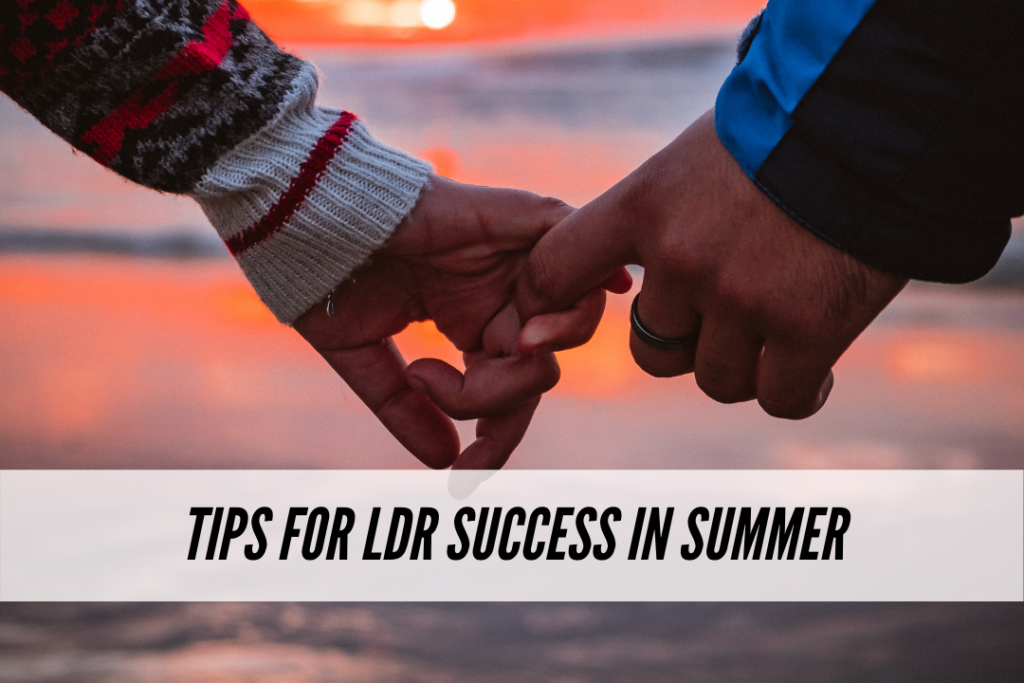 Well, summer is here (or very close) and for many, that means moving back home or somewhere other than your college town for the next several months. And, if you're in a relationship, that can mean being apart from your sweetheart for most of that time.
Total. Bummer.
As someone who's successfully dealt with the long distance, I know it's not something anyone ever wants to do, but I've come to believe that if you need to do the long distance thing, and if you are both dedicated to it, then your relationship will flourish. Not in spite of the distance, but rather because of the distance! Yes, distance can sometimes be good for relationships!
So, with that in mind, I want to share some tried and true tips for maintaining a successful long-distance relationship during the summer. Read on to learn more:
1. It's all about trust.
The easiest way to ruin a long-distance relationship is if your don't trust your partner. Not only will you constantly doubt him or her, but you won't enjoy your summer, either! If you're always wondering what they're up to and checking in on them, you won't be fully present wherever you are.
Summer is about trying new things, learning as much as you can, and having the most amount of fun while you do it. But, if you don't trust your significant other, your summer will turn into a bundle of worries and you'll miss out on your own experiences.
By trusting your partner to make good decisions and honor you, you'll free yourself from stress and you'll free your partner from your control. Only then can a relationship grow!
2. Keep communication in balance.
Communication is important in any relationship, but becomes crucial when you take your relationship long-distance. The trick here is to be flexible with your schedule. It's summer, after all, and your schedule may look very different from day to day – and so will you partner's. It's important to make sure your regularly communicate with each other, but keep in mind that it may not always be at a regular time.
It's also important to make sure you two aren't talking too much or too little! If you're talking too much, then you each will miss out on the fun summer you could be having; on the other hand, if you're talking too little, your relationship won't be as strong as it could be.
It's all about balance, so work to find it. Also, don't be discouraged if the two of you have different definitions of what "balanced" looks like. That's just something you'll need to communicate about – you can work it out, just like you do with everything else!
3. Be intentional.
The luxury of summer is that you finally have time to do the things you want to do! So, why not take advantage of your extra time and use it to be intentional in your relationship? Maybe there are things you thought about doing for your significant other during the year that you just never had time to do – well, now's your chance!
Plus, there are tons of things you can do for your boyfriend or girlfriend that you just can't do during the school year. In fact, here's a list of fun things you can do during the summer for or with your significant other:
If you have the ability (and your partner isn't too far away), grab a couple of friends and road trip to your honey. You'll get a super fun bonding experience with your friends, and get to see your partner in the same trip. Plus, if two or more friends make the trip, they can hang out together while you get some alone time with your sweetheart. It's a win-win!
Take advantage of the picturesque summer weather and write a letter to your love. Sit outside, and describe the natural beauty around you in your letter – it'll make for a super romantic read.
You're always blasting the radio as your drive around town with your sunroof open – why not have a song that reminds you of your partner? Better yet, make a summer mix for you and your partner to listen to – make sure it's cheerful and sunny in nature!
Plan a fun summer outing for your partner from a distance! You can send gift cards or tickets and a letter with instructions on how to use them. Maybe do some research and find out what your partner would like to see or do wherever they are for the summer. It'll be an cool experience both of you will never forget! (Baseball game, anyone?)
Send your love a summer care package. Fill it with mementos from your summer so far: iced tea packets, a hand-held fan, sunscreen, pictures and more. Let them know you're thinking about them and are making an intentional effort to share your summer with them.
What do you think?
Do you have a long-distance relationship over the summer? Have you done it before? What are your tips to others? How do you plan on making your long-distance relationship successful? Let us know! Leave a comment!
PS – If you're looking for more CF tips on maintaining long-distance relationships, check out this post!