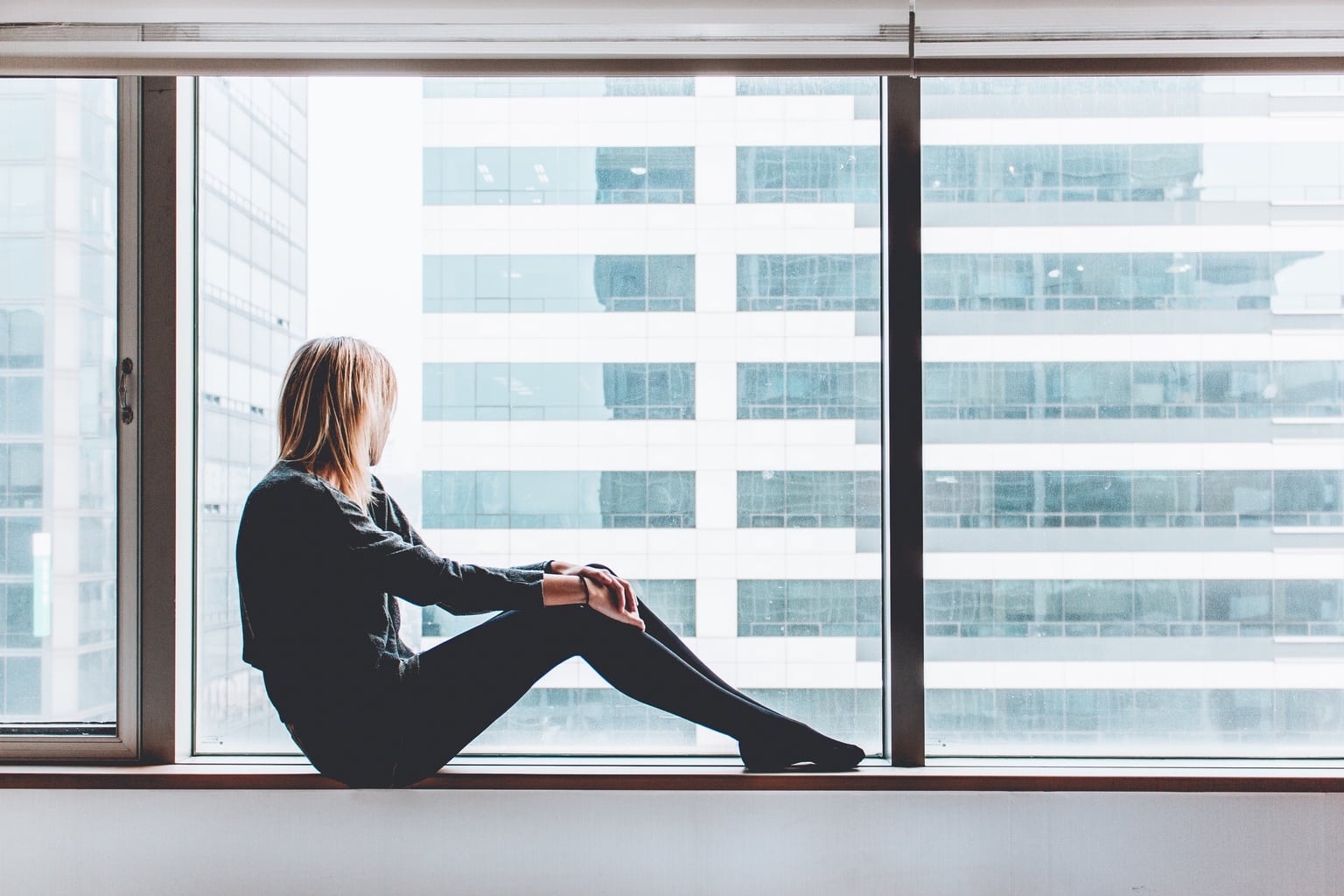 From career tips to outfits that keep you chic but get you out the door fast, The Busy Girl's Guide is a column for the go-getter who wants to have fun while moving forward with life.
Have you ever noticed that the moment that things are super busy and you're stressed or worse, when everything is going great, something major like a break-up (be it with a friend or a significant other) happens and threatens to throw you off your game?
One minute, you're ready to take on the world and the next, you're ready to throw in the towel and crawl into bed.
As someone who is currently going through this, I completely get it. Heartbreak happens, and it always seems to know when you're already stressed. However, that doesn't mean that you have to let it slow you down.
Here are my best tips for dealing with heartbreak… along with everything else in your life.
Keep Busy
I know you'd rather be in bed with ice cream and your favorite movie, but life requires constant attention and care. As tempting as it is to dwell on the relationship, it's going to slow you down by zapping your energy and redirecting your focus away.
Don't become a workaholic by any means–replacing your love life with your job does not a happy girl make. Instead, dive into planning things out and scheduling yourself almost to the max. When you have just about every minute planned out, it's harder to think of all the happy times with your ex.
That being said, be sure to take a little time to do some constructive self-care! From learning a new hobby to going out with friends, there are so many ways to reclaim your newly won independence (and to keep your hands too busy to text your ex).
Treat Yourself (Wisely)
Most people, when faced with a breakup, look for comfort somewhere. For you, it may be shopping, going out, or binge-watching the entirety of your Netflix picks. (Personally, I'm notorious for eating my feelings.) Any and all of those things are completely fine, but as long as they're done wisely.
Busy-Girls know the value of multitasking and of killing two birds with one stone, and what better time to put those skills to use? The aftermath of a breakup is the perfect time to improve yourself and your life.
There's a lot of ways to do that, and I think the perfect place to start is with your "treat-yo-self" activities. Instead of heading out to the club, round up the girls and try taking a fun class (like wine and paint!). While finding comfort in Netflix, maybe sneak in some low-key exercising. While whipping up comfort food, look for healthy but tasty alternatives! The possibilities are endless.
Outfit: Brokenhearted but Busy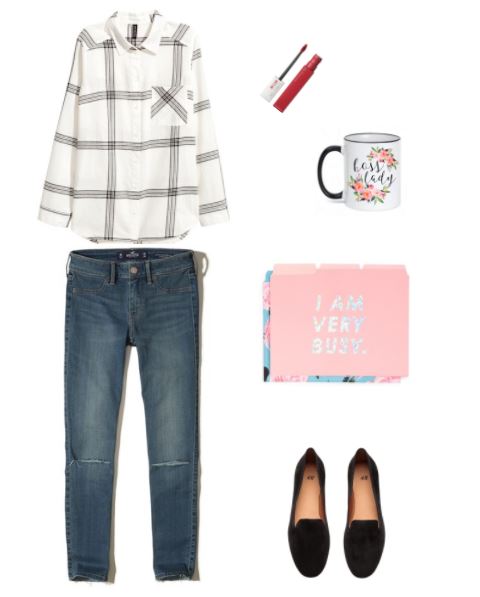 Products: Jeans – Hollister, Shirt – H&M, Shoes – H&M, Folders – Nordstrom, Mug – Etsy, Lipstick – Maybelline
Okay, now the most important part of winning the breakup–looking as if everything is okay. (Which is step one of feeling as if everything is okay, FYI.) It can be hard, but the key is not overthinking it.
These jeans are actually leggings, which means that, while they're not your favorite pajamas, they are about as comfortable and a thousand times more appropriate. The flannel is soft but light enough that you can focus on being cozy and cool when you step out for the first time since the breakup.
The loafers are super comfortable (I have two pairs) and understated but cute. Swipe on some lipstick to draw attention away from how tired you look (because crying makes us all look like we need a million naps), and keep some useful things nearby to remind yourself (and everyone else) that you got this.
What do you think?
Do you have some busy days ahead of you? How do you stay on top of your schedule like a boss? What are you busy girls up to–and what do you want for tips? Let me know in the comment