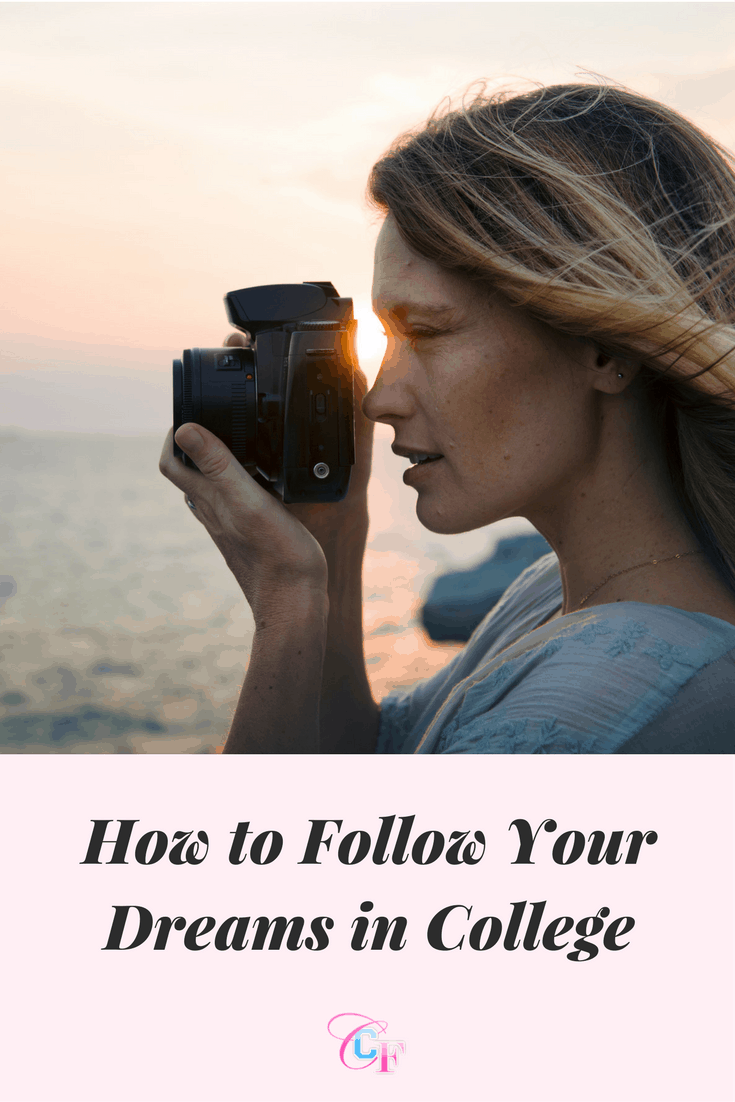 I remember when I first discovered my love of fashion. It was sophomore year of high school and I randomly spent a weekend binge-watching an entire season of Project Runway.
Post-binge, I couldn't stop thinking about the designers' intricate and innovative looks. From having the freedom to choose your own fabrics to watching your own creation walk on the runway, fashion design seemed like a dream to me. I wanted, for the first time ever, to try it myself.
And then I went to register for next year's classes. Surprise: art electives weren't an option anymore.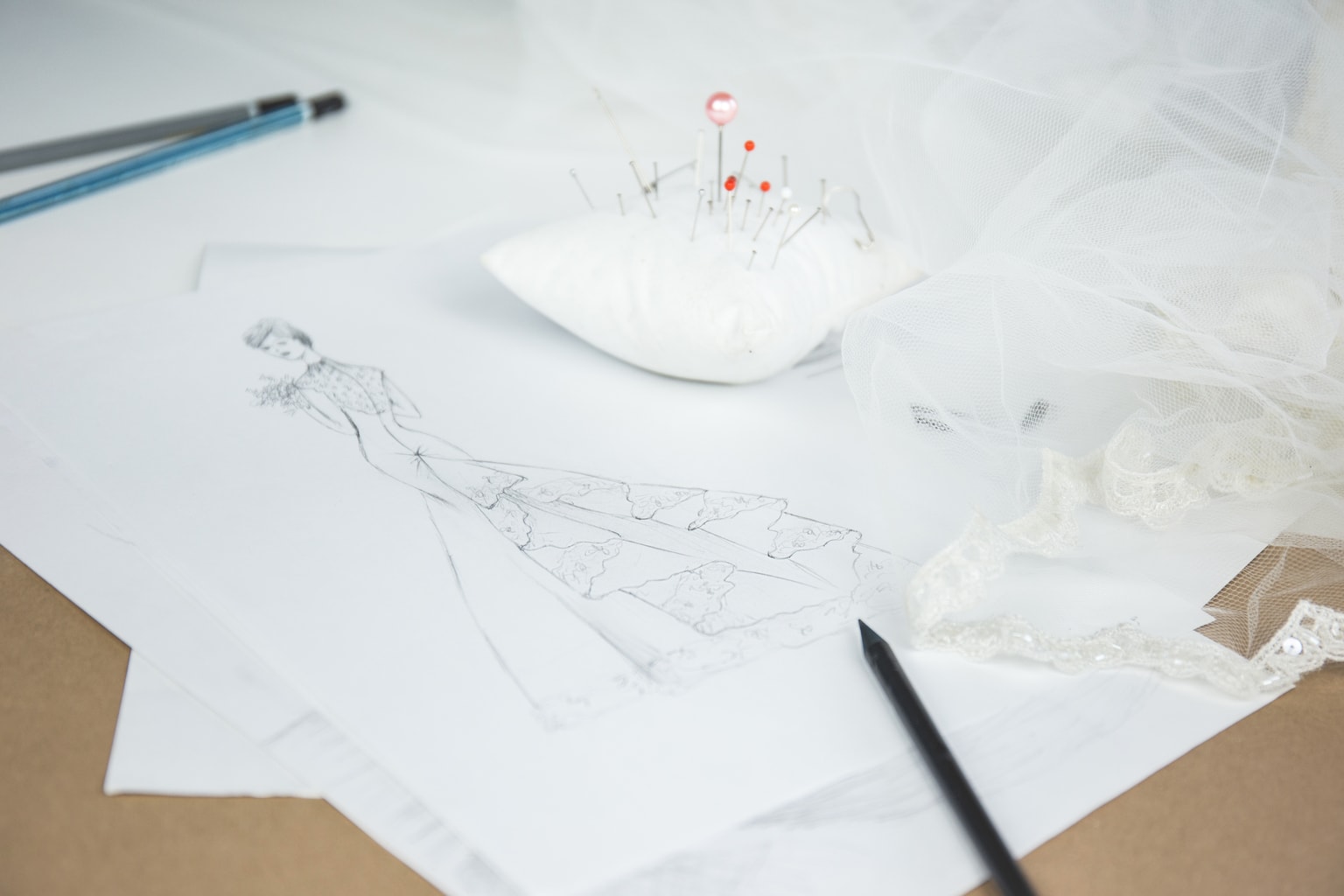 So I traded my sketchbook for an accounting textbook. Dreams of designing garments transformed into analyzing income statements and balance sheets. And numbers began to take up my time.
Don't get me wrong – I'm thankful for where I am today. But I find that no matter how much time I spend on other pursuits, I always gravitate back towards fashion.
I've learned that discovering your passions can help you immensely during college and beyond. It allows you to balance different interests but also have a core focus. These days, I make my love of fashion a priority (by writing for this blog, for instance!) while still pursuing other things for school.
If there is something you love doing, it will love you back. Isn't it about time you reap the rewards?
It was fashion that intrigued me, but for Viola Hastings in She's the Man, it was a love of soccer. With all of the challenges she faced, Viola can teach you a few things about how to follow your dreams in college.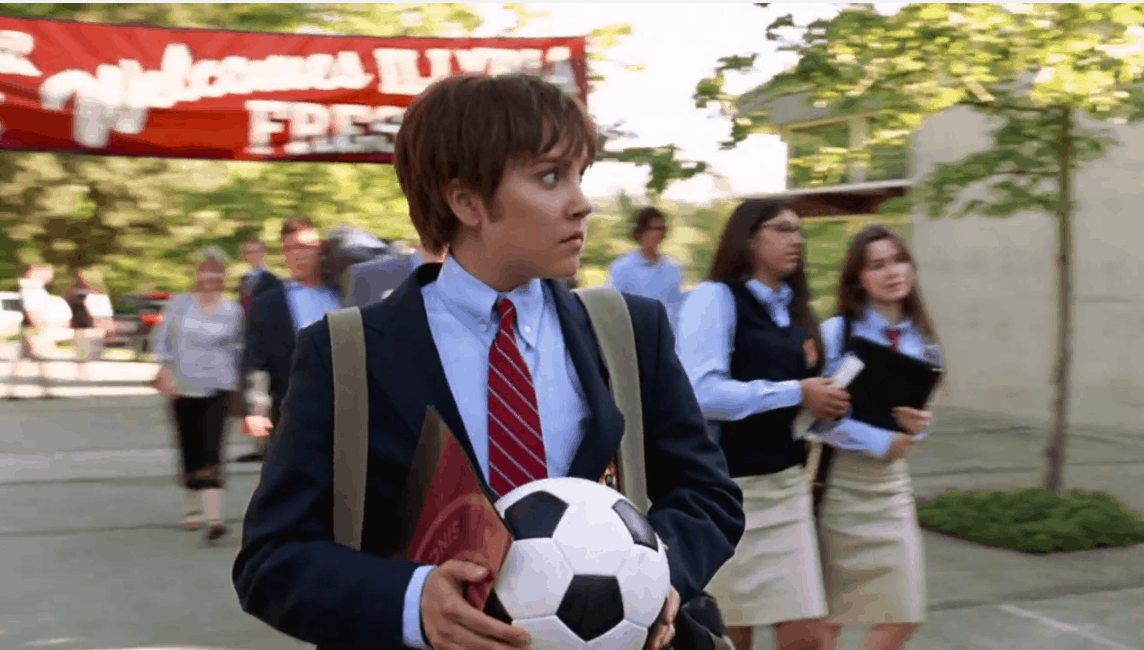 About the Movie
Inspired by William Shakespeare's Twelfth Night, She's the Man (2006) is an American teenage comedy surrounding the energetic Viola Hastings (Amanda Bynes).
After her girls' soccer team gets cut at Cornwall Prep, Viola takes it upon herself to prove that girls can play the sport just as well – if not, better – than boys. Her then boyfriend Justin (Robert Hoffman), however, is completely against the idea, and Viola is discouraged.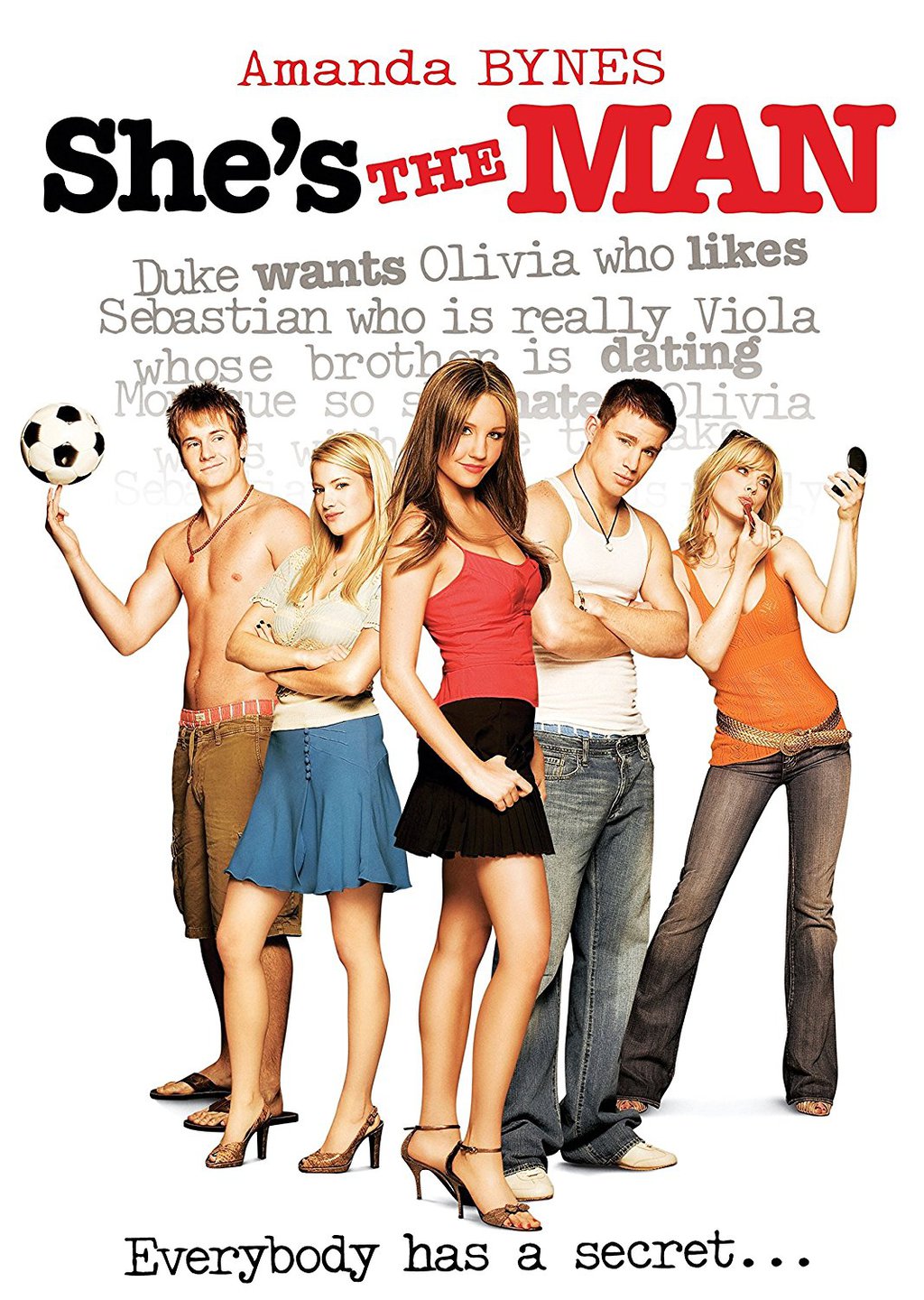 However, when Viola's twin brother Sebastian (James Kirk) suddenly travels to London with his band, Viola takes his place in order to play soccer at Illyria Prep, an elite boarding school.
She definitely has a lot on her to-do list – impress Coach Dinklage for a spot on the team, adapt to a completely different school, and avoid awkward encounters with Sebastian's crazy ex-girlfriend. As if that wasn't hard enough, she has to do all of this while pretending to be someone she's not – her brother.
(Want to watch this classic '00s flick before reading further? Check out the DVD here.)
—
Here's what "She's the Man" can teach you about following your passions in college and beyond:
1. Seek an opportunity and get moving.
In the film, Viola jumps at her chance when she sees it. After hearing of her brother's plan to perform his music in London, she doesn't hesitate to take his place at school.
She recognizes the situation for what it is: It's her opportunity to be on the soccer team!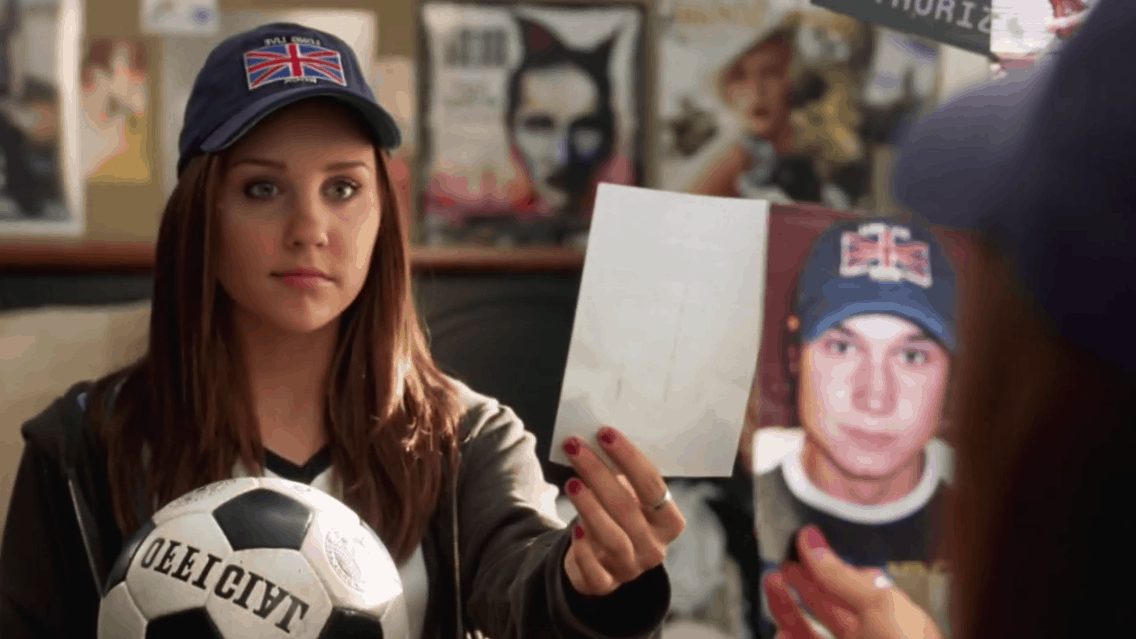 We all have that one thing – a subject, hobby, activity, etc. – that excites us and makes us light up when we talk about it. But would we all jump at the chance to further pursue it?
Make like Viola and keep your passions in mind. Then seek out chances to explore them.
For instance, if there's an upcoming event in your field that you might be interested in attending, take a chance today and RSVP. Vow to go and at least give it a shot. There you go, you're taking a step toward your dreams!
Like Duke (Channing Tatum) said, "Be not afraid of greatness: some are born great, some achieve greatness, and some have greatness thrust upon them." Go after your greatness.
2. Be prepared to improvise.
Our heroine quickly discovers that impersonating one's brother is much more complicated that it seems. Sure, she's able to transform her appearance to look like him, but it's another thing to figure out how to act as Sebastian. Even rehearsing his walk and lowering her voice a few octaves is not enough to deal with a crazy ex-girlfriend and a potential love interest. Yikes.
Viola has to "roll with the punches" in order to keep her secret safe and earn her spot on the soccer team. Exhibit A: Covering up why "Sebastian" has tampons in his gym bag:
She's the Man (1/8) Movie CLIP - I Get Really Bad Nose Bleeds (2006) HD
What can we learn from this? Not everything is going to go smoothly, and that's completely fine! When going after your dreams, you just have to get up and keep on moving.
Love astronomy but can't make it to the stargazing extravaganza? See if there are other events happening soon. Missed auditions for a local band? Try an open mic night. Who knows? An awesome opportunity may just be around the corner.
3. Don't let others discourage you from doing what you love.
Viola encounters nothing but disapproval when it comes to her wish to continue the girls' soccer team. From her boyfriend (and then ex, thank goodness) to her own mother, she faces endless opposition when it comes to her favorite sport.
However, the opposition only motivates Viola to prove that her passion is worth pursuing.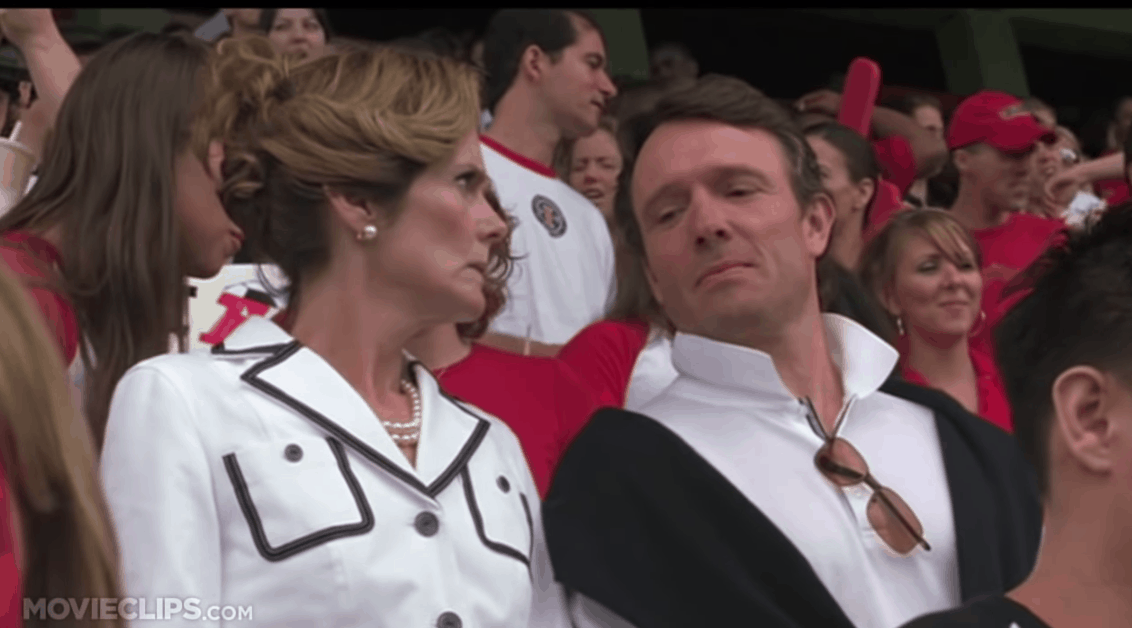 This is probably the worst obstacle you'll have to overcome when you're following your dreams, and it's even harder hearing the disheartening words from friends and family. Frankly, those words hurt. And they can easily shut you down.
But you have to be strong. Don't let the thoughts and feelings of others dampen your mood. Remember that when it comes to how you spend your free time, it's YOUR opinion that counts. A wise person once said, "Those who matter don't mind, and those who mind don't matter." Believe in yourself and keep going, no matter what anyone says.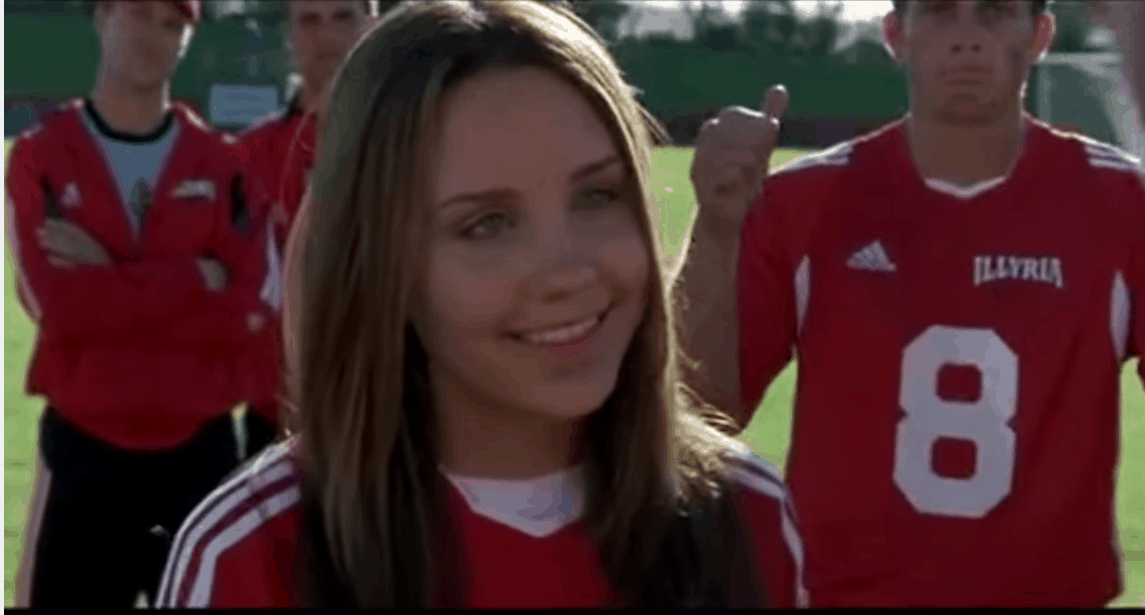 Thoughts?
What are you passionate about? Do you have additional tips on how to pursue them? What movies have you watched recently? Start the conversation – comment below!