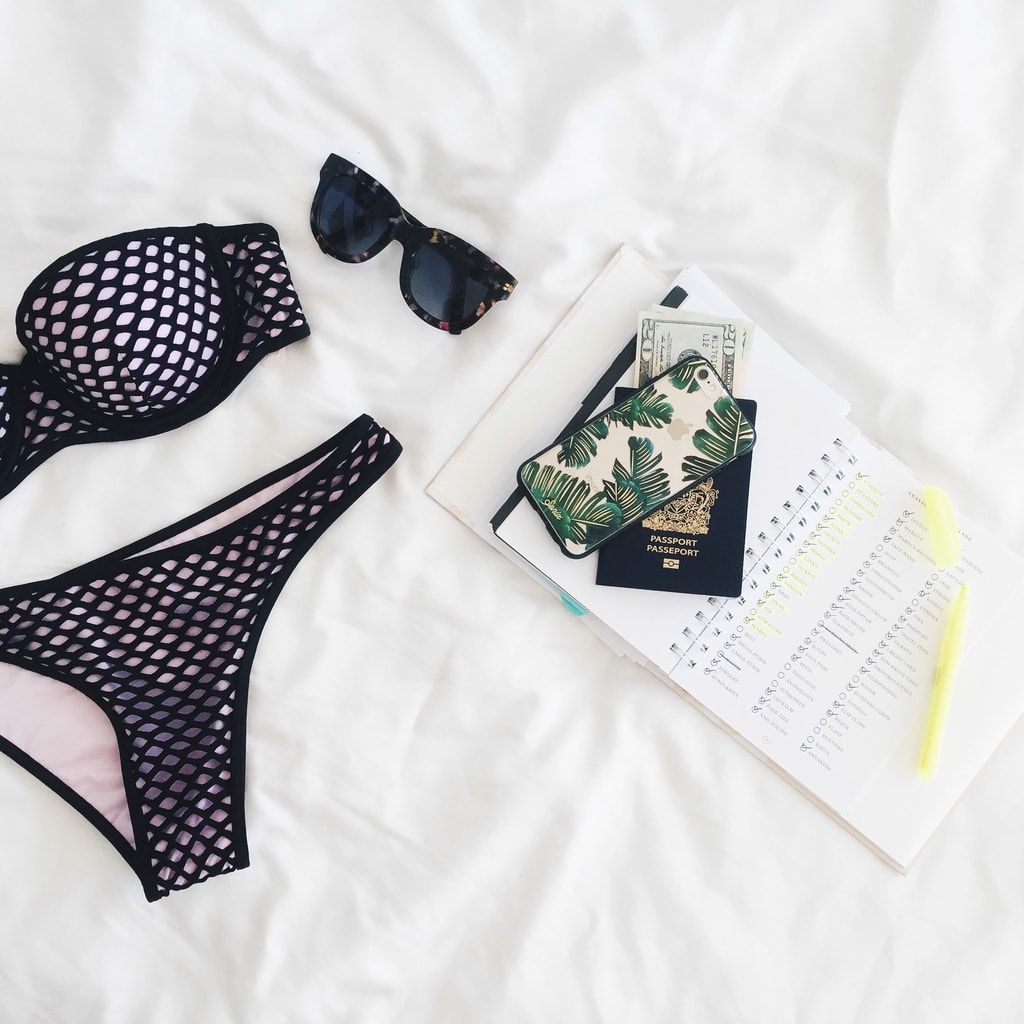 Who doesn't love a little getaway? This summer you may have an opportunity to get a much needed break from classes. Wherever you are headed, a travel capsule wardrobe can save you time and stress.
If you follow my posts here at CF, you know I have already shared a few travel capsule wardrobe examples, most recently one for spring break and another for a trip to The District. This time I wanted to teach you how you can create your own travel capsule wardrobe!
Here are three steps to packing a curated travel capsule wardrobe for your trip, wherever you may be headed.
1. Set the style mood of your location.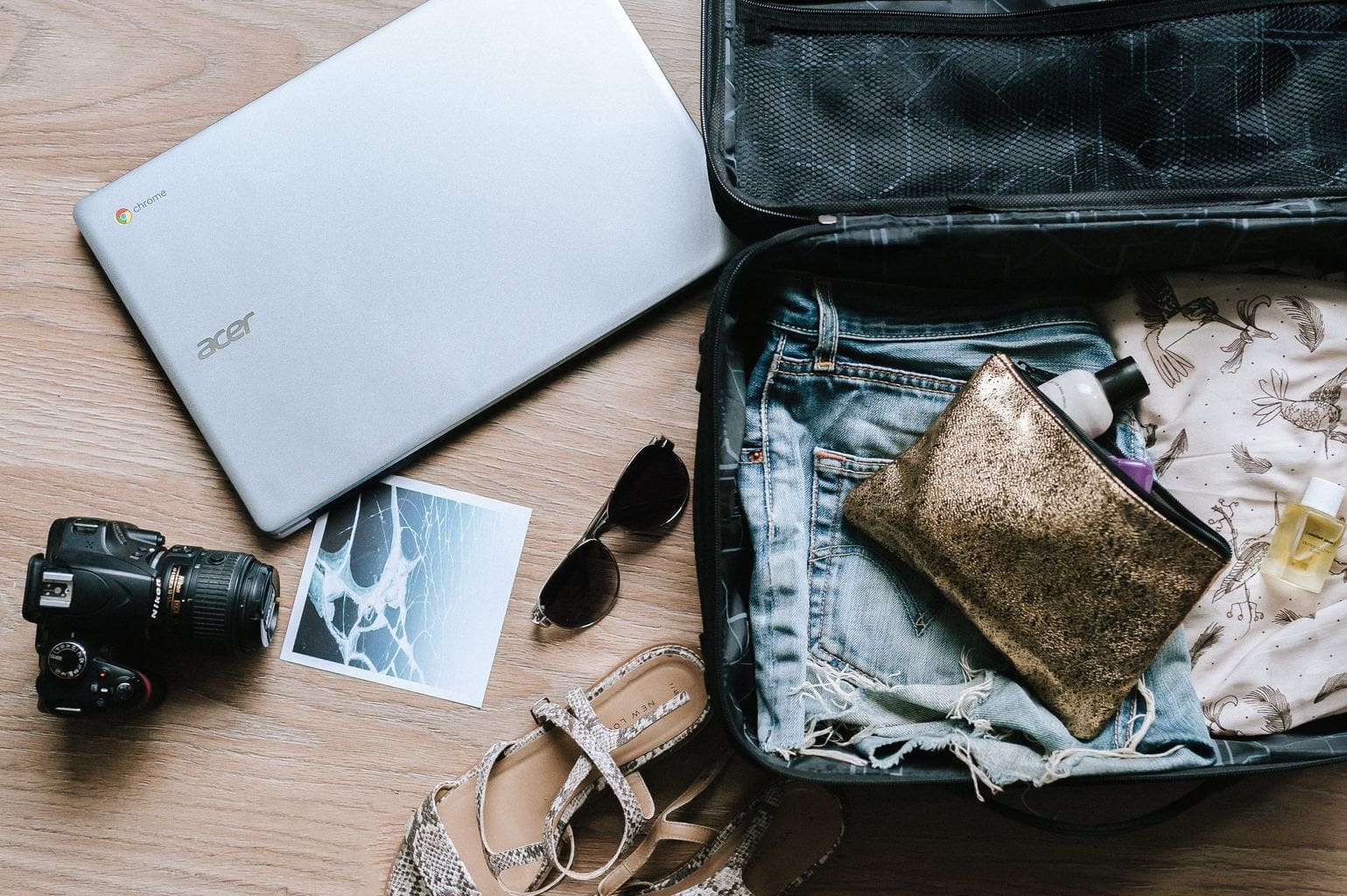 So where exactly are you headed? The beach? The mountain slopes? Or the city? For each of my travel capsule examples I considered the vibe of my destination and how the locals dressed.
Your travel capsule wardrobe should be appropriate for your destination while staying true to you. As with any capsule wardrobe, you want to go with colors and prints that harmonize with one another — this means more outfit options. So come up with a rough color scheme to base your look around, based on the colors that look best on you and the colors that you feel fit your destination best. (Think brights for Miami, sharp neutrals with pops of color for NYC, pretty pastels and warm neutrals for SoCal, etc.) Here is a great guide to choosing a color palette for your capsule wardrobe.
Once you have a color scheme and feel in mind, create an online mood board for style inspiration to get started. (I don't think I need to teach you guys how to use Pinterest.)
One more tip: Try researching what fashion bloggers based in the area are wearing in your destination! This can help you get a feel for the area and what's most appropriate to be wearing there right now.
2. Consider your itinerary.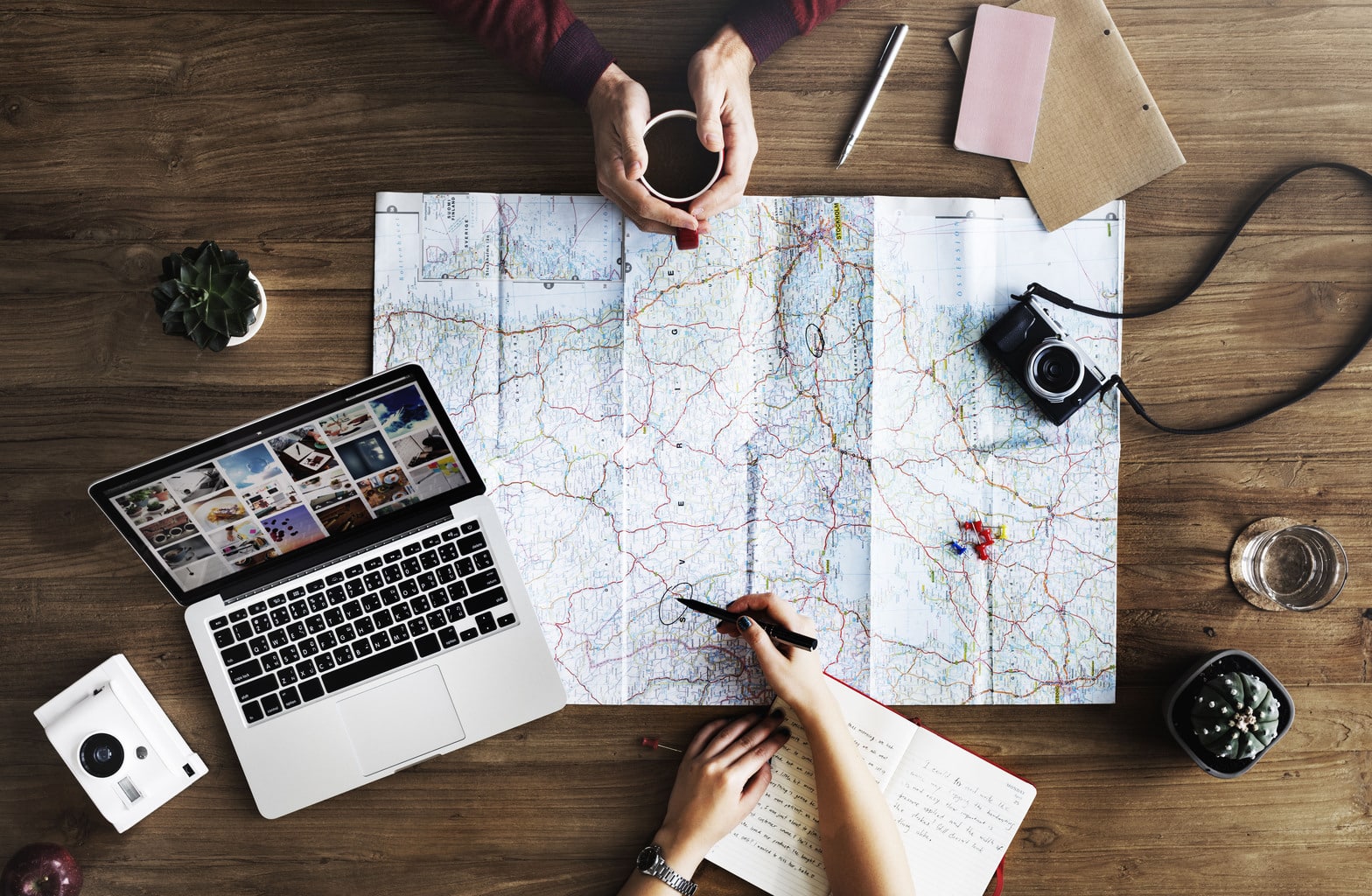 It is important to have a general idea of what you plan to do, that way you can work you outfits around your activities. You want to bring outfits that you'll actually wear, not just outfits that you like in theory.
Be realistic in what you plan to wear by considering how much walking you'll be doing, and what the weather will be. Sometimes we can get excited about vacation and pack clothes we would never wear at home, only to have them sit in our suitcase while we wear our same go-to basics that we always do. The idea of traveling to a new place could make you feel like you need a new wardrobe as well (and really, you probably don't need that many new things).
Have fun with your travel capsule wardrobe but be true to your style and comfort level. For instance, if you're not a heels girl at home, you probably won't feel like wearing them when you're on vacation either. Pack for the mood, weather, and activities of the trip, but be sure to stick to your personal aesthetic. This ensures you'll actually wear all of the items you bring with you.
3. Plan outfit ideas — ideally a few more than you need.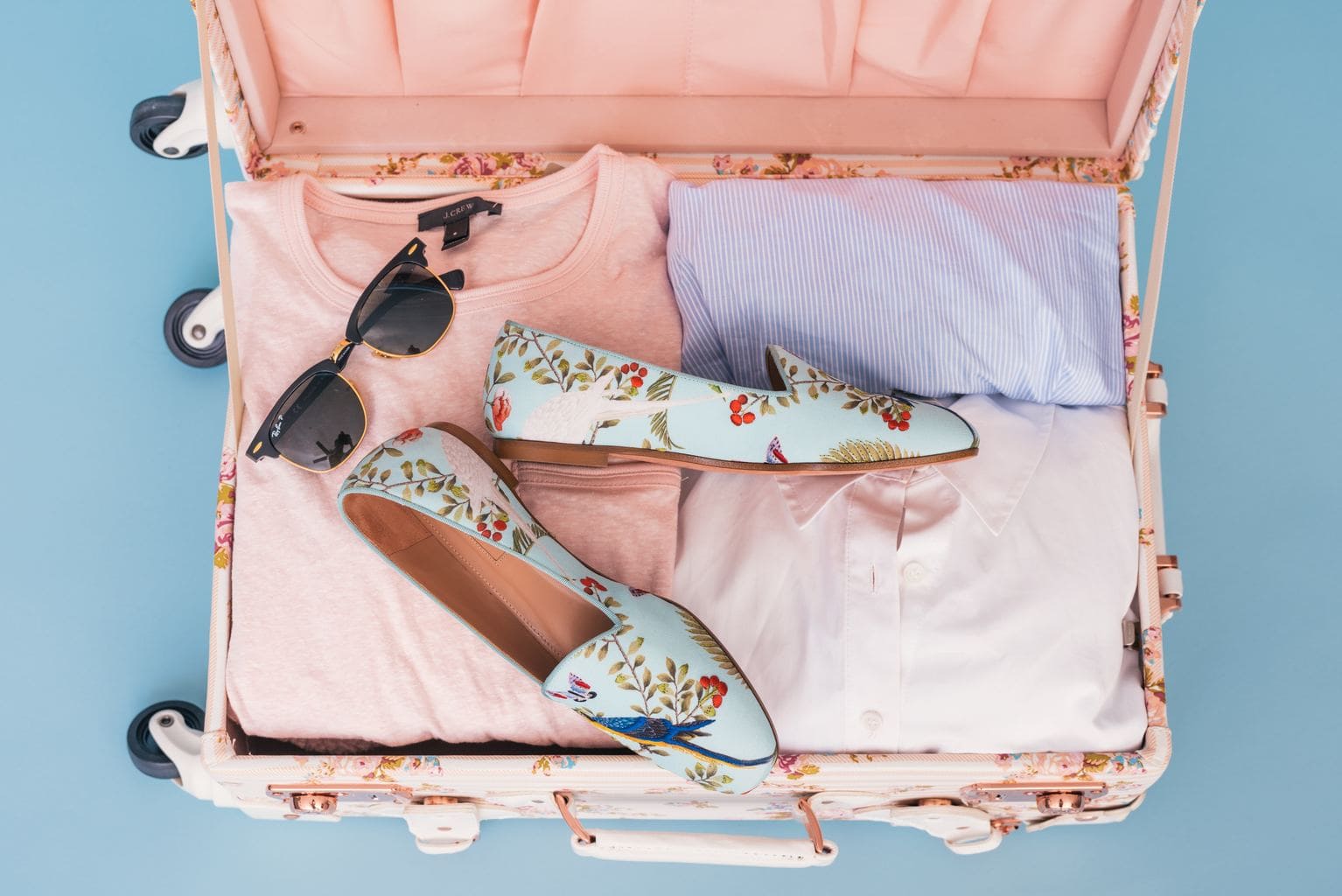 If you want to get ultra-organized, it can be helpful to plan out the exact outfits you're going to wear. This ensures that every piece you bring has a corresponding outfit and eliminates waste. It also makes getting dressed a snap once you get to your destination.
If you want to plan exact outfits, you can use apps like Stylebook to create them and save them to your phone. Alternatively, you can grab all of the clothes you want to bring and physically put on every outfit, including shoes, bag, and accessories, then take mirror selfies wearing each look. Physically trying on the outfits can better help you see which pieces look best with one another, and can help you figure out which accessories to bring.
However, if it's not your preference, you do not have to map an outfit for every day. Know what you'll be doing, how many days you'll be doing it, and you can work from there.
A capsule wardrobe is meant to be remixable, so for a travel wardrobe I usually plan a few versions of an outfit and decide which one to wear once I am there. You'll have enough packed for the trip with room to mix things up while you're there. Be sure make room for schedule changes and weather mishaps.
What do you think?
How do you feel about a travel capsule wardrobe? Do you plan on packing one for you next trip? Are you headed anywhere fun this spring break? I'd love to hear your thoughts in the comments below!