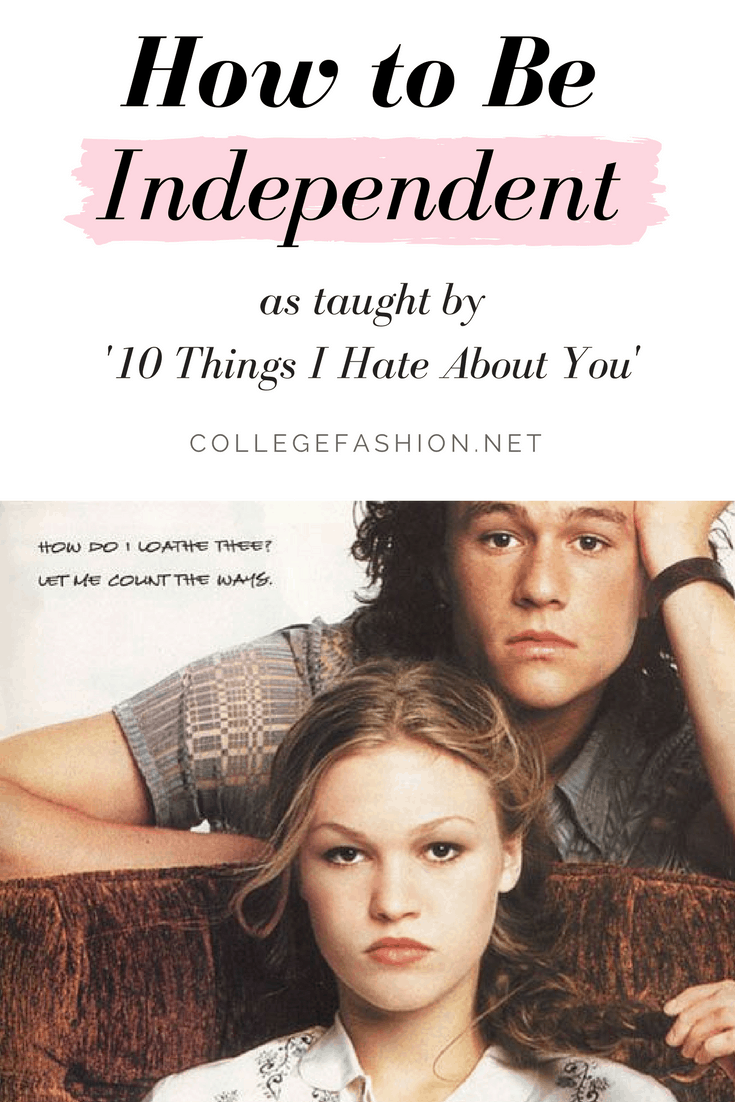 Take a Movie's Advice is a weekly column attempting to discover the similarities between our favorite movies and real life. Grab some popcorn, sit back, and enjoy the show.
It seems like it was only yesterday when I was dropped off at the resident halls, armed with dark paisley bedding, crates of new school supplies, and lots of enthusiasm.
Shortly after, I ventured around campus alone, exploring the ins and outs of different buildings to become more acquainted with this new environment that I'd call home for the next few years. To freshman-me, the amount of freedom was unbelievable; I was completely content with creating my own schedule, eating meals at unusual hours of the day, and hitting up coffee shops whenever the time seemed appropriate.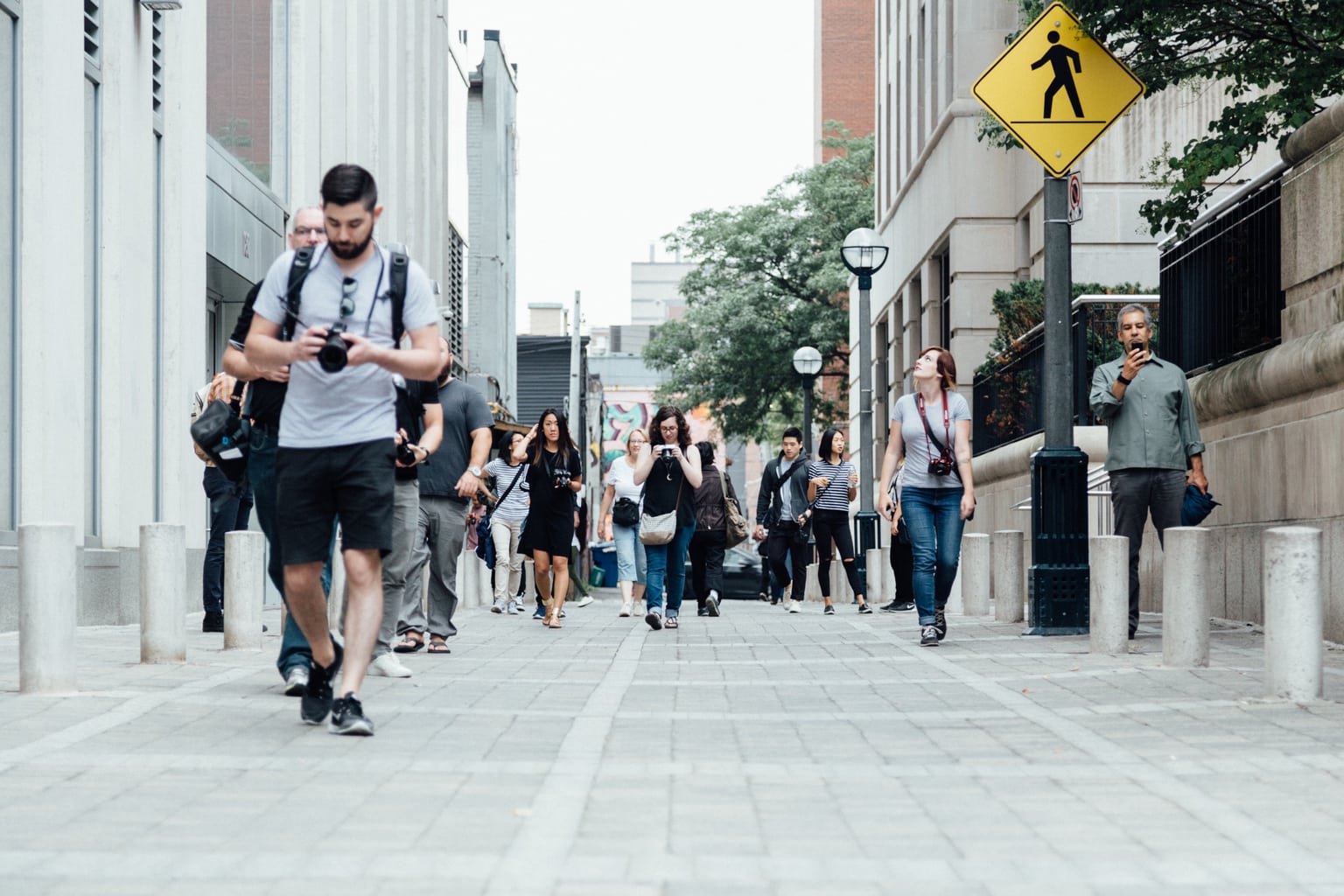 However, as the weeks went on, I soon realized what most new freshman eventually do: that living alone for the first time isn't as easy or painless as you'd think. In fact, I found that "being independent" was actually a skill I needed to develop. And I'm still working on it.
Independence is an essential skill for college students to learn, and it goes beyond learning how to do a load of laundry or trying to make scrambled eggs for the first time. College is about discovering who you truly are and who you want to be in a variety of areas. And that includes learning how to be yourself on your own, and how to be okay with it.
Wondering how to become more independent? Check out some tips below from Kat Stratford, the crowd favorite from 10 Things I Hate About You.
About the Movie
Directed by Gil Junger, 10 Things I Hate About You (1999) is a romantic comedy revolving around sisters Bianca and Kat Stratford, two distinct individuals with very different outlooks on high school and life.
After Bianca (Larisa Oleynik) is asked out by Cameron James (Joseph Gordon-Levitt), her overprotective father decides to set a new rule for his younger daughter. She can only date when her older sister Kat does.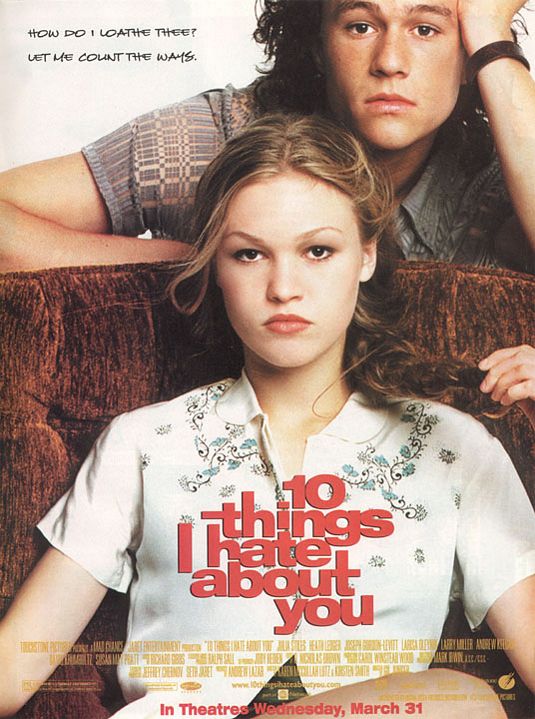 The problem? Kat (Julia Stiles) has strong opinions and somewhat of a bad temper, and dating is the last thing on her mind.
Cameron, a quick thinker, finds away around the problem. He asks for the assistance of Patrick Verona (Heath Ledger), the school's resident bad boy, to ask Kat on a date. Unfortunately, Patrick refuses. Cameron later convinces Joey Donner (Andrew Keegan) to pay Patrick to date Kat. While Patrick shows some initial reluctance, he eventually sets out to win Kat over.
From lively parties and high school dances to self-written poems and bleacher serenades, there are a lot of awesome moments that occur throughout the film. And at the end of the day, the fun story has a lesson: Kat finds that it's possible to let your guard down and still stay true to your values.
(Psst: Haven't seen this awesome movie yet? Get the DVD here!)
Here's what our girl Kat taught me about being an independent woman in college:
1. Don't worry about others' expectations.
While Kat's younger sister Bianca aspires to be part of the popular crowd at school, Kat doesn't share her need to "fit in". Meeting the expectations of her fellow classmates doesn't rank on Kat's list of priorities, like, at all.
Even under the supervision of an overprotective father, Kat has a penchant for loudly stating her opinions and sharing the occasional sarcastic remark when necessary. While others may view these as acts of rebellion, they're simply Kat's (teenage-typical) way of adding commentary and expressing her thoughts.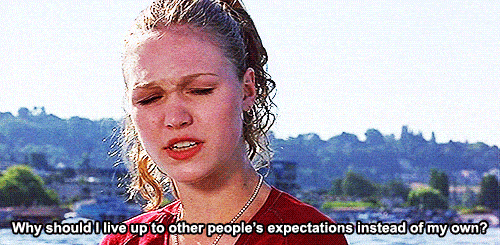 Kat later reveals why she acts the way she does, and it goes back to when she dated the popular Joey Donner freshman year. Kat gave into peer pressure, had sex with him, and immediately regretted it. Since then, she has vowed not to do anything unless she approves of the decision and is completely comfortable with the outcome.
In college, it's important to understand that your life is your own. No one runs your world but you, and it is ultimately your decision to choose what you do with your time on Earth.
Ask yourself: How are you living in line with your own choices? How are you living only to please others? And most importantly, where do you need to make some changes?
2. Be proud of who you are.
Throughout the film, Kat puts her personality on display, freely embracing everything from her love of music by the Raincoats to her fierce intelligence both in and out of class.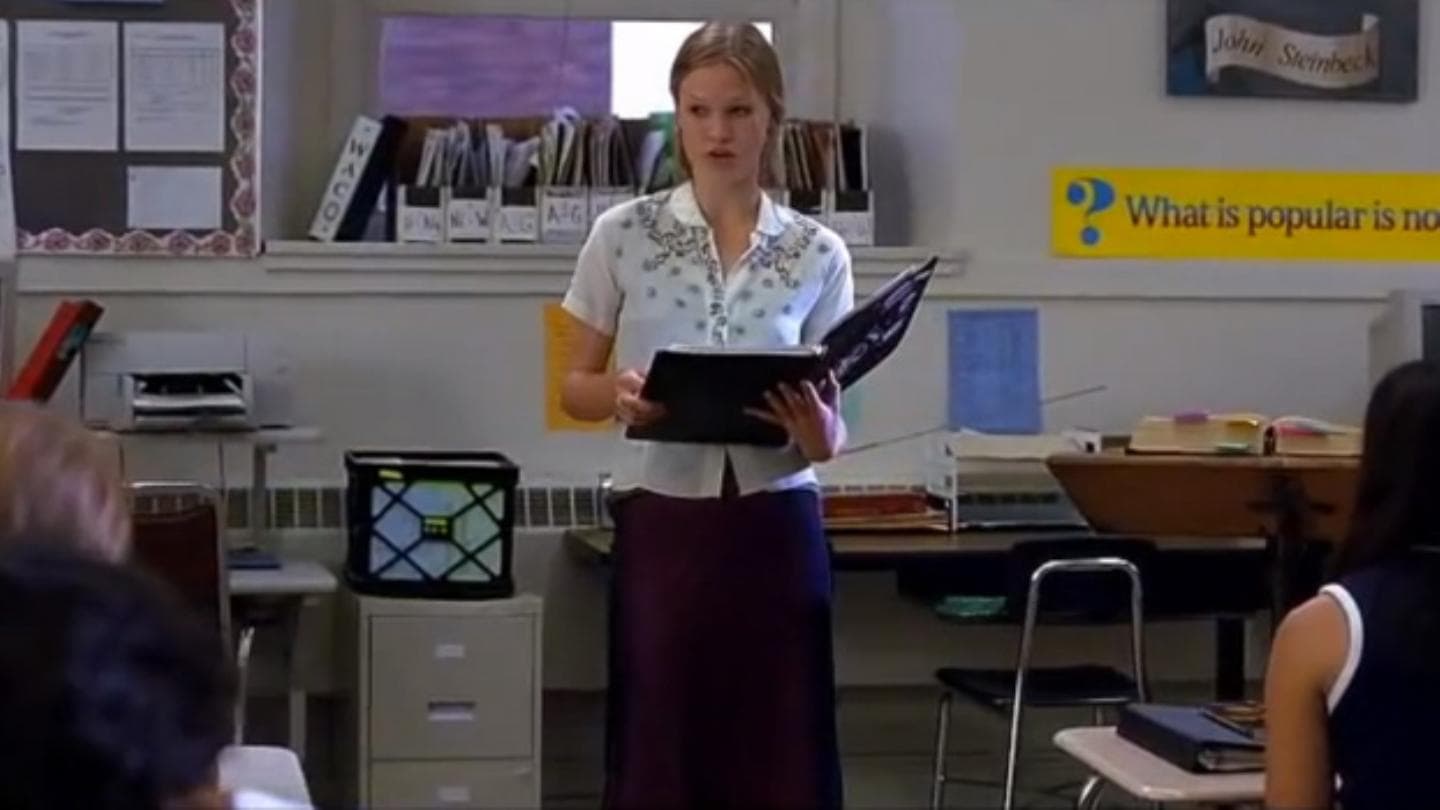 While others may speak unfavorably of Kat around the halls, she always turns the other cheek and remembers that the only opinion that matters is her own. This is something all of us would do well to copy.
We talked about being true to yourself in college a couple weeks back, but the advice there is worth repeating. The only person you need to impress is yourself, and the things that make you "weird" are also the things that make you, you.
So don't hide who you are or shy away from embracing your interests, no matter how quirky! Be proud of the things you feel passionate about, and don't let anyone tell you otherwise.
3. Show people how you feel.
It's important to remember that being independent does not necessarily mean you need to be alone.
The connections you make throughout your college years may end up becoming lifelong friendships and relationships. As a result, it is only right that as independent women, we show others our gratitude and appreciation.
In the film, Mr. Morgan asks his students to write their own version of Shakespeare's Sonnet 141. Kat then writes a sonnet addressed to Patrick called 10 Things I Hate About You, in which she reveals that she has feelings for him.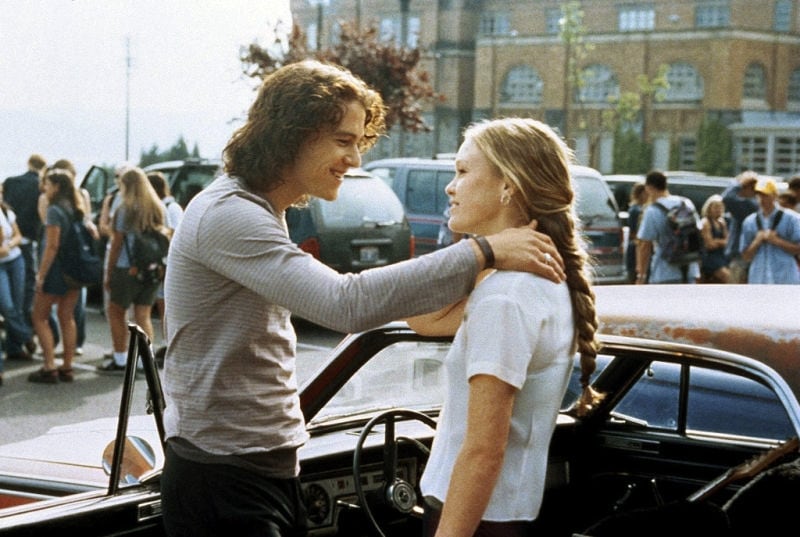 Similarly, Patrick serenades Kat with the help with the school marching band during her soccer practice.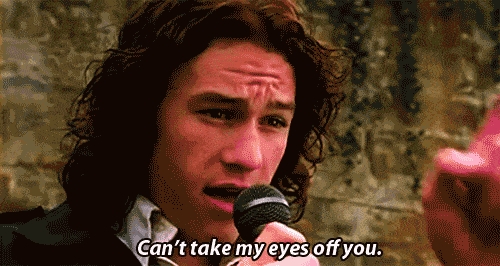 Of course, you don't have to do anything quite that extravagant for your loved ones, but the option's still there!
You may be awesome and independent, but that doesn't mean you shouldn't show appreciation for the other awesome people in this world. (Or your Prada backpack.)
Thoughts?
Do you have any tips on how to be independent while in college? What movie are you watching next? Start the conversation – comment below!