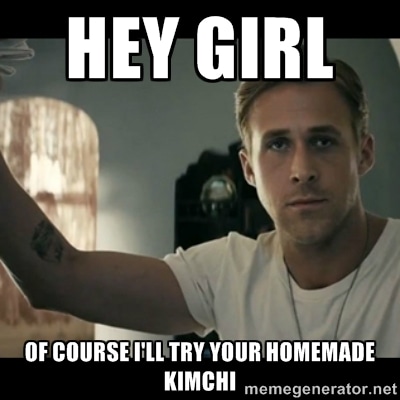 Everyone knows that buying your groceries is less expensive than eating out for every meal, but when you're stocking up on canned sauces and bottled condiments as well as the fresh stuff, it can start to add up quickly.
It doesn't make sense to try to make every single condiment you use, of course. I certainly don't want you to start pressing your own fish sauce or fermenting your own soy sauce (though if that's your thing pleeeease tell me you have a blog because I would read the ISH out of that). That said, there are certain pantry staples that not only cost an arm and a leg to buy pre-made at the store, but actually taste better when you make them at home.
No matter how well you know your way around a kitchen, there are things you can easily make at home for a fraction of the price that will make you feel like both a DIY goddess and the baddest b!tch in the home-cooking game. You're welcome.
Beginner Level: Veggie Broth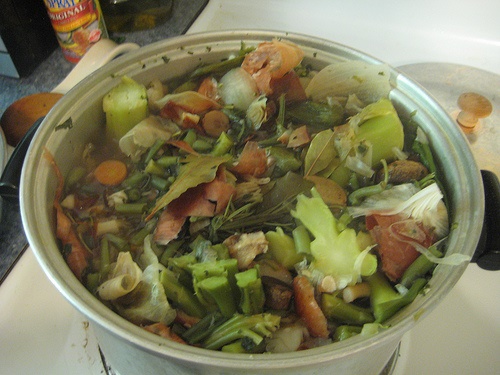 If you're eating veggies on the reg and throwing out your scraps, then turning around and dropping your hard-earned dollars on veggie stock at the grocery store, get your head in the game.
Keep a gallon bag in the freezer and throw in your scraps as you cook throughout the week. (Think carrot and potato peels, onion tops and papers, wilted greens and herbs – just avoid super bitter scraps like broccoli stems, cabbage cores, and cauliflower.) Once the gallon bag fills up, dump it in your largest pot and fill with water until the veggies are covered. Gently boil on medium heat for an hour or so, then strain and reserve the liquid.
Voila! A gallon of veggie broth. It'll keep for a weekish in the fridge and up to six months in the freezer. Make ALL the soup, curries, and sauces!
Easy Level: Pesto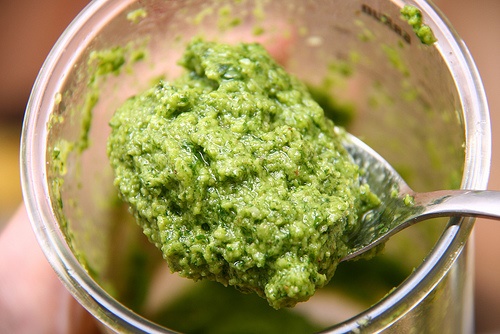 I survived my junior year of college almost on pesto alone, and let me tell you, making it at home is a snap and almost always tastes better than store bought (attention, pesto makers of the world – CUT IT OUT WITH THE SALT). All you need is a blender.
This versatile condiment is full of healthy green goodness and a little goes a loong way. Though the basil+parm+pine nuts combo is a classic, pesto can easily be made vegan or paleo. Pine nuts too expensive? Try almonds, cashews, or peanuts. Don't like basil? Swap for spinach, kale, or arugula. Don't have fresh lemon juice on hand? ACV to the rescue!
Once made, spread this on grilled cheese sandwiches, baked salmon, or pizza, or add a dollop to a bowl of gnocchi or linguine. Store for up to 6 months in the freezer. (It's the perfect little green pick-me-up when you have the winter blahs!)
Recipes to try:
Medium Level: Red Sauce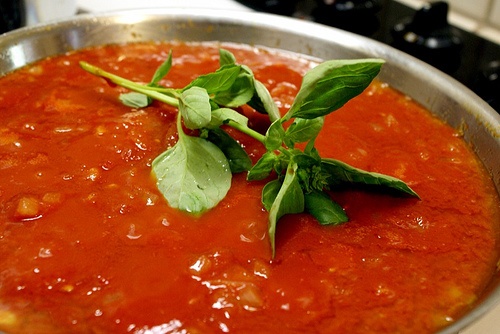 Even if you aren't a huge fan of Italian food and you aren't planning on using this on a big ol' plate of spaghetti, consider this: a basic red sauce, or marinara, can be the base for a lot of cheap, tasty, and simple dishes, from a rustic mushroom lasagna to shakshuka to homemade veggie pizza.
Keeping a jar of this in your fridge or freezer practically ensures that you'll always have something satisfying to eat, and you won't have to drop 8 dollars on a jar of premade sauce that's stuffed with sugar, salt, and preservatives.
Recipes to try:
Hard Level: Pickles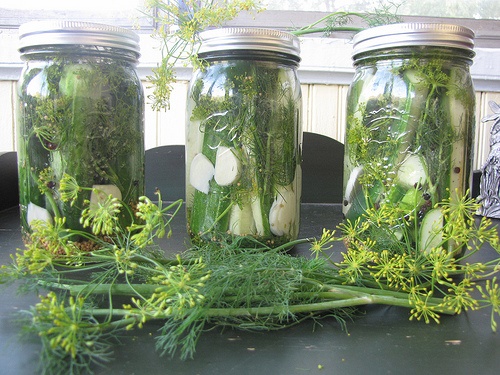 If you are like the husdude and your go-to quick meal is a sandwich, a well-placed pickle is your secret flavor weapon. Pickles may seem a little intimidating (true-true canning is time-intensive and exhausting, tbh) but all refrigerator pickles need is to sit in a vinegary brine, so no canning is needed. Win!
This just means that your pickles will only last a month or so in the fridge, and shouldn't be left out for more time than it takes for your brine to cool. You can make a pickle out of nearly anything, but this is a good way to preserve any extra summer and fall veggies you may want to have in the winter, if you're feeling ambitious.
Recipes to try:
Expert Level: Kimchi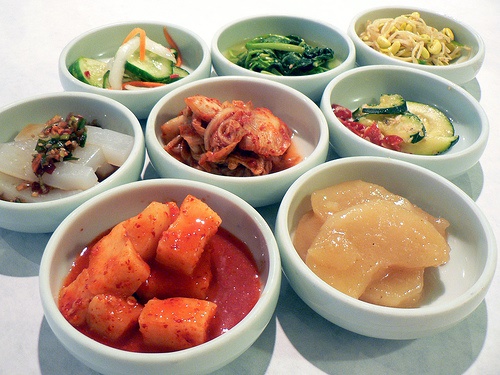 If you're looking for a DIY challenge that will take your noms game to the next level, try your hand at making kimchi at home. Just be sure to keep your kimchi covered and submerged in its brine, and don't forget about it like I did with my last batch. It will turn into a mold factory.
Once your kimchi has reached the level of tanginess you prefer, stuff it in a mason jar and store in the fridge for up to 6 months. Jars of kimchi make creative and much-loved housewarming and hostess gifts if you don't think you can eat all of what you make, but I'm pretty sure you'll find a way.
Recipes to try:
What do you think?
Are you a big home cooker? What foodie type stuff do you like to DIY? What's your secret to adulting? Let me know in the comments below!