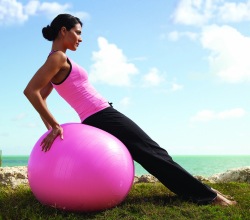 The holiday season is one of the year's biggest contributors to weight gain – the Halloween candy, Thanksgiving cooking, and of course Christmas candy, cookies and food. It's a time when hitting the gym becomes more important than ever!
But what's a fashionable girl to wear when she works out?
When you exercise, do you throw on any old pair of sweats or do you have cute gym clothes that inspire you to get moving? If you don't, there are a few good reasons why you might want to invest in a workout wardrobe!
To get you looking great at the gym, I've compiled a list of cute workout clothes that are flattering, functional, stylish, and budget friendly. If you're trying to fight the freshman 15 or just want to keep up with an existing workout routine, why not do it in style?
Why dress well to go to the gym?
I know what you might be thinking – why is looking good at the gym important? You aren't there for a beauty contest after all. While I agree that you shouldn't go all out with full hair & makeup, there are two important reasons to invest in some cute workout clothes.
1. Fab workout clothes will motivate you to exercise.
Yep, it's been proven: looking good may make you want to work out more. If you buy yourself some cute workout clothes, you'll want to wear them! When you spend the money on fabulous new clothes, you'll naturally feel guilty if they sit in your closet. This helps get you out and hitting the treadmill in no time.
2. You never know who you might run into.
Unless you work out alone in your dorm room, you're bound to run into someone you know when you're exercising. Do you want to be seen in ratty sweats and a stained oversized tee?
Kimora Lee Simmons considers it one of her personal "rules of fabulousity" that you should always dress like you might run into your worst enemy. I couldn't agree more with her, and this rule holds true at the gym. After all, worst enemies (and hot guys from your English class) exercise too! Look your best and you'll be confident no matter who you bump into.
Cute Workout Clothes – Pants
Whether you're doing yoga, using the elliptical or going for a run, comfortable workout pants are essential part of your gym wardrobe. They're great for summer or winter, and even better, they keep you covered up.
Here are some of my picks for cute yoga pants and sweats for the gym: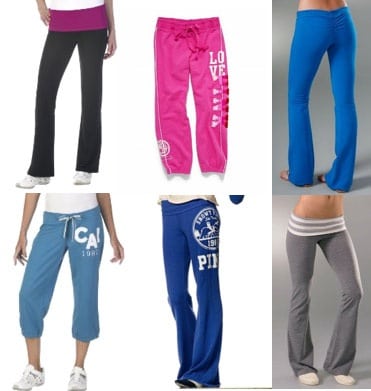 Top row from left:C9 by Champion Yoga French Terry Pants ($29.99), VS PINK Signature Sweats ($38.50), Blue Life Best Butt Boot Pant> ($33.90)
Bottom row from left:Mossimo Supply Co. Knickers ($9.99), VS PINK Foldover Waist Sweats ($28.50), So Low Striped Fold Over Pant ($79)
Cute Workout Clothes – Tanks
Since I'm not a long distance runner or anything, my idea of a good outfit for the gym is a pair of sweats and a basic tank top over a sports bra. I'm no expert on what types of tops you should wear for marathons or sports, so here are some basic tanks that are adorable & comfy for the gym:

From Left:Ribbed Racerback Tank ($8.90), Polka Dot Rib Tank Top ($7.50), VS PINK Printed Tank ($22.50), Charlotte Russe Ribbed Tank ($6.00), Scoop Neck Cami ($8.90)
Cute Workout Clothes – Sports Bras
A good sports bra is so important when you're working out for comfort and support. But bonus points to you if you can find a sports bra that's actually cute!
I looked through hundreds of plain, white, boring sports bras to find the four colorful options below.

From Left:Aerie F.I.T. Sports Bra ($24.50), Moving Comfort Lila Sports Bra ($40), Aerie F.I.T. Workout Bra ($19.50), Under Armour Core 2 Sports Bra ($35)
Cute Athletic Shoes and Sneakers
Here's the thing about athletic shoes – no matter how hard you look, really stylish ones just don't exist. Athletic shoes by nature are functional, not cute. That said, there are some less ugly options out there if you're really willing to look!
Here are the cutest running, walking, and general fitness shoes that I could find. I tried to focus on simple designs and good colors and stay away from overdone shoes with a million swooshes and lines.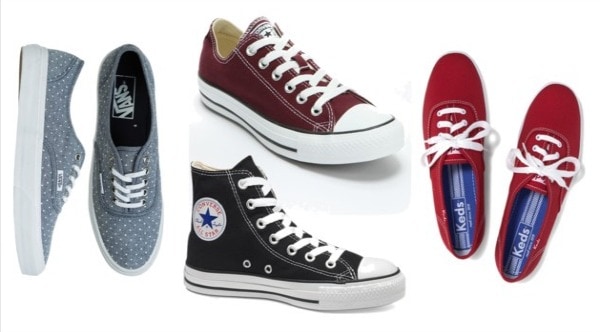 Top row from left:Nike Air Max Torch 3 ($78.30), Onitsuka Tiger by Asics ($79), adidas Running – Supernova Cushion ($89)
Middle row from left:PUMA Magley Metallic ($59), Nike Steady V Leather ($56), adidas Running MicroBounce Etana ($75.60)
Bottom row from left:Nike Dart VI ($56), KangaROOS Lotus Shine ($59), New Balance WX825 ($75.60)
What do you think?
Now that you've seen my picks for some cute workout clothes, I want to know what you like! Do you think dressing nicely at the gym motivates you, or is it unnecessary? What do you usually wear when you workout? Leave your thoughts in the comments!
*Top photo by adria.richards