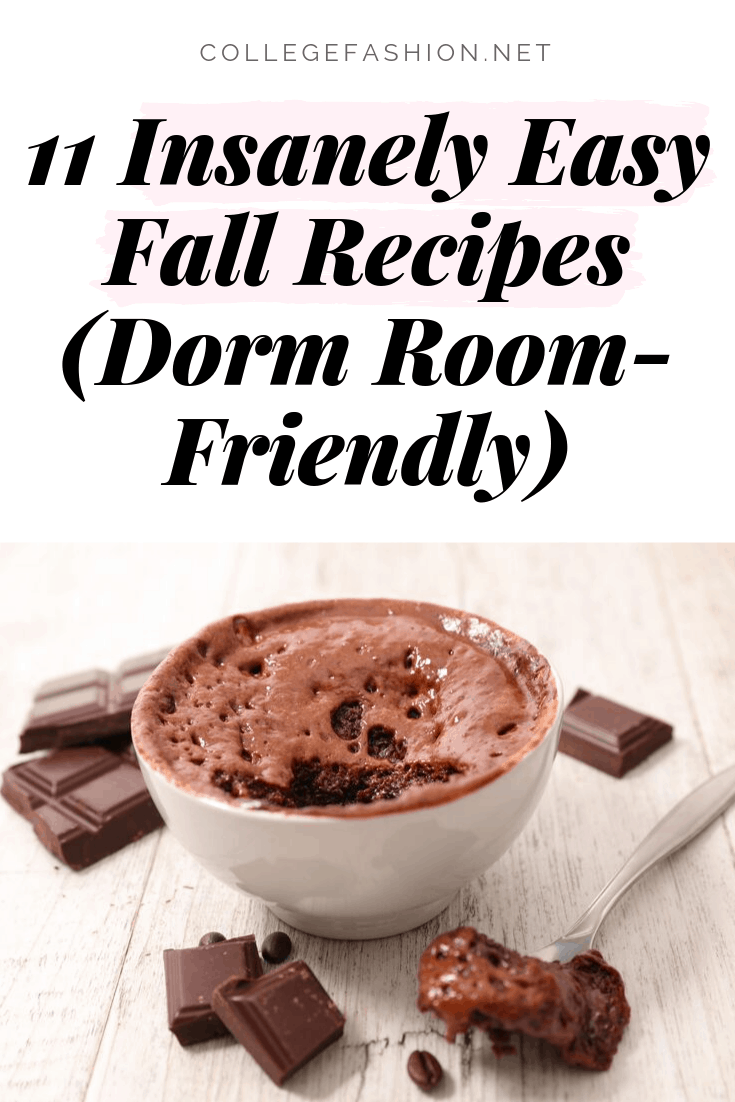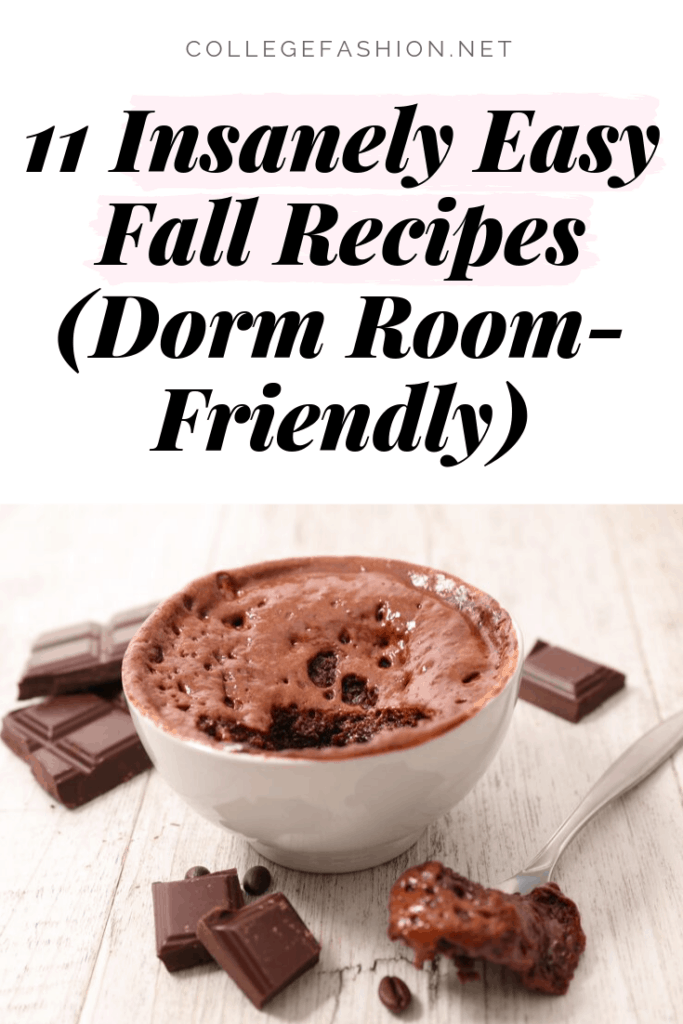 Can you believe it's already October? Fall is in the air and that means it's time for fall movies, fall outfits, and your favorite autumn foods. Cooking in college can be hard when you don't have a lot of time or supplies, but for these easy fall recipes you'll just need a few minutes and a microwave!
Don't rely on the cafeteria for your favorite fall foods; make them yourself!
Read on for some delicious fall recipes that you can make in your dorm (or small apartment).
1. Individual Pumpkin Pie
Pumpkin pie is easily one of the most loved Fall foods. You can make your own individual sized pie using a microwave!
2. Apple Crumble
Apple picking is such a fun Fall activity, but how do you use so much fruit before it goes bad? This delicious apple crumble is a great way to use up extra fruit in college. The apple and spices make this a perfect Fall dessert!
3. Easy Pumpkin Spice Latte
The pumpkin spice latte has become something of an icon. If you have a microwave and the supplies to make a cup of coffee, you'll love this quick and easy pumpkin spice latte recipe!
4. Pumpkin Oatmeal
In search of the perfect Fall breakfast recipe? This video is here for you!
Incorporate the flavors of pumpkin pie into your standard bowl of oatmeal. This recipe is so simple and quick to make in the microwave!
5. Blueberry Muffin in a Mug
Speaking of breakfast, this microwave blueberry muffin recipe looks so easy to make! This would be a great treat for a busy Fall morning.
6. Mac + Cheese
I know what you're wondering; "why do I need to know how to make mac + cheese when I can buy the instant kind?"
Making your own mac + cheese will be healthier, as you'll be leaving out the preservatives found in the packaged kind. It will also likely be cheaper, as an entire box of macaroni noodles is usually only a dollar. This recipe is so simple, and mac + cheese is a classic Fall comfort food.
7. Meatloaf
Here's another Fall comfort food that you can make in your dorm: meatloaf!
As long as you have a refrigerator to store the meat in and a microwave, try this creative mug recipe.
8. Microwave Brownies
Brownies are a great treat year round, but they're perfect for Fall. These ones are made in a microwave, but there are also plenty of YouTube videos for no-bake brownies. You can even add seasonal ingredients like nuts, spices, or dried fruit!
9. Mug Churro
Cinnamon and sugar make churros perfect for Fall. To get the flavors of a churro in a mug, follow this recipe for a quick microwave treat!
This is one of the tastiest easy fall recipes I know; you'll be making it over and over!
10. Cinnamon Roll Mug Cake
Once again, anything containing cinnamon screams Fall! Have you ever thought of making a cinnamon roll in a mug? Turns out, it's possible.
11. Easy Caramel Apples
Have you ever considered making caramel apples in your dorm? Well, it's actually super simple! This would be a really cool activity to do with your friends or the people on your floor.
What are your favorite easy fall recipes?
Which one of these recipes was your favorite? Are there any other Fall foods that you make in your dorm? Share your thoughts with us in the comments.