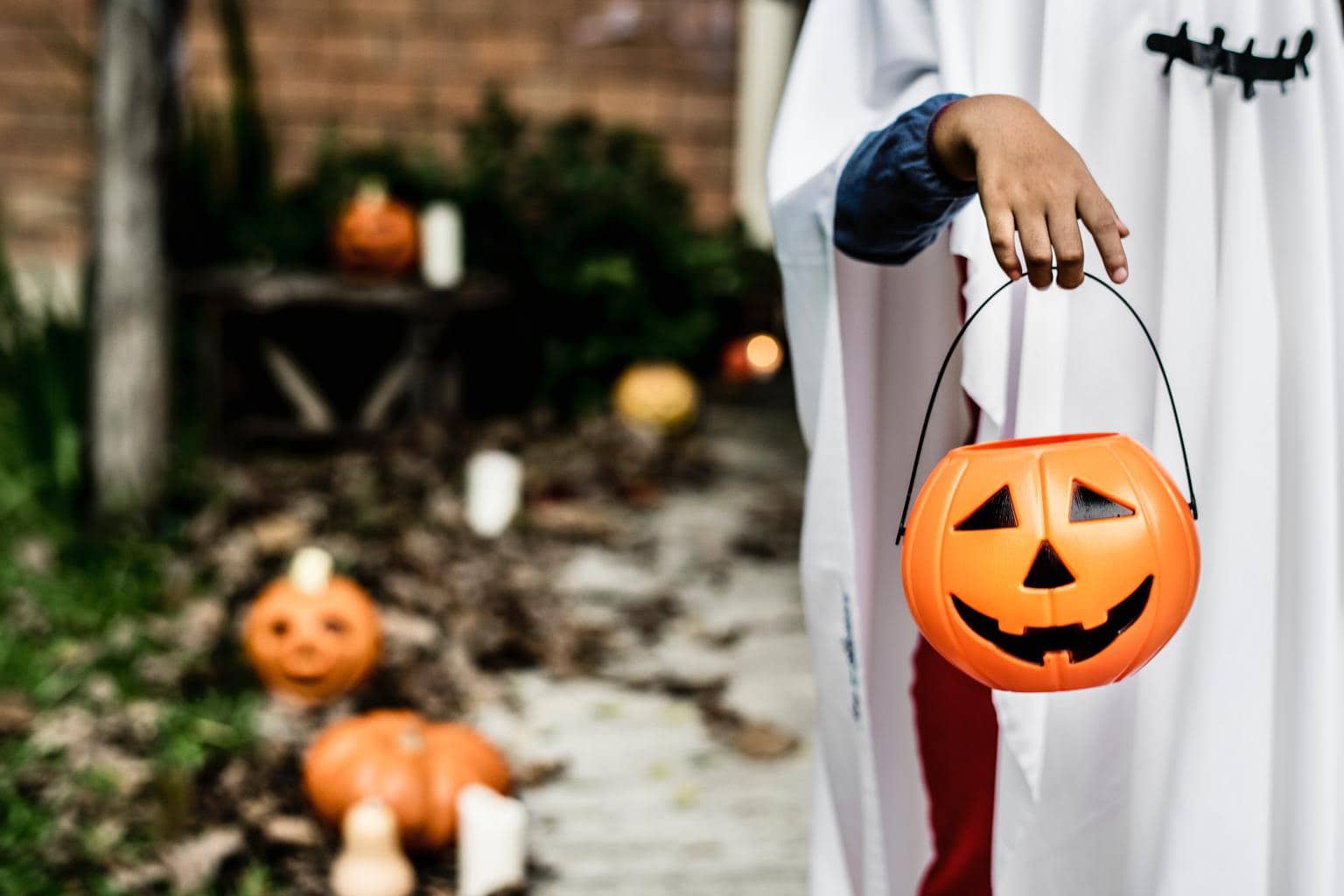 Halloween is practically synonymous with DIY costumes–especially for college students on a budget. Last week, we covered Halloween Costumes for BFFs; now it's time for easy DIY Halloween costumes! The best part? These all work well for individual costumes or as group costumes in a pinch.
Scroll down to see our favorite DIY costume ideas for Halloween 2018.
Oh Deer!
For all my MUAs in training, this is the costume for you. Snapchat filters are easily recognizable, and you'll definitely get appreciative laughs from your friends! The best part is, if you're a makeup guru, chances are you don't even need to buy any new materials.
Just put your hair in double space buns, throw on some black leggings, as well as any beige, brown, pink, or taupe top you own. Instant Halloween costume! The good news is, if it's freezing on Halloween, at least you'll also be wearing leggings. (RIP to your friends wearing tutus.)
Easy Deer Makeup Tutorial | Halloween
Here's a great YouTube tutorial on how to nail the deer makeup! Fellow deer friends and Bambi references optional 🙂
Your Favorite (Alcoholic or Non-Alcoholic) Drink
Throw on a basic bodycon dress from Forever 21 or buy an oversize t-shirt, print out the relevant logo of choice, and then duck tape or safety pin it to your dress. Easy, fast, and effective!
Also an excellent choice for a group costume, since there is literally no limit to what you can dress up as. Starbucks drink? Smirnoff Ice to have an excuse to ice your friends? Get creative! (PSA: CF does not endorse underage drinking.) It definitely helps to match your logo or t-shirt to the color of the container the drink would typically come in as well.
Lifeguard
Baywatch is iconic, and it's not hard to see why. Being a lifeguard immediately gives you some allure, and it's also incredibly easy to pull together this look if you were ever a lifeguard in high school, or you got in on the one piece trend this summer. (And if you don't already have one, Amazon carries a bunch of inexpensive red bathing suits.)
This is a situation where the swimsuit in public trend truly applies!
'80s Workout Look
If you happen to have lots of colorful workout clothes in your closet; this is your go-to. Throw your hair up into a side pony, add a scrunchie, and don't forget to wear leggings and shorts or find some leg warmers! If you don't happen to have leg warmers, knee socks or compression socks work well too.
Don't forget to add on neon touches, like a bright pink lip and blue eyeshadow!
Do the Cha Cha Slide! Fitness Style! Low Impact Dance Warmup
Here's a fun '80s workout video from Blogilates for some functional inspiration, and a quick workout if you're in the mood!
The Last-Minute Save: Rave Star!
If all else fails, go to a Halloween party as a rave star. You're a queen, so don't forget that crown!
What do you think of these costume ideas?
Need more Halloween inspiration? CF has you covered; our Halloween costume series will be continuing next week! Stay tuned for my next installment.
What kind of Halloween inspo do you want to see? Do you have a costume already? Let me know in the comments below!