This is a sponsored conversation written by me on behalf of Cengage Unlimited. The opinions and text are all mine.
Hi everyone! I'm Kelly and I'm a junior at Johns Hopkins University; I also work as a blogger and the Social Media Director for CF! Today, I'm taking you through my daily routine as a college student, and also throwing in a few of my personal favorites for fashion and life in general.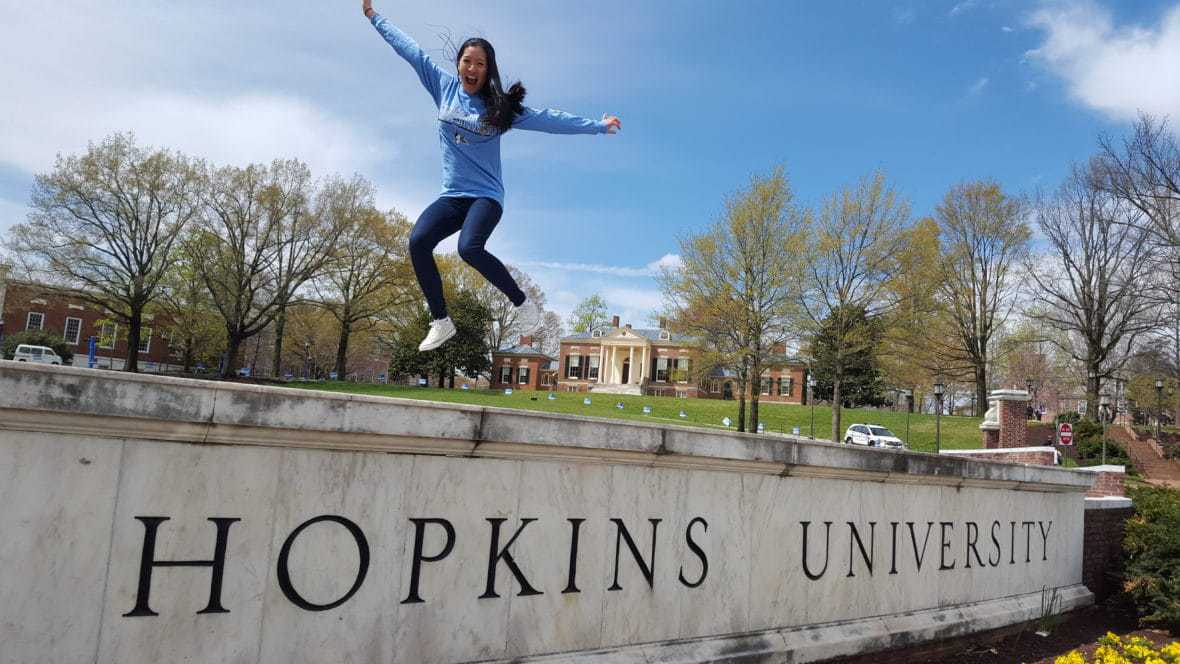 7:45 am: Drag myself out of bed. (I am not a morning person and likely never will be). Thankfully, I have this awesome playlist that I absolutely love for getting ready in the morning which can be found below.
7:47 am: It's a little too early for me to be listening to a pump up playlist since I'm still half asleep, but I'm a big fan of indie! Fun fact: one time I went to a St. Lucia concert by myself in Washington D.C. and it was an amazing experience! Catch some of my favorite songs by this band in my playlist below:
8:30 am: After having a quick breakfast with some cold brew, I head out to my first class! Normally I'll put in my headphones for the walk to get the good vibes flowing in the morning. Sometimes if I have a quiz, I'll open up the MindTap Mobile App to read me sections from my textbook to refresh my memory on marketing concepts or Chinese terms!
12 pm: Time for lunch! Today I got a salad and some milk to go, but I also have some granola bars in my backpack; I definitely need carbs since I'm about to go for a run. The weather outside today is a beautiful fall day so I stop to enjoy my food outside; it's unseasonably warm.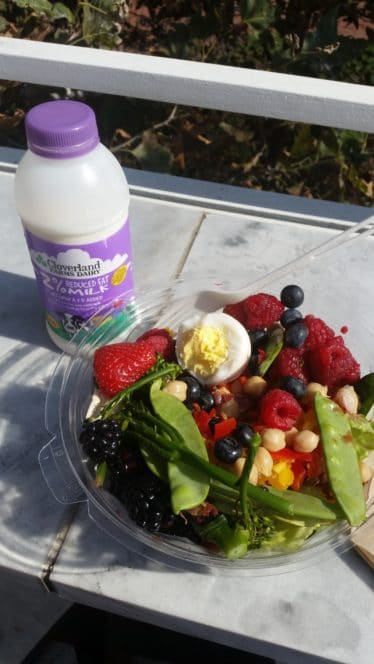 1 pm: As I head off to a business course, I realize I forgot my textbook! I really have to start packing my bag the night before. Luckily, Cengage Unlimited stores a library of over 20,000 online textbooks so I can still follow along in class and take notes on my laptop. I'm definitely going to rent fewer physical copies of textbooks in the future just because my bag is getting a little too heavy, but in case a class requires a paper copy, I'm relieved that with Cengage Unlimited, you can get a textbook rental for $7.99 with free shipping for each activated digital course! Not to mention, your Cengage Unlimited digital locker keeps up to 6 online textbooks for 1 year after your subscription ends.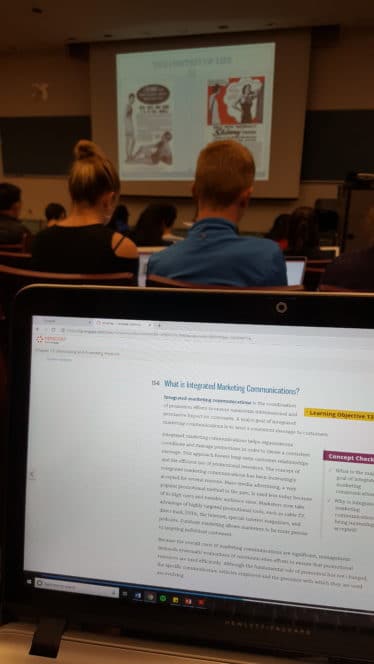 3 pm: Class is finished! I'm feeling pretty confident about how my Chinese quiz went today since I was great about creating and reviewing my flashcards on Quizlet; it's something I've done since high school, and in a weird way it's almost comforting that things haven't changed too much since then. With a Cengage Unlimited subscription, you get 6 months of free Quizlet Plus! There's also free resources from Chegg and Kaplan.
3:05 pm: After picking up a quick snack in my favorite cafe on campus, I head over to the Gilman Reading Room. It's an absolutely beautiful spot on campus and I can't help but feel inspired in this room with lots of natural light and stained glass windows! This is usually my study and work time. Today I'm writing a CF post for my Working in Fashion series, and I'm studying for an upcoming midterm. I'm also creating a new science experiment to do with the kids in Engineers Without Borders!
5 pm: Time to go for a run! I ran my first half marathon this past summer, and I definitely want to stay in shape for my next one. Sometimes this means heading to a spin class in the rec center. The classes have become free this year, but most of the time I like going for a run around campus. I throw on my trusty Brooks, and then I run around campus before heading to some nearby neighborhoods.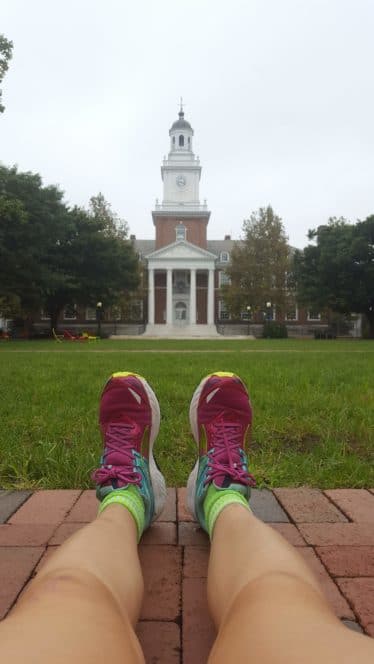 6:30 pm: Dinner time. I've learned how to cook in the past few years, and it's pretty exciting that I can cook some of the dishes that I grew up eating as a kid here on campus! It's a great touch when I'm missing my family, and it's also a lot healthier and less expensive than eating out all of the time. Today is a stir fry, and I throw in zucchini, red peppers, some onions, and chicken before adding some Iron Chef sauce. I pull out some of the brown rice I made the other day from the fridge — meal prepping is a lifesaver — and then I sit down while watching a new episode of The Good Place.
9 pm: As I check the clock, I realize my Women in Business Meeting is about to start! I quickly run back to my apartment and throw on my favorite casual blazer from Express. The info session we have with a consulting company goes flawlessly, and this leads to an exec meeting afterwards. I even bring up the idea of integrating the new Career Readiness Center in Cengage Unlimited with some of our weekly operations in our club. The other exec members seem enthusiastic about the idea, and then we move on to planning our holiday party – fun!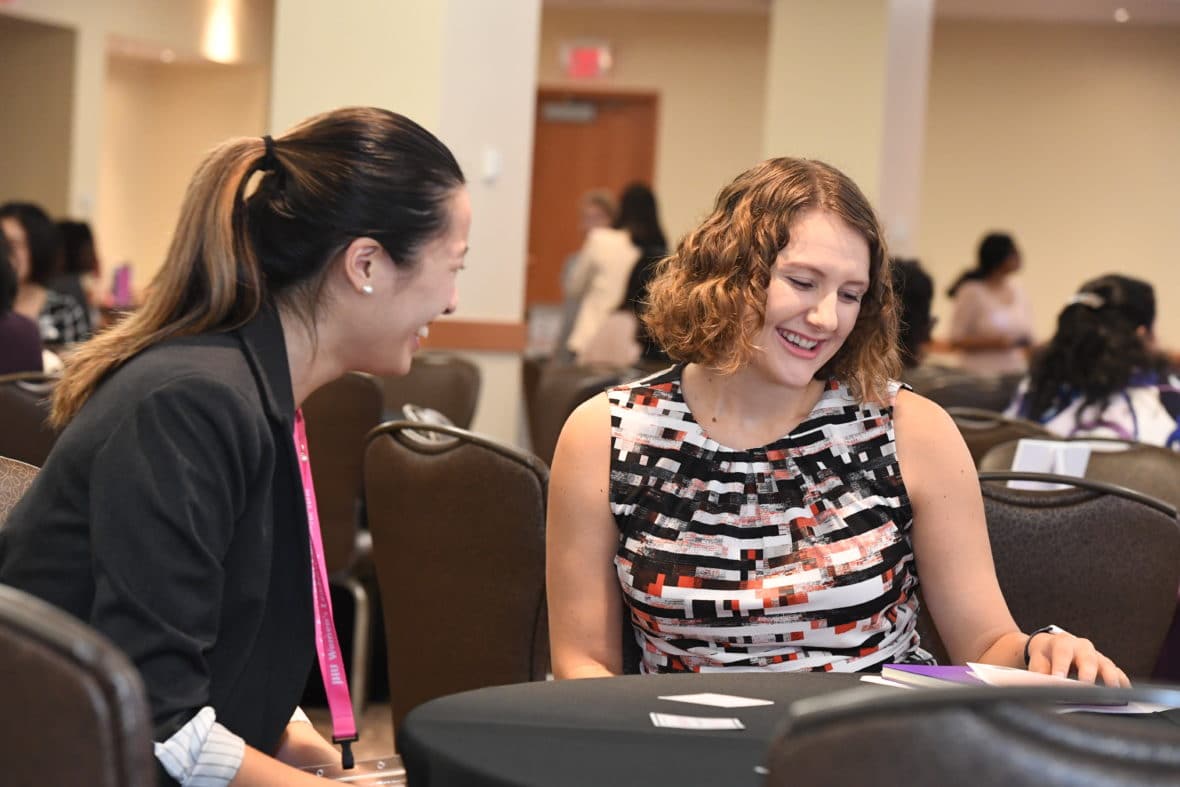 12:15 am: After heading back to my room, I feel pretty tired but I wrap up a reading due in class tomorrow and I take another shower and do a quick skincare routine.
A typical day at Hopkins is pretty packed, but it's so inspiring to be around my friends and all of the amazing people I've met here on campus! It can be easy to get overwhelmed, so I'm happy I have caring professors and tools like Cengage Unlimited to keep me on track.
Disclosure: This post was sponsored by Cengage and a free Cengage Unlimited subscription was provided for purposes of review. The opinions, as always, are our own. For more information, please see our Disclosure page.