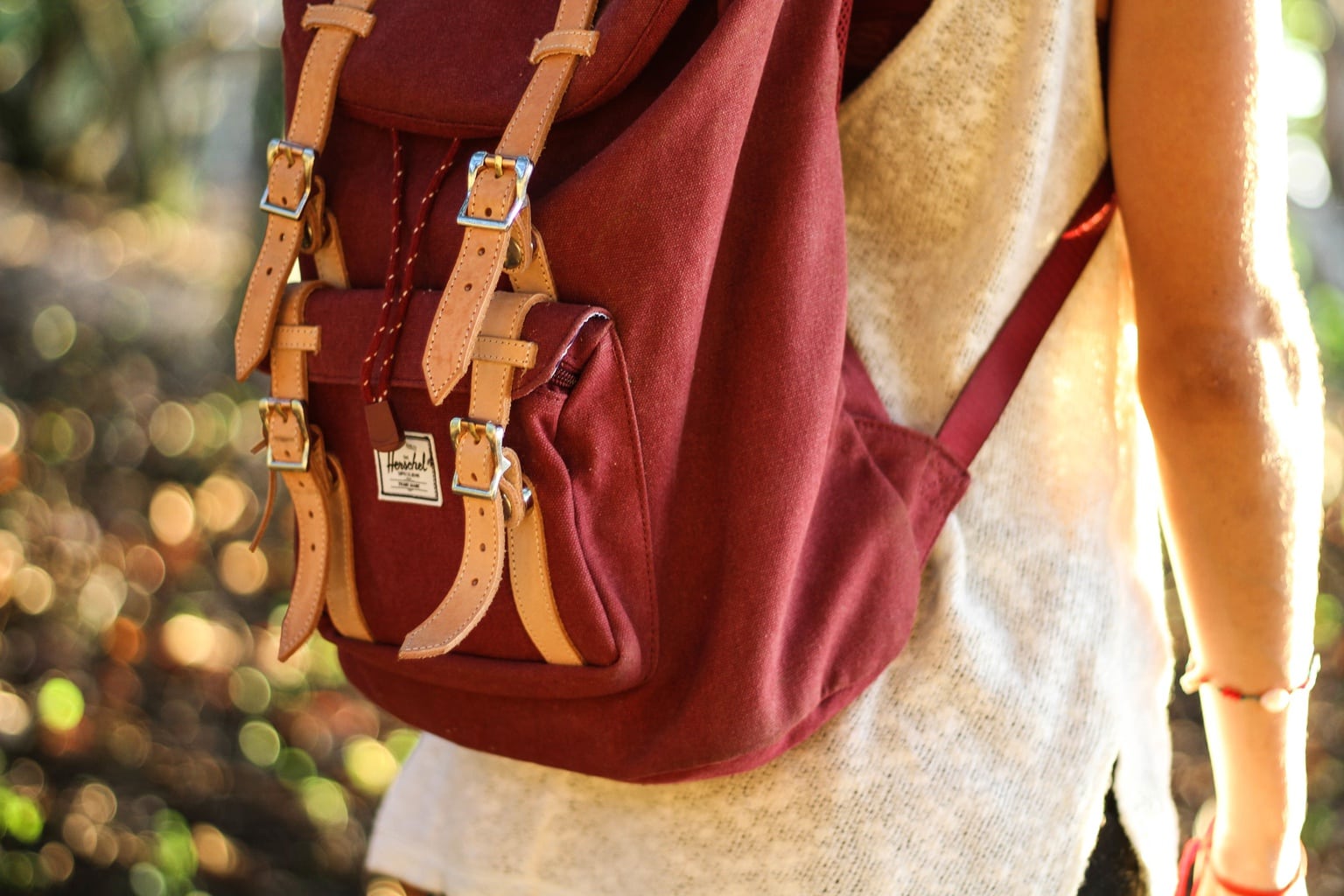 One of the biggest issues students have going into college is figuring out what they're going to be carrying around. What do I take with me to class? Do I prefer handbags or backpacks? How much stuff do I need to bring? And while it might be a universal, easily solved college student issue, it's a tad bit harder for commuter students.
Even now, in my second year of commuting, I'm still well on my way to perfecting the art of carrying the perfect amount of necessities versus things I'm just being a little paranoid about.
For this month's #CommuterProblems column, we're going to be tackling this problem head-on.
Related post: The 30 Best College Backpacks, According to Actual College Students
What to Bring as a Commuter Student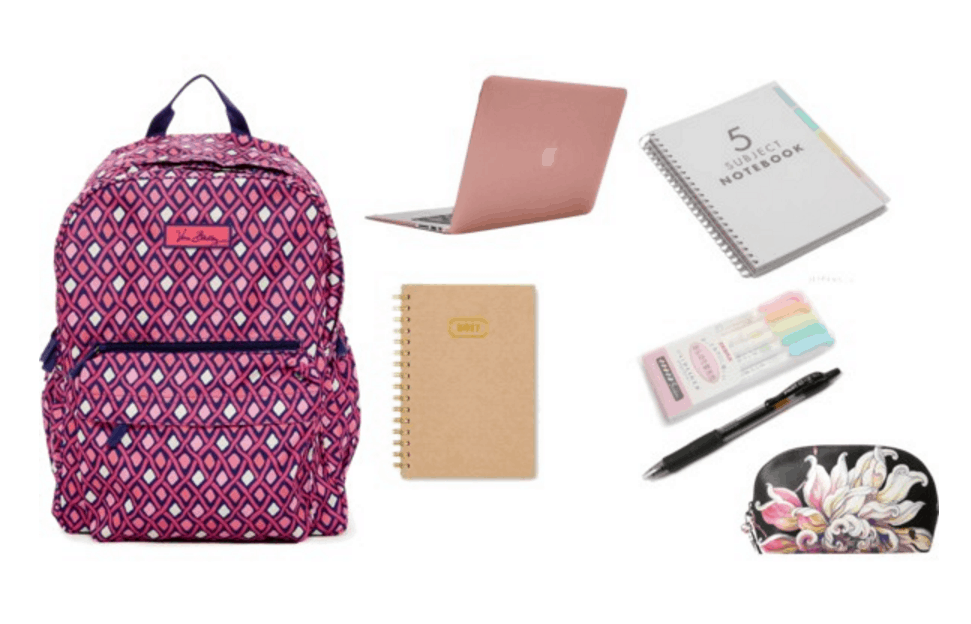 Products: Backpack – Amazon, Notebook – Paperchase, Planner – Target, Highlighters – JetPens, Pen – JetPens, Makeup Bag – Zappos
When it comes to what I carry around on campus as a commuter, I try to keep it as light as possible. The products in the set above are a general idea of the only things I carry around on campus. They include my backpack with a slot for laptops, my laptop (in my case a Surface), my planner, a 5 subject notebook, and a pencil case with some pens, highlighters, and any other stationery I might need. Not pictured are my keys and little necessities like lip balm and my phone.
Tips on Deciding What to Pack for School
Here's what to consider when packing your bag as a commuter, no matter how big or small your choice of carryall.
Know your schedule. It seems like a given rule, but the cost of taking everything you think you need for the day can mean a bad back and shoulder pain. Plan for the length of your commute along with how many classes you have that day. When I was a freshman, I made the mistake of putting everything into my backpack because I wanted to save time putting things in and taking things out and I'm a lazy person. But now I know better.
Also keep in mind your mode of transportation. Do you drive? Take a train? A bus? Get a bag that is commute-friendly and maximizes the space you have both in and outside of your bag.
When picking a bag or backpack, I highly suggest investing in something weather-proof that has comfortable straps. There are few things worse than being soaked from a random downpour walking to class and having your bag's straps dig into your shoulders.
Pack only the things you need. It can be so easy to pack an entire survival kit into your bag when you fear for the worst of your day on campus or your drive home. But you have to remember that this is college, not the zombie apocalypse. You probably don't need to carry around full size bottles of body spray, lotion, and anything else that doesn't come in travel size.
That being said, it's also a good idea to be prepared for inconveniences during your commute and during school. Go for common sense things: Like if you know it might rain, it just might be a good idea to bring an umbrella.
What Do You Think?
Do you agree with these tips or have anything to add? What do you want to see me cover next? Let me know down below!