Finals are in full swing and that means graduation is right around the corner for the class of 2018! Whether you're walking the stage this year or sitting in the stands this year, you're sure to have a friend or two walking the stage this year.
We've already showed you our favorite graduation gifts for her and general college graduation gifts. So now we're back with more. Books are the best sort of gift in my opinion, and so I've picked a few different books that the grads in your life are sure to treasure for years to come!
One Line A Day – A Five Year Journal

From Left to Right: Starry Journal – Amazon; Turquoise Journal – Amazon; Floral Journal – Amazon
Everyone I know who's received a five-year journal has absolutely loved it! What better gift for a new grad about to head out into the world? A five-year journal is the perfect way for them to memorialize their first five fantastic years of life post-grad, and they don't take much energy to maintain, so your grad is likely to stick with them.
The World Is Waiting for You: Graduation Speeches to Live By from Activists, Writers, and Visionaries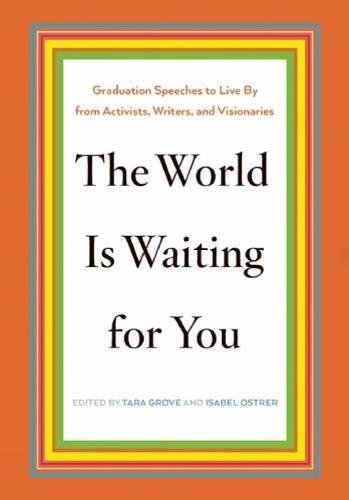 Purchase Here: Amazon
Graduation day goes by in a blur and you'll be lucky to remember who speaks at your ceremony let alone what they say. Give the grad in your life this collection of some of the best graduation speeches of all time for them to peruse in times of stress. The speakers in these books are all incredible figures who have changed the world and have words of wisdom to guide the next generation of game-changers.
In Conclusion, Don't Worry About It by Lauren Graham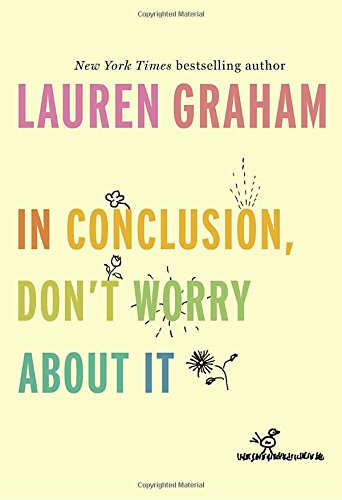 Purchase here: Amazon
In a similar vein to the previous book pick, this book is an expansion of the commencement speech Lauren Graham (of Parenthood and Gilmore Girls fame) gave in her hometown in 2017. Not everyone walks across the stage with a job offer or grad school admittance in hand and that's completely okay. Featuring her usual brand of wit and charm, Graham's roadmap for a happy life (which includes delightful illustrations that Graham drew herself!) is the perfect source of comfort for any grads feeling a little anxious about the road ahead.
And last but not least…cookbooks!

From Left to Right: Martha Stewart's Cooking School – Amazon; What the F*@# Should I Make for Dinner? – Amazon; Alice Waters' The Art of Simple Food – Amazon; Dinner in an Instant – Amazon
For most folks, this will mark the first time they haven't had a meal plan or a parent to cook for them and so a cookbook is perfect for any of your friends about to make their transition to the real world.
For your classy and put together pals, I'd suggest either Martha Stewart's Cooking School or Alice Waters' The Art of Simple Food, two kitchen must-haves. For the friend who's living on a tight schedule next year, consider Dinner in an Instant, recipes designed for a pressure cooker or instant pot which are ideal for anyone in a time crunch! And lastly, for your friend with a sense of humor take a look at What the F*@# Should I Make for Dinner?, which includes 50 different recipes for anyone who struggles to decide what to eat at night.
What do you think?
Are you bidding goodbye to some friends come this graduation season? Or are you walking across the stage yourself? If so, what's one thing you'd like to get as a gift this year? Let us know in the comments below!