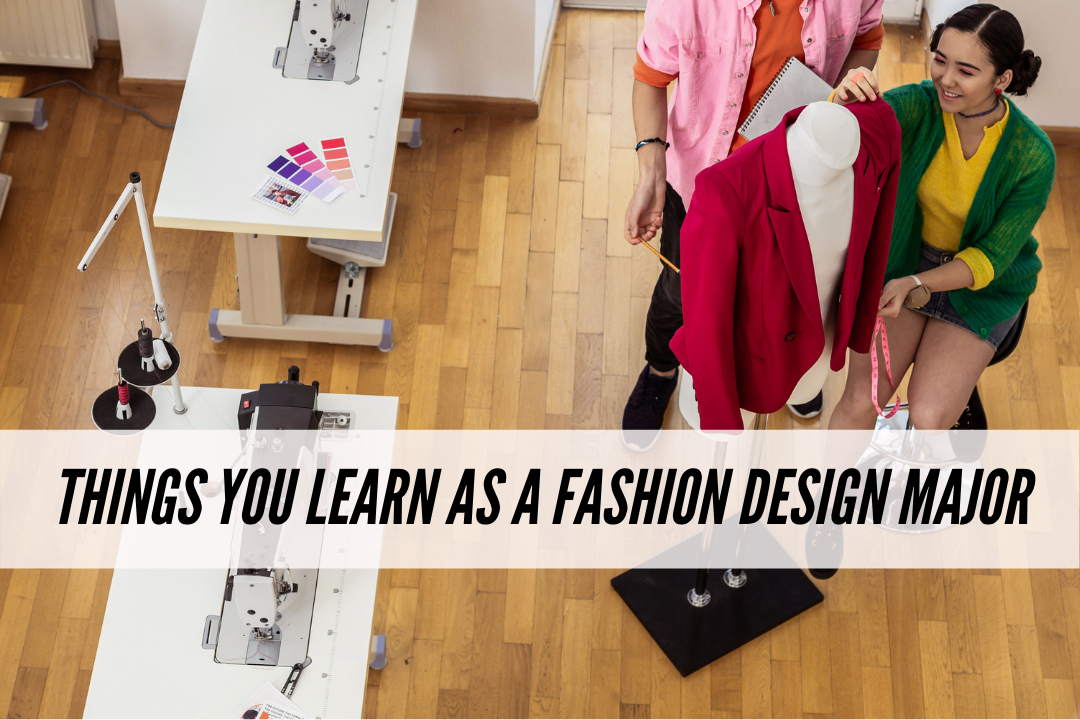 Fall semester of last year was the start of my sophomore year and therefore the beginning of my years as a fashion design major.
Here at Parsons, sophomores are required to take five fashion core courses during their fall semester (along with studio electives, history, and liberal arts/ULEC).
From these classes, I acquired a multitude of technical and life skills, which I have condensed below.
If you've ever wondered what it's like to be a fashion design major or just want to pick up some sewing and designing tips, I hope these lessons prove helpful to you, too.
1. Sewing Techniques: Finished Garments & High Fashion vs. Fast Fashion
In my 3D class, we covered various sewing demos for skirts and bodices. We did most of our pieces in muslin, an inexpensive, unbleached cotton fabric.
We had to ensure that each garment was finished, meaning no seams were left with raw edges.
In that class, I learned that seams can be completed in a variety of ways. Here are a few of the most common:
Additionally, my teacher identified various elements that differentiate high-quality garments from fast fashion items.
One example is darts. On high-fashion clothes, the ends of darts are double tied to secure the threads, rather than sewn again, as they are in cheap apparel. This creates a softer, more flattering dart.
As you might expect, the time put into constructing the garment (e.g. is it hand-sewn or machine stitched?) as well as the quality of the fabric (e.g. 100% organic versus synthetic) determines the caliber and the cost of the garment.
2. Be Confident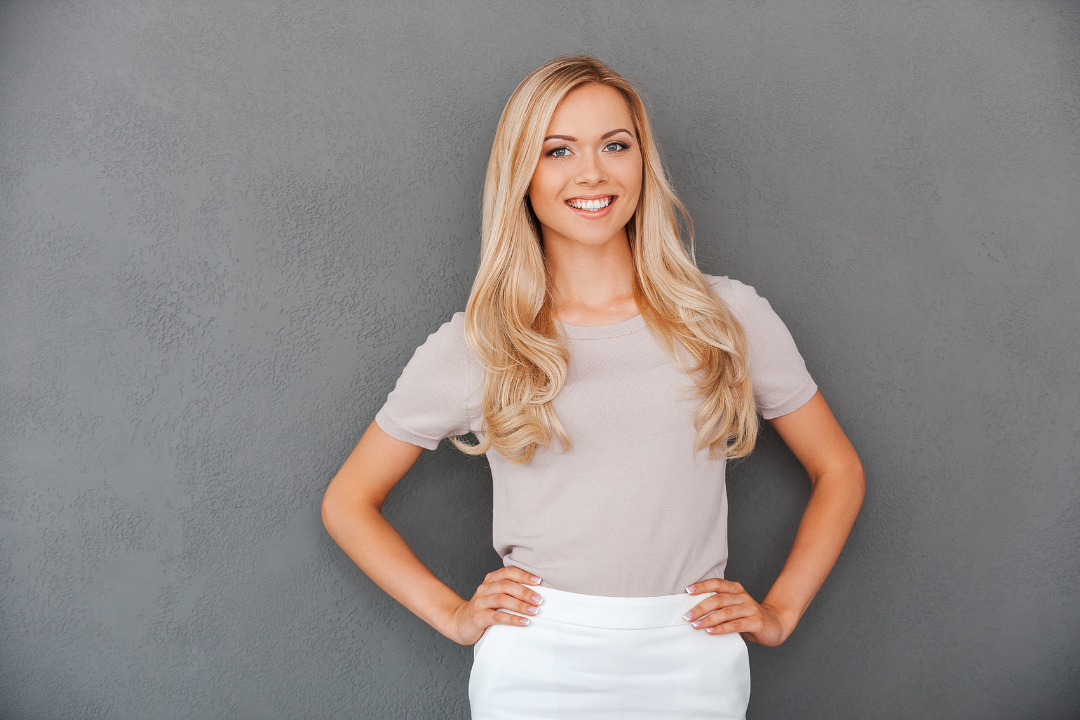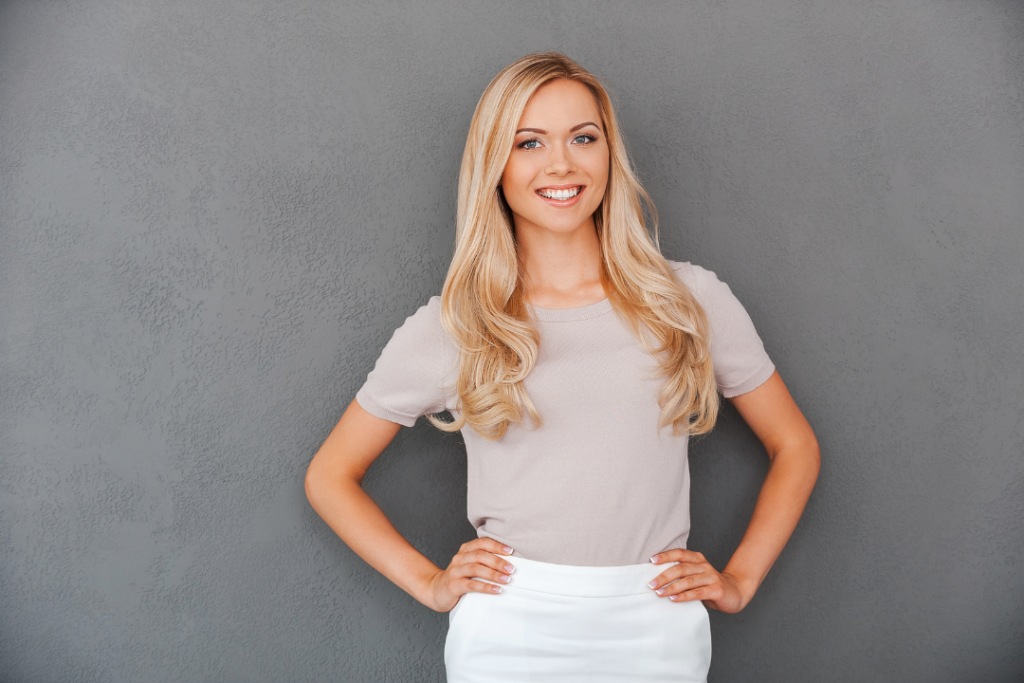 One thing I've definitely learned in fashion school is to present my ideas in a confident manner.
Even if you made a minor mistake, you should not let it impact the rest of your work.
Instead, be proud of what you accomplished and what you learned through its creation. If you are unsure of your work, everyone else will be, too… even if it really is great.
3. Pattern-Making: How-to & Tradeoffs
Our class learned how to make patterns for all of the muslin samples and final garments we constructed using size-6 slopers (basic templates which are altered to create designs), pattern paper, and rulers.
The main lesson from pattern making is this: Whatever you take away has to be added somewhere else (and vice-versa).
For example, if you close a dart in one location, you have to open the pattern up in another area in order for the garment to fit and drape properly.
4. Pick an Obsession as an Inspiration
Although it may not seem like it, since designers release them with increasing frequency, fashion collections take a long time. In one semester, we had three projects, which boiled down to a little over a month per project.
Therefore, it's essential to choose inspirations that will keep you interested in the project.
The best inspirations are the ones you are obsessed with since you already have a lot of knowledge about them.
The more information (facts, visuals, responses to the object, etc) you have about your inspiration, the more time you will be willing to spend thinking about it, resulting in a stronger collection.
5. Clothing Construction: Closures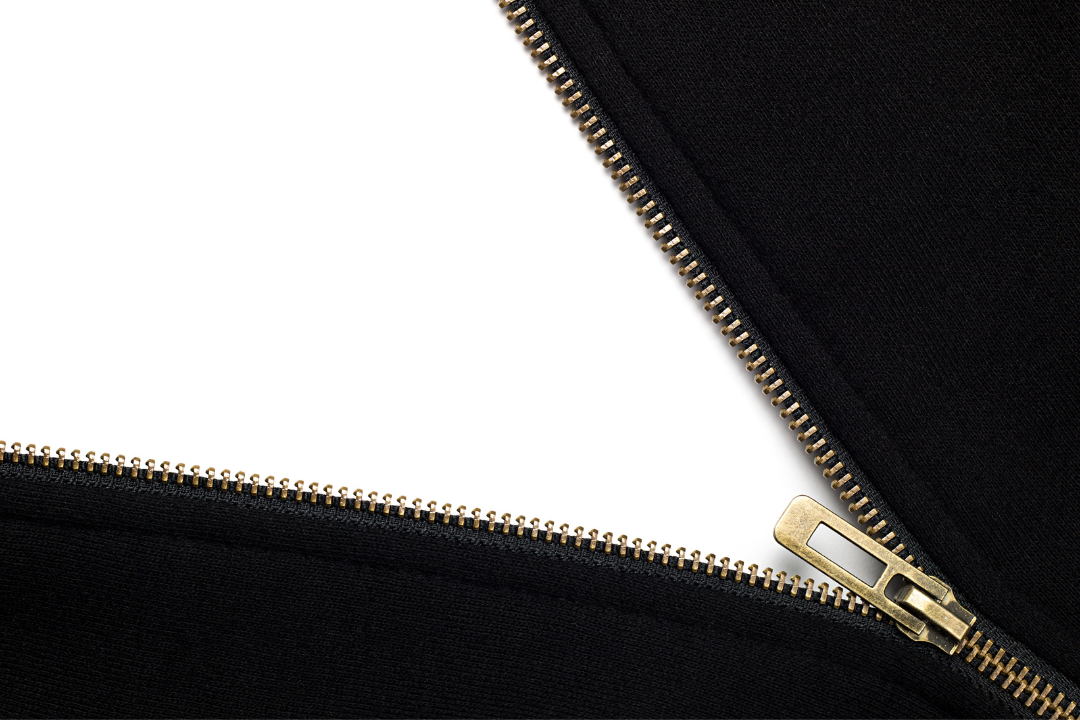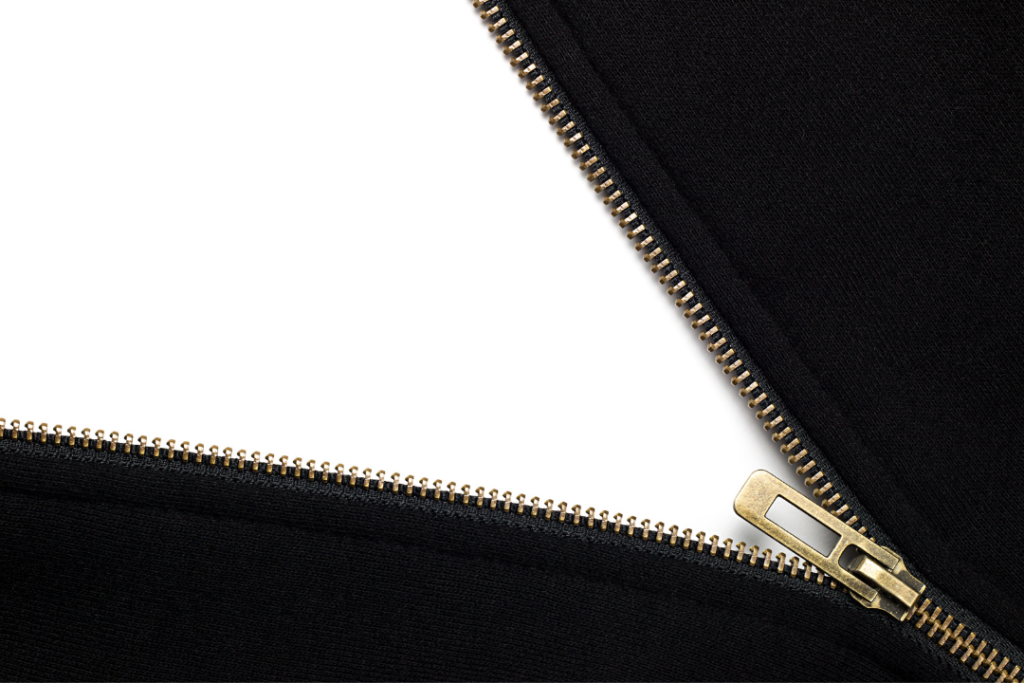 Clothing does not magically fit to the body: The silhouette is entirely dependent on the fabric and the construction method.
For more body-conscious garments (eg. classic button-down, pencil skirt, basic flare skirt, etc.), darts are required.
For looser garments that still maintain some fit, like a skirt that's fitted at the hips, gathers are necessary.
Lastly, people need to get in and out of your design. (This is obvious, but so often overlooked by beginner students.)
Therefore, when making clothes, if the material is not stretchy, closures always need to be incorporated, whether it's a simple invisible zipper or a use of magnets and laces.
6. Presentation is Everything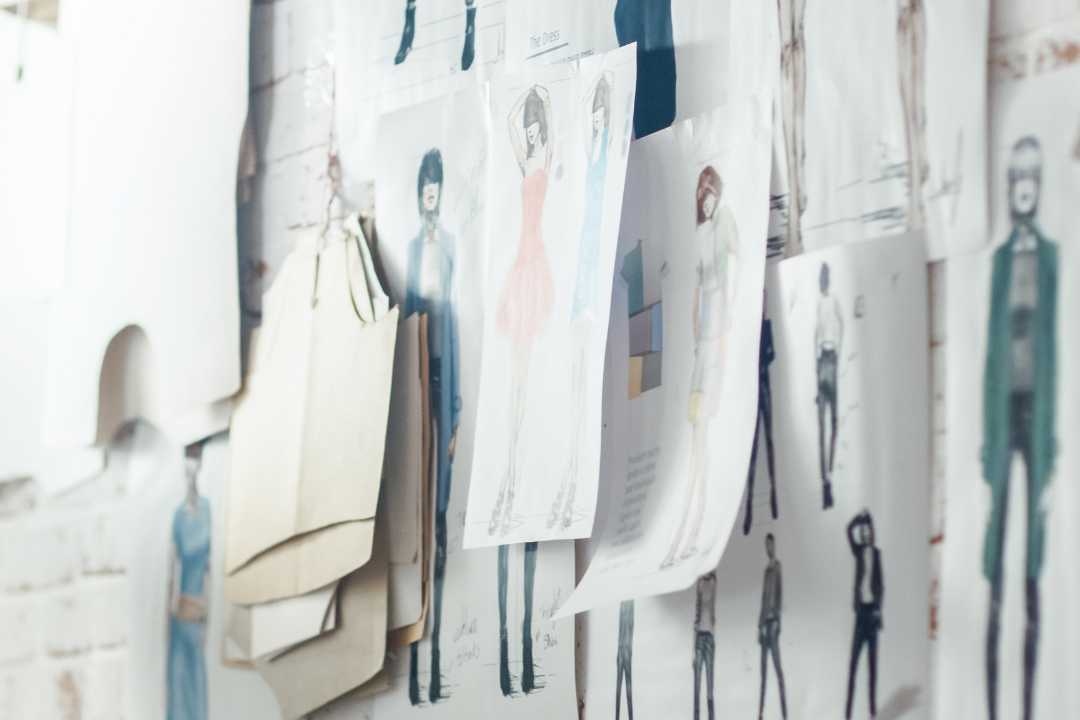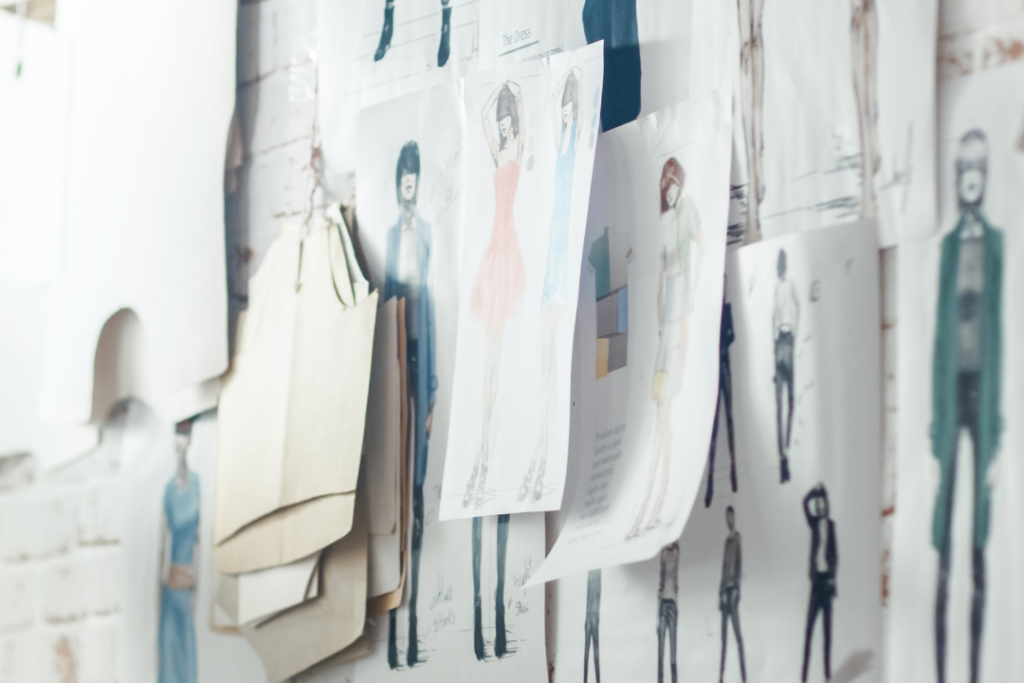 These days, fashion success is about much more than technique.
Sure, you have flawless tailoring skills, but can you make an effective, eye-catching mood board? Can you choose inspirations that will drive your collection? Can you document it all?
Over my time at Parsons, I've learned that your creative process directly impacts how successful you will be.
For fashion success, you must spend more time on your brainstorming and research, including your sketching (which Parsons' fashion instructors likes to call process journals). You must try to make each two-page spread into a mini magazine layout.
Moreover, it's important to continue adding to your portfolio after each completed project. The process journal and the final designs are what companies like to look through when selecting interns.
7. Differentiate
Fashion design students learn that when creating a collection, it needs to be cohesive yet still varied.
For example, you should tie the collection together with certain elements and colors, while changing up the lengths of the garments.
These variations will not only make the collection more interesting, but will also increase the possibility of buyers purchasing more than one piece.
8. Edit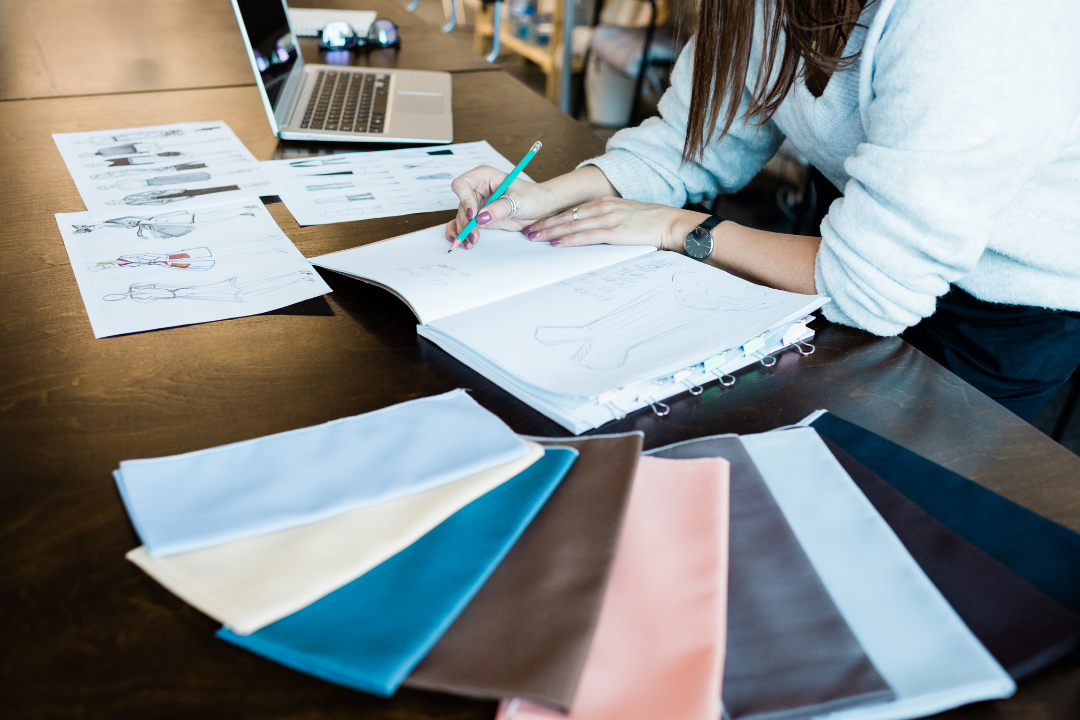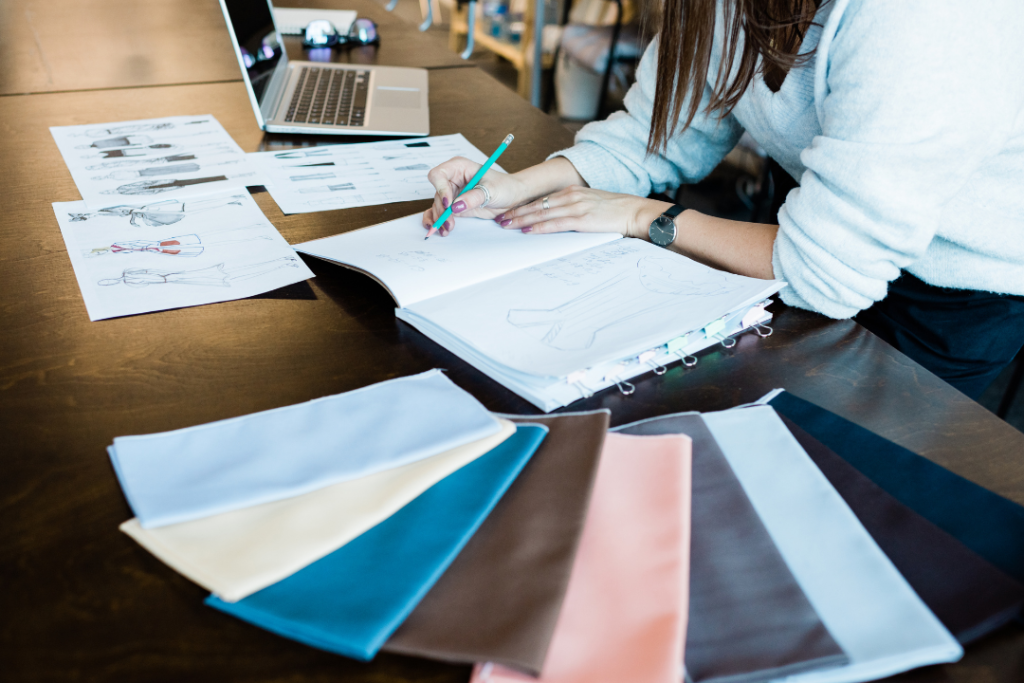 Fashion design, at every level, is all about editing.
You go from 350-400 doodles where you can play with changing the position of small elements, to a couple rounds of 40-50 sketches, mixing, revising, and creating new pieces from the first set of croquis, then finally down to about 10-20 final looks.
In this time, your ideas can shift drastically, as your collection evolves.
9. Critiquing Fashion is Tough
Everyone has their own unique opinions on fashion. Design, like most other forms of art, is hard to critique, especially since so much comes down to individual style.
Everyone begins with the same foundation: proportions, techniques, and fashion history. What they take from these teachings, along with their inspirations, vastly changes what they produce.
However, even if you don't like the style of a collection, you can still fairly critique it on certain criteria:
Do their flats have all the needed details and closures?
Does their fabric make sense for their idea?
Is the collection cohesive?
Do the colors they use work with their idea?
Are the rendered fabrics recognizable?
10. Industrial Sewing Machines Are Fast / Practice & Patience Are Key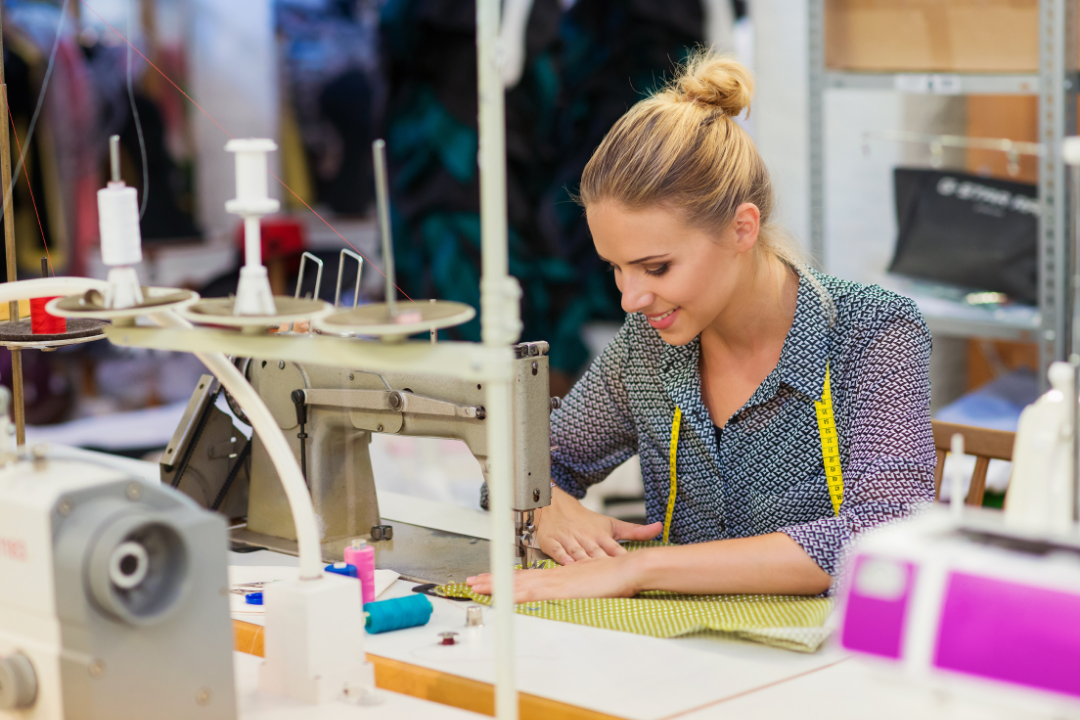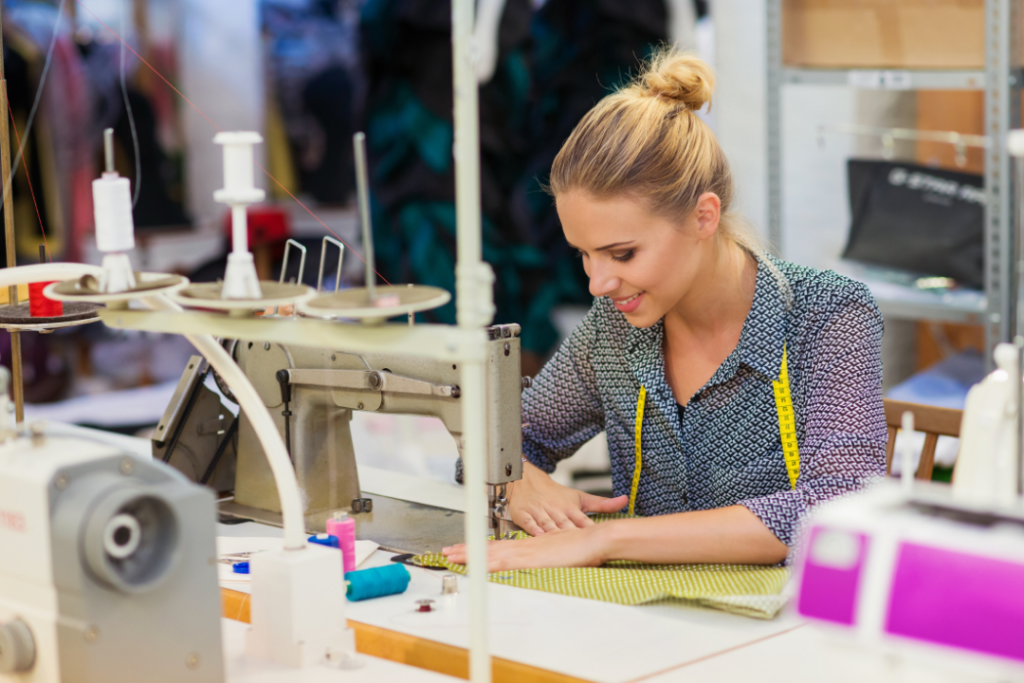 Industrial sewing machines are not like home sewing machines. They can sew a seam in a couple of seconds.
It is terrifying…at first.
With practice and patience, you start to learn how to control the speed of the industrial machine. It is comparable to driving a car, where you apply more pressure to the pedal to increase the speed.
Once you master the machine, rather than cowering in fear, you appreciate its smoothness and efficiency compared to home machines.
Similar to most other fields, fashion design is all about practice.
You cannot master the machine without using it. Illustrations can only be improved by drawing on a regular (if not daily) basis. Sewing gets easier and lines become straighter the more you practice.
You can hone your skills by buying simple, inexpensive patterns and constructing them out of muslin, using the instructions provided with the pattern.
Fashion design/ sewing is also very time consuming, so be patient.
You might have to resew one seam a couple of times before you get it right. By the end, once you've become best friends with your seam ripper, you'll know how to sew those pieces in your sleep!
Your Thoughts?
What did you learn during your first semester in your major? Are you curious about what students learn in fashion design school? Were you surprised by any of the 10 lessons above? Tell me your thoughts in the comments.