Thrifting and reading fashion magazines led Sydney to find her love of fashion in high school. Sydney says she has two common themes to her style: casual and flirty.
Typically you find her lounging around in leggings and t-shirts between classes, however when out on the town Sydney enjoys wearing chic outfits to show off her real style: bohemian with a timeless feel. I spotted her walking home in this simple dress accented with ruffles, a vest, and thigh-high boots.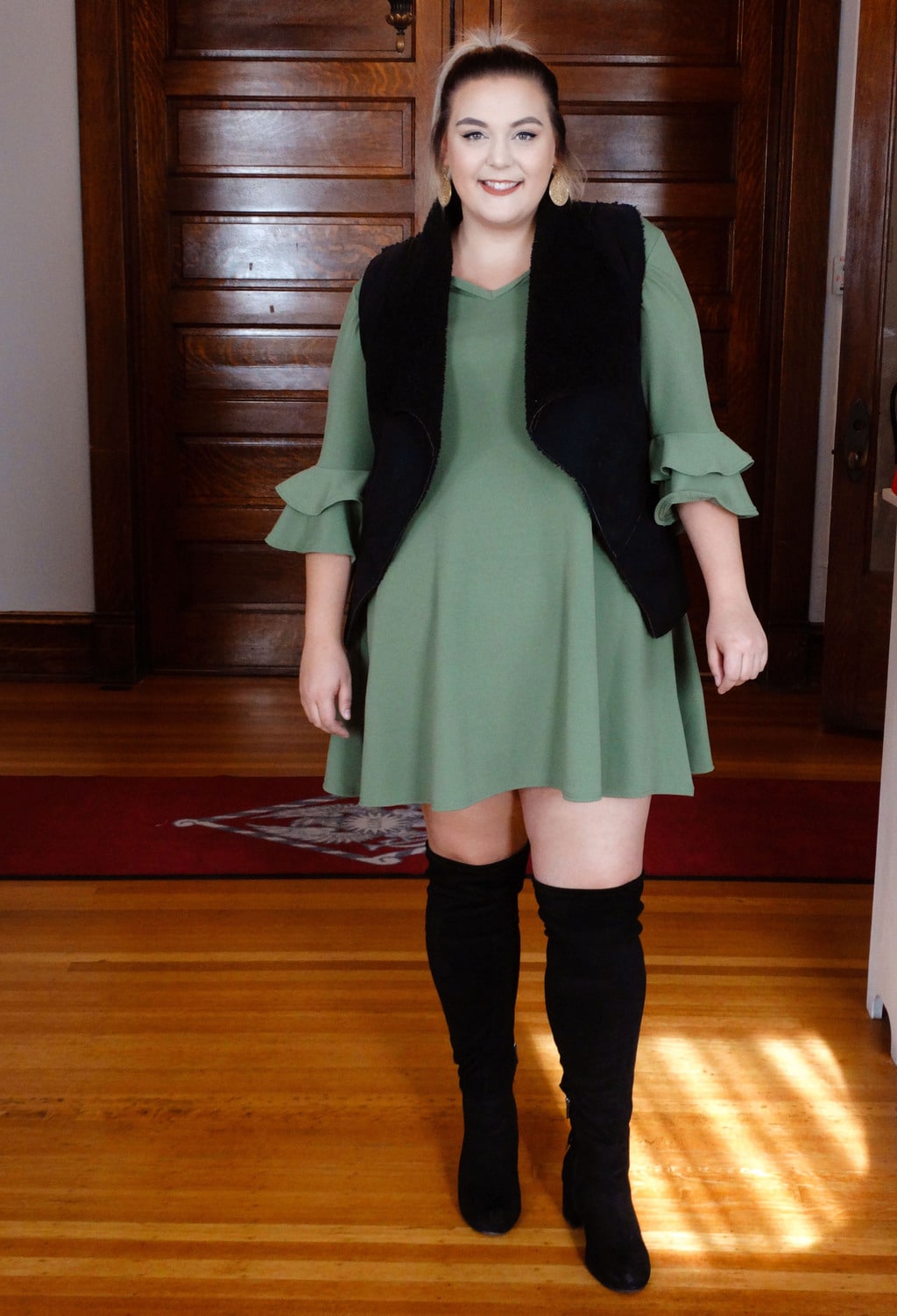 Sydney 101
Name: Sydney
School: West Virginia University
Year: Junior
Major: Public Relations
Hometown: Pittsburgh, PA
Let's Talk Fashion
Who or what inspires your style? "I love reading fashion blogs; it consumes a lot of my time. I also get a lot of inspiration from celebrities like Halsey and Kristen Stewart."
Where do you like to shop? "Free People is my absolute favorite place to shop, but my wallet doesn't always agree with it. I love American Eagle and Target. Thrifting is also great because you can find so many awesome things for cheap and I also think it's really cool when clothes have a history behind them."
Why did you choose this particular outfit? "I recently got the boots I wore in this outfit and I've been obsessed! Thigh-high boots can transform any outfit and make you look a lot more dressed up than you actually are. The A-line dress is so flattering on and makes me feel really good when I have it on. The vest was just a fun touch to bring it all together. I love gold accessories and have been wearing the earrings every day since I bought them."
What fashion advice would you give to other students looking to improve their style? "If I could give any advice, it would be to take risks. I know it can be easy to just throw on leggings and a t-shirt for class, which I am so guilty of, but take the time and put together an outfit that you're proud to have that is a little out of your comfort zone. Experimenting with fashion is fun and can be done easily with just a little bit of confidence."
Do you have any favorite fashion designers? If so, who? "I really love Marc Jacobs. Especially his spring 2018 collection. It's so clean and quite simple, but also colorful and a little retro. I also really like Stella McCartney because her designs are so simple but elegant and very feminine."
What do you do for fun – do you have any unique hobbies or interests? "I spend a lot of time reading blogs, watching YouTube, and reading fashion magazines."
If you could raid anyone's closet, who would it be and why? "Probably Demi Lovato because I really love her style and how she wears clothes to accentuate her body."
Elements of Sydney's Outfit
1. Ruffled Sleeves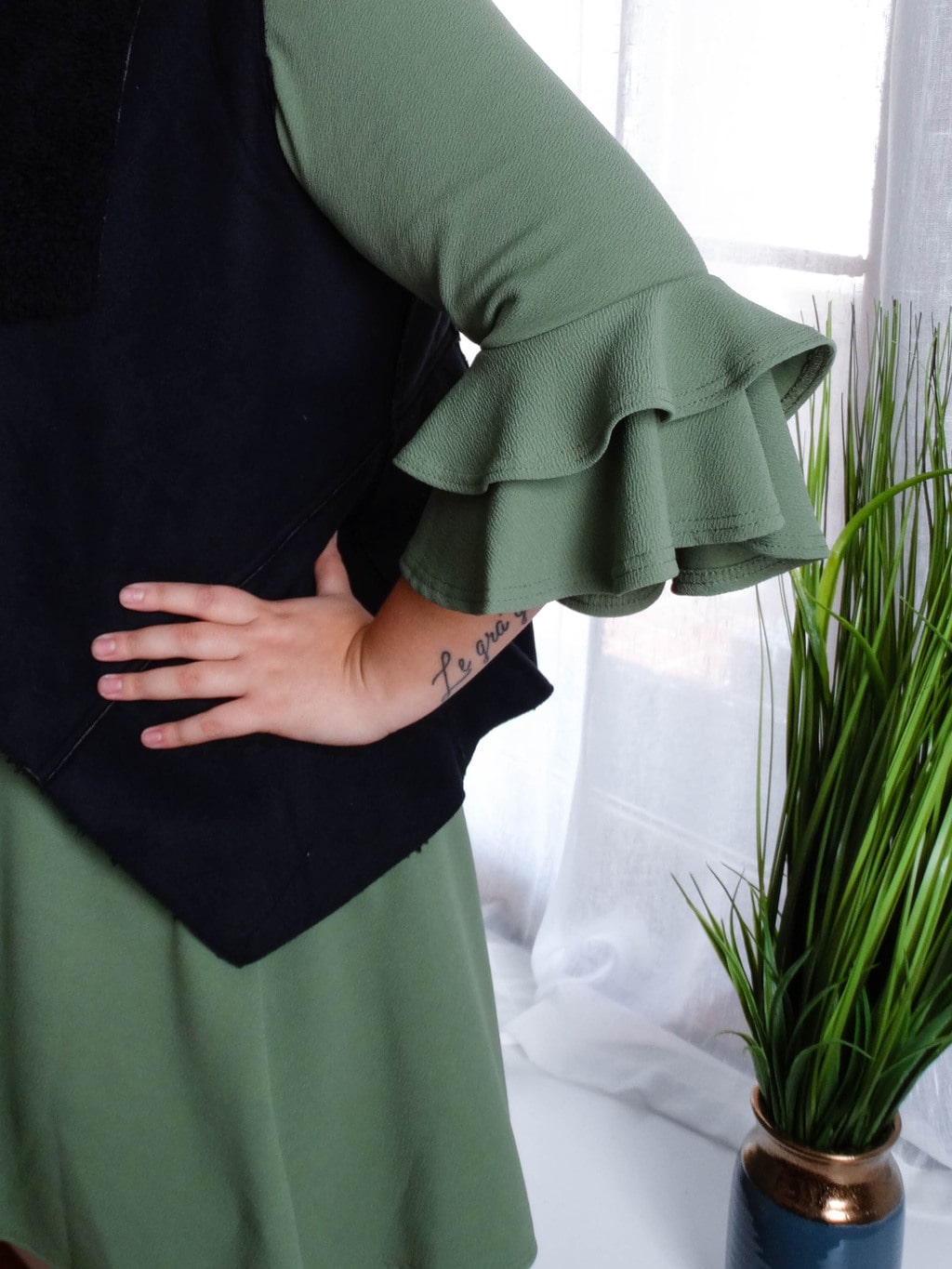 The ruffled sleeves on this dress make Sydney stand out in the crowd, as you don't see statement sleeves like this every day! Plus, this olive green could not be a more flattering color for Sydney's skin tone.
2. Vest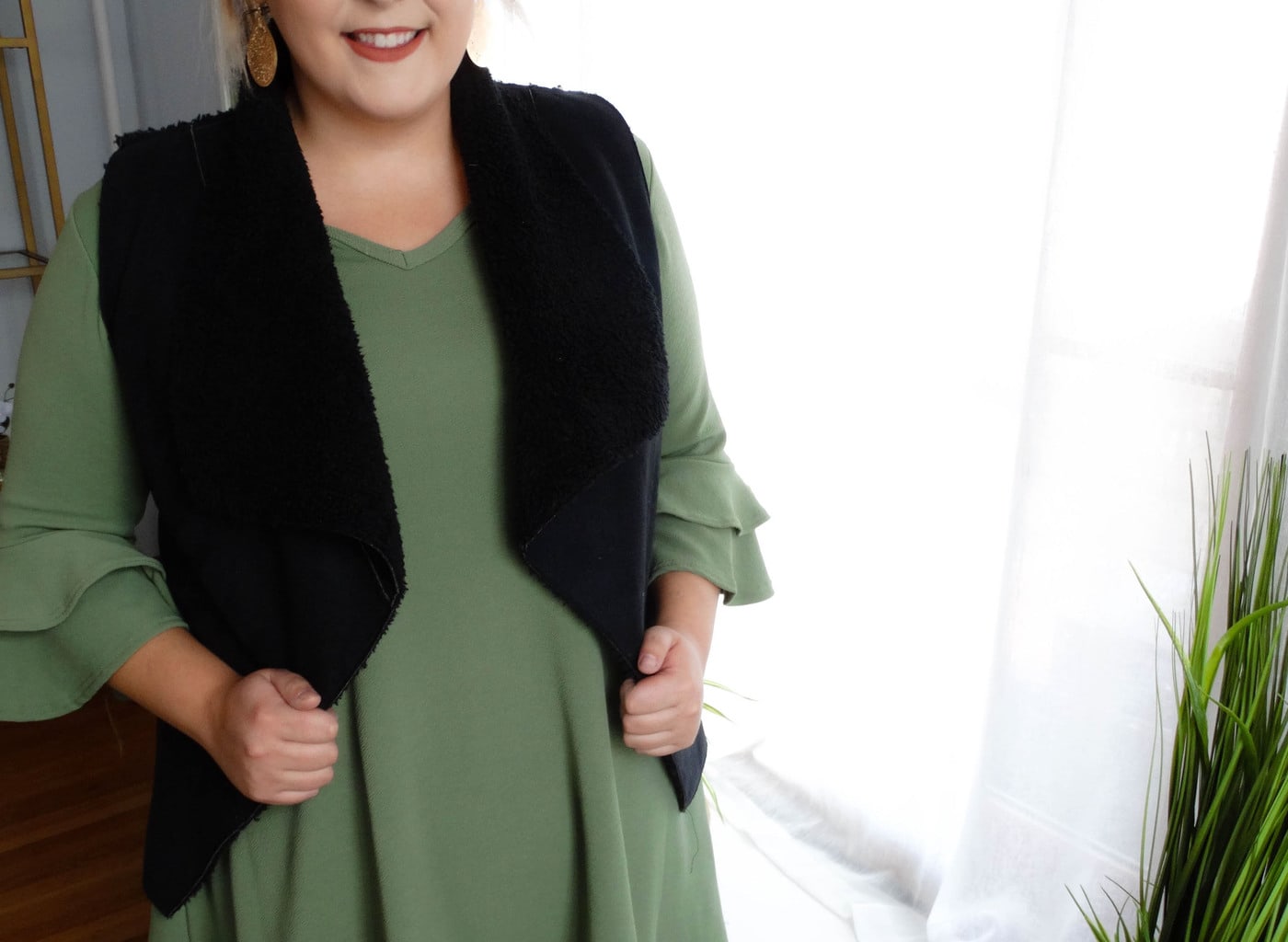 This black vest grounds Sydney's outfit by adding a neutral element to tone down the look and also perfectly matches her black thigh-high boots.
3. Earrings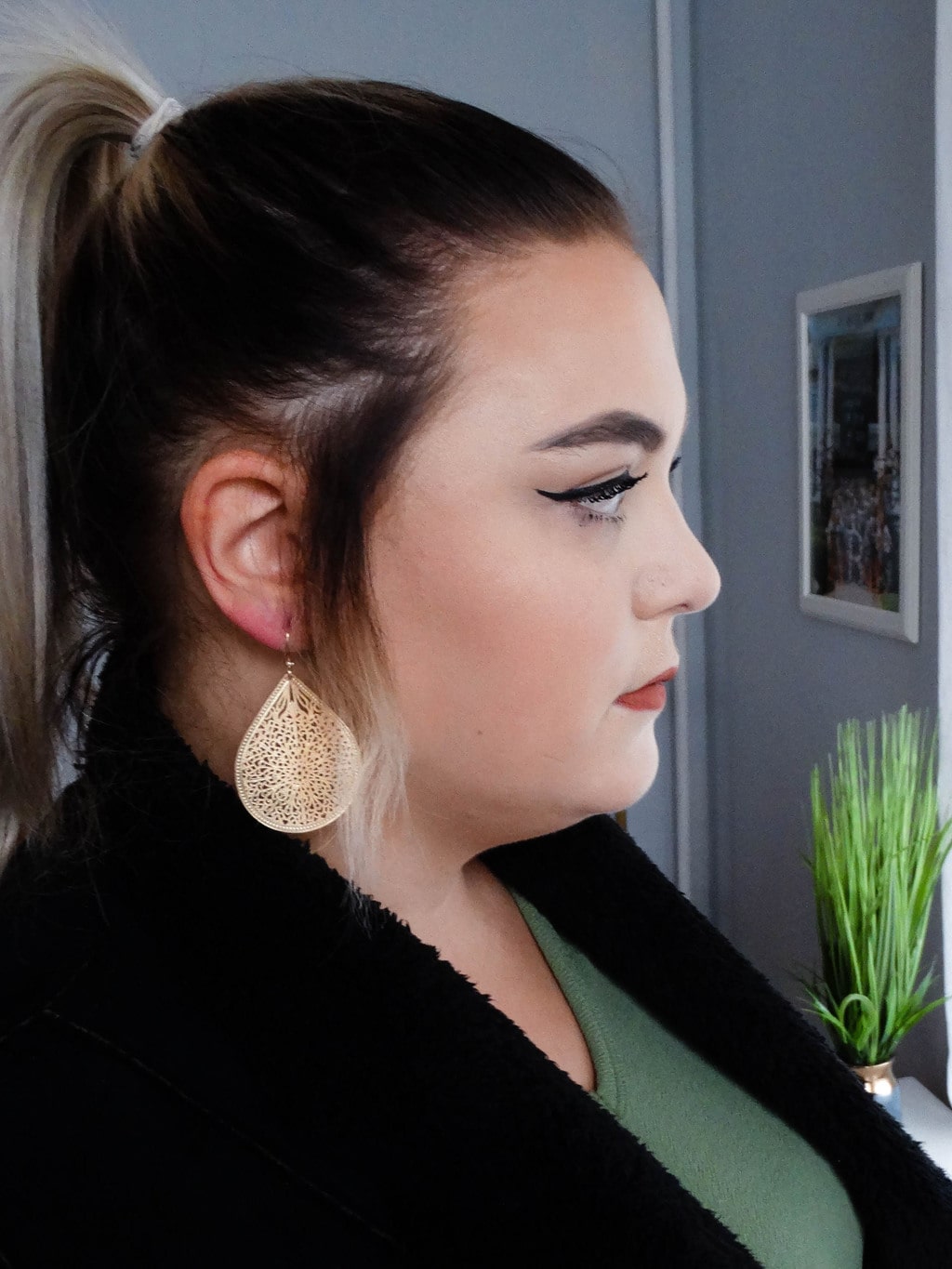 Sydney stayed true to her style by pairing large earrings with her flirty look. These delicate gold earrings are intricate and beautiful.
What do you think?
Now we want to know your thoughts! Do you love Sydney's style? Would you wear her look? Let us know below!