A current sophomore at Virginia Tech, Renee uses fashion as a form of expression while walking confidently across campus. Rocking a not-so-basic bare shoulder sweater, Renee is ready to take on whatever adventures her day holds.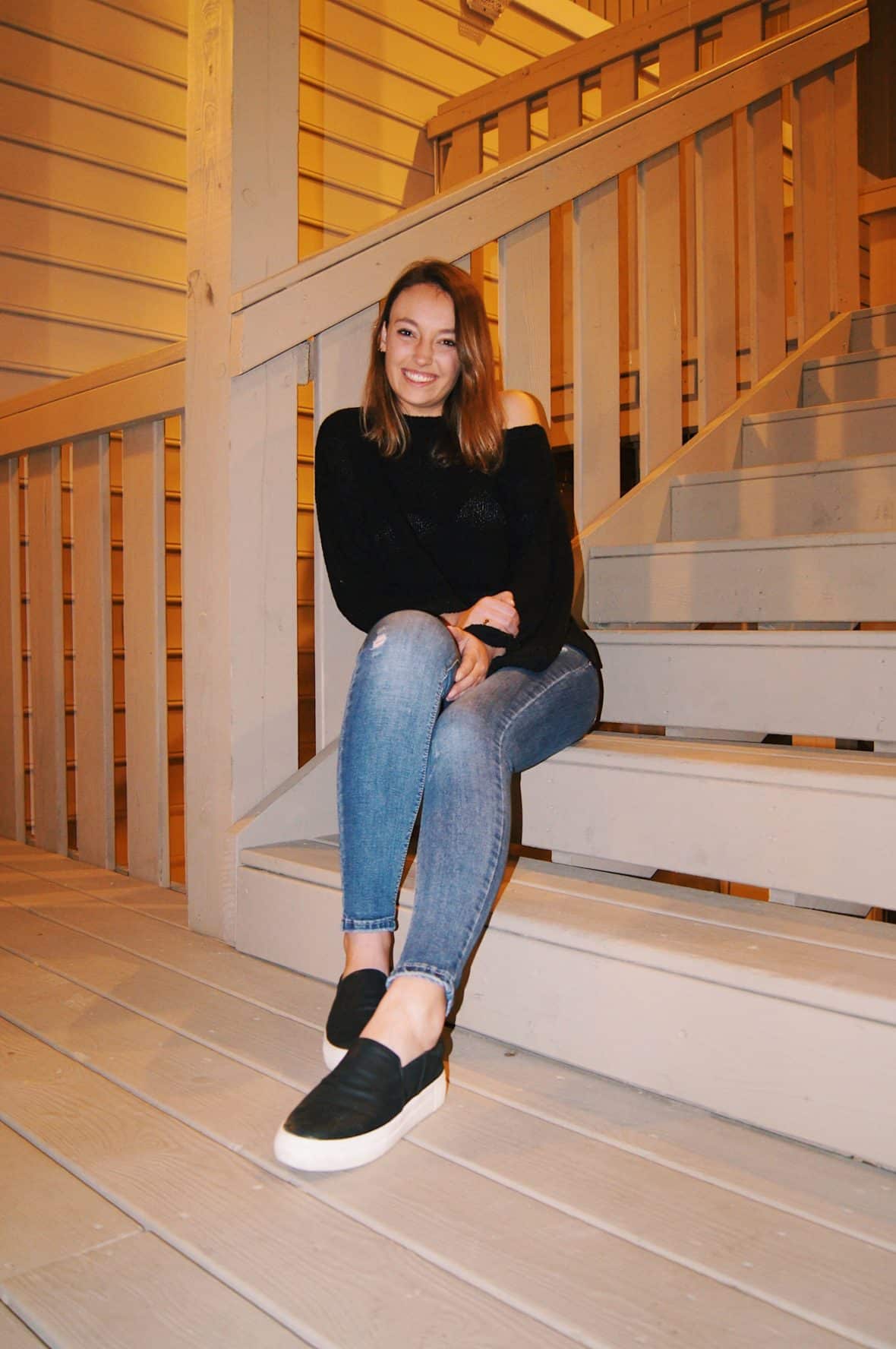 Renee 101
Name: Renee
School: Virginia Tech
Year: Sophomore
Major: International Relations and French
Hometown: Northern Virginia

Let's Talk Fashion

Who or what inspires your style? "My mom has been so chic for as long as I can remember. She's always been a trendsetter. Half of the stuff in my closet is actually hers and I get compliments on all of it!"

Where do you like to shop? "Thrift stores, Pacsun, and Urban Outfitters. On occasion H&M too."

How would you describe your sense of style? "'90s girly or grunge. It depends on the day."

Why did you choose this particular outfit? "I wanted to have a clean look that had edgy aspects."

What fashion advice would you give to other students looking to improve their style? "Look to your parents. Look through your mom's old stuff. If it fits you, go for it! [It's] cute, unique, [and] no one else will have it."

What are your favorite trends right now? "I like mom jeans and very high-waisted things. I'm also big on a good crop top… and sneakers! They're so comfortable."

Do you have any favorite fashion designers? If so, who? "Not really."
What do you do for fun – do you have any unique hobbies or interests? "I'm a huge feminist and I think that kind of reflects in my clothing sometimes."

If you could raid anyone's closet, who would it be and why? "Vanessa Hudgens; she's such a hippie. I love it! She can pull off any look."

Elements of Renee's Outfit

1. Black Cutout Sweater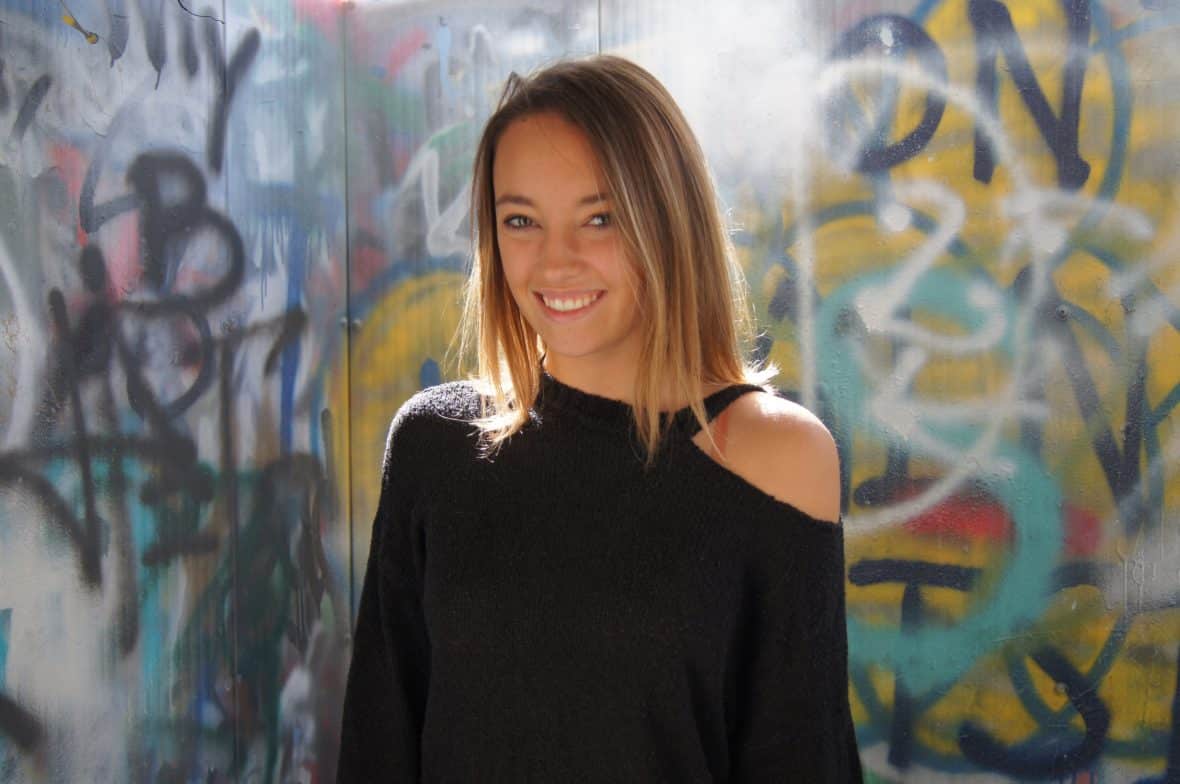 Cool enough to wear in spring, yet warm enough to wear in fall, this edgy black sweater adds a serious fashionista vibe to Renee's outfit.
Purchased at Nordstrom, this top allows the wearer to stay cozy in any season. Its asymmetrical open shoulder makes it more stylish than the average black top.
2. Light-Wash Jeans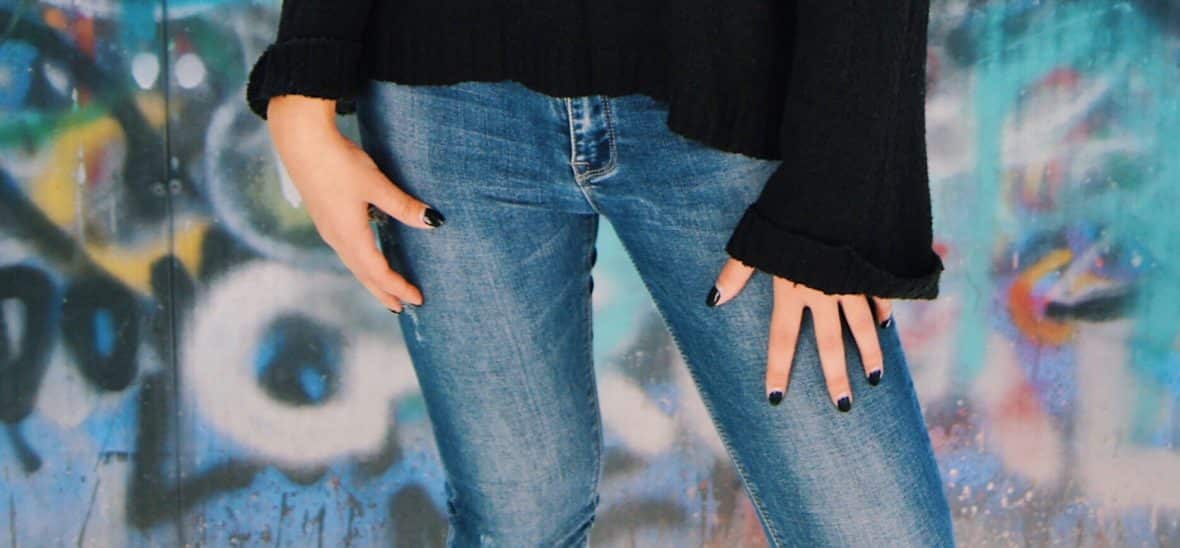 Light-wash jeans brighten up Renee's dark-hued outfit. Purchased from a street market in Italy, these specific jeans are hard to come by, which makes them even more precious to Renee.
3. Black Slip-Ons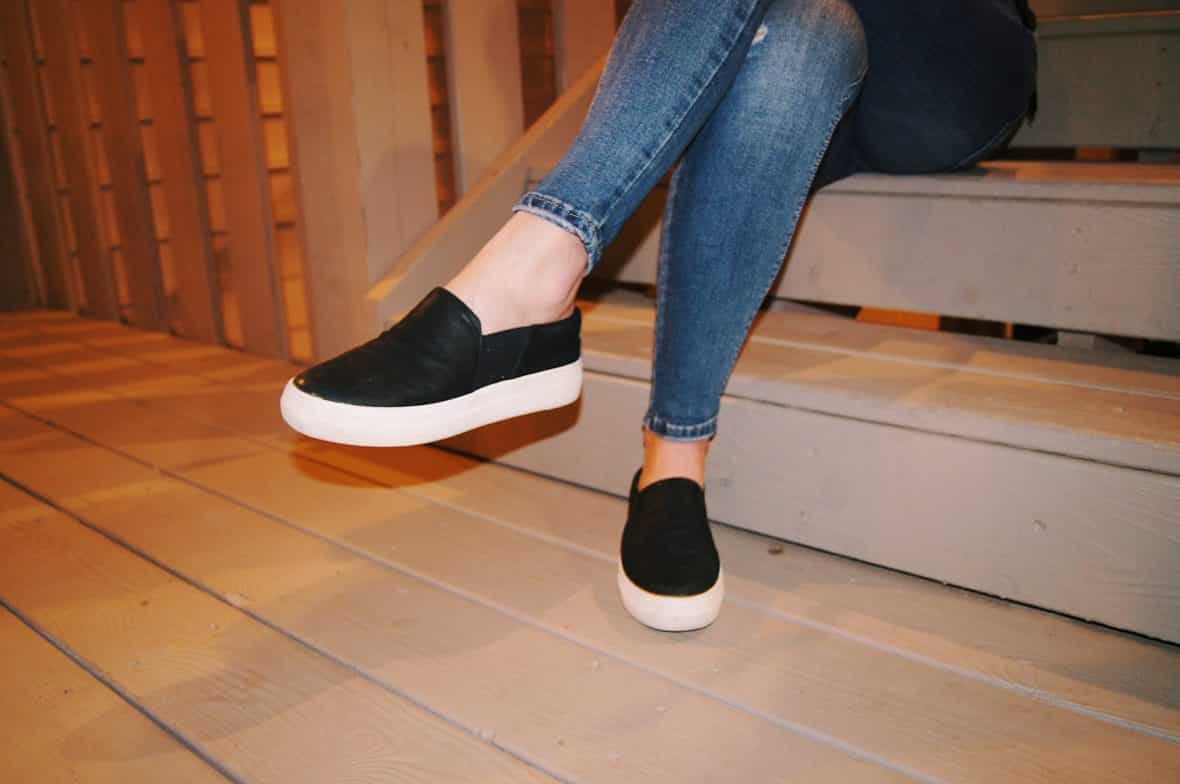 These simple black slip-ons are cute and comfortable!
While they do match today's outfit well, it's hard to imagine a look that they wouldn't work with. These gems are a go-to in Renee's closet and it's easy to see why.
What do you think of Renee's outfit?
Do you like her simple yet chic style? Would you wear her cutout sweater? Let us know below!