Brandon is a creative soul, and his laid-back demeanor complements his casual style. His elevated tee-and-jeans game is major style inspiration for students who haven't quite given up on basketball shorts and sweatpants. Brandon shows us that a little effort goes a long way when it comes to style.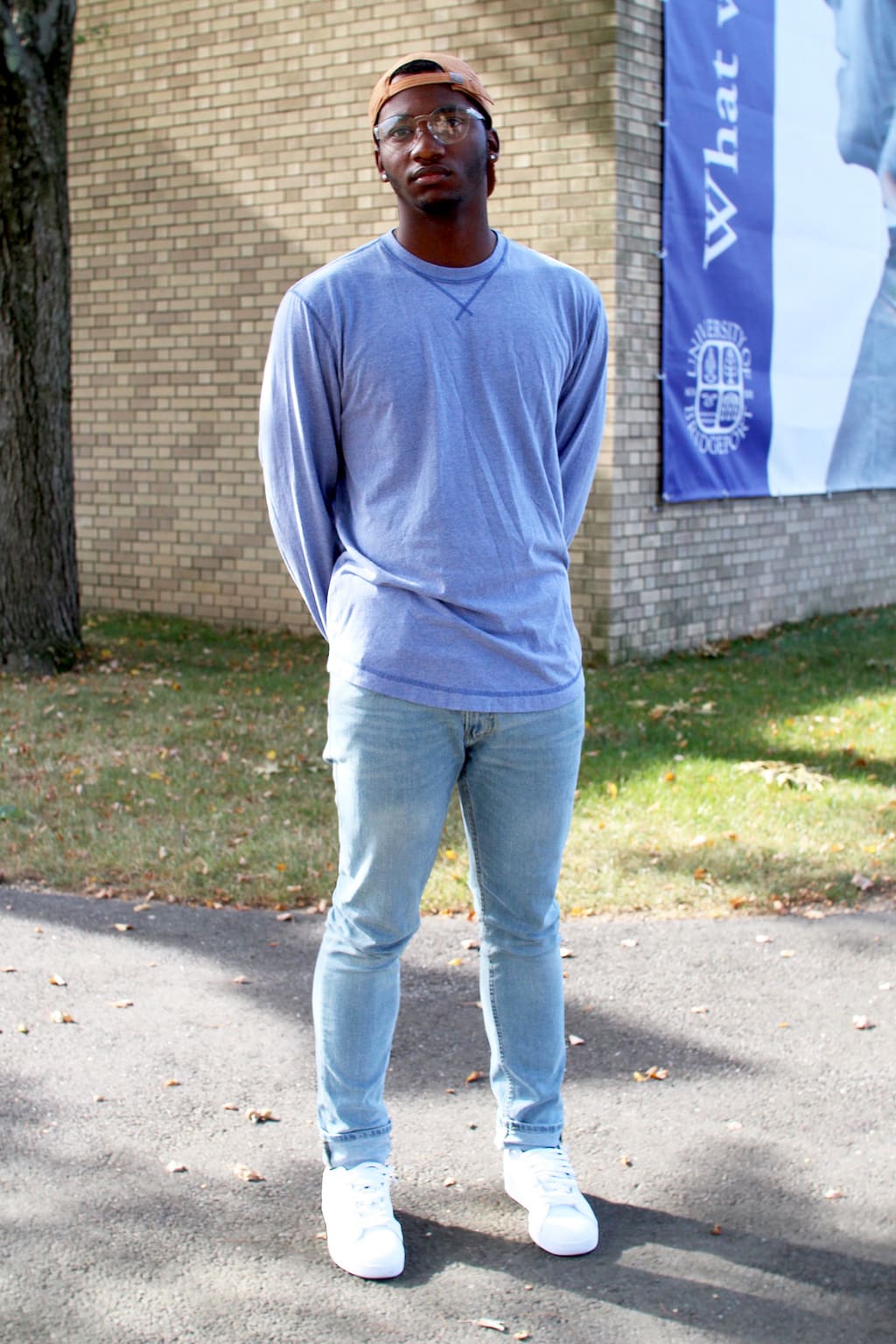 Brandon 101
Name: Brandon
School: University of Bridgeport
Year: Sophomore
Major: Graphic Design
Hometown: Queens, NY
Let's Talk Fashion
Who or what inspires your style? "My personality inspires my style and has a huge influence on what I buy. Vintage and skater themes inspire my style and it's usually the vibe I go for."
Where do you like to shop? "Pacsun, Zumiez, H&M, Journeys, ASOS, Hollister, Vans… I currently just shop at different stores and mix and match so that I can keep a variety of items."
How would you describe your sense of style? "I would definitely describe my style as retro/skater/vintage. My clothes [are] laid-back and casual with an edge."
Why did you choose this particular outfit? "The weather is unpredictable so even though it feels summery, I chose to wear jeans and a long shirt just in case it switches. But I made sure to wear pastel and light colors just to complement the inbetween climate during this strange fall season."
What fashion advice would you give to other students looking to improve their style? "Be self-expressive with your style and don't worry about what other people are wearing or doing. Only you can make yourself look cool."
What are your favorite trends right now? "Vans and vintage windbreakers. I can't get enough of the old school era and mixture of the '80s and '90s vintage vibe[s]."
Do you have any favorite fashion designers? "Not really. I'm the type of person who sees what they like and just buys it."
What do you do for fun? "I'm always creating new things and sharpening up my tools. I make a lot of flyers for the school and club affairs, and that gives me a chance to express my creativity a lot."
If you could raid anyone's closet, who would it be, and why? "Will Smith because in the late 80's [and] early 90's, the colors were very vibrant and everything was a lot more fun. Also, Chris Brown because I am a big fan of his clothing line Black Pyramid [which has] that flair of vibrant colors, colorblocking, and interesting graphic patterns."
Elements of Brandon's Outfit
1. Custom Hat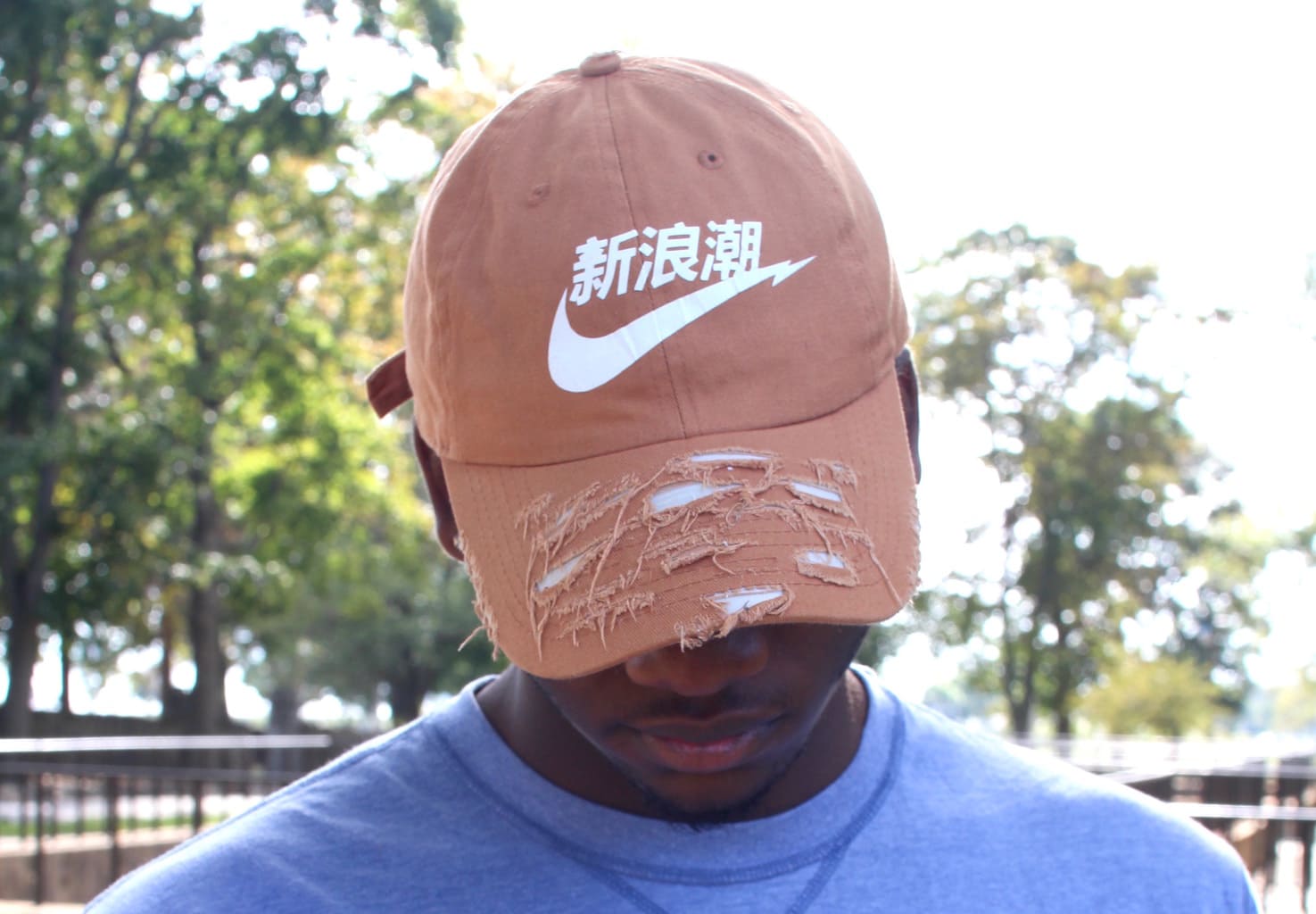 Brandon's bright rustic orange hat is a great transitional piece from summer to fall. The best part? It is custom-made, so it is a true definition of his own fashion taste.
2. Adidas Sneakers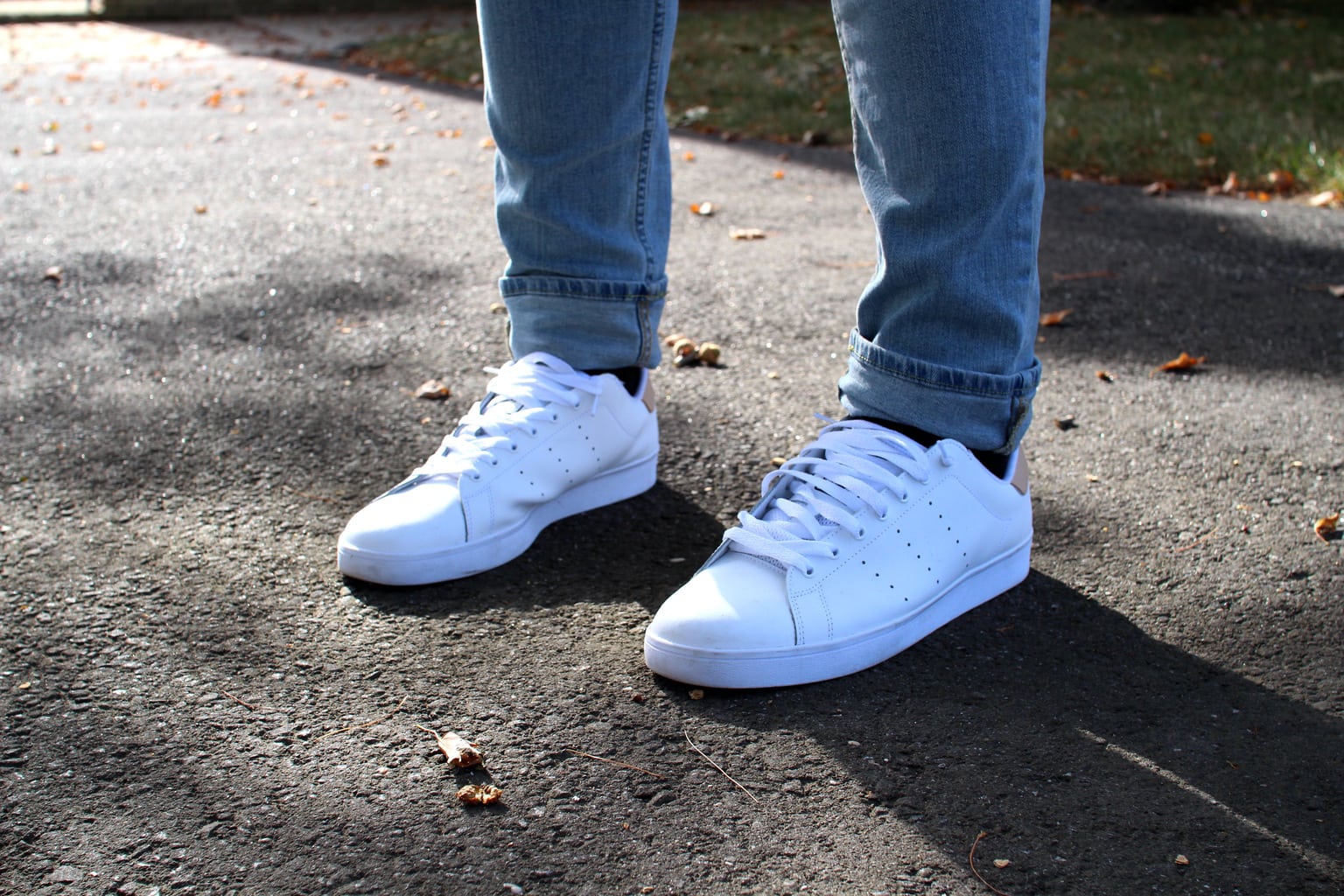 Everyone knows that white sneakers are trending like crazy this year. I admire that Brandon's white Adidas kicks shine from miles away.
What do you think of Brandon's style?
Do you love his simple jeans and tee? Would you wear his baseball cap? Comment below!