Kendall's spring look is styled to perfection. Her trendy flare jeans flawlessly match her bohemian off-the-shoulder top. Like Kendall says, "[wearing] white with blue jeans… you can't go wrong." There's no better way to celebrate this warm weather than with a great outfit like hers.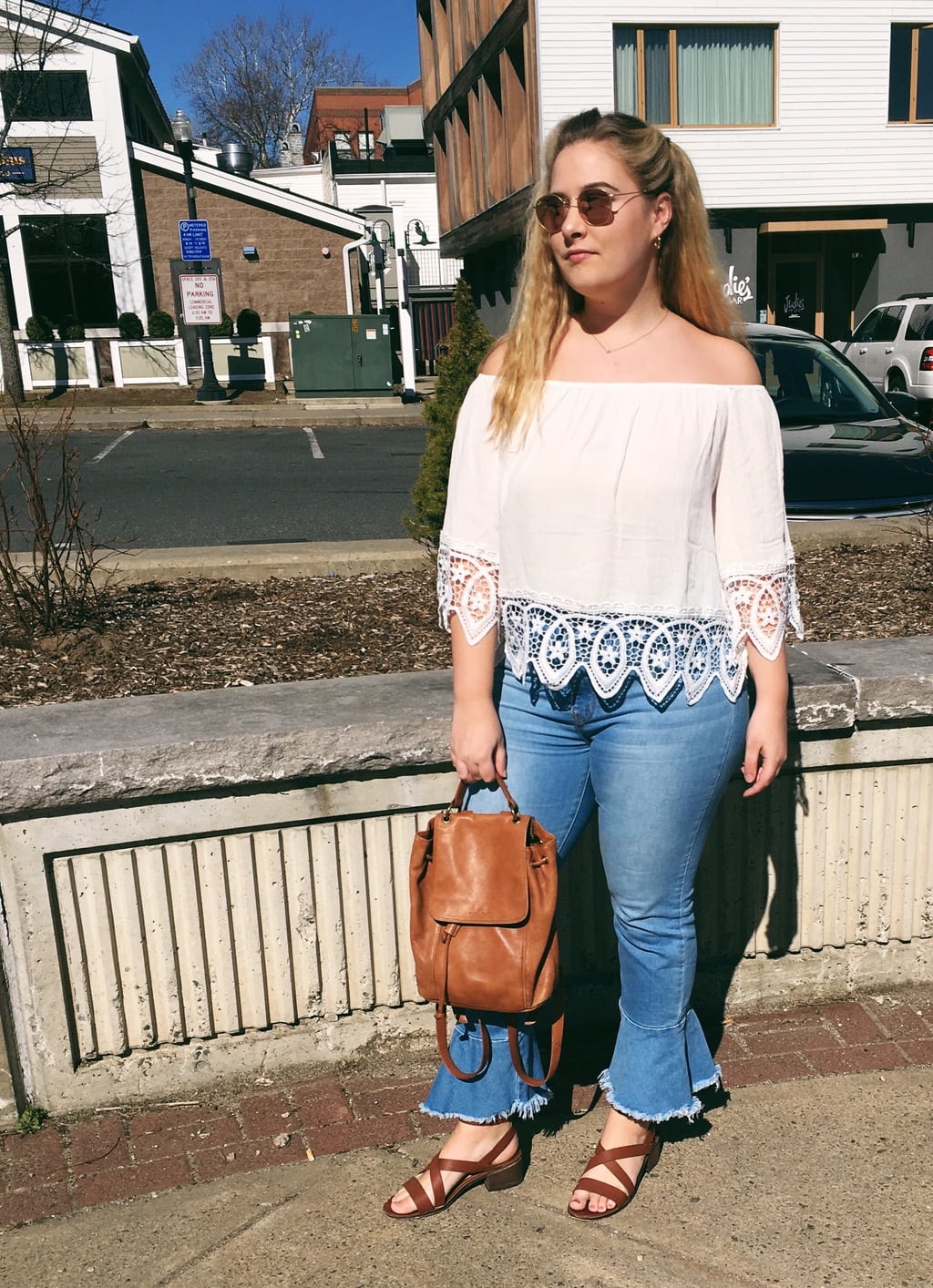 Kendall 101
Name: Kendall
College: University of Massachusetts Amherst
Year: Sophomore
Major: Communications
Hometown: Hopkinton, MA
Let's Talk Fashion
Who or what inspires your style? "Iskra Lawrence. She's a huge inspiration for me. [Also,] Adelaide Kane, she's an actress. She's really cool!"
Where do you like to shop? "Forever 21, Aerie, and Fashion Nova."
How would you describe your sense of style? "I'd say most of the time it's comfortable, but I like to be really glamorous [while still keeping it] simple. Like, a simple glamour. [Also,] I love makeup."
Why did you choose this particular outfit? "It's getting warmer! Everyone compliments me on these jeans and I thought, 'what would look cute with them?' and I just got this shirt. I put sandals on because it's getting nice out."
What fashion advice would you give students looking to improve their style? "I'd probably say don't be ashamed of what size you are. If you're a small, wear a small. If you're a large, wear a large. That's how I do it at least. Work with your shape!"
What are you favorite trends right now? "Flare jeans! I love the tinted sunglasses like the [ones] colored pink, blue, and purple. I love faux fur coats."
Do you have any favorite fashion designers? "No. I wish I could afford designer brand things, but [I'm] not there yet!"
What do you do for fun? Do you have any unique hobbies or interests? "I have a YouTube channel where I do try-on hauls and makeup videos. I also do a lot of art and I'm in a sorority."
If you could raid anyones closet who would it be and why? "Khloe Kardashian [because] she has really good style. Probably Iskra Lawrence too."
Element's of Kendall's Outfit
1. Round Sunglasses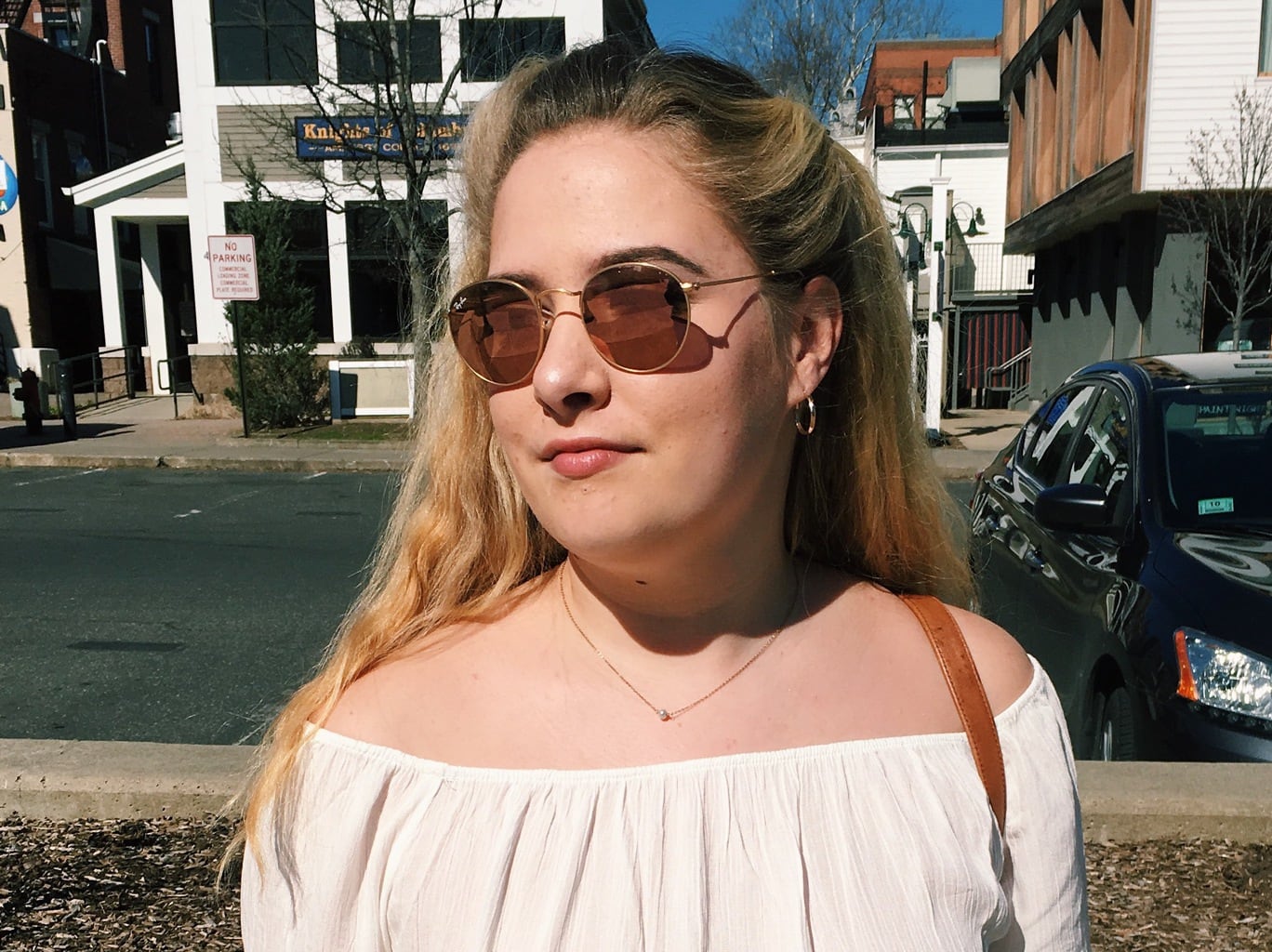 Finally having some sunshine in our lives means it's time to break out the shades! The matte gold trim on Kendall's pair is serving up major glam. Plus, their rose-gold tinted lenses add a fun and eye-catching element compared to an everyday pair.
2. White Top & Blue Jeans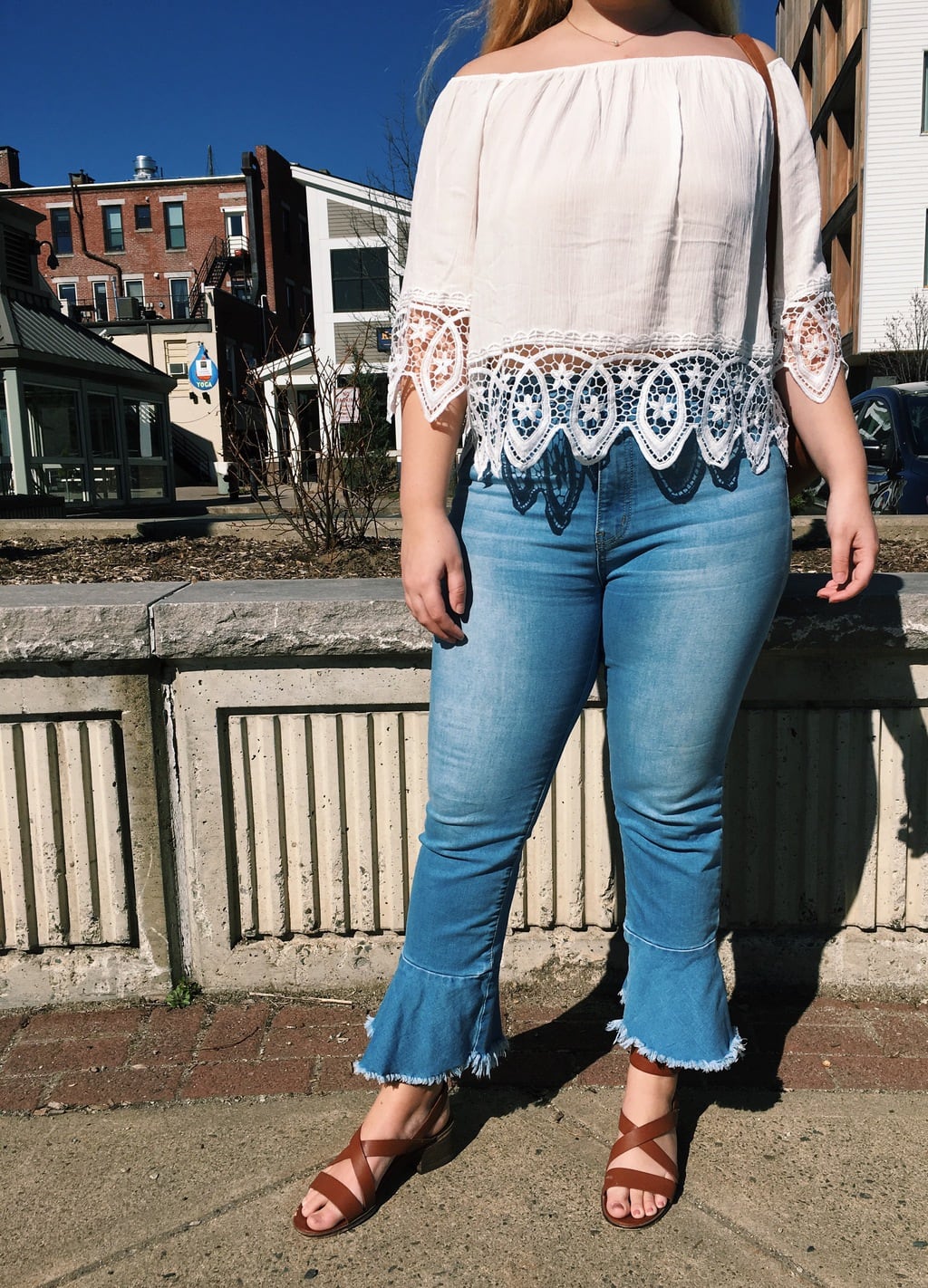 The scalloped lace edges on Kendall's top and the small flare on her cropped jeans add just the right amount of detail to her look. Not only is this top and jean combo picture-perfect, but it's also budget-friendly! Both pieces are from Forever 21, making this outfit a college fashionista's dream.
Now we want to know what you think!
What's your go-to spring look? Are loving Kendall's trendy flares? Let us know below!