Natalie's outfit is perfect for a casual summer outing or any fashion editorial internship in NYC. I recently met her in SoHo and instantly fell in love with her look. Her personal style is shining through the basics she is rocking for a day at her Obsessee internship.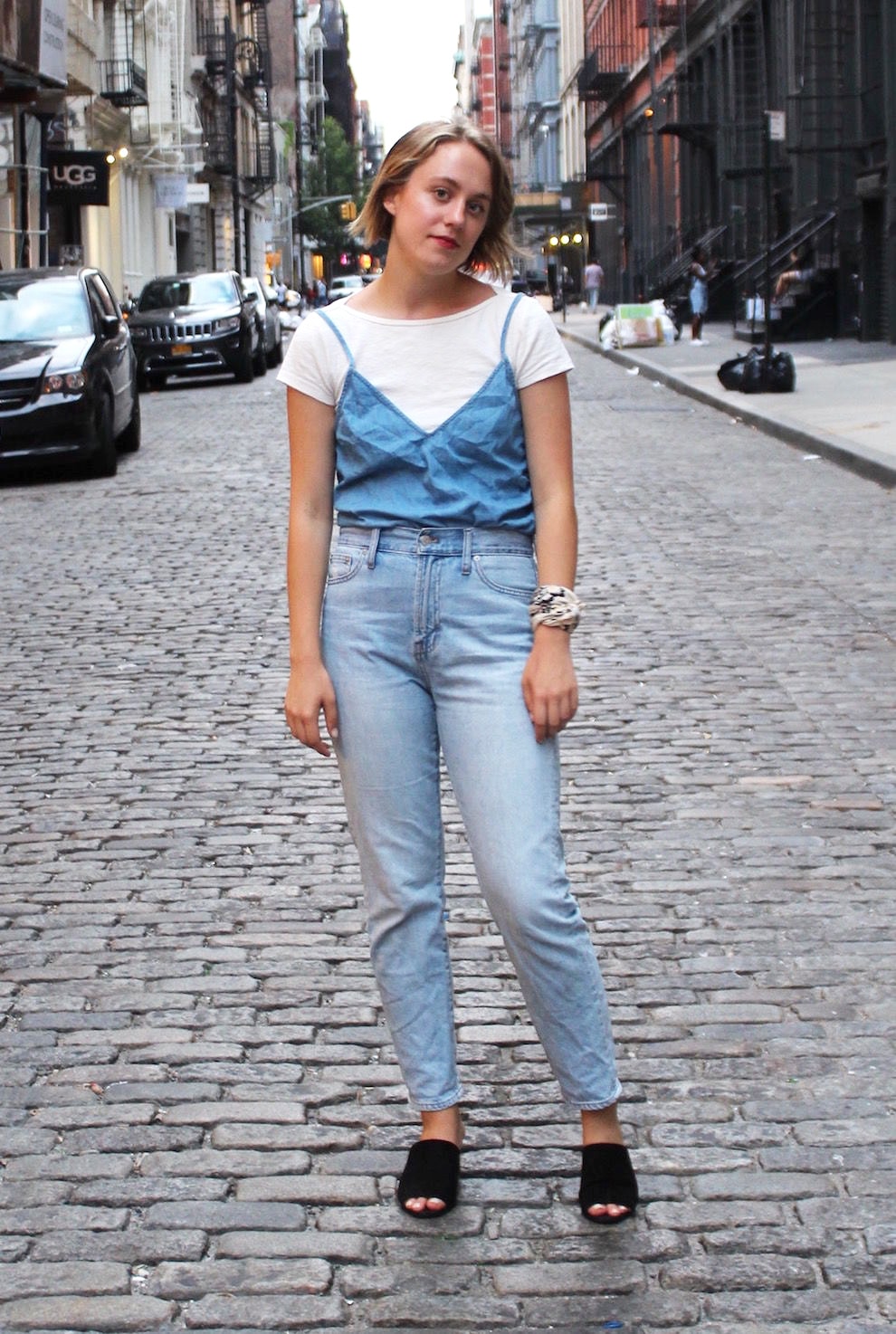 Related reading: NYC Outfits 101: What to Wear in New York City This Year
Natalie 101
Name: Natalie
Year: Sophomore
School: George Washington University
Major: Communication/Women, Sexuality, and Gender Studies
Hometown: Atlanta, GA
Let's Talk Fashion
Who or what inspires your style? "Reading fashion blogs [and] websites, like Man Repeller and Courtney Trop of Always Judging, definitely helps inspire my style but most of it is self-made. I usually get inspiration from key pieces where I envision a whole outfit around it. That 'cool French girl' style that usually revolves around wearing lipstick as your only makeup or wearing a statement dress with nothing but sneakers also inspires me a lot."
Where do you like to shop? "Since I work at Madewell, I own a lot of clothes from there which I love. Now that I live in NYC, I've been more into independent boutiques, vintage stores, or more niche stores that are a bit pricier but go towards a good cause, like Reformation. With these stores, I feel like shopping is more of a treat and these pieces end up meaning more to me."
How would you describe your sense of style? "My style is literally always changing! I usually use the words eccentric, a bit strange, and personal, because I always dress for myself, even if that means pairing things that don't necessarily look good together to some people but look good to me. I do follow trends at times, but I usually take them then make them more personal, like adding an ankle scarf to my mules."
Why did you choose this particular outfit? "I've been super into the double denim look lately, but instead of doing what I normally do (jeans + a jean jacket), I paired jeans with a chambray top instead. This still followed that denim-on-denim trend, but took an alternative path and made the look more personal. I wanted to make the denim look a bit fancier, instead of just making it casual and pairing it with sneakers."
What fashion advice would you give to other students looking to improve their style? "A lot of my friends or acquaintances who know I'm into fashion and run a blog always ask me this question, and my best answer would be to dress the way you'd like to dress. Instead of questioning 'would I look good in this?' wear the outfit you'd like to wear and own it. The best outfit is confidence. I also suggest following fashion influencers, bloggers, or just overall fashionable people on Instagram and start looking to them for inspiration. But don't forget to always make it personal!"
What are your favorite trends right now? "I can't get enough of mules or literally any shoe that doesn't have a heel strap. I also love double denim, which is definitely making a comeback right now. I'm also really into fun summery prints, like gingham. White-on-white is also something I've been doing a lot lately, which I usually do in the form of my white wide-leg jeans from Madewell and a white graphic tee."
Do you have any favorite fashion designers? "Alessandro Michele of Gucci, Chloe's former designer Claire Waight Keller, Simone Rocha, Christopher Kane, Adam Selman, and Stella McCartney. These are just my faves at the moment based on the last few seasons, but some of them (like Michele) has stayed constant for many years."
What do you do for fun? "Aside from fashion blogging, I dance at my school's ballet/contemporary student [organization], I occasionally shoot photos (which I was super into more in high school than now unfortunately), I explore the city to mostly find good places to eat, and I go see live music whenever I have the funds [and] free time."
If you could raid anyone's closet, who would it be, and why? "Leandra Medine of Man Repeller. She has the coolest clothes and always finds a way to make the weirdest article look stylish."
Elements of Natalie's Outfit
1. Versatile Chambray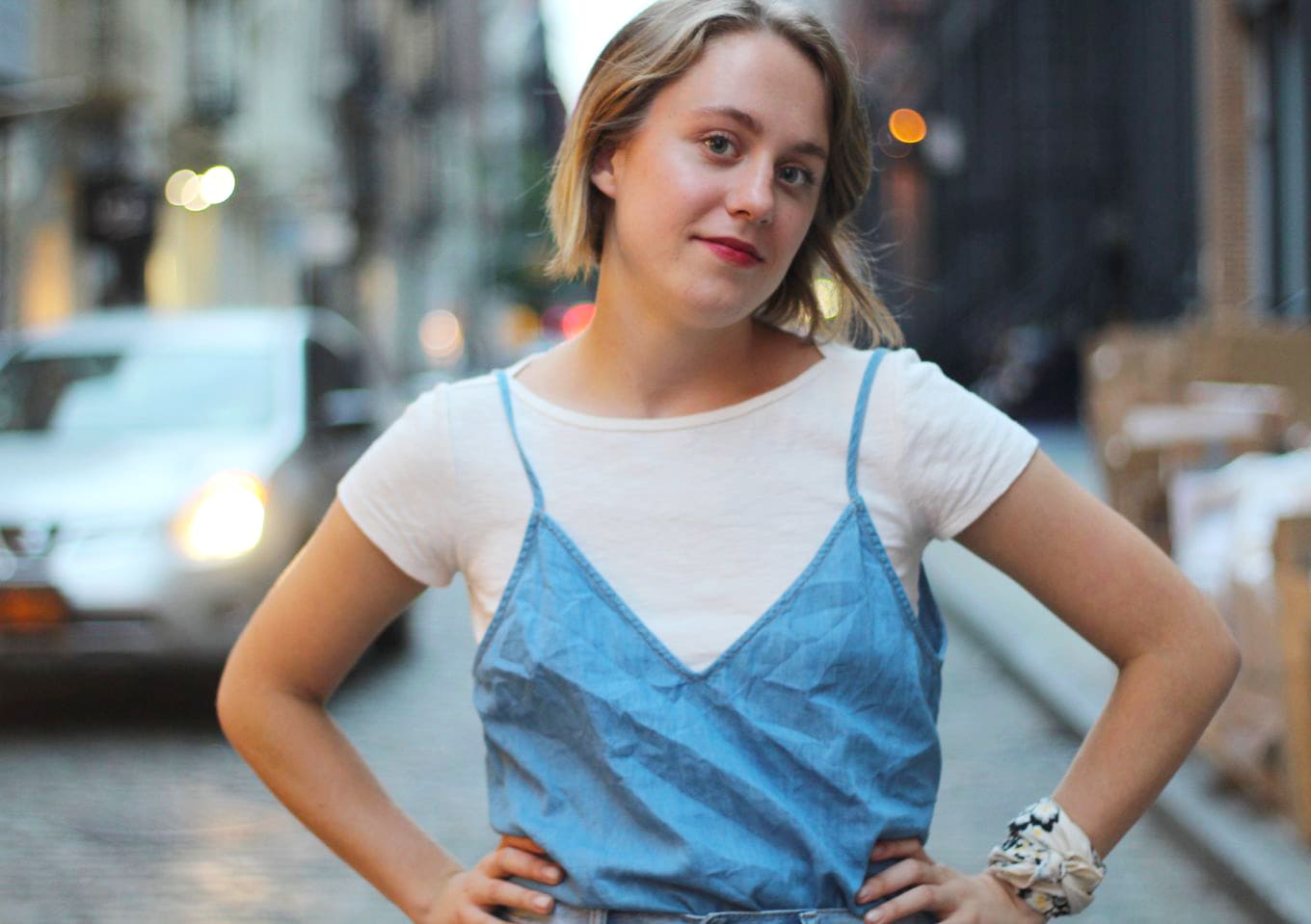 I honestly thought the whole time that Natalie's top was a chambray tank, but to my surprise, it is a dress that she tucked in. How incredibly creative and versatile! She shared that she received this gem from a collaboration with Tobi and it's one of her summer favorites.
2. Bandana Bracelet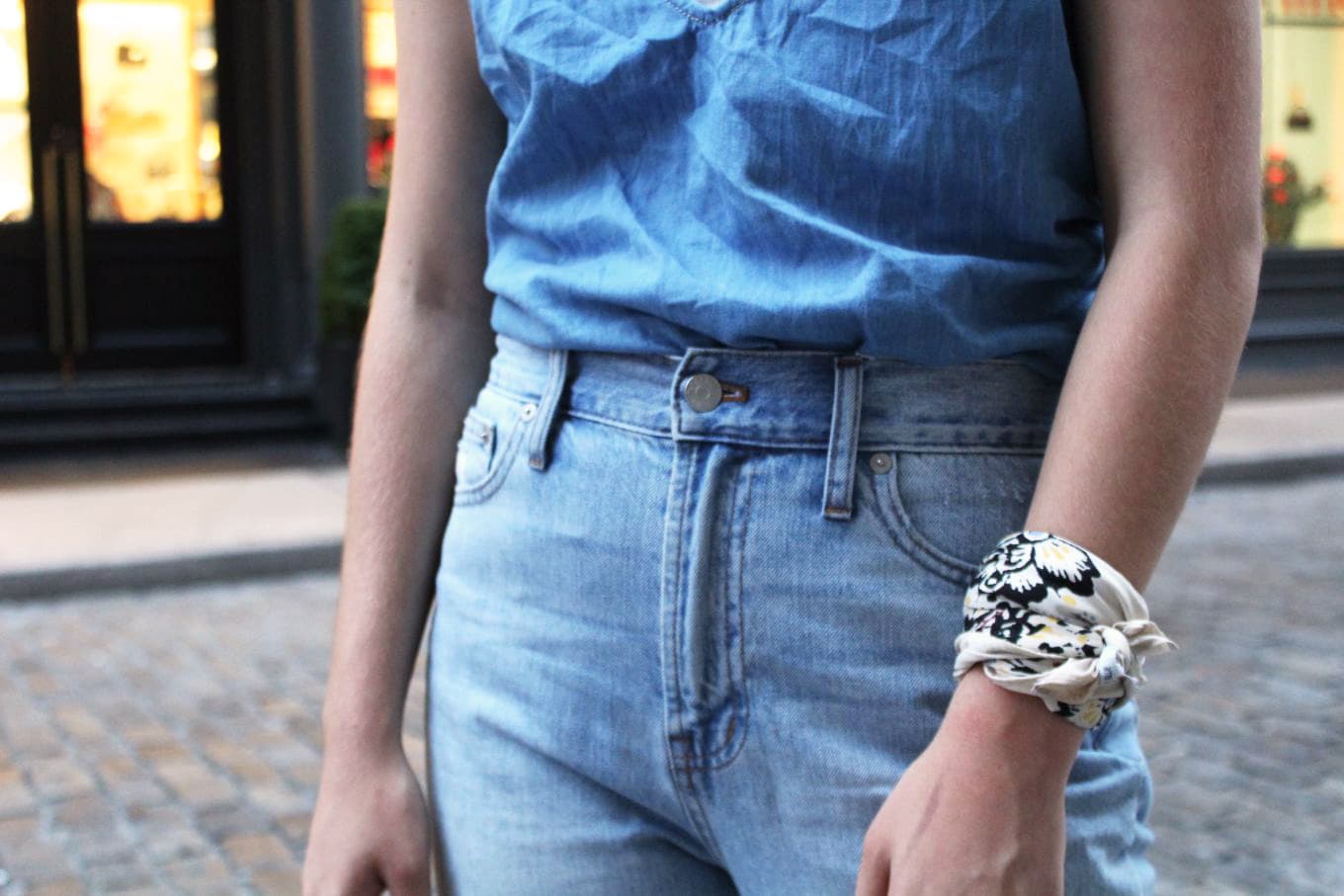 Wrapping a bandana around your wrist is a cool way to create an unconventional bracelet. This piece from Urban Outfitters can be worn in your hair, neck, or apparently as a bracelet or anklet too, as Natalie demonstrates!
3. Mules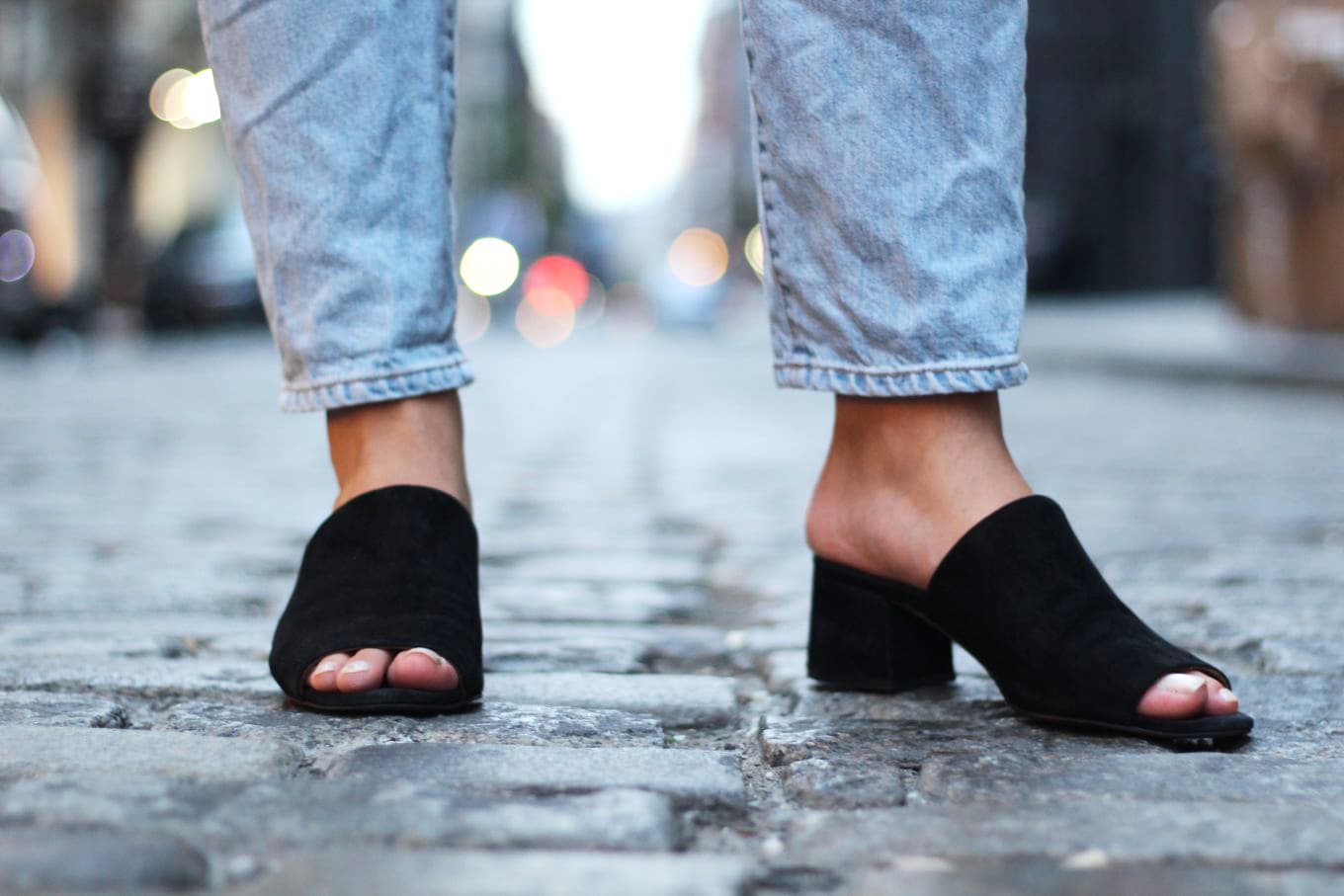 Chunky heeled mules are among summer's most popular trends. These are a key basic so they work well with any and everything in your closet. (They're also comfortable, so they're great for fashion internships.) Mules are a perfect in-between footwear choice if you are over your flats and don't want to wear an actual high heel.
What do you think?
Do you love denim-on-denim? Do you ever wear mules? Comment below and let us know your thoughts!