I was browsing around at Royal Holloway's Student Union shop for a snack when I saw Dina glide past. She was sporting this slick black sweater, flashing bright yellow trousers, and completely decked out with silver jewelry. As any sane style-seeker would do, I approached Dina in the middle of her search for dinner and dragged her somewhere slightly nicer than a tuck store for this photoshoot.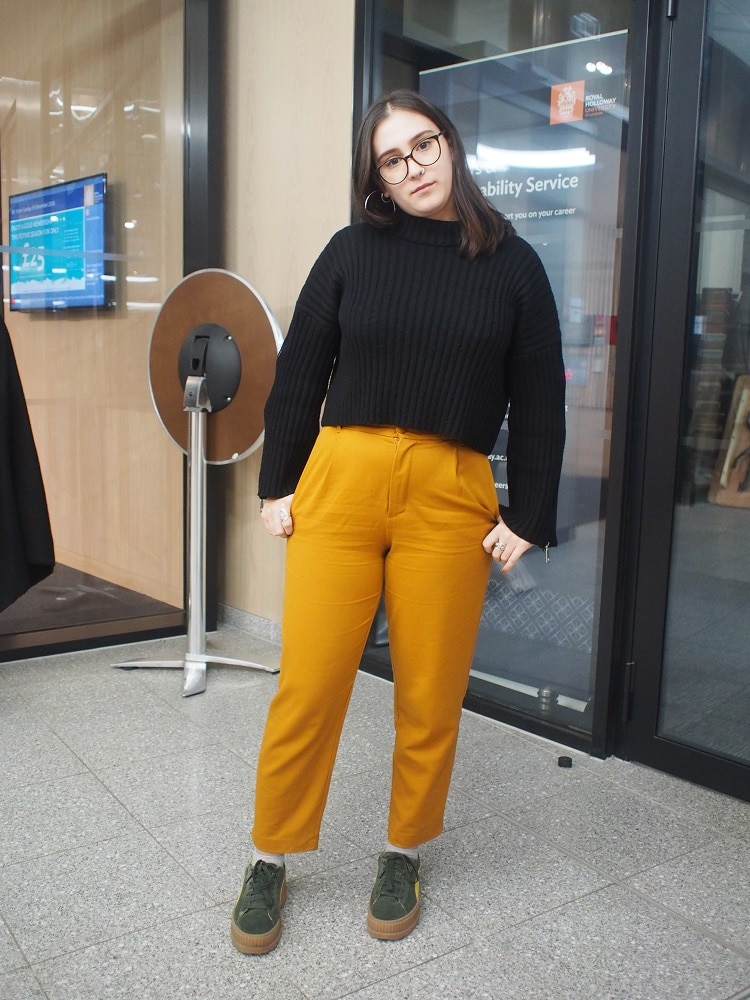 Dina 101
Name: Dina
Hometown: London, England
School: Royal Holloway University of London, England
Year: Masters
Major: Public History
Let's Talk Fashion
Who or what inspires your style? "That's a good question. I don't think there is one person who inspires me. I guess I use Instagram for inspiration sometimes."
Where do you like to shop? "Urban Outfitters [and] ASOS."
How would you describe your sense of style? "I like to wear a lot of black, I like a lot of silver jewelry, and because I wear a lot of black I like to occasionally wear a pop of color just to make it stand out a little more."
What fashion advice would you give to other students looking to improve their style? "Honestly, just comfort. I've tried loads of different things, but… like, you can pick out a really cool piece of clothing, but if you don't feel comfortable and confident in it, there's no point in wearing it."
What are your favorite trends right now? "I don't know if it's a trend, but I will always, always love platform shoes!"
Do you have any favorite fashion designers? If so, who? "I don't think I ever really buy designer clothing. The only really expensive things I buy are Doc Martens for example."
What do you do for fun – do you have any unique hobbies or interests? "I like to write. I don't have much free time at the moment because of my master's but I like to write. I've just started a history blog."
If you could raid anyone's closet, who would it be and why? "Rihanna, hands down Rihanna. She can make anything look cool."
Elements of Dina's Outfit
1. Mustard Trousers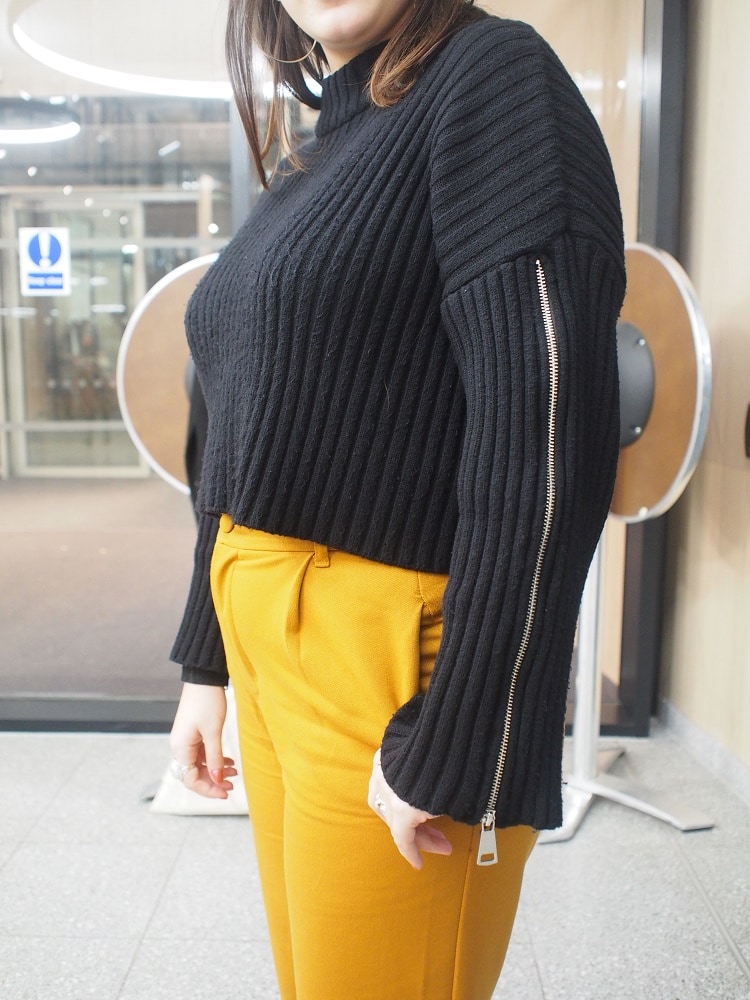 Dina's all-black ensemble is given a splash of color with these yellow trousers from Zara. I like that the structure of the trousers elevates the whole outfit from casual to smart. She paired them with a cropped black mock neck sweater with zipper detailing on the sleeves.
2. Silver Details + Glasses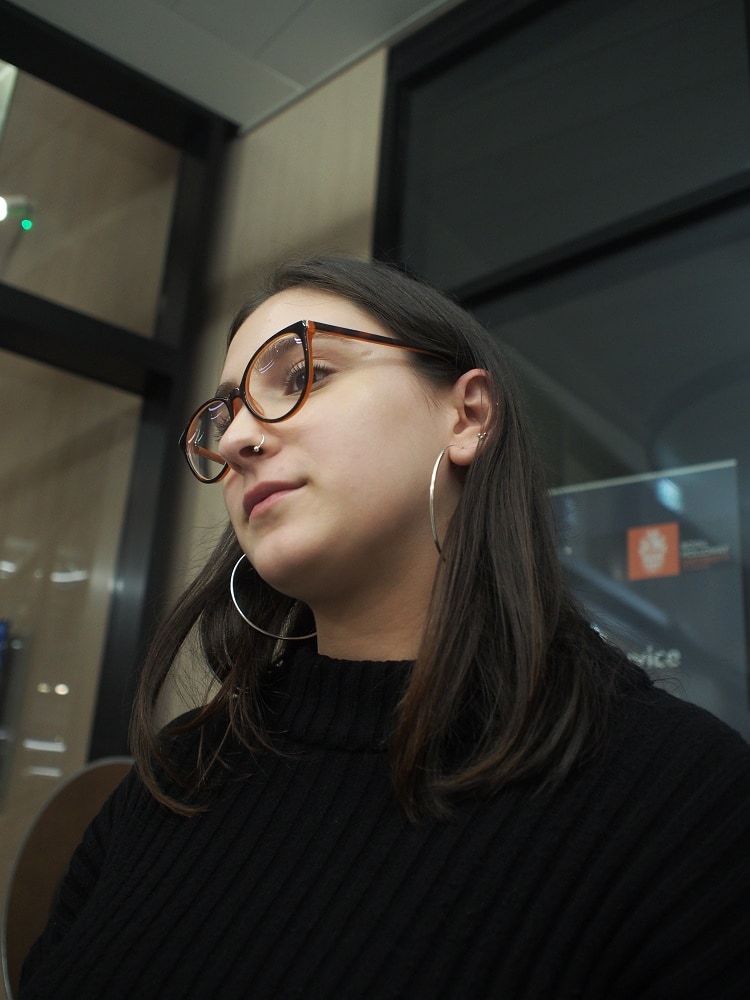 Dina's outfit is absolutely brimming with silver jewelry! My favorite pieces are her silver hoop earrings and nose ring. The metallic details also conveniently, yet subtly, match the metal in the zips of her jumper. Her black plastic frames shape her face and are expertly trendy.
Now we want to know what you think!
Do you dig Dina's look? Would you wear her mustard trousers? Comment below and let us know!