Jillian is dressed to impress. She teaches us an important fashion lesson: dress well and you'll be taken seriously.
When I spotted her, she was wearing a professional skirt and tights, yet her style didn't seem stuffy in any way. She dishes on her style inspirations (Blair Waldorf is one of them, are you surprised?) and how to find great pieces on a budget.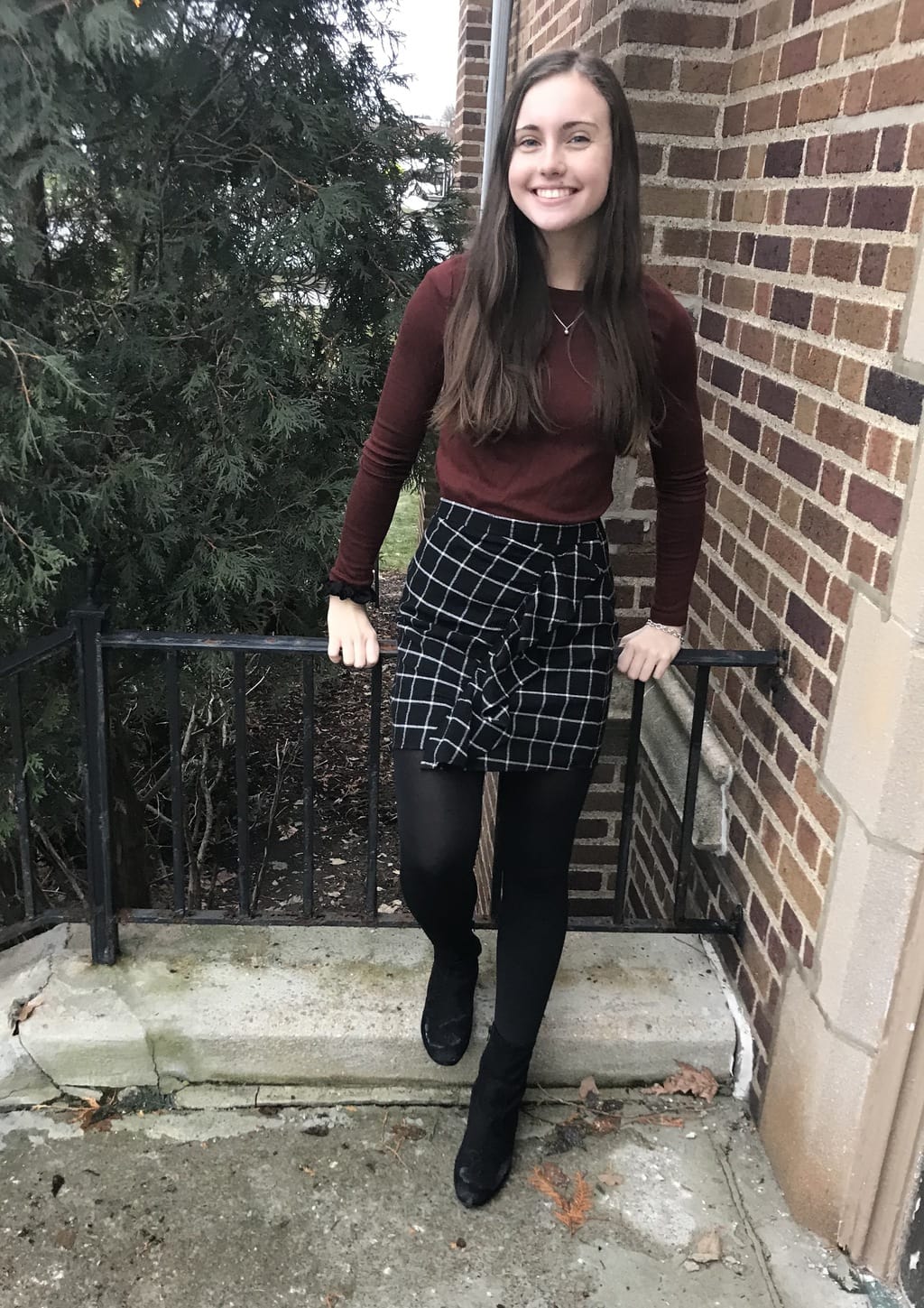 Jillian 101
Name: Jillian
School: Mercyhurst University
Year: Freshman
Major: Fashion Merchandising
Hometown: Rochester, NY
Let's Talk Fashion
Who or what inspires your style? "Gossip Girl, but specifically Blair Waldorf."
Where do you like to shop? "I love J.Crew, Madewell, Target, T.J. Maxx, and American Eagle. They're all so different but also have current trends for a reasonable price."
Why did you choose this particular outfit? "I chose this outfit because it makes me feel good. I feel confident, especially when incorporating all of my favorite brands into one look."
How would you describe your sense of style? "I would say [that] I have a clean and simple sense of style. I love a polished look. Stripes have always been my favorite."
What fashion advice would you give to other students looking to improve their style? "I would say to find brands that you feel comfortable in, not just mainstream brands you think others would like you to wear."
What are your favorite trends right now? "I love floral prints all year round and, of course, stripes."
Do you have any favorite fashion designers? If so who? "Elie Saab and Marchesa."
What do you do for fun? Do you have any unique hobbies or interests? "Shopping! I was also a competitive cheerleader for many years."
If you could raid anyone's closet who would it be and why? "Blake Lively. Everything she wears looks good on her and I love her sense of style."
Elements of Jillian's Outfit
1. Basic Top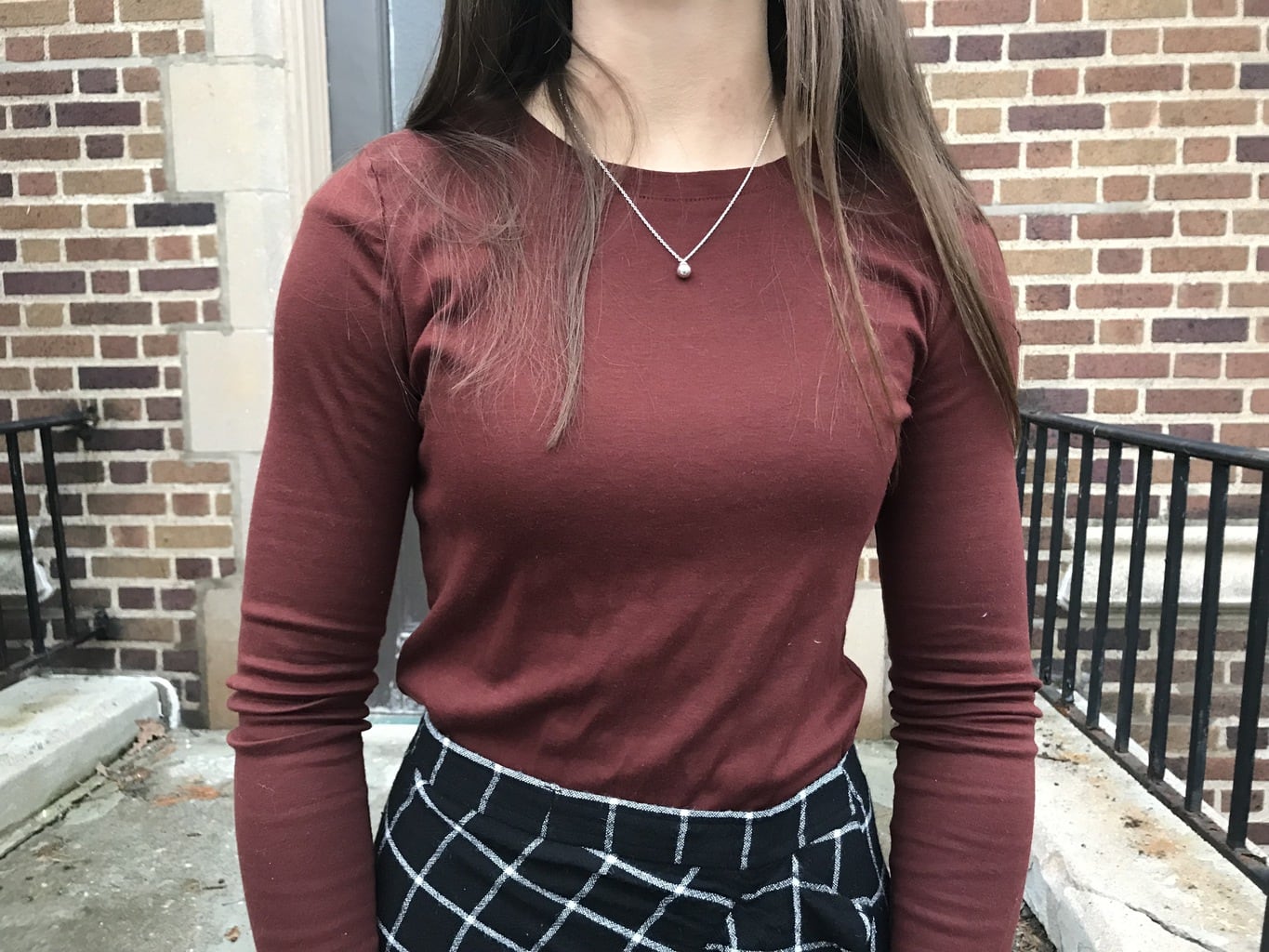 Jillian's shirt is from Target. A basic long-sleeve top like this one is great for any wardrobe. It can be dressed up like this or can be dressed down with jeans or leggings. Talk about layering possibilities!
2. Professional Skirt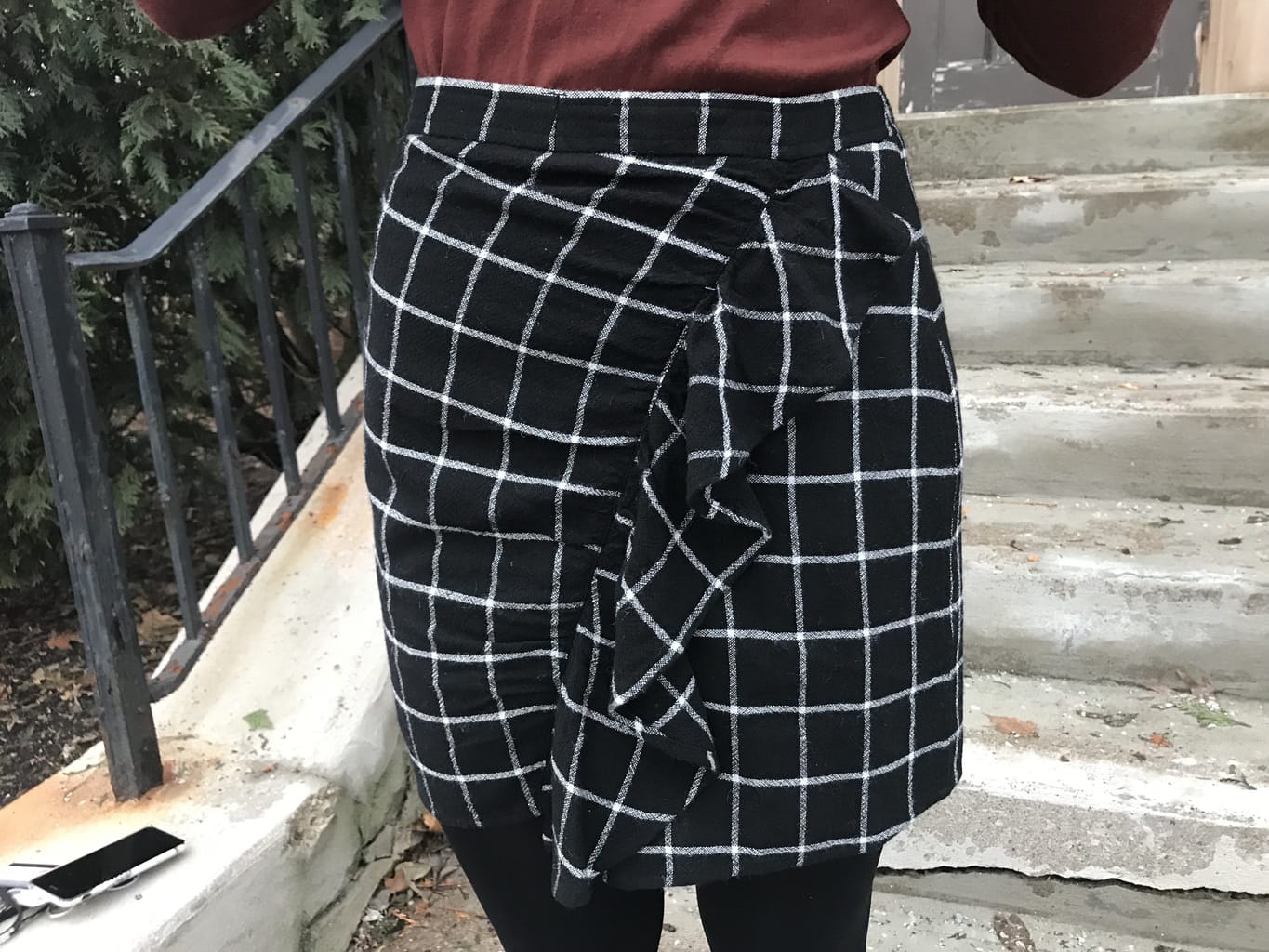 As a college student, it's important to stay on budget. Jillian loves Madewell, but it is not always the most wallet-friendly store. She bought this Madewell skirt off of Poshmark, which is great for both selling and buying clothes!
3. Bracelet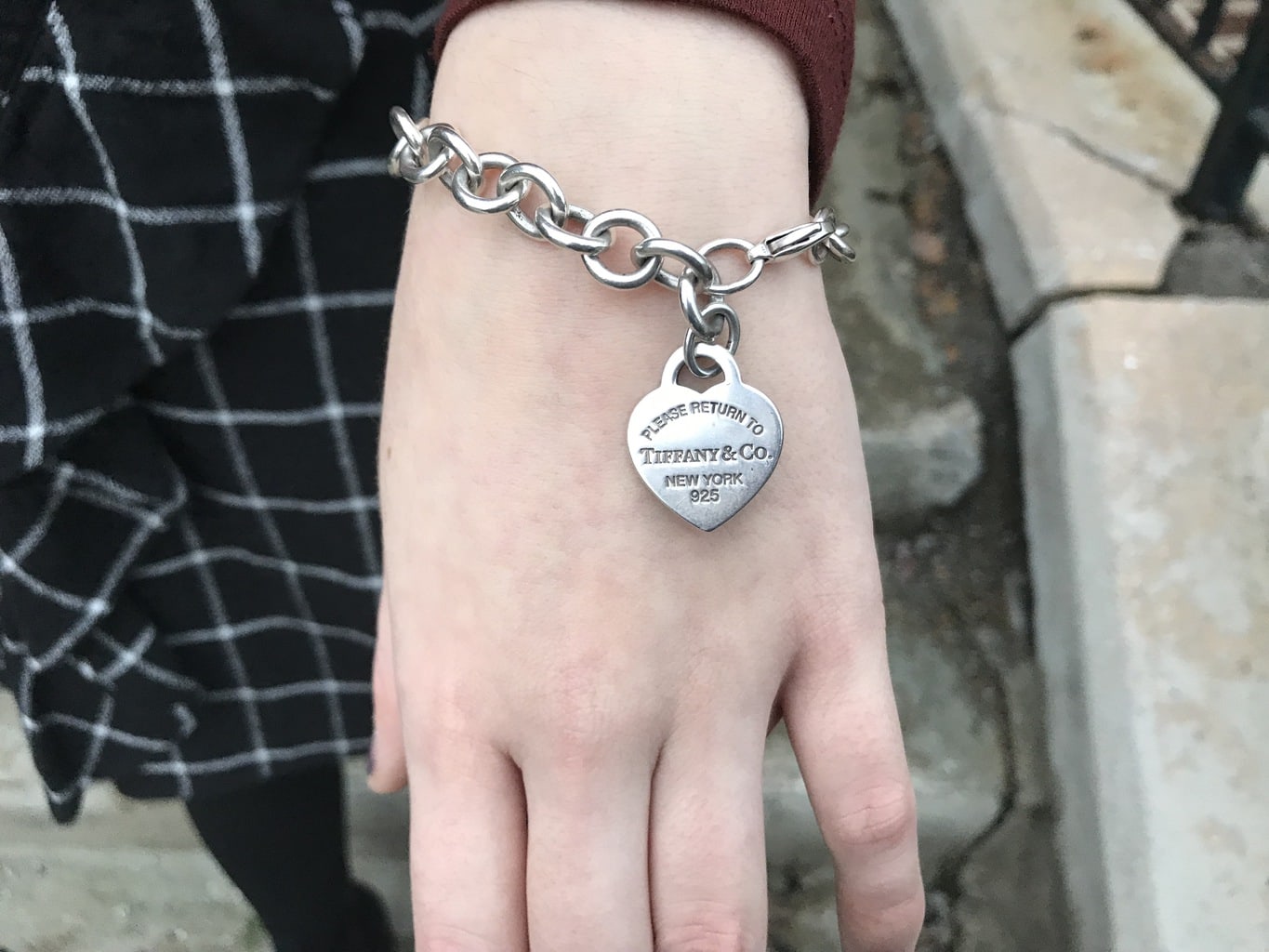 This classic Tiffany & Co. bracelet looks adorable for everyday wear. It is a delicate, polished accessory that makes her outfit look put-together.
What do you think?
Do you usually dress up professionally like Jillian or is your style more casual? Would you wear her outfit? Comment below – we want to know!